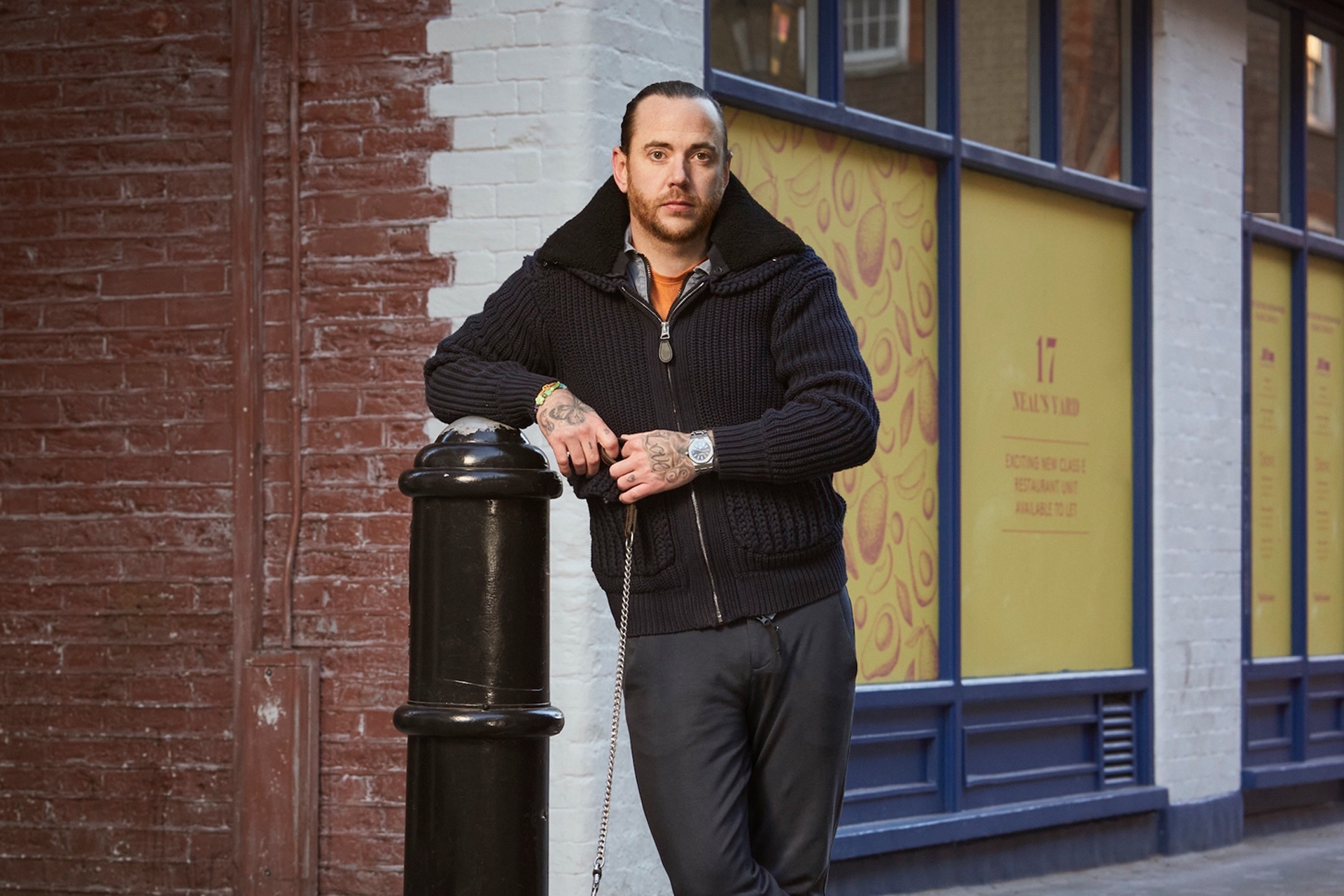 Tom Sellers On Story Cellar: 'I have learnt so much over the last 10 years and I hope that shows'
There's a new dining hotspot coming to Covent Garden
2023 is a big year for Michelin star chef Tom Sellers as reaches a new chapter in his 10-year story with the upcoming opening of Story Cellar in Neal's Yard. 
An intimate spot, it promises good lighting, good sound, artwork by The Connor Brothers, fun vibes and as you'd expect, excellent food – think Parisienne rotisserie chicken. And yes, you've guessed it, the eatery is complete with walk-in wine cellars – store your own precious nectar here or work your way down the extensive wine list and try by the glass. It's ticking all the boxes, what's not to love. 
It appears that Sellers is just gearing up for this year too. Marking ten years of his brand, he's also undergoing a major refurbishment of his original baby, Restaurant Story, and the summer will see the opening of Dovetale, this restaurant within 1 Hotel Mayfair. Right in time for the anticipated opening of Story Cellar on the 1 April, Tom talks fine fare, fine wines, and the evolution of his brand. 
Tom Sellers On His New Restaurant, Story Cellar
Tell us about the concept of Story Cellar? 
Parisienne rotisserie chicken is the focus of the menu alongside house cured charcuterie, house grills and fish. We're designing it to be an intimate space with counter-style seating looking out over Neal's Yard, then downstairs a handful of small tables. Downstairs also houses one of the stand-out parts of the restaurant – our walk-in wine cellars where guests can store their personal collections or enjoy a bottle from our extensive list. I also wanted to be able to offer a top end wine-by-the-glass selection, so our guests can enjoy a glass of something rare and exceptional which usually wouldn't be accessible by the glass – we're doing this via a Coravin system. 
What's the inspiration behind it? 
Story Cellar is really a continuation of Restaurant Story centred around topflight hospitality and fine wines. We are extending Restaurant Story's own wine list exponentially via Story Cellar, too. I've taken a lot of inspiration from the rotisserie restaurants that I love in Paris as well, it's a simple concept but one we're really excited about.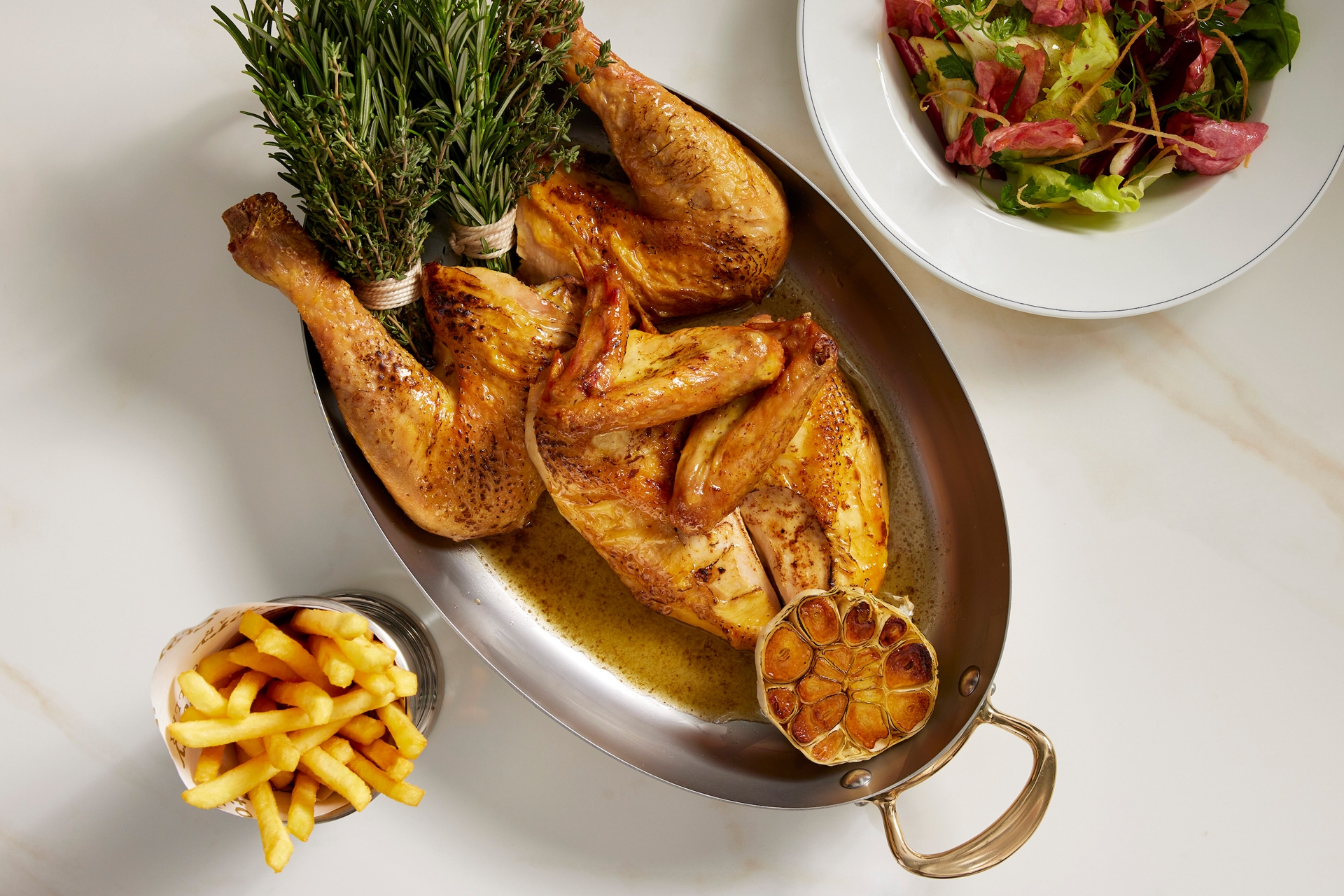 How long has it been in the making?
The evolution and progression of Story and the brand and restaurant was always in the background, this year we see that come to life with a sister style restaurant and a major renovation happening at the same time. 
What's on the menu? 
Expect everything from rotisserie chicken to snail bolognaise on toast, with desserts including a preserved rhubarb and pistachio trifle. 
Tell us about the aesthetics…
Interior is something I like to be able to be really involved in and we have worked closely with our chosen designers and artists such as The Connor Brothers to create a very special interior. Also Bang & Olufsen are curating the sound for the space, expect great energy lighting and vibes.
How have you applied your learnings to this site?
I have learnt so much over the last 10 years and I hope that shows in this restaurant in many ways.
What else is in the pipeline?
We've just embarked on a huge refurbishment at Restaurant Story which also coincides with the celebration of its 10th anniversary – we're adding upstairs dining and outdoor seating and really levelling up the whole space. It's a huge undertaking but it marks an exciting new chapter for me and the restaurant. After Story Cellar, summer will also see the opening of Dovetale at the upcoming 1 Hotel Mayfair. Dovetale will have a very different style and character to Story Cellar. The menu will be rooted in seasonal produce and my take on Mayfair classics, with dishes from the grill, a raw bar and adjacent cocktail bar. We've also got a Knickerbocker Glory trolley which is going to be a bit of a show piece in the dining room. Dovetale is going to have a totally different look and feel to Story Cellar but I'm excited about the challenge of what the year ahead has in store. 
BOOK:
Story Cellar, 17 Neals Yard, Seven Dials, WC2H 9DP. storycellar.co.uk