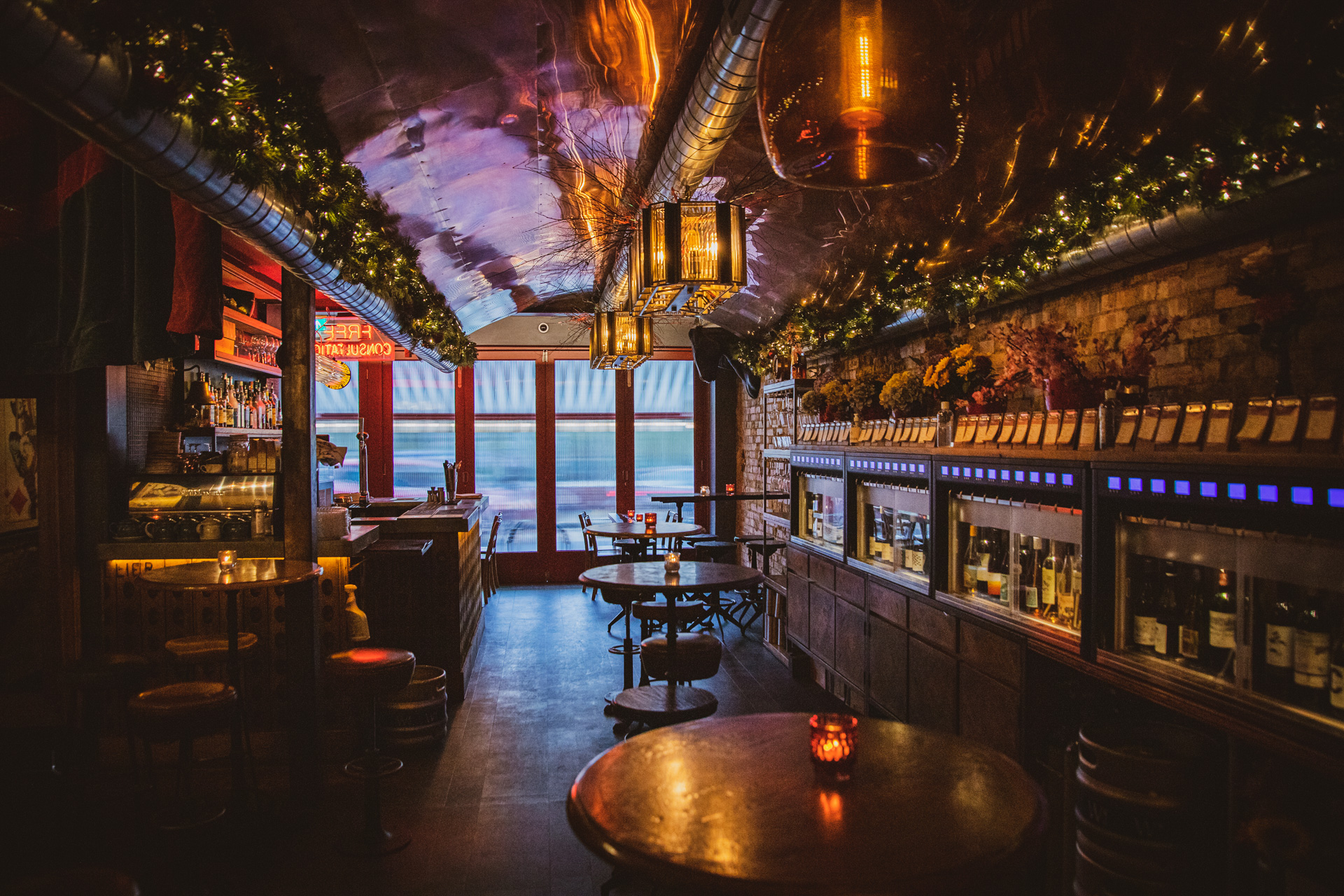 Chic Wine Bars in London To Visit Now
Wine not try them all?
While in the past, wine bars had a bit of a reputation for being stuffy and old-fashioned, these days they tend to be far more relaxed. You don't have to be an oenophile to enjoy a visit: they're simply a great place to sit and enjoy a glass or two, often over some nibbles. London is filled with great wine bars, from trendy Hackney gems focusing on natural wines to self serve-style spots tucked away in Balham – and even a spot helmed by Idris Elba. Read on to discover the very best wine bars in London.
The Best Wine Bars in London
Emmanuelle
The chef-owner and sommelier behind popular Clerkenwell restaurant The Drunken Butler, Yuma Hashemi, has launched a brand-new venture: a wine bar called Emmanuelle. Located across the road from its Persian sibling, the bar focuses on small-scale winemakers from all over the world, with a programme of tastings, masterclasses and producer talks taking place throughout the year. The wine list includes a mix of new and old world varieties, alongside natural and biodynamic wines, and champagnes. It will be the perfect spot for a nightcap after dinner at The Drunken Butler, with vintage and antique furniture giving the bar a vibrant retro feel. 
5A Rosebery Ave, London EC1R 4SX, emmanellewinebar.com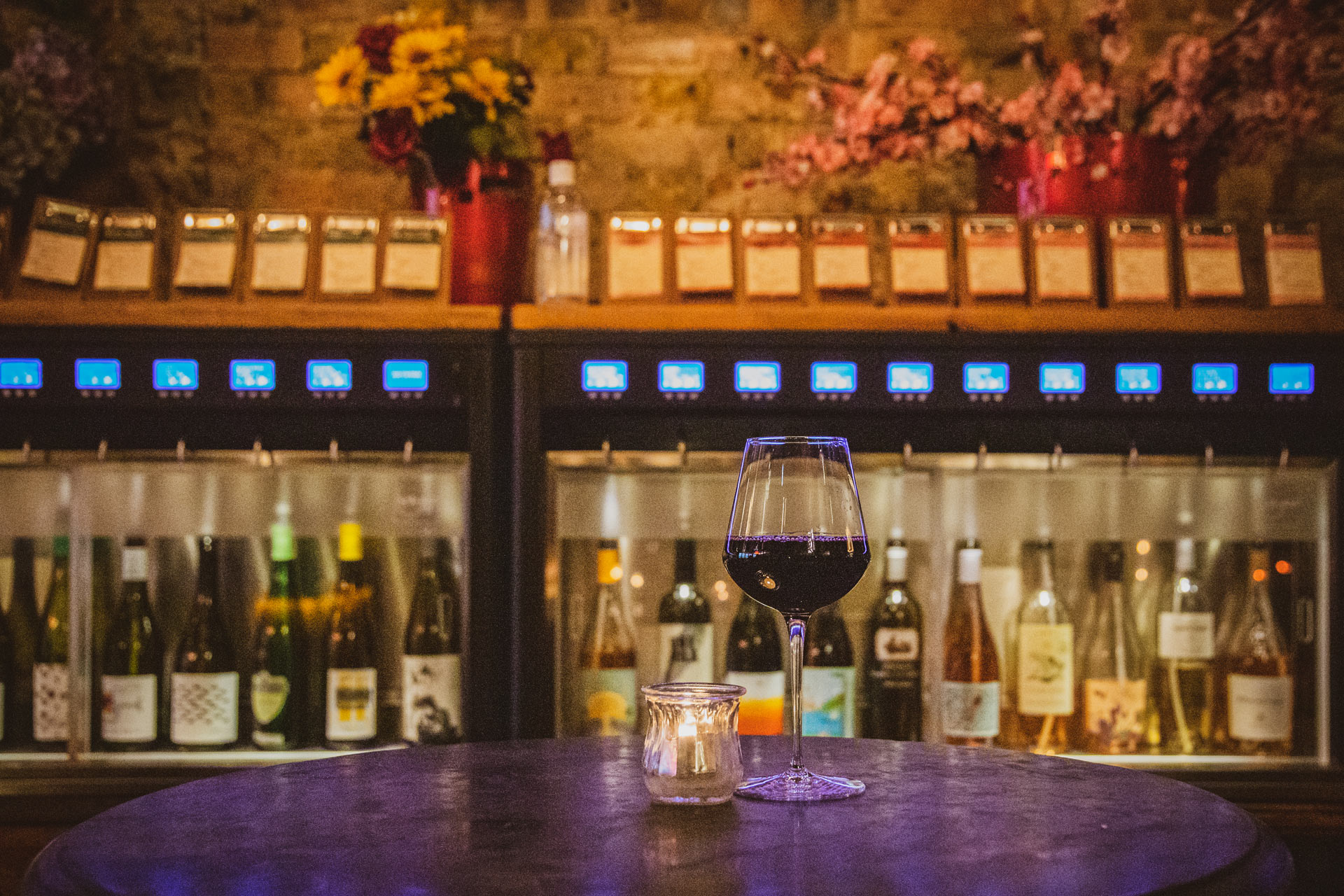 Heidi
This little gem opposite Balham station is a great date spot, with cosy lighting and a buzzy vibe. Load up one of the wine cards and get stuck into some wine tasting via the self-serve vending machines which line the walls. Choose from 60 wines available by the glass – or mix it up with one of the cocktails on offer (go before 7pm to make the most of Happy Hour). It's easy to get carried away here, so line your stomach with some of the tasty tapas-style plates on offer: think baked camembert, Iberico ham croquettes, patatas bravas and some particularly juicy braised chorizo. There's also a brunch menu (who says you can't have wine with your eggs?) and a stellar Sunday roast.
1 Balham Station Rd, London SW12 9SG, heidiwine.com
Bottle & Rye
Chef Robin Gill and his wife Sarah, the names behind acclaimed a handful of London restaurants including Sorella and Darby's, expanded their collection with the launch of a Parisian-inspired wine bar. Located in Brixton, Bottle & Rye focuses on minimal intervention wine from across Europe, alongside a menu of twists on French classics: think Ogleshield Gougères with Pickled Walnut; Vichyssoise Oyster Tartare and Smoked Eel Brandade.
Ground Floor, 404-406 Market Row, London SW9 8LD, bottleandrye.com
OAK N4
This small, independent wine bar in Finsbury Park has been around since 2016, and offers a selection of wines available to drink by the glass or the bottle. You can enjoy your vino alongside cheese, charcuterie and vegan platters, plus olives, almonds and semi-sourdough baguettes from a local bakery. Head there on a Wednesday or Sunday to enjoy music from local musicians and DJs, with music spanning everything from blues to jazz and electric guitar.
Unit 2, 5-7 Wells Terrace, Finsbury Park, London N4 3JU, oakn4.co.uk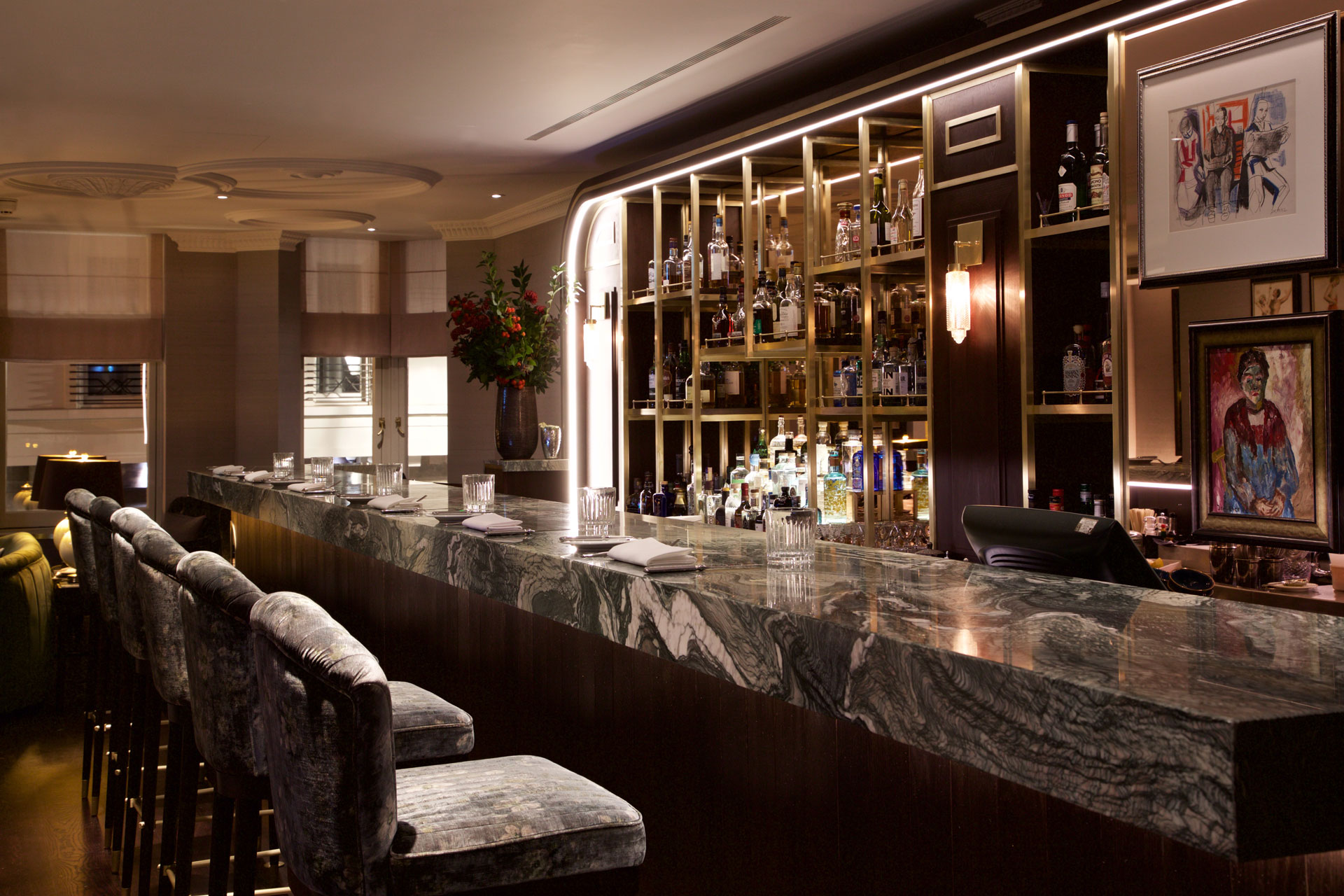 1857 at St James's Hotel & Club
A bar specialising in port wine has launched at St James's Hotel & Club in Mayfair, 1857. Designed to celebrate the club's rich history – with the name referring to the year it was established – 1857 is well-suited to port aficionados as well as newcomers to the drink. Choose from the widest variety of port found in any London bar, including rare and unusual wines, aged tawnies and vintage ports. There are also port cocktails and a selection of bar nibbles picked for their pairing qualities, such as stilton, foie gras, tuna belly and burrata. Non-port drinkers, meanwhile, will be catered for with spirits and classic cocktails.
7-8 Park Place, St. James's, London SW1A 1LS, stjameshotelandclub.com
Carousel
For a neighbourhood vibe, head to Fizrovia's vast Carousel, which – among its glittering residencies and events – is home to a lovely, surprisingly cosy wine bar complete with a speckled jesmonite floor and large communal tables with stools, shelves lined with a rainbow of wine bottles, and a menu of delicious bites, from snacks to large plates. Think chunky, juicy olives, followed by flavoursome homemade crisps topped with anchovies and a moreish spicy kick, bite sized fried chicken pieces topped with habanero sauce and a gherkin slice – or the gentler scallop crudo with green gooseberry and radish, or warming pumpkin tempura. All washed down with a selection of delicious, minimal intervention wines, which you can see adorning the walls. Think orange, fortified, pink – your wish is Carousel's command. By Olivia Emily
19-23 Charlotte St., London W1T 1RW, carousel-london.com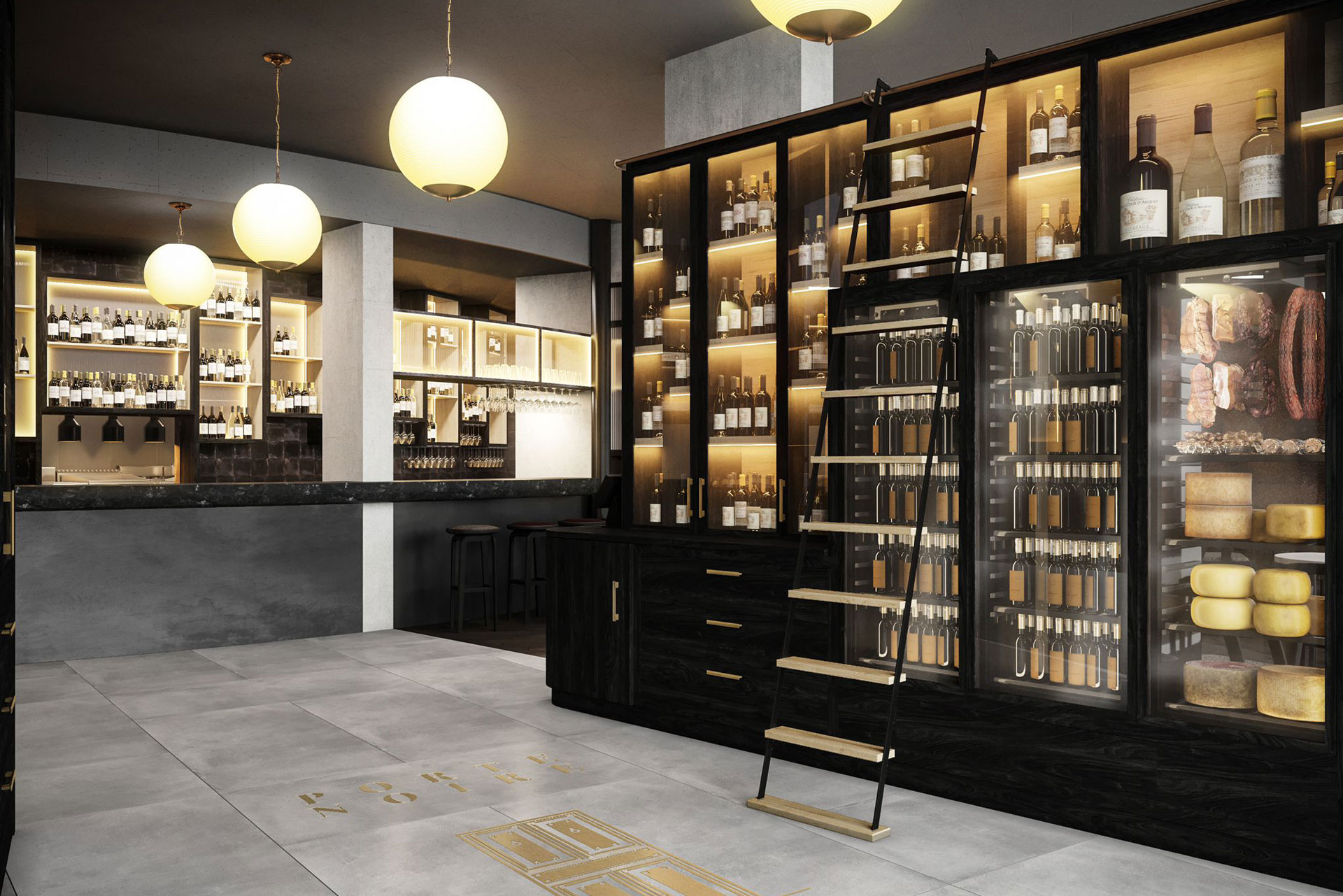 Porte Noire
He's best known for his work on screen, but recently Idris Elba turned his hand to hospitality. The actor has partnered with founder of Connaught Wine Cellars, David Farber, to launch a new wine cellar, bar and shop under the title Porte Noire – also the name of their established wine and champagne brand. The bar – located within King's Cross – has been designed by boutique hospitality project agency Kanvass and features a 70-cover bar, as well as an outdoor space and dining room. Destined as a hotspot for city oenophiles, inside you'll find 800 wine bins and what will be one the capital's largest fine wine tasting rooms. From exceptional rare bottles to 'wines on tap', an extensive selection curated by Farber will be available to purchase and enjoy in-house.
Gasholder 10, A 1, Lewis Cubitt Walk, London N1C 4BY, portenoire.co.uk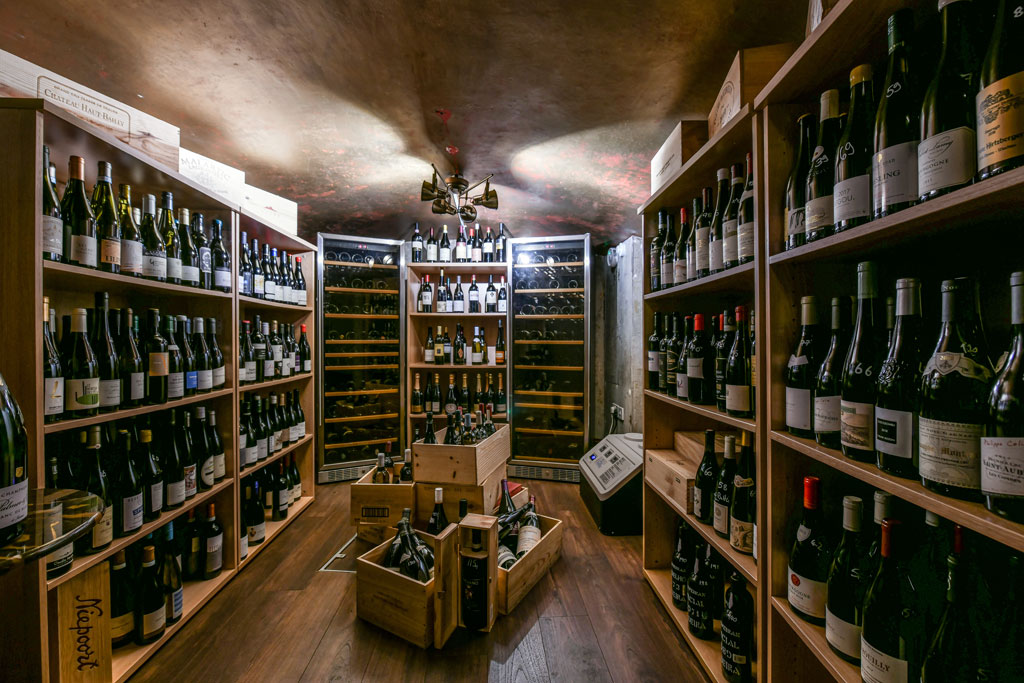 The Black Book
Set to reignite the ambience of old school Soho is The Black Book on Frith Street. Founded by hospitality veterans Gearoid Devaney MS and Xavier Rousset MS, The Black Book specialises in rare and interesting wines, such as a scarcely found Sancerre by master producer Francois Cota. There's also menu of classic brasserie dishes, including roasted onglet with peppercorn sauce and hand-cut chips, and pan-fried cod with autumnal ratatouille and silken tarragon sauce. The name is a gentle nod to the age-old sommelier tradition of scribbling tasting notes in discreet black books ­– which they'll carry with them at all times.
23 Frith St, London W1D 4RR, blackbooksoho.co.uk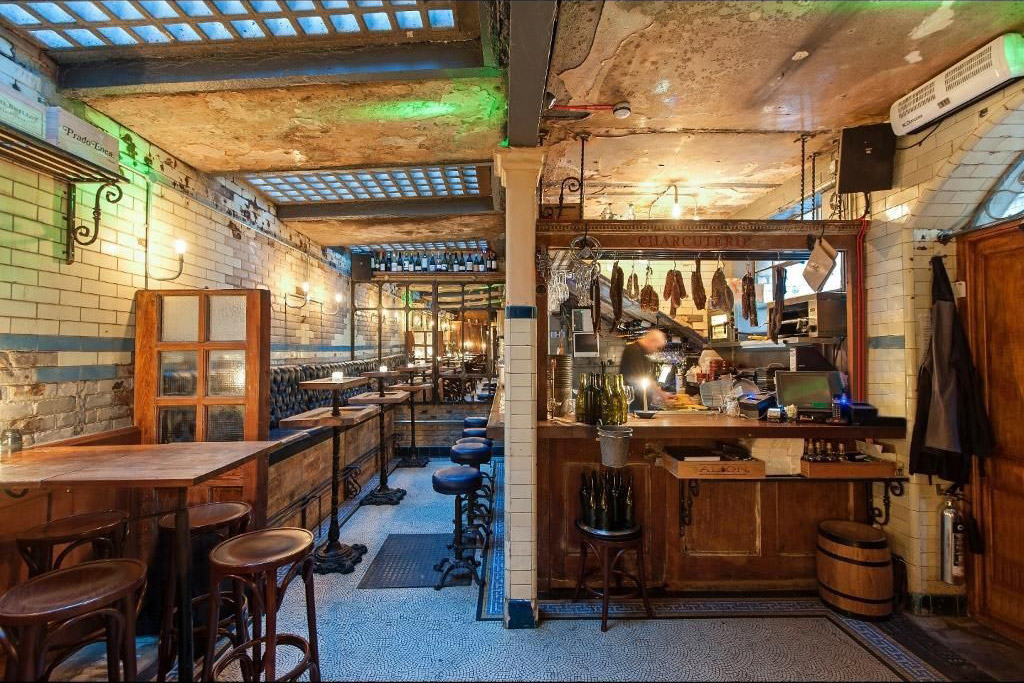 WC Wine Bar & Charcuterie
Candles, wine, cosy booths – Clapham's WC Wine & Charcuterie was built for dates. Don't be put off by the fact that it used to be a public toilet: WC is far from a novelty bar, and its history only adds to its quirky charm. Wine is really good and fairly priced, and you can enjoy it alongside sharing boards of baked camembert, sourdough bread, dips, meats and cheeses. Ideal if the idea of a sit-down meal is too intense, but you still want some tasty treats to fuel your rendez-vous. This November, the team will be launching a second site in Bloomsbury, which emerges from a Grade II listed Victorian Water Closet on Lamb's Conduit Street.
Clapham Common South Side, London SW4 7AA, wcbars.co.uk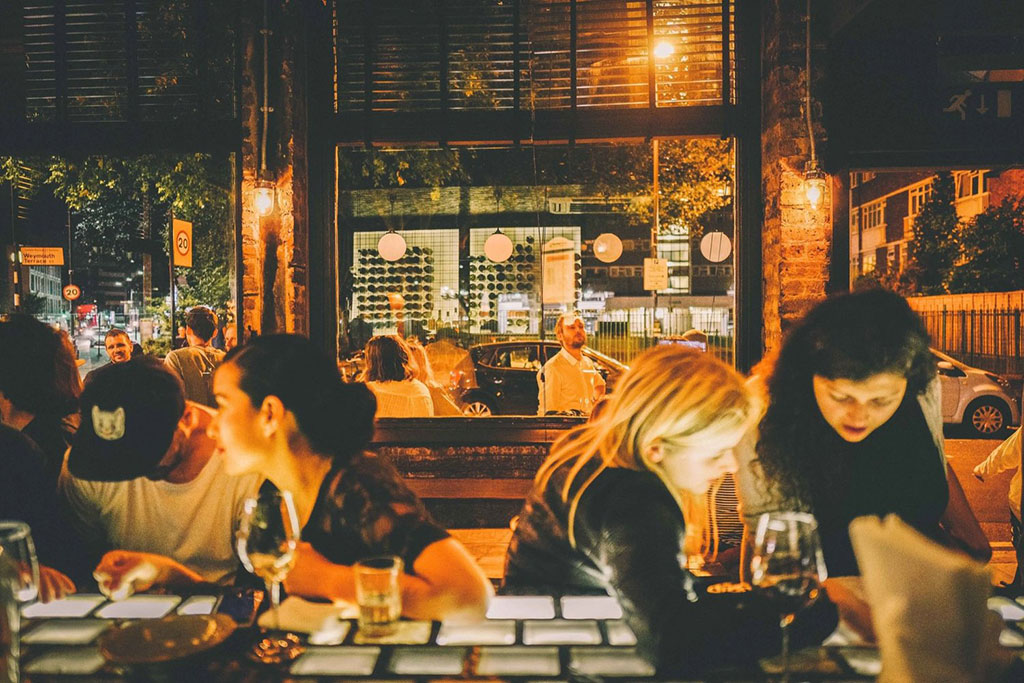 Sager + Wilde
Sager + Wilde can be credited with putting wine bars back on the map for young East London cool kids. Located in Hackney, it offers fine wines by the glass, with great snacks and some tempting grilled cheese sandwiches. You'll learn about new and different types of wine from their ever-changing wine list and regular fun-filled winemaker nights and events.
193 Hackney Rd, London E2 8JL, sagerandwilde.com
Vagabond
The original Fulham shop opened in 2010 to such roaring success that Vagabond now has six London locations. Sample over 100 wines by the glass using the revolutionary self-service top-up Wine Card so your exploration isn't limited – and you'll even get tasting notes to take home. One of the first to 'break down the barriers in the wine world'. And for this we are eternally grateful.
18-22 Vanston Pl, London SW6 1AX, vagabondwines.co.uk
Humble Grape
The good guys of the wine bar business, Humble Grape is on a mission to make wine socially inclusive and focus on importing wines from relatively unknown vineyards. Most are artisan wines which are sustainably produced, organic and biodynamic, and you can buy what you try directly from their website, too. Head to the Fleet Street branch for 'Retail Monday', when wines are sold without the markup.
2 Battersea Rise, London SW11 1ED, humblegrape.co.uk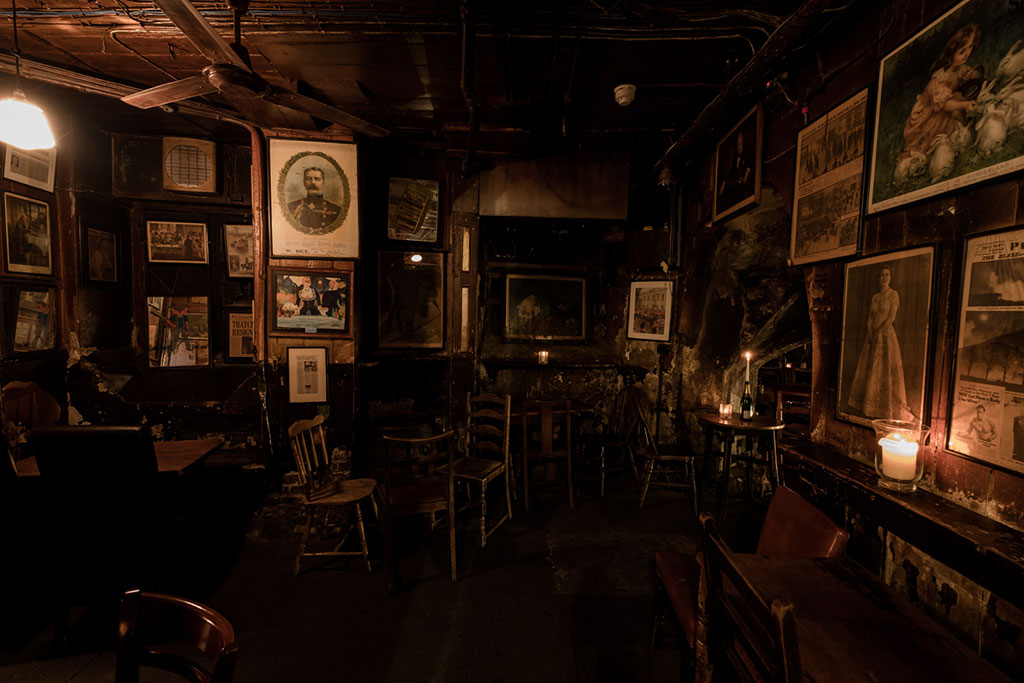 Gordon's Wine Bar
Established in 1890, Gordon's is the oldest wine bar in London and its original décor makes it a most unique (and romantic) watering hole. There's nothing quite like sipping on excellent wine in the spot which once housed Rudyard Kipling, and was where he and Chesterton wrote some of their best works. New additions include vegan and low sulphur wines – and the cheese is a must!
47 Villiers St, London WC2N 6NE, gordonswinebar.com
Pied à Terre
As one of London's longest-standing Michelin star restaurants, it's no surprise that the wine cellar at Pied à Terre holds more than 5000 wines, among which precious vintages and unusual varieties. The second-floor Petite Chambre now plays host to special 'Wine with Friends' evenings in which the sommelier will choose from the vast collection according to your preferences and interests.
34 Charlotte St., London W1T 2NH, pied-a-terre.co.uk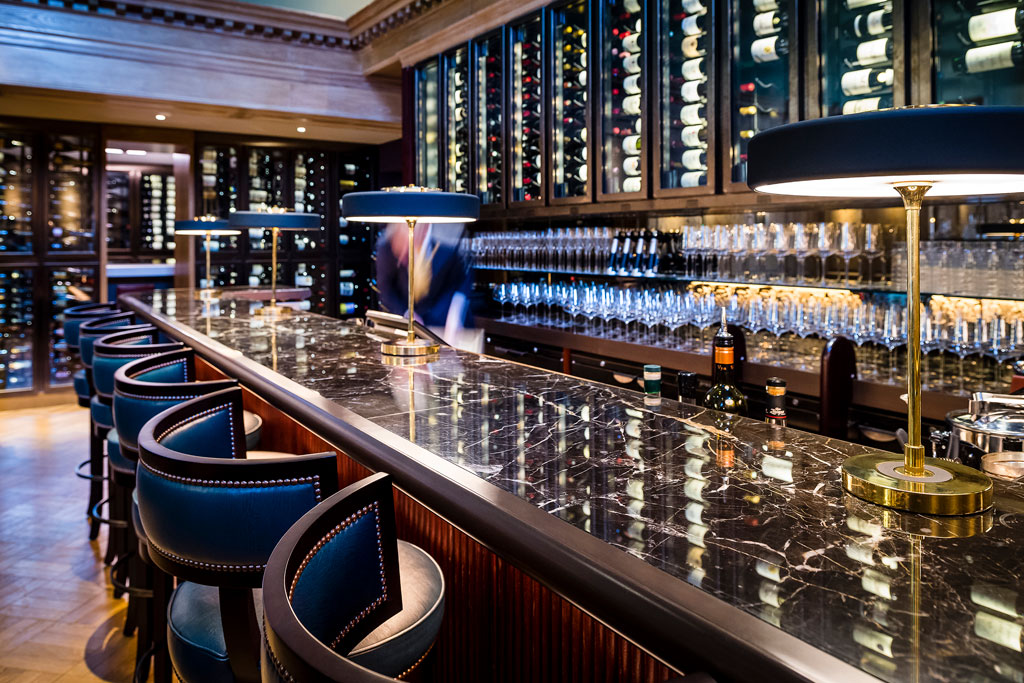 67 Pall Mall
This private members' club was set up by wine lovers, and invites fellow wine lovers to join in and share interest in the world's finest wines with likeminded people. Expect amazing vintages, and some high price points.
67 Pall Mall, St. James's, London SW1Y 5EZ, 67pallmall.com
Les 110 de Taillevent
Les 110 has 110 wines by the glass, and this is in part down to innovations like the Coravin system which keeps wines fresh once opened, so restaurants can offer more expensive bottles by the glass. But this also makes for a perfect evening of sampling different wines to expand your palate.
16 Cavendish Square, London W1G 9DD, les-110-taillevent.com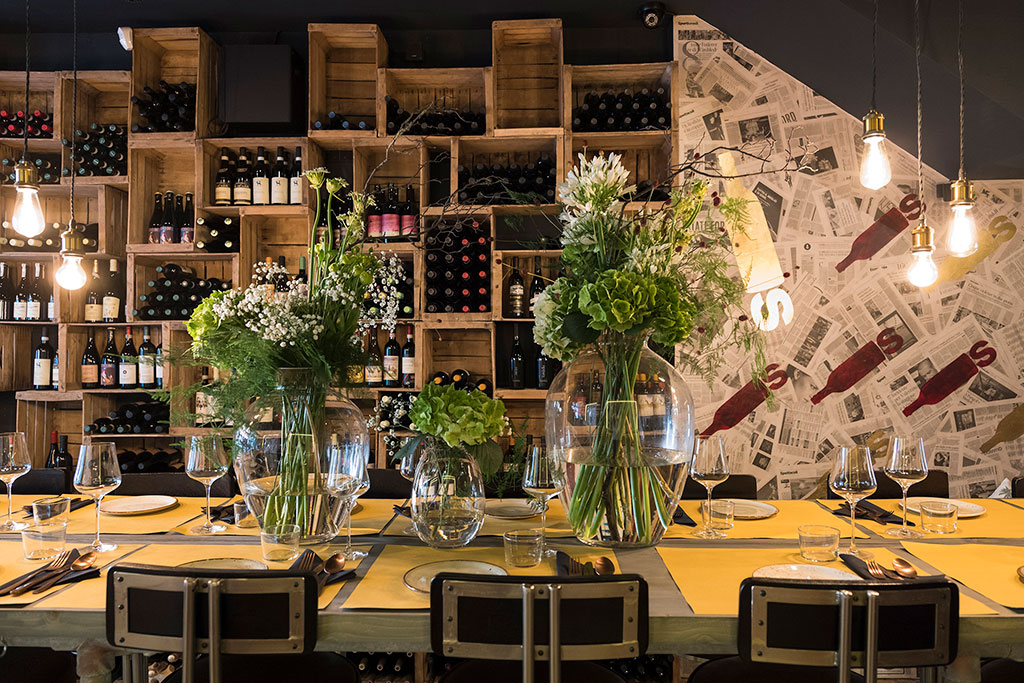 BOTTLES
The historic Old Spitalfields Market is home to an Italian wine bar from the owners of the successful Bottles & Battles in Mercato Metropolitano. With its friendly and unpretentious environment, it's the perfect place for budding oenophiles to explore personal tastes and discover something new (alongside delectable Italian bites).
67 Brushfield St, London E1 6AA, bottleswine.bar
Compagnie des Vins Surnaturels
This French-inspired Covent Garden wine bar is at the forefront of promoting organic and natural wines. Over 400 wines have been hand-picked by experts to give visitors as varied and expansive an experience as possible – and more experienced wine lovers are invited to try the mystery wine and guess what it is to win a bottle.
8-10 Neal's Yard, London WC2H 9DP, cvssevendials.com