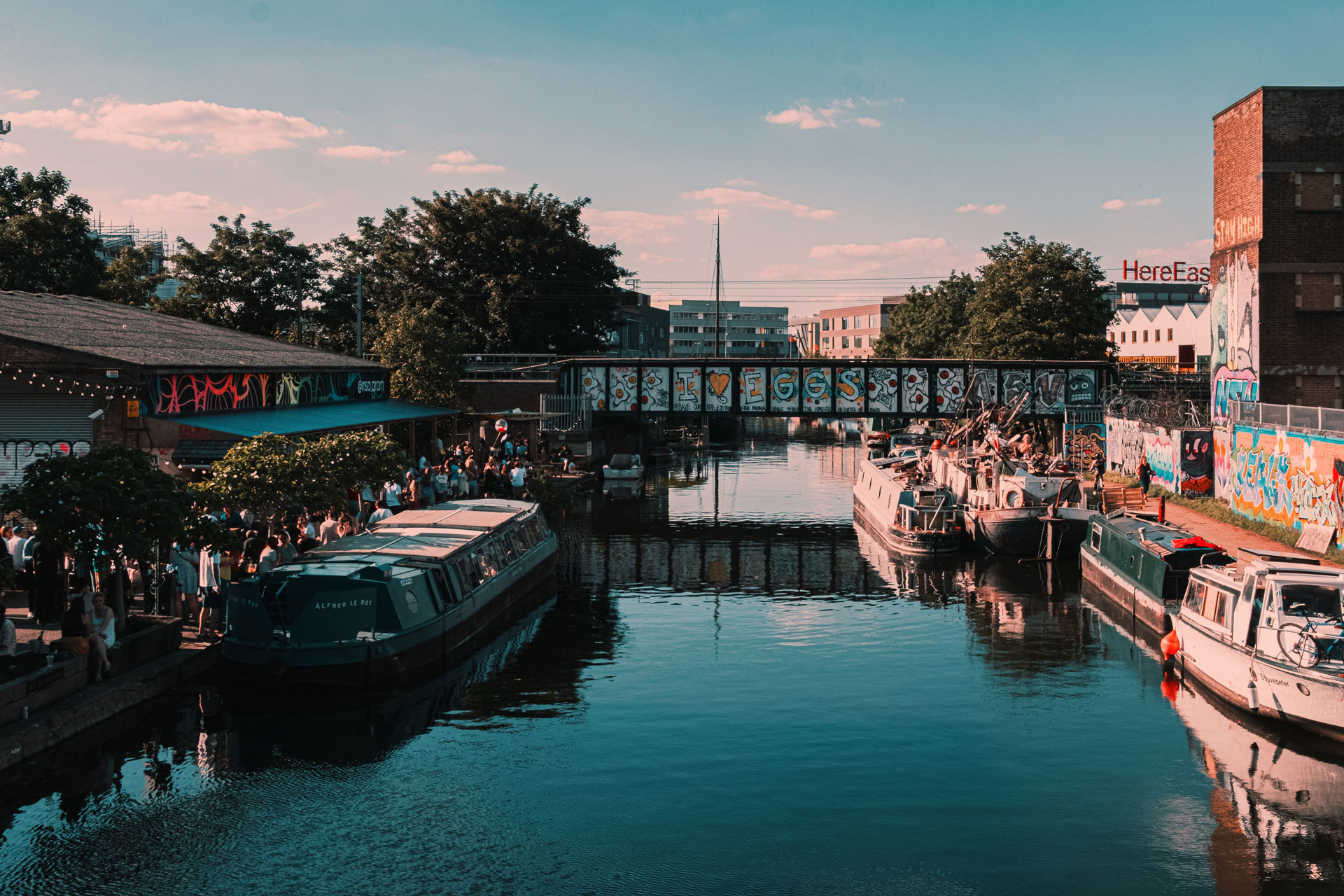 Where To Eat in Hackney
From London Fields to Homerton, here are Hackney's hottest food spots
The east London restaurant scene is often dominated by talk of Shoreditch, but just down the road Hackney is becoming an equally important player on the city's food map. A former industrial hub, the neighbourhood encompasses edgy enclaves like Dalston and Stoke Newington, attracting a crowd of young creative types. Cool coffee shops and bars are a given, but in recent years the area has welcomed some fine dining spots too – albeit with a low-key Hackney twist. Read on to discover the best restaurants in Hackney, from a fully vegan pub to a Michelin-starred seafood restaurant.
Best Restaurants in Hackney
Forno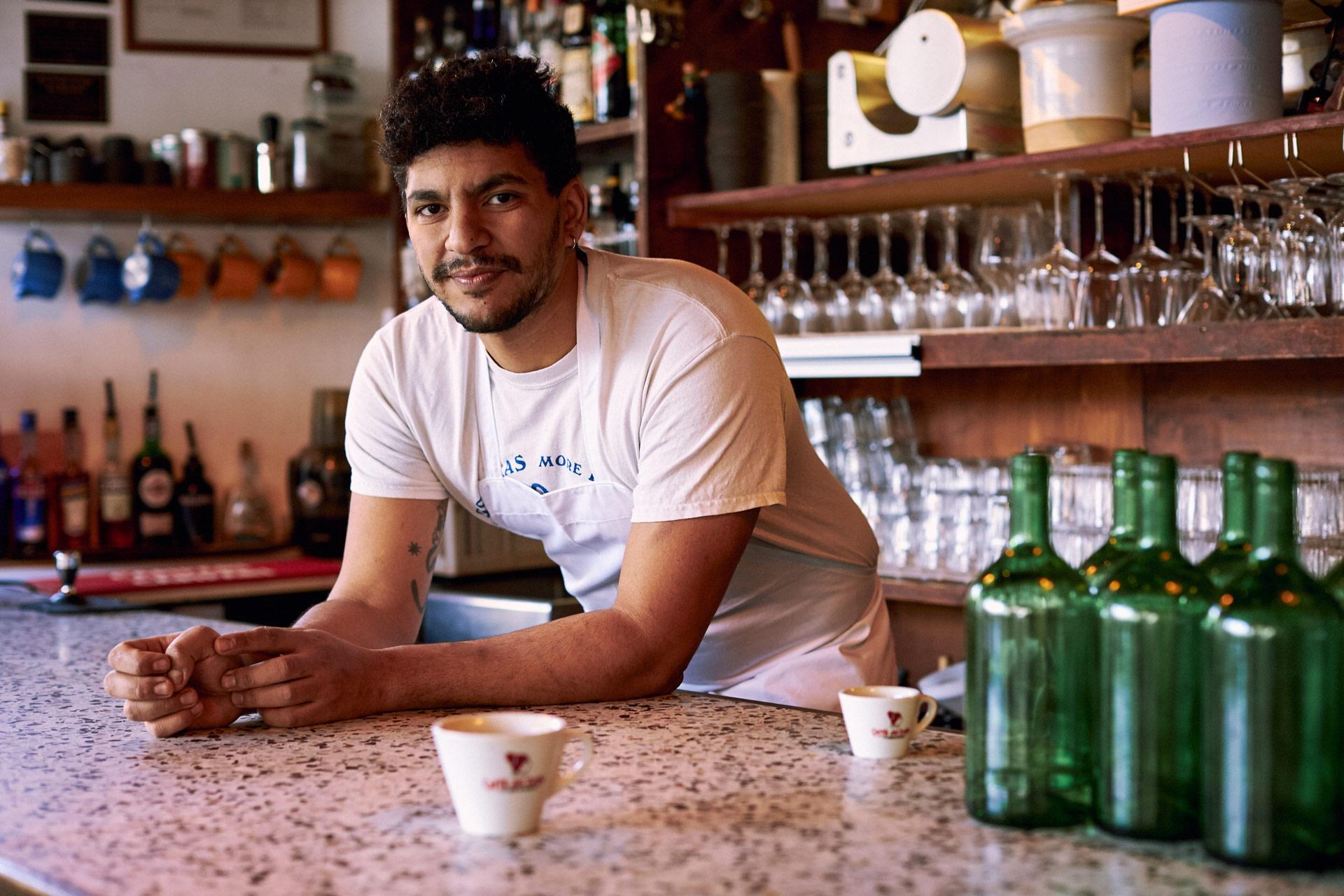 East London foodies will already be well-acquainted with Ombra, Mitshel Ibrahim's neighbourhood Italian which has been around for over 10 years. What they might not know, though, is that Ibrahim has been cooking up a new idea for some time – and now it has come to life. Located across the road from Ombra, under the arches next to Regent's Canal, Forno is a bakery, pastifico and deli, which has a small selection of indoor and outdoor seats as well as takeaway options. You can pop in for a freshly baked maritozzi (an Italian sweet bun) in the morning, or a stuffed focaccia at lunchtime – and on occasional evenings, Forno will open for pizza and pasta making with wine and negronis. The deli, meanwhile, sells Italian cheese, wine, bread and pasta.
322 Andrews Road, London E8 4RP, forno.london
Edit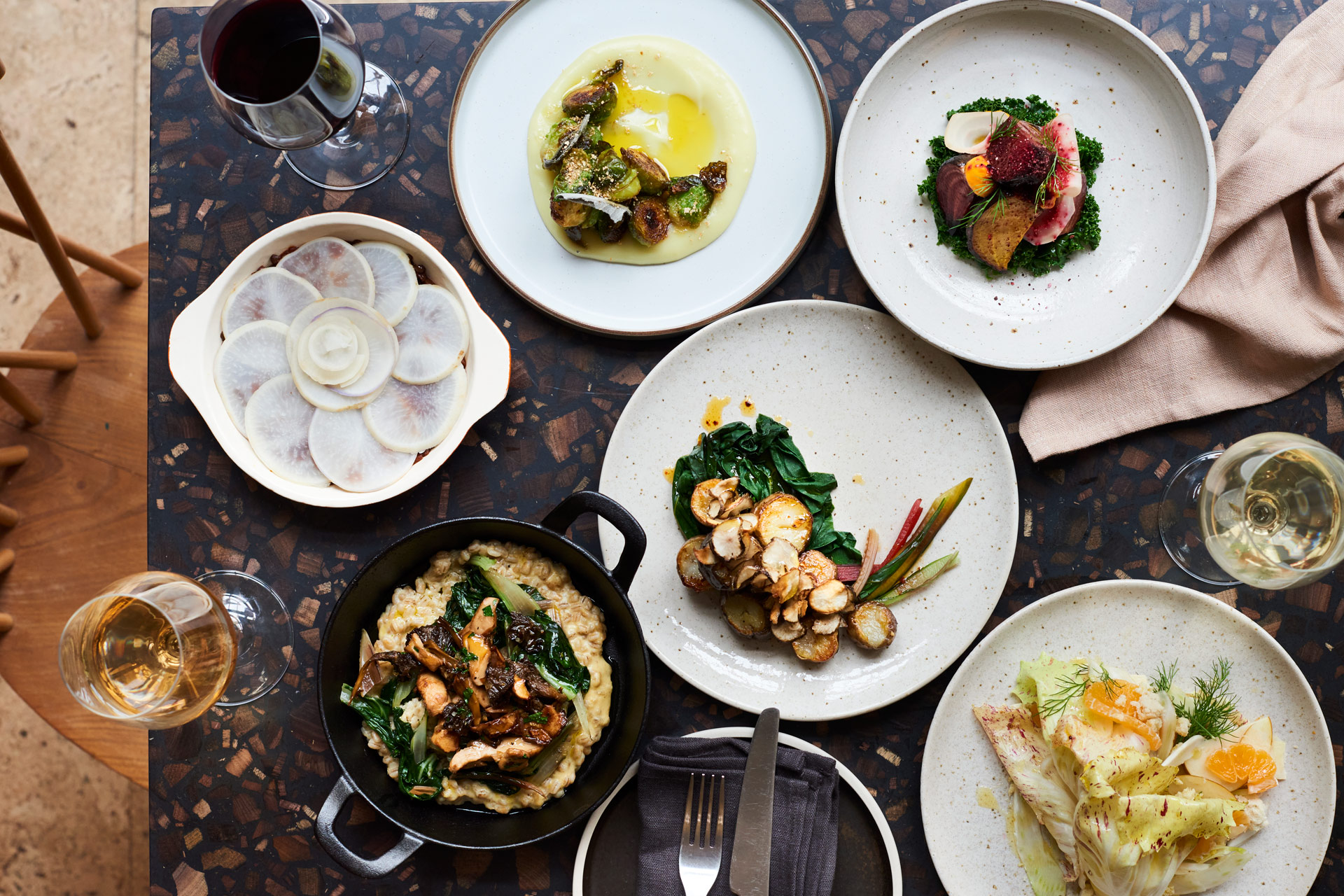 A new addition to London's eco-dining scene is Edit, a hyper-seasonal restaurant in Hackney spearheaded by architect-turned-restauranteur Elly Ward. The menu is built around zero-waste, 'root to fruit' principles, with ingredients sourced from local small-scale farms, foragers and independent producers. A daily-changing menu is devised in accordance with availability – so this January, diners can expect dishes like roasted salsify with smoked aioli, crispy kalettes with purple potato mash, salt baked turnip with lentil ragu. Each day, the restaurant will also curate the 'Daily Edit': a six course tasting menu paired with low intervention wines, local beers and ciders.
217 Mare Street, London E8 3QE, edit.london
Barge East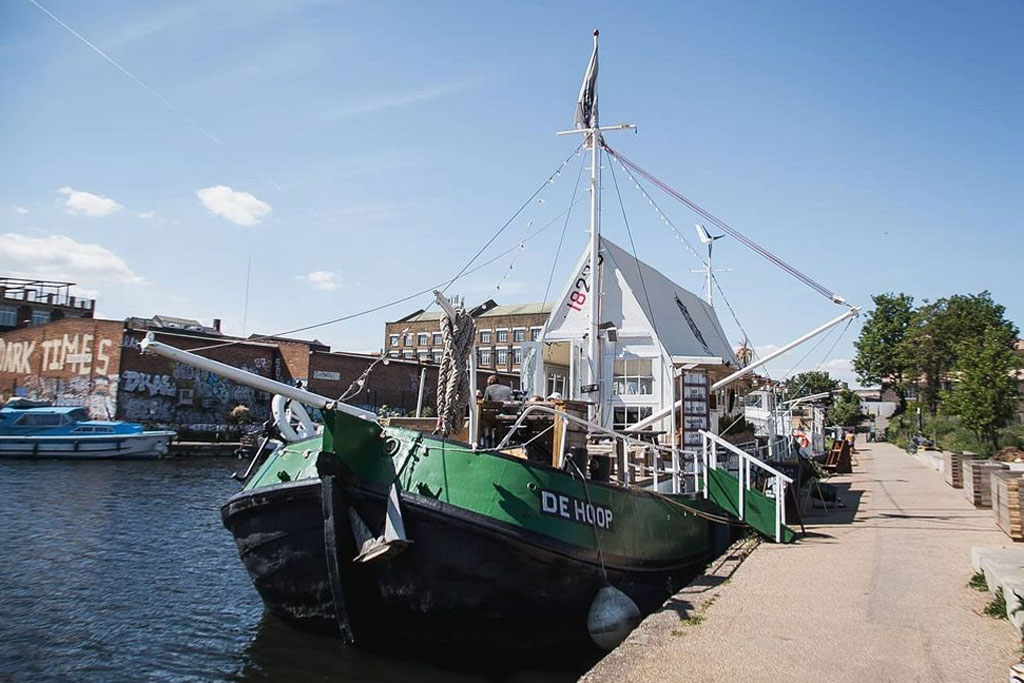 Buzzy drinking and dining spot Barge East is a floating restaurant located on a 118-year-old Dutch cargo barge, which was sailed over from Holland by its founders. It's been moored in Hackney Wick ever since, with views overlooking the Queen Elizabeth Olympic Park and space to dine on both the sun trap upper deck and inside the boat. Food comes from Italian chef and l'Enclume alumni Stefano Camplone, who puts local produce at the forefront of his dishes – often taken from the gardens surrounding the venue.
River Lee, Sweetwater Mooring, White Post Ln, London E9 5EN, bargeeast.com
Pidgin
You'll never eat the same meal twice at Pidgin, the Hackney restaurant famed for its weekly-changing set menu. Founders James Ramsden and writer-musician Sam Herlihy used to run a popular supper club called Secret Larder, and they bring the same vibe to Pidgin, with just 28 seats amid the small single-room restaurant. It's a cosy, convivial spot with copper tables and branches dotted around the walls, offering a no-choice modern British menu. Since it opened six years ago no dish has been served twice, but previous menus give you a flavour for the type of cuisine you'll be getting. This week's offering includes scallops with rhubarb and barberry, mushroom choux, and strawberry and fennel jelly, for instance. The drinks menu, in comparison, is extensive, with a pairing option available alongside plenty of wine, beer and cocktail options.
52 Wilton Way, London E8 1BG, pidginlondon.com
Silo
Following the success of the original Brighton location, Douglas McMaster opened a London branch of his pioneering eco-minded restaurant Silo in 2019. From trading directly with farmers to composting leftover scraps in the kitchen's own compost machine, Silo's continuing aim is to 'close the loop' in the food production process. The eatery serves up a daily dinner menu of 10-15 dishes, such as smoked violet carrots with egg yolks; and Jerusalem artichokes cooked on fire with stilton sauce and pickles. On weekends it's open for brunch too, serving everything from porridge to kimchi to on-site brewed kombucha. Housed on the upper floor of The White Building, the quirky space features interiors designed by Nina Woodcraft – known for her commitment to sustainable design – alongside material conservationist Seetal Solanki.
Unit 7, The white building, 1st Floor,c/o CRATE Bar, Unit 7 Queen's Yard, London E9 5EN, silolondon.com
Pophams Bakery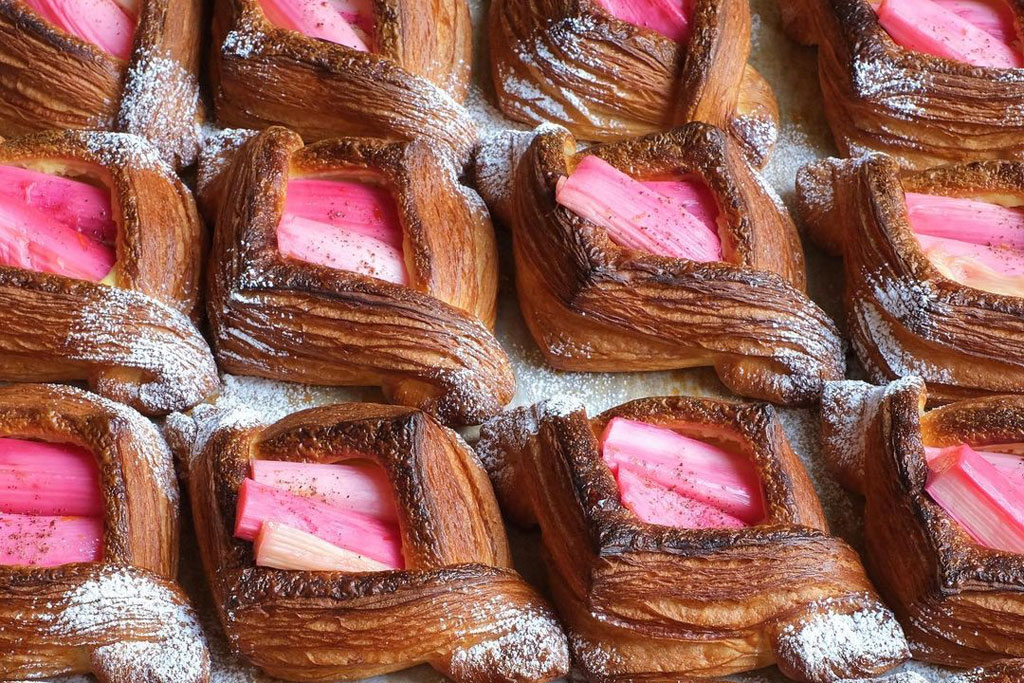 Cult bakery Pophams – with branches in both Hackney and Islington – is famous for its laminated pastries, with the maple-bacon croissant coming out tops. But a couple of years ago the Hackney branch extended its offering, adding a pasta restaurant into the mix. Led by head chefs Phil King and Rae Arends, the team serves up fresh, handmade pasta with interesting flavours. That includes cavatelli with pea, leek and goat's cheese, parsnip gnocchetti with raddichio ragu, and rabbit cannelloni, plus some Italian-inspired small plates and some suitably indulgent puddings – the rhubarb jam doughnut has our vote. One for the carb lovers.
197 Richmond Rd, London E8 3NJ, pophamsbakery.com
The Sea, The Sea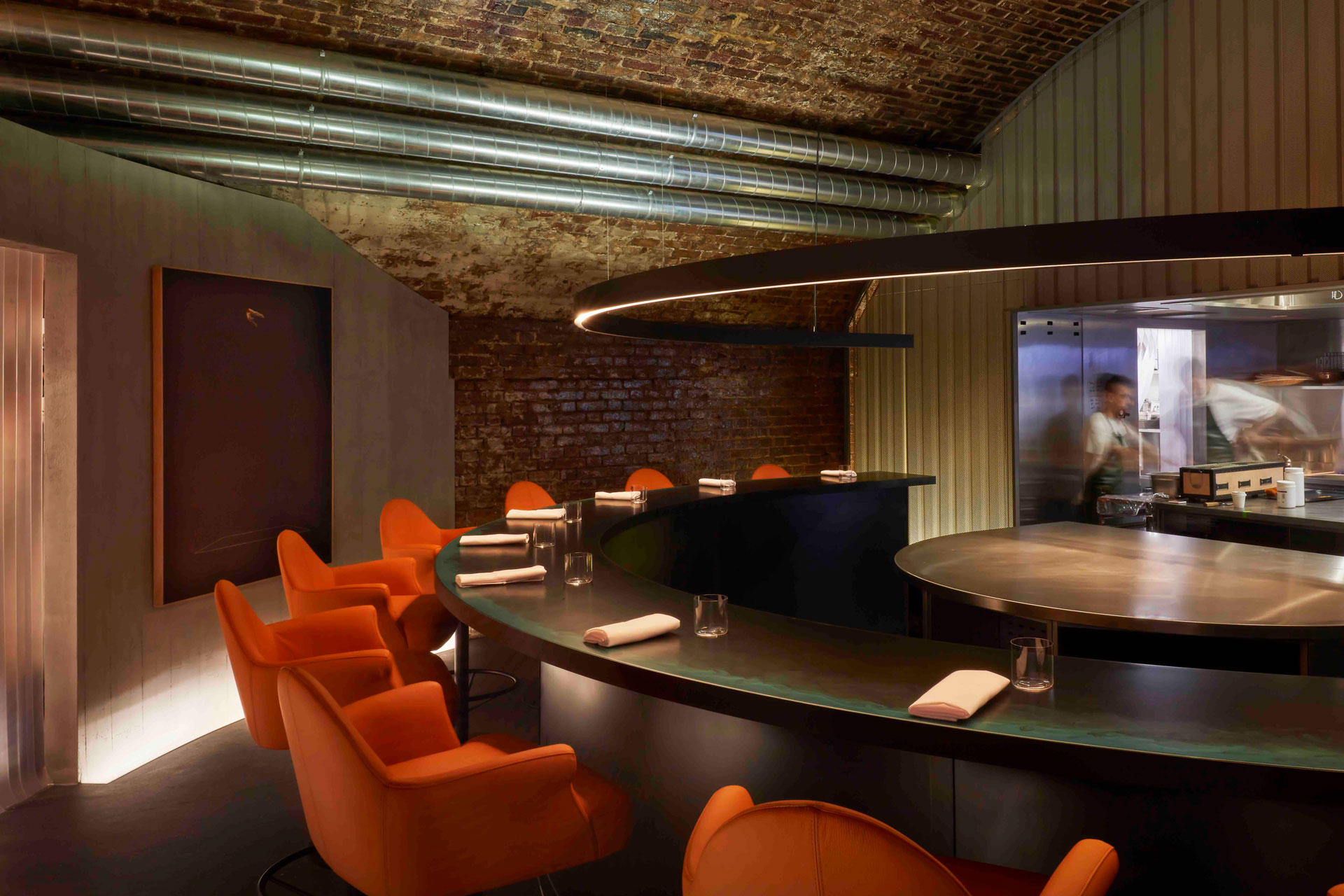 If seafood is your kryptonite, head to The Sea, The Sea to see a whole new side to cooking with fish. The younger sibling of the Chelsea outpost of the same name, the Hackney site opened in September 2021 inside a converted railway arch beside Regent's Canal. It's home to a specialist fishmonger, a recently launched cookery school and a chef's table restaurant, where 12 lucky diners can sit down to an omakase feast. The menu changes depending on what's available, but you can guarantee fish will be fresh and high-quality, with most of the catch sourced from small day boats. It's all about unique flavour pairings here: recent dishes have included lobster with custard, razor clams with turnip and finger lime, kingfish meringue, skate wing crackling with savoury toffee.
337 Acton Mews, London E8 4EA, theseathesea.net
Cornerstone
Hackney isn't your typical location for a high-end restaurant, which makes the Michelin-starred Cornerstone even more interesting. It's the brainchild of chef Tom Brown, who trained under Nathan Outlaw before striking out on his own, opening Cornerstone in Hackney Wick – named after an Arctic Monkeys song. Here Tom showcases his creative style of cooking, which focuses on fish and seafood served small plates-style. Think trout pastrami, wild black bream tartare, crab crumpets and hake kiev, alongside a well thought out wine list and cocktail menu. The Cornerstone G&T is made with the restaurant's very own gin, which is designed to pair with seafood.
3 Prince Edward Rd, London E9 5NP, cornerstonehackney.com
The Spread Eagle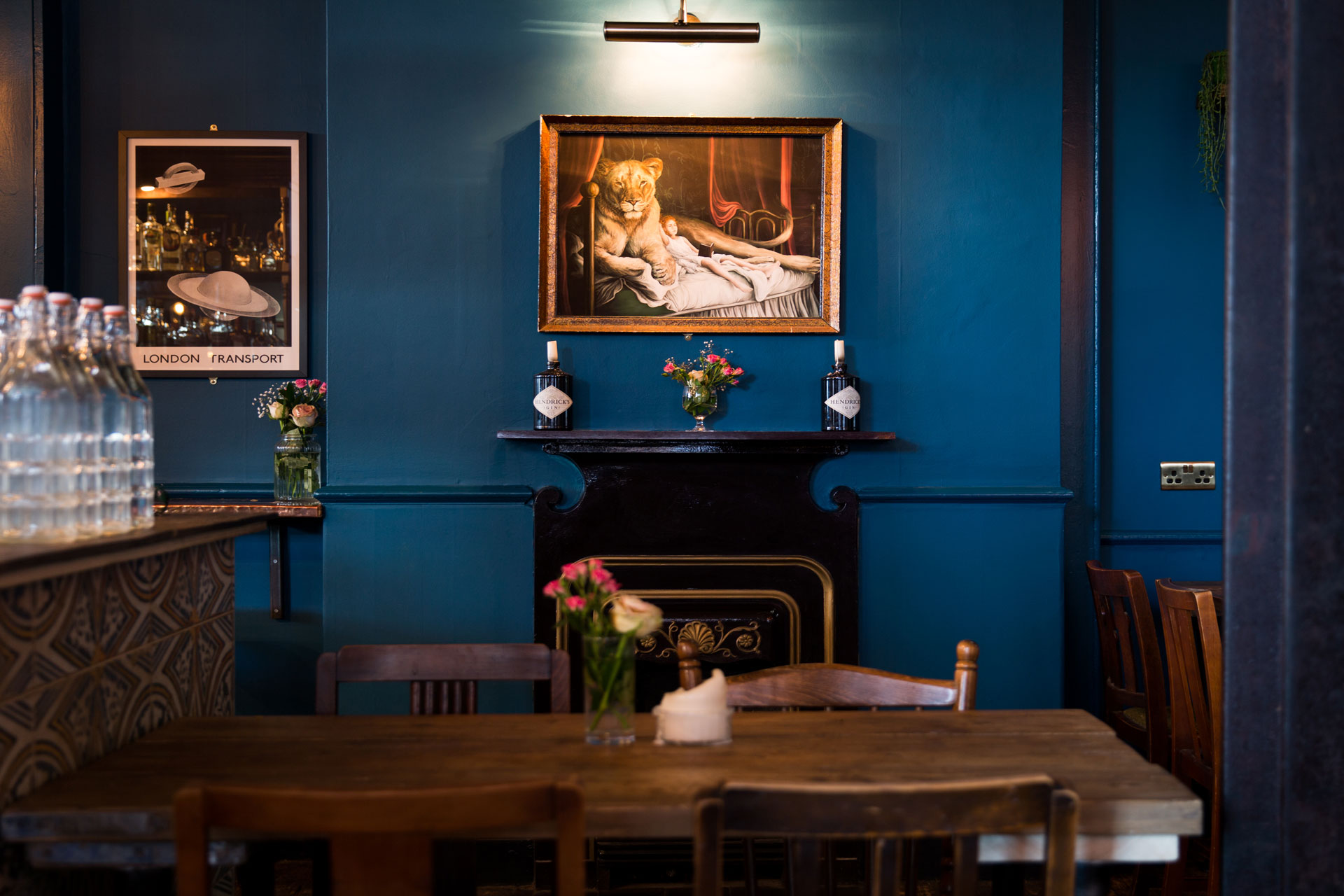 Traditional pub food is given an eco-twist at The Spread Eagle, London's first fully vegan pub. Found on Homerton High Street, its menu champions seasonal ingredients, with dishes including a plant-based burger, a vegan take on the classic pie and mash, and a Sunday roast featuring beetroot wellington and a cashew nut roast. Drinks also change with the seasons, with house wines, vodka and gin arriving in refill packs. Sustainability is high on the agenda here, with a minimal waste policy implemented in the kitchen and local producers used where possible, such as the nearby Hackney Gelato and Totally Wild.
224 Homerton High St, London E9 6AS, thespreadeaglelondon.co.uk
Luminary Bakery
While volunteering in East London back in 2013, Alice Williams met homeless women who were caught up in the sex industry – women who had so much potential, but few opportunities available to them. The experience inspired Alice to launch Luminary, a venture designed to help disadvantaged women. It uses baking as a tool to take women on a journey to employability, equipping them with transferrable skills for the working world. There are two branches, one on Allen Road in Hackney, the other in Camden, both offering a beautiful range of celebration cakes – flavours include almond, cherry and chocolate; lemon and blueberry; and sticky toffee. Gluten-free and vegan offerings are also available.
71-73 Allen Rd, London N16 8RY, luminarybakery.com
The Water House Project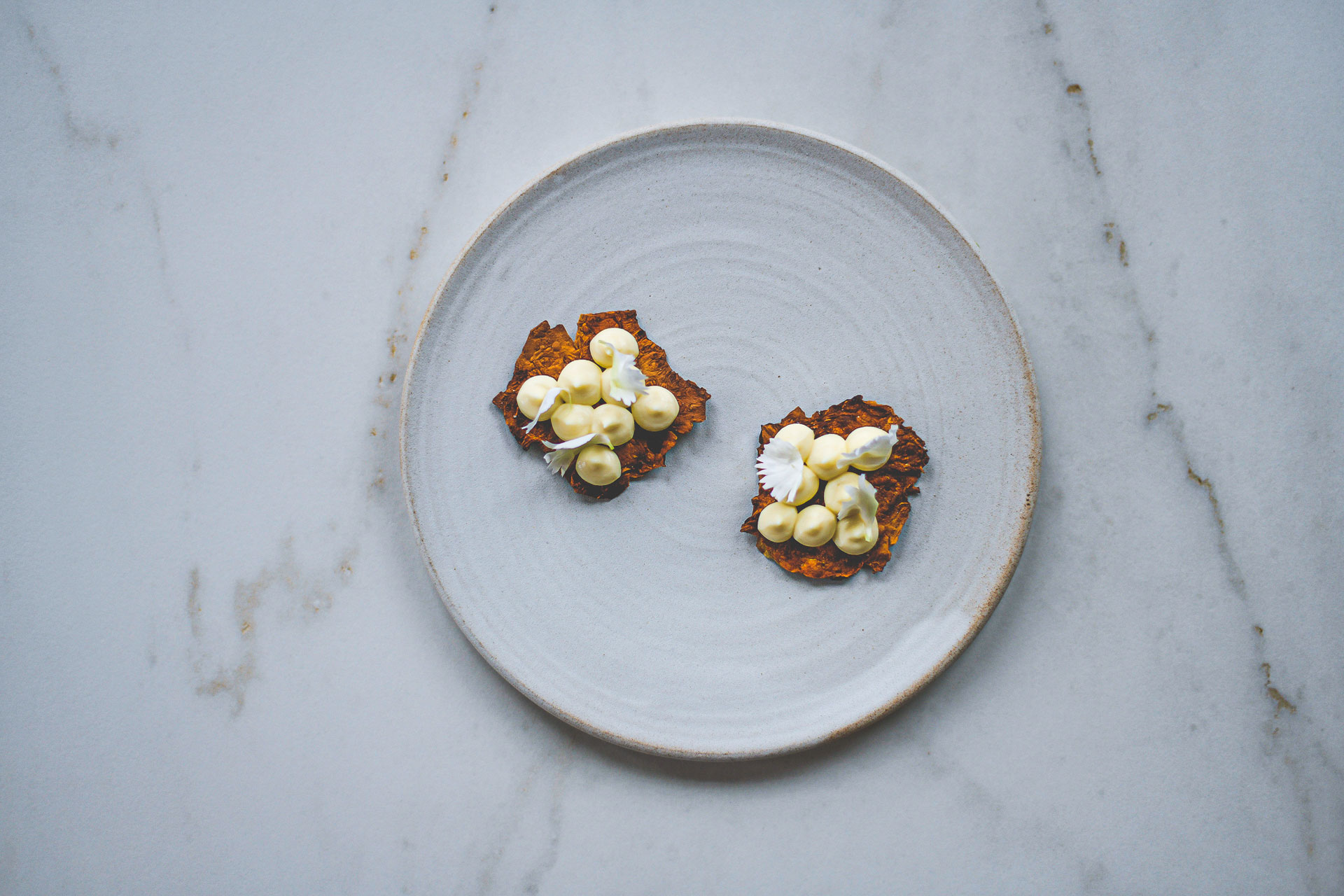 Social fine dining concept The Water House Project began as a 12-seat affair in chef Gabriel Waterhouse's Bethnal Green flat back in 2015. Since then, it has grown to become one of east London's most talked about restaurants, finding its permanent home by Regent's Canal last year. Gabriel's aim was to emanate the relaxed feel of a supper club or dinner party, offering fine dining amid a low-key setting. Diners enjoy a nine-course tasting menu paired with low-intervention wines, with spring dishes including Sutton Hoo chicken with sherry and wild garlic, and hen's egg with haddock and ratte potato.
1 Corbridge Cres, Cambridge Heath, London E2 9DT, thewaterhouseproject.com