Go to Borough Plates for the mushroom pâté alone, says Harriet Hirschler.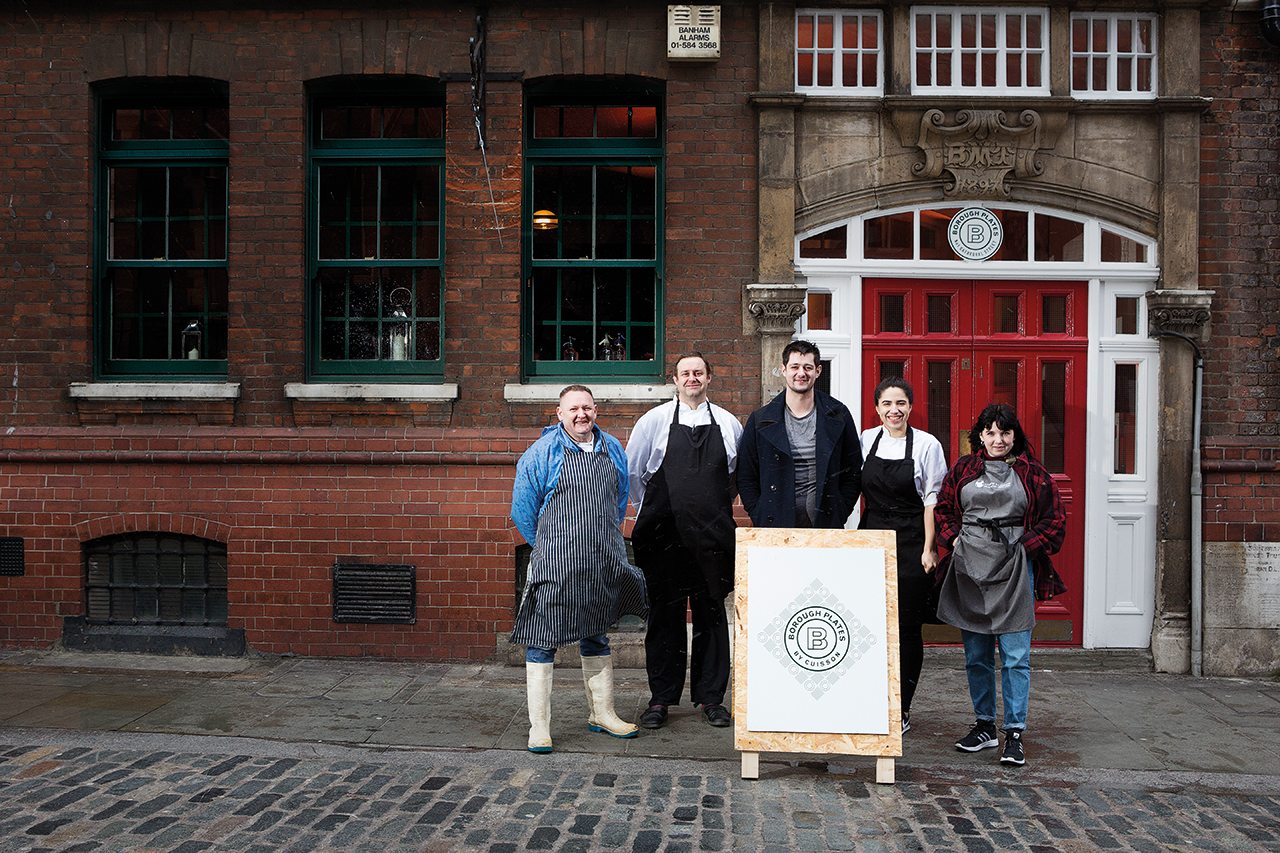 I can't trust myself to shop responsibly, especially at food markets. I go there with a list five-items long and head home with enough ingredients to fill a chef's larder.
Imagine my delight then as I scour the menu at Borough Plates. Thirteen dishes, including three desserts, delivered by expert chefs in collaboration with Borough Market's best vendors. What's more, the pop-up is housed in a beautiful heritage building on the edge of the world-famous market. It's an irresistible set-up.
And like most good pop-ups, you're never quite sure what you are going to get. The line-up changes weekly at Borough Plates, giving each trader their moment in the spotlight. As predicted, I want to try everything on the menu. Luckily, the plates are small and designed for sharing, so my dinner date and I give it our best shot, ordering a mix of dishes priced from £6 to £16.
The food
https://www.instagram.com/p/BP5hIDjgGX8/
There were faithful openers like Alsop & Walker's cheese selection and Cannon & Cannon's British charcuterie. I mean, where can you go wrong? There were also more inventive dishes where you could see the chef's personal stamp. Air-dried version, with beetroot tartare, ruby chard and hazlenuts scattered atop, arrived at our table with the instruction to 'roll it like a cigar'. You could tell the kitchen had fun with that one.
Headliners included thyme smoked duck breast, courtesy of Ginger Pig, and lemon sole from Sussex Fish. But it was hats off to the best mushroom pâté in town, courtesy of Pâté Moi, for stealing the whole show. Served with mushrooms and cauliflower from veg vendor Turnips, it was the one dish I could have done without sharing.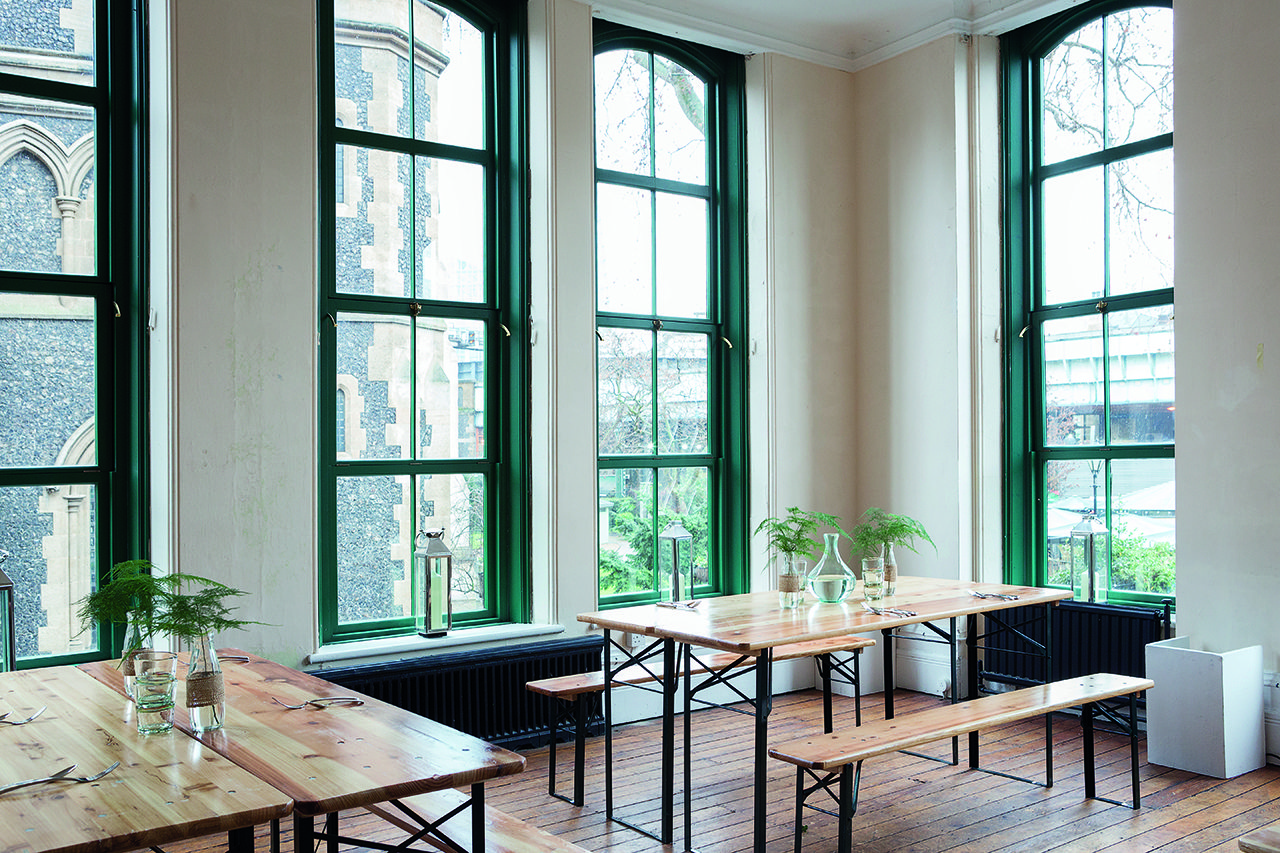 I could have done without sharing a bench too. The seating arrangement at Borough Plates is communal and informal as befits a pop-up, but not the most comfortable. With a space as grand and beautiful as 1 Cathedral Street to eat in, it's a small criticism I'll let slide.
Borough Plates has extended its stay until early April. Bookings can be made for parties of six or more by emailing [email protected]. 
MORE FOOD: Pomona's: A Taste of California in Notting Hill / The C&TH Guide to British Gin / Recipe: Avocado Hummus from The Social Pantry
---