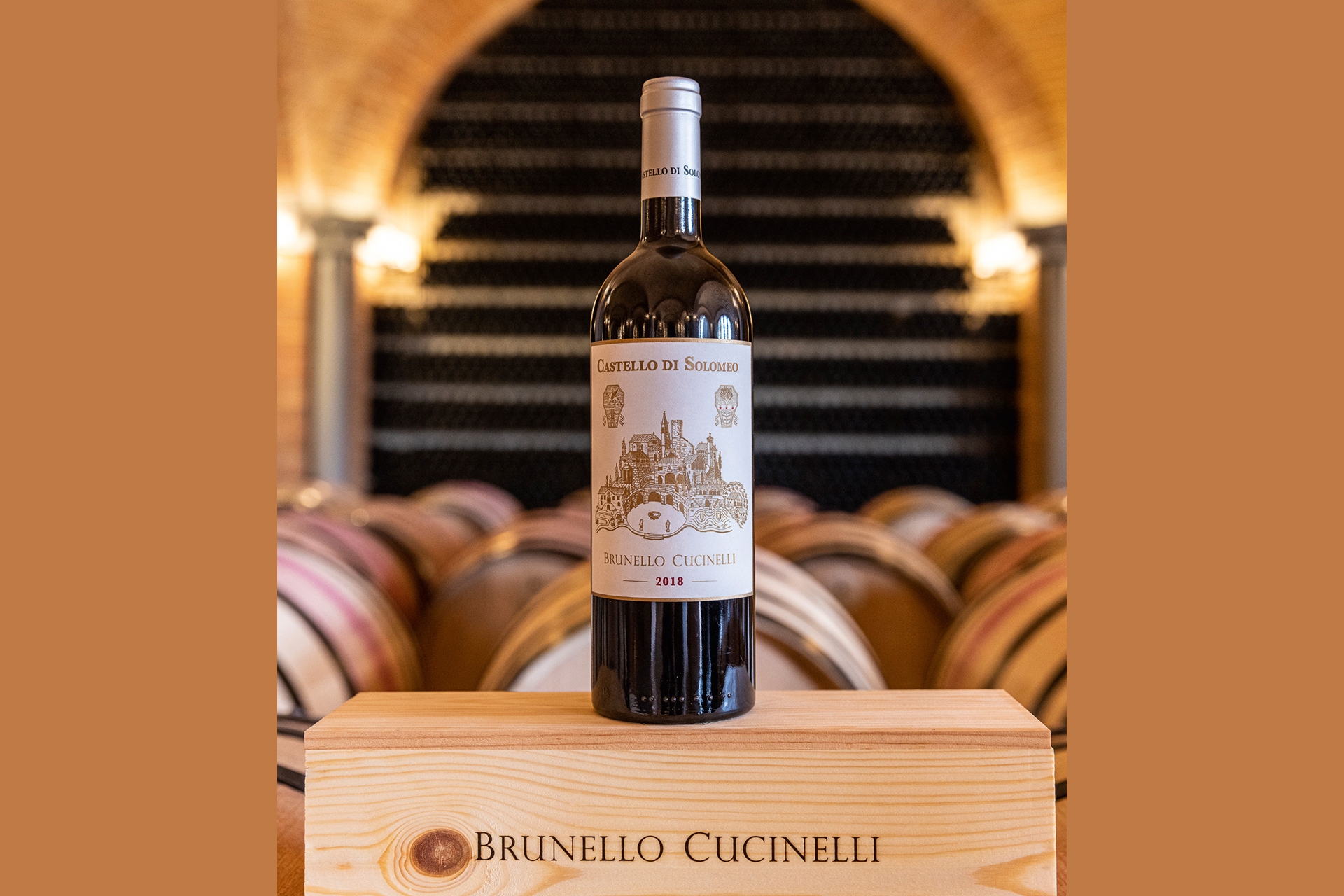 Is This The Chicest Bottle of Wine Ever?
---
Brunello Cucinelli brings his golden touch to the wine world with the launch of new bottle Castello di Solomeo, produced in the vineyard of the Italian designer's beloved Umbrian village of Solome.
Brunello Cucinelli Reveals 'Castello di Solomeo' Wine
The byword for ultra-luxe Italian style, Brunello Cucinelli has been designing his signature louche knits and opulent cashmere fabrications in his home village of Solome in Umbria since 1978.
Now, the Italian fashion designer is bringing his love of the finer things in life to the world of vino, with the launch of Castello di Solomeo, a 2018 vintage red wine.
It's made from Cabernet Franc, Cabernet Sauvignon and Merlot grapes, as well as the Sangiovese variety, which was added as a tribute to the culture and winemaking tradition of central Italy. From this combination comes a wine that is structured, yet also rich and soft. It was created with the help of internationally renowned oenologist Riccardo Cotarella.
The Solome vineyard was planted in 2011, and now is home to over 20,000 vines over five hectares. Its production capacity stands at about nine thousand bottles per year. 
The wine launch was marked by a dinner at the Istituto dei Ciechi in Milan, attended by family and friends of the brand.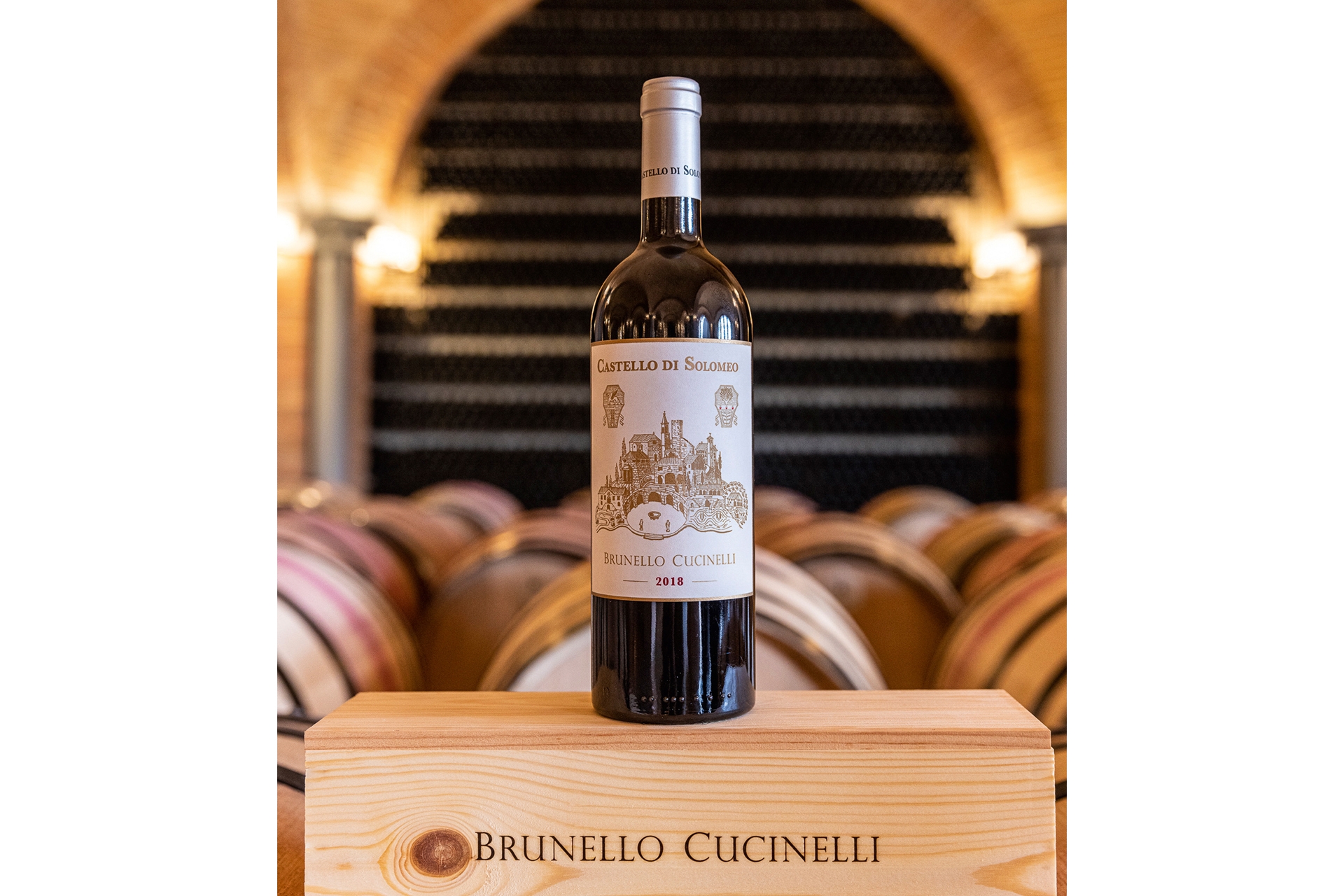 'Last night, in this place so rich in history and charm as the palace of the Istituto dei Ciechi in the very noble Milan, it was really exciting to savour the first sip of this wine that – at least for me – is very, very special, born from our land and from a work of great care and passion,' said Brunello of the launch. 
'In our Solomeo we have allotted five hectares to vines that are cultivated according to the classic principles of viticulture, which I consider a true art; I like to think that our grapes can finally tell their own story of beauty. I believe there is nothing more beautiful than sharing this precious fruit, born out of a long process of care and custody, with lifelong friends and loved ones.'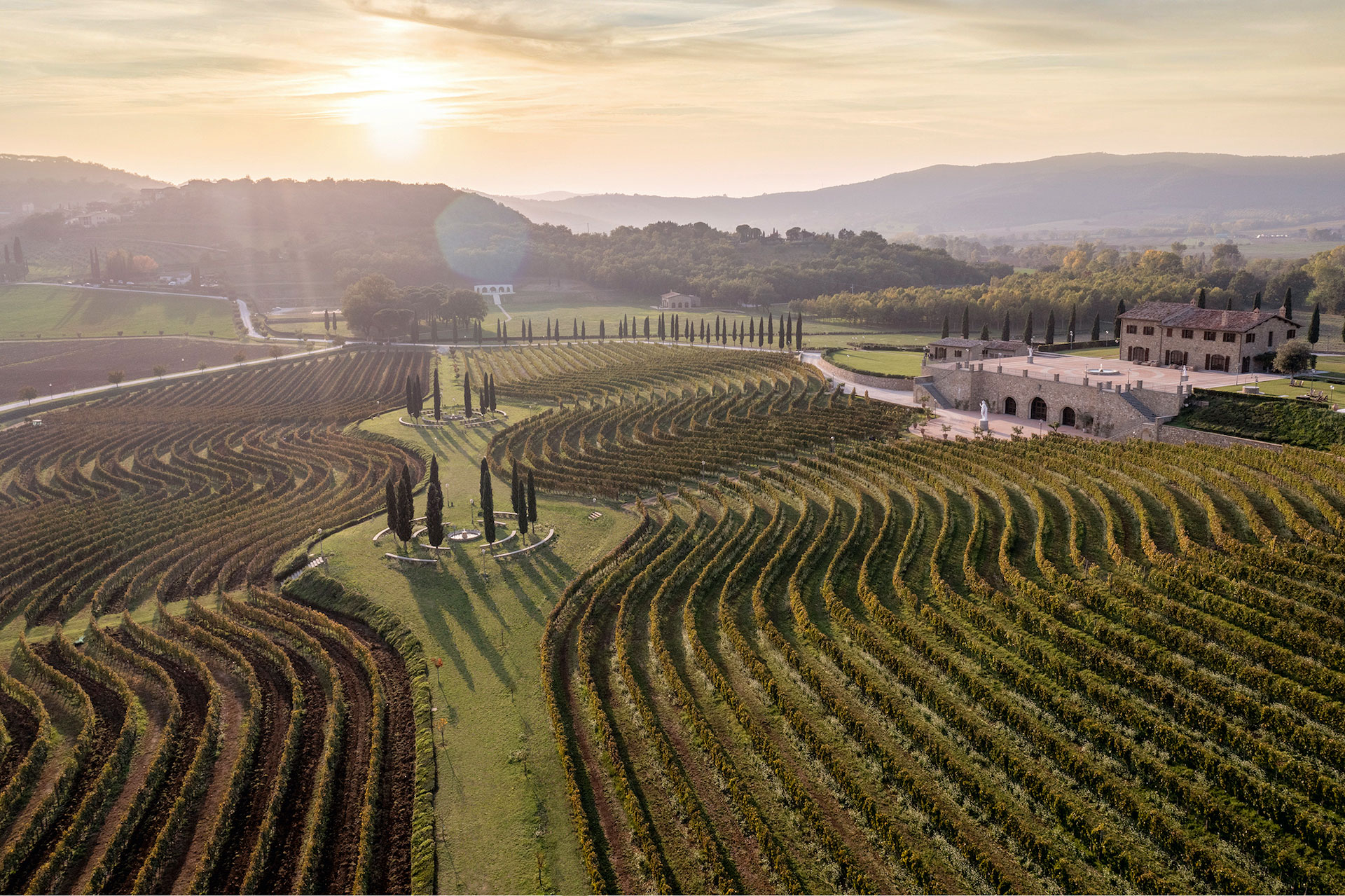 And what more fitting addition to a brand that celebrates nature and Mother Earth, and has the values of community and craftsmanship at its heart, than its own vineyard and wine?
Castello di Solomeo will be available from early 2023. Find out more at brunellocucinelli.com