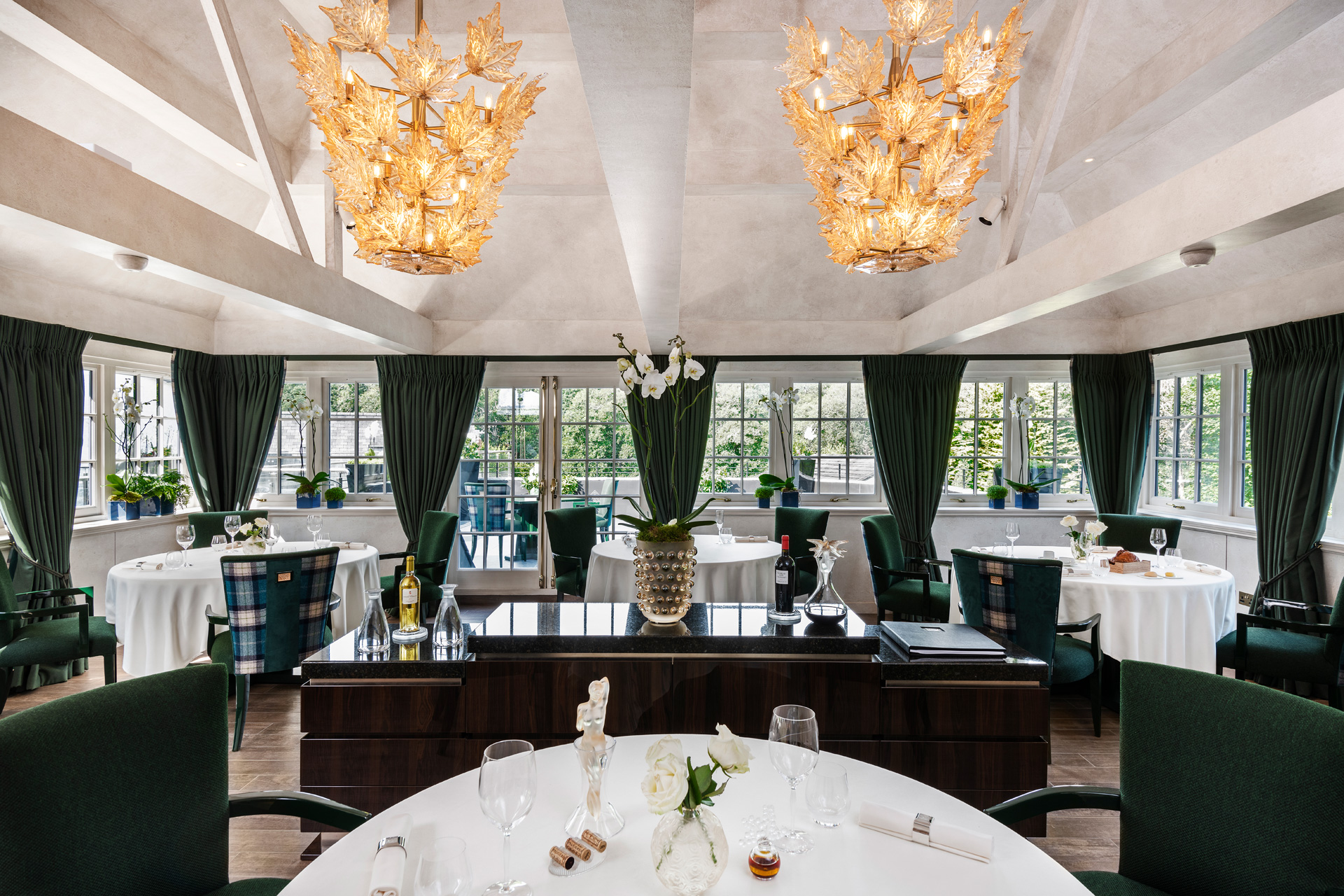 A Chef's Guide To Scotland
Mark Donald shares his top foodie picks
Scotland is often described as one of the most scenic countries in the world, home to a wide variety of landscapes – from lochs to beaches, castletopped crags to wild wilderness. These are not only beautiful, but create an unparalleled natural larder, which chefs and restaurants across the country are utilising in exciting new ways. The country's culinary scene has come on leaps and bounds in recent years, with traditional stalwarts sitting alongside trendy newbies – both in the buzzy cities and the remote countryside. So which are the very best ones to visit? We asked Mark Donald, executive chef at The Glenturret Lalique Restaurant, for his favourite restaurants in Scotland.
A Chef's Guide To Scotland
Mark Donald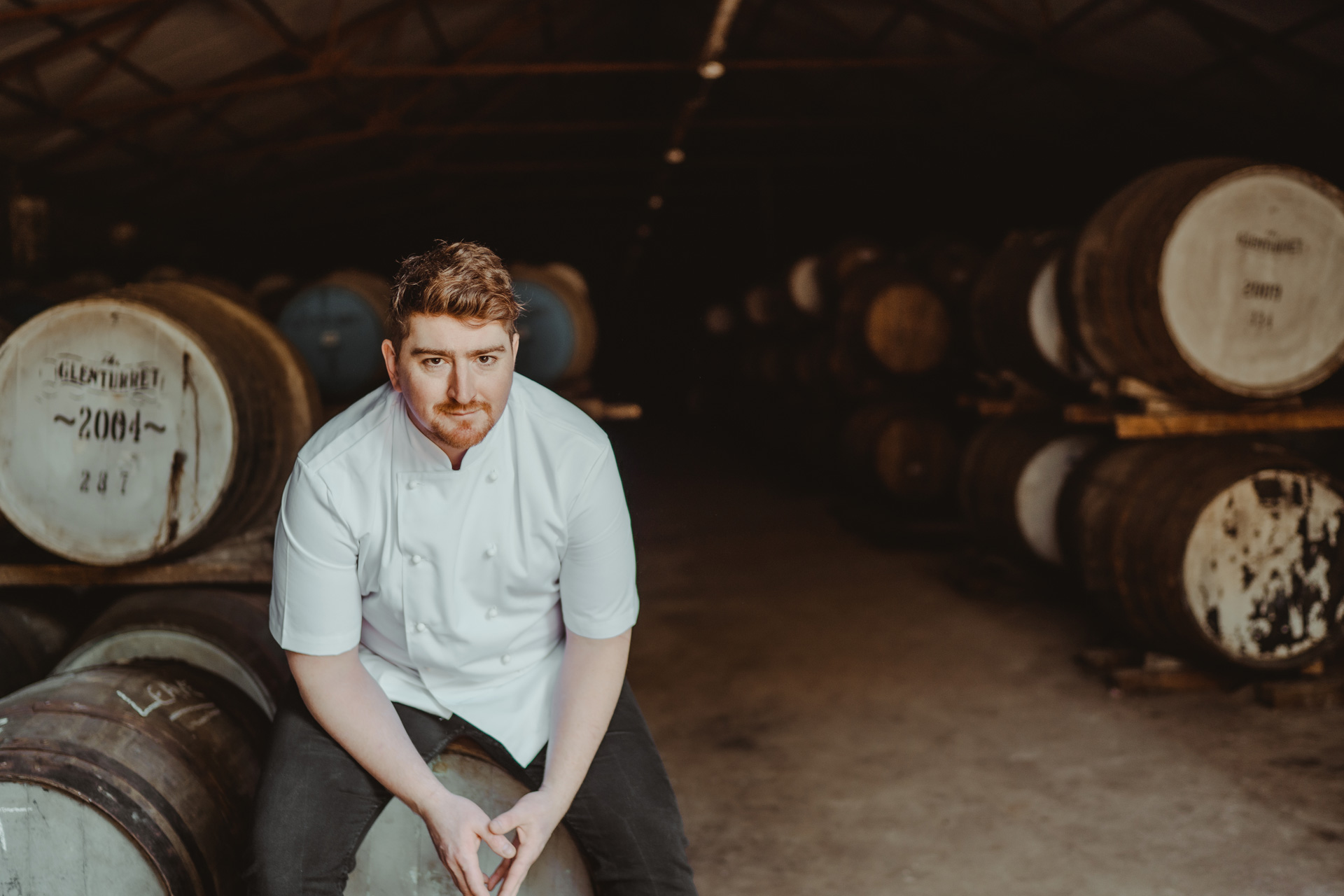 Scottish chef Mark Donald started his career in the kitchen at Stravaigin in Glasgow, going on to work at the esteemed Noma in Copenhagen. After stints at places including Gleneagles, Hibiscus in Mayfair, and Bentley in Sydney, he returned to his homeland – first taking over the kitchen at Number One in The Balmoral, then going on to join Lalique at The Glenturret in early 2021. 
Lalique is a Michelin-starred restaurant housed inside the Glenturret Distillery in Crieff, Scotland's oldest working whisky distillery nestled at the foothills of the Scottish Highlands. Its menu is designed to showcase the best of Scottish produce, with dishes featuring Mark's signature playful touch, balance and precision.
Best Restaurants in Scotland: Mark's Pick
Uig Sands, Isle of Lewis
Arguably one of the best views from a restaurant on the planet. Rooms are available too, and fantastic cooking in the outer Hebrides. uigsands.co.uk
The Oyster Shed, Isle of Skye
Minutes up the hill from the Talisker distillery, this is the perfect place for a no-frills, top-quality produce lunch. You can also bring your own booze and pair their fantastic food with your favourite champagne. theoysterman.co.uk
Wild Hearth Bakery, Comrie
The bakery produces some of the finest bread and pastries I've ever sampled, and I've tried quite a few! I even use their fruit bread in the restaurant – unbeatable. wildhearthbakery.com
Argile Edinburgh
The finest intimate counter fine dining the Scottish capital has to offer. Jack Montgomery cooks with top-notch produce right in front of you in an immersive and engaging environment, with a fantastic wine list too. argilerestaurant.co.uk
Aizle and Noto, Edinburgh
Both of these restaurants are always high on my list of recommendations to people visiting Edinburgh. Both restaurants are expertly run by Stuart Ralston and his respective teams. Noto is the more casual of the two, but each plate packs as much flavour as its big sister Aizle. notoedinburgh.co.uk and aizle.co.uk
Number One, Edinburgh
Fine dining in Scotland's finest hotel. The restaurant is looked after and run by Emma Lonie and chef Mathew Sherry. Fantastic produce and hospitality in the heart of Edinburgh. roccofortehotels.com
Ka Pao!, Glasgow & Edinburgh
Fun, casual and explosive-flavoured south-east Asian dining. Affordable, delicious and engaging food – whether you are dining alone or in a big group. We celebrated our first Michelin star dining at Ka Pao: a day to remember! ka-pao.com
The Cellar, Anstruther
Billy Boyter's 20-seat restaurant in the heart of Anstruther offers an intricate and delicious tasting menu, often incorporating adaptations of Scottish classics using the best of local produce from land and sea. thecellaranstruther.co.uk