Exciting festive news; the Claridge's Christmas hampers have arrived. For the first time in its 151-year history, the Mayfair hotel has created a series of festive hampers, so you can enjoy a slice of London luxury at home.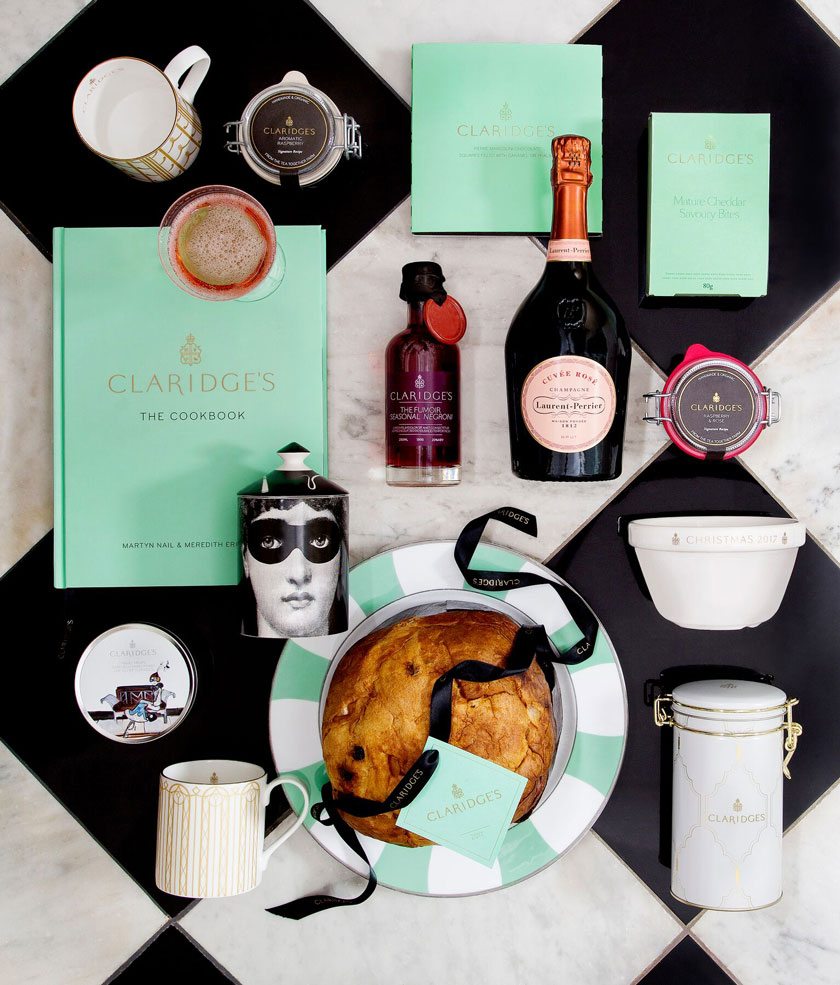 The hampers promise to be packed with gastronomic treats from the classic Claridge's Christmas pudding to wax sealed bottles of aged Negroni from the Fumoir.
How to Decorate a Christmas Wreath
'For so many years our guests have been asking us to guide them on festive ingredients and open up our secret address book, so this year we have carefully hand-picked some of our true favourites, and hopefully brought a little extra Claridge's Christmas cheer!' – Executive Chef Martyn Nail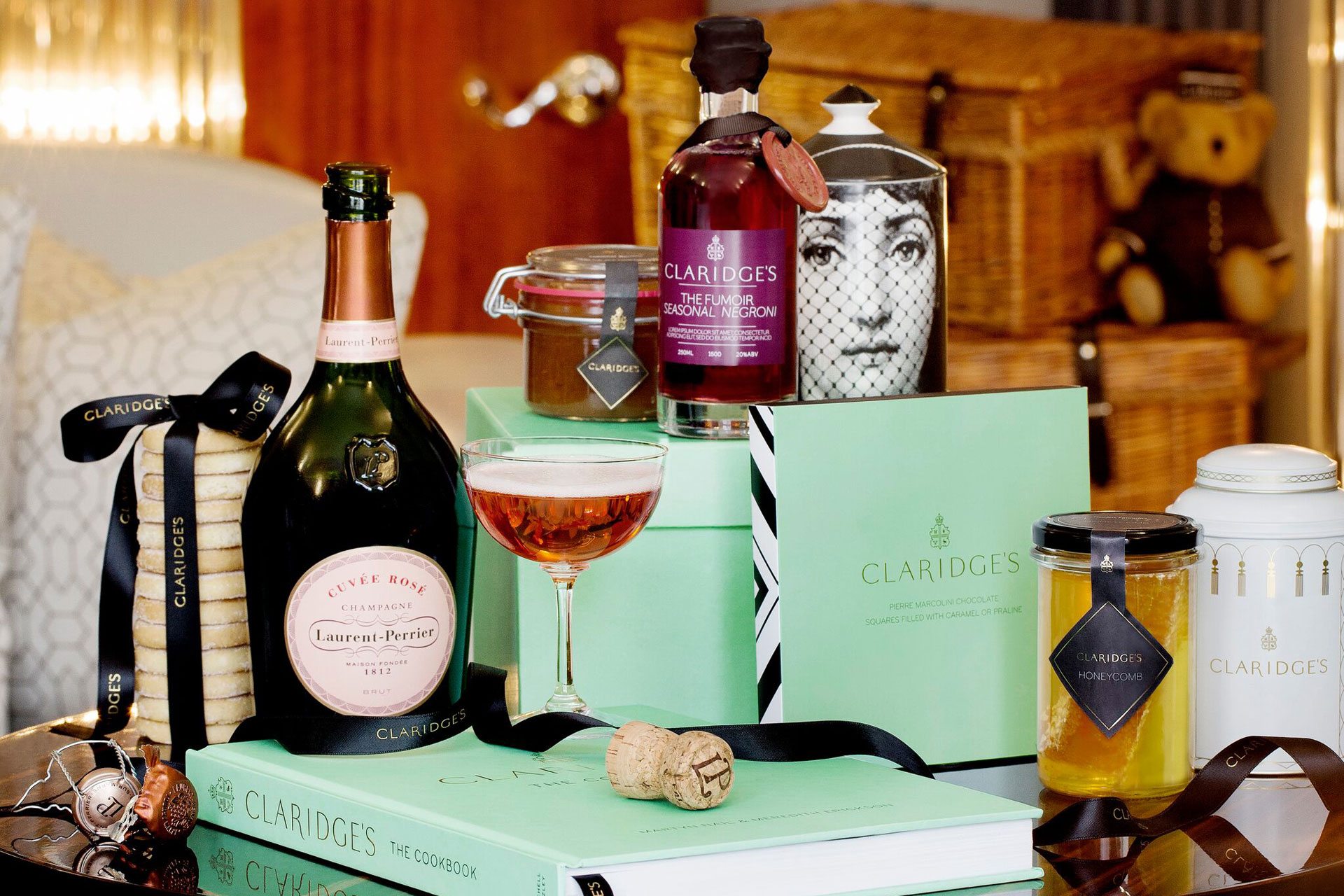 A Slice of London Luxury
The Claridge's Christmas hampers will be presented in handmade willow baskets with the distinctive Claridge's livery and chevron art deco details, and will be available in three sizes. The larger hamper sizes will go behind food and drink treats and recreate the Claridge's experience at home for you. In these larger hampers you will find the distinctive Fornasetti candles that scent the hotel lobby, a set of Claridge's bone china mugs inspired the art deco design and a signature Claridge's teddy bear in full bellboy uniform.
The culinary treats include signature vanilla shortbread biscuits, the homemade raspberry and rose jam served on scones in the Foyer, the beloved Dundee cake steeped in Scotch Whisky and ultimate olives to be served with a chilled bottle of Sancerre.
Claridge's Christmas Hampers
The hampers are available in three sizes; The Davies Hamper priced at £295, The Brook Hamper priced at £495 and The Mayfair Hamper priced at £895.
The most luxurious option is the Claridge's Mayfair Hamper, which comprises the following: Presented in a Large Lidded Willow Basket with Rope, Claridge's Blend Tea, Claridge's Chocolate Covered Almonds, Claridge's Dundee Cake, Claridge's Pear Chutney, Claridge's Espresso Coffee Beans, Claridge's Large Christmas Pudding, Claridge's Honeycomb, Claridge's Olives, Claridge's Panettone, Claridge's Raspberry & Rose Preserve, Claridge's Cheddar & Celery Seed Snaps, Claridge's Shortbread Biscuits, Claridge's Travel Sweets, Pierre Marcolini Caramel & Praline Chocolate Squares Chateau Truquet, St Emilion 75cl 2016, Claridge's Aged Negroni 20cl
, Sancerre, Domaine du Clos des Pivotins 75cl 2016, Fera at Claridge's Gin 70cl, 
Laurent-Perrier Rose NV, Laurent-Perrier La Cuvee Brut, 3 Month Coffee Subscription, Claridge's Apron,
Claridge's : The Cookbook,
 Claridge's Set of Four Mugs,
 Claridge's Teddy Bear,
 Fornasetti Candle
 RRP: £895
The Claridge's Christmas Hampers are available for delivery from 13 November 2017 and can be ordered by visiting giftshop.claridges.co.uk.
---