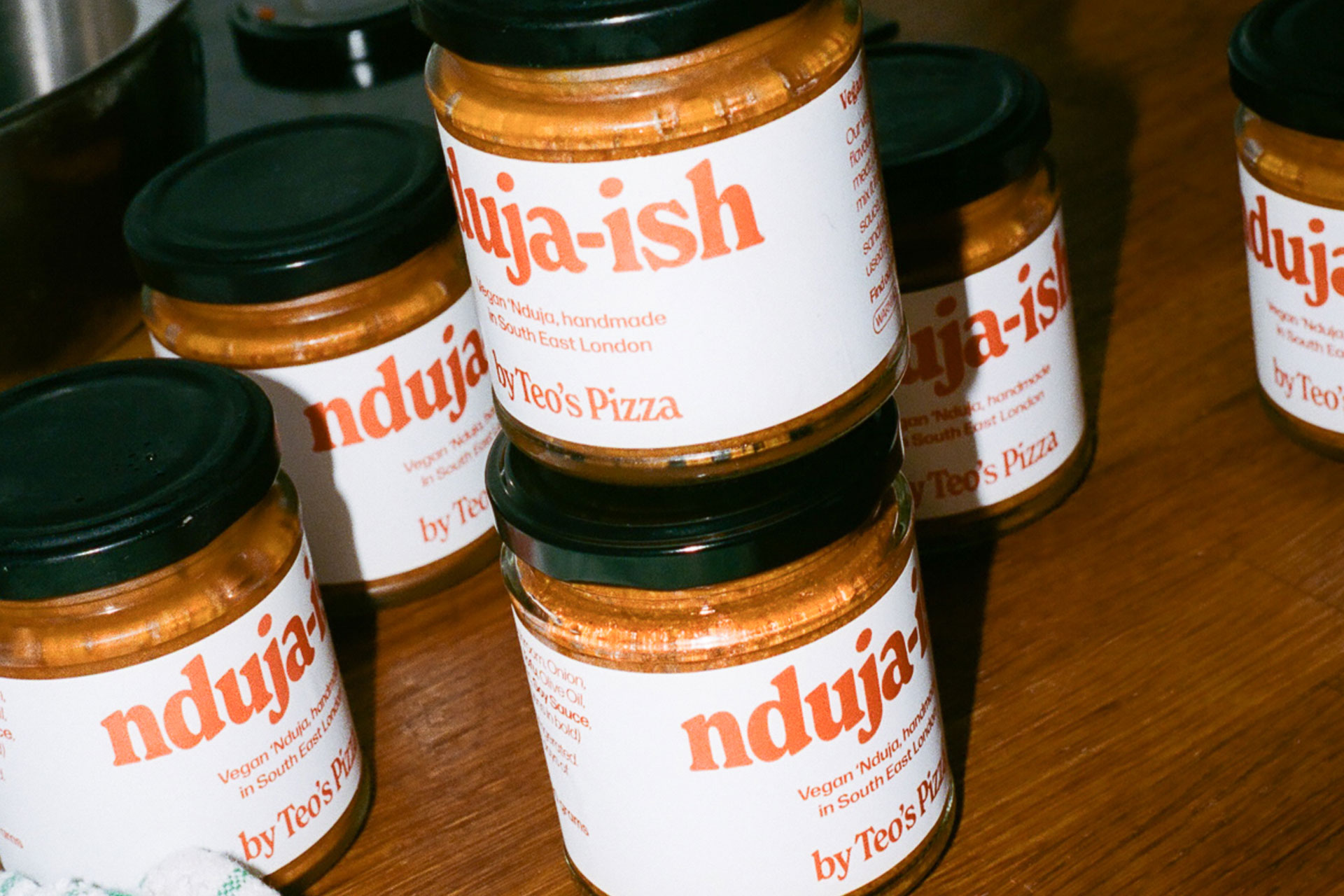 Sustainable Food: How To Turn Food Into A Side Hustle
---
The new DELLI app now allows anyone to enrol as a maker
Ever wanted to turn your obsession with food into a side hustle which helps the planet? We ask the DELLI makers how they turned a passion into a profession. 
DELLI, the new app created this year by Depop founder Simon Beckerman, is our latest obsession. From vegan ackee to artisanal ice cream, home-brewed kombucha to freshly fermented kimchi, the marketplace celebrates the London food scene in all of its diversity and mouth-watering choice.
Today, the app got a little bit bigger – the platform has now opened itself to all 'makers'. So what does this mean? If you've got some chops in the kitchen, you're now welcome to sell your bakes and bites on the marketplace, provided you comply with certain health and safety guidance).
Their goal is to grow a community of independent makers, and encourage sustainable, small-batch food practices. For some, they hope it will be a great side hustle; for others, it might be the first steps in a full-time business.
We asked two DELLI makers about their foodie side hustle.
DELLI Makers On How To Turn Food Into A Side Hustle
Chatting to Ruben's Reubens (@RubenzReubenz)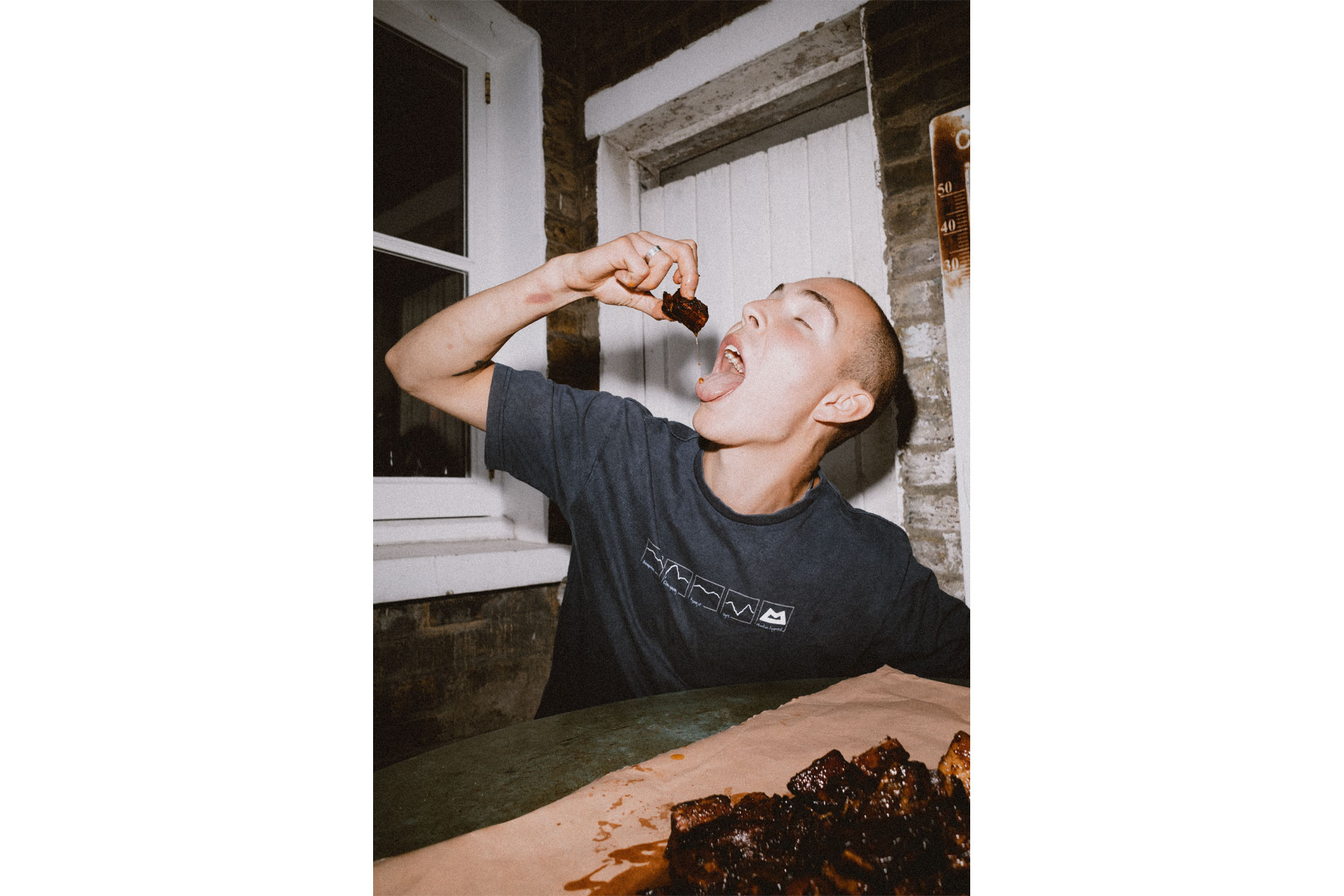 When did your obsession with food begin?
When I finished school in 2019, I had no idea what I wanted to do. I was working in Brixton Market at the time, and when I saw a poster on the wall offering a chance to win a spot in the market, I felt this might be my calling! I grew up in a household that enjoyed food, so it has always been a part of my life. I dived head first at this crazy opportunity, pitching a concept based around Reuben sandwiches. This was mainly because I thought "Ruben's Reubens" was a catchy name, but also because I have Polish-Jewish roots, so I've always been into cured fish and smoked meat.
Out of the blue, a few months after I applied for the competition, I heard back from the organisers. The judges loved my idea and wanted me to come in and make them a sandwich. It became my quest to make the best salt beef in London – I spent hours and hours reading recipes, watching youtube videos and sending emails to chefs for advice. I was absolutely captivated by the world of delicatessens and smokehouses. I suppose this was really when my 'obsession' with food began.
How did you transform your passion for food into a serious hustle?
Lockdown was a bit of a blessing in disguise for me. My whole 'bricks and mortar' plan for the business was instantly flushed down the toilet. I had to adapt to people being stuck inside their homes, meaning I had to bring the food to them! As a lucky coincidence, my uncle had just given me his old cargo bike. I began smoking meat and fish in my garden, selling it on Instagram and delivering it to locals via that bike. Slowly my following grew and what started as a hobby soon turned into a proper hustle!
Ruben's DELLI drops include: Christmas smoked salmon – cured for an astonishing 48 hours (and then smoked for another 16). Mouth-watering.
Hearing from Teo's Pizzas (@teos.pizza)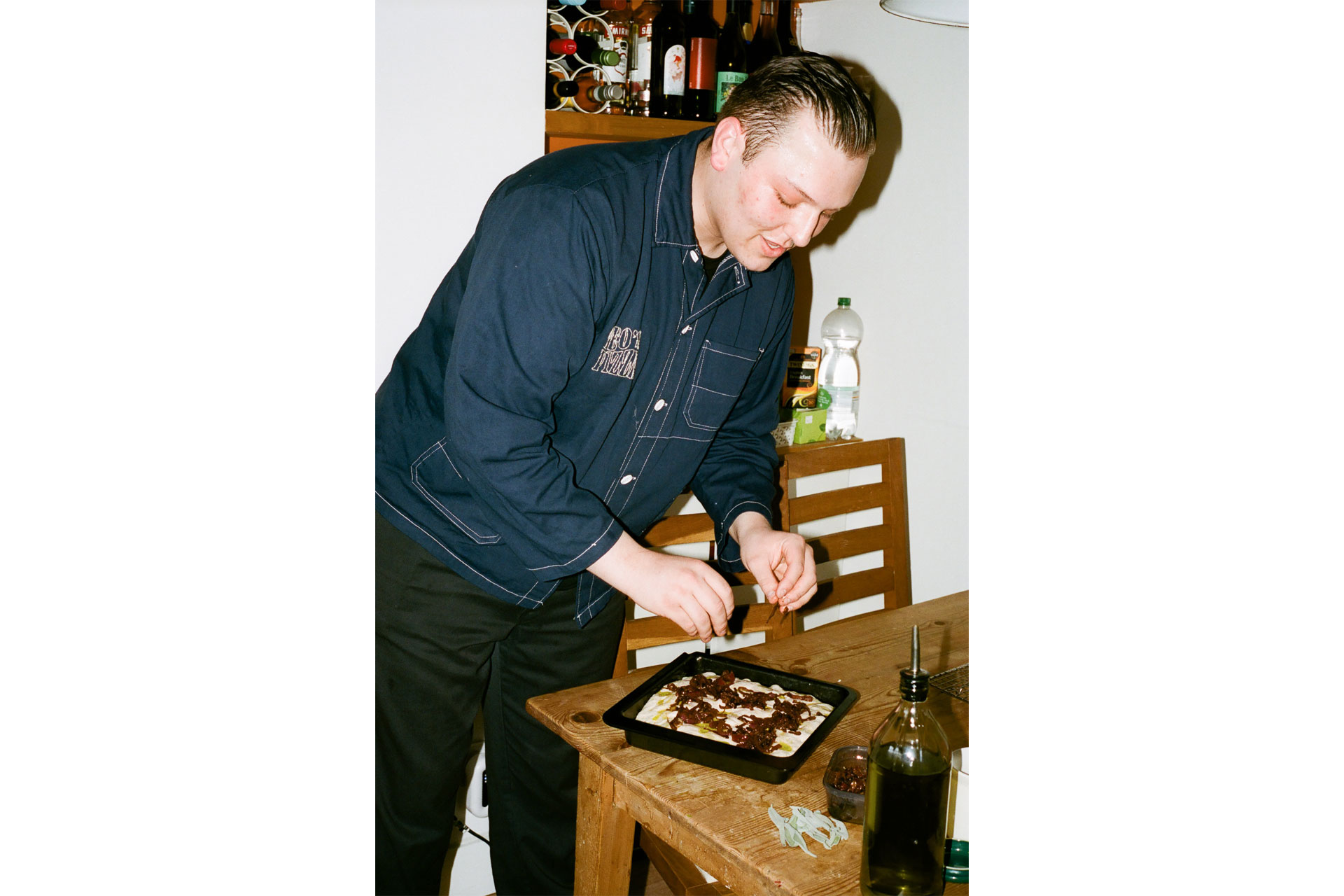 When did your obsession with food begin?
I really don't think I can pinpoint a specific moment in my life when food became an obsession, it always has been in one way or another. I'm lucky to have grown up with parents who cooked a lot and surrounded by delicious food so it's been a passion of mine for as long as I can remember. Same with my love of pizza. I remember being 10 or 11 when I decided I was destined to open a pizzeria in New York's Little Italy, going as far as drafting a menu for it. Even if I never planned on working in food professionally, it's always been something I loved.
What are you tips for foodies who might be inspired? 
The most important tip I have is not to wait for the perfect moment, or until you think you've perfected whatever food you want to make. Starting Teo's Pizza was super stressful (and still is), but I've grown so much and my pizza has gotten infinitely better over the past year of pop-ups. Things will go wrong, but you'll learn from them: to this day I still feel slightly embarrassed and sorry for the people who had my pizza at the first two or three pop-ups, but I wouldn't be where I am without those experiences.
Aside from that, I'd say stay true to you and your vision for your business. I always intended on keeping Teo's Pizza a small business, rooted within my local community in South East London. It's sometimes meant turning down some opportunities to do bigger events and make more money, but I wasn't particularly inspired by those opportunities in the first place. Especially if you're building a side business which isn't your main career, avoid bowing to the pressure of always doing more and maximising everything (unless you want that of course).
Teo's DELLI drops include: Nduja-ish – vegan 'nduja handmade in South East London. Packs a punch.
DISCOVER MORE:
Best Sustainable Food Delivery Services / How Bristol is Leading the Way in Sustainable Food