You might have heard of food and wine pairing, but what about food and genes?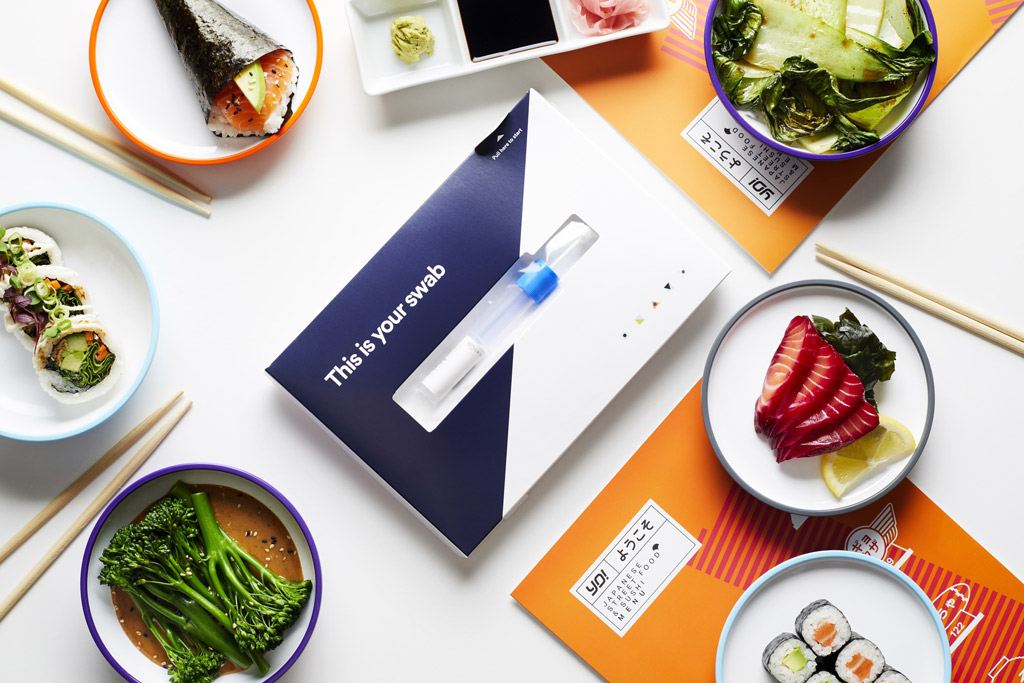 Japanese high street favourite YO! Sushi has launched the UK's first nationwide DNA-based dining service, which provides customers with a personalised plate plan based on their genetic make-up.
Here's how it works: customers will be given a home testing kit from DNAFit, resulting in a gene analysis advising which foods they should be eating more and less of, taking into consideration factors like lactose intolerance. This will include a recommendation on which of the 100+ dishes to pick at YO! Sushi, from salmon sashimi to vegetable yakisoba. Whether you need a higher oily fish intake, more omega 3 or a gluten-free option, there's something for everyone. Clever, right?
CEO of DNAFit Avi Lasarow comments: "There is no such thing as a one size fits all approach to diet and nutrition, and it is excellent to see YO! embrace the potential of a DNA-guided menu. We know that personalisation is becoming increasingly important to so many decisions we make each day as consumers, and YO! Dinner, YO! Way will get diners one step closer to living their best possible life."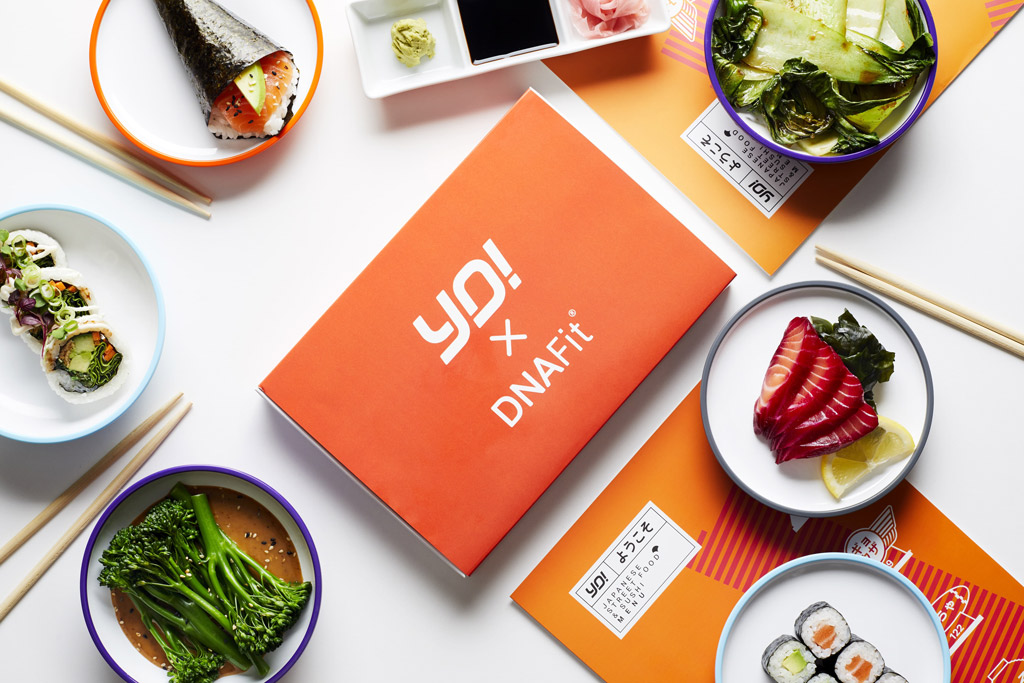 According to a new report on food trends by YO! Sushi and The Future Laboratory, we'll be seeing more and more of this sort of thing in the future. Bespoke nutrition is on the up, and there's a growing interest in how genetic make-up affects dietary needs. The Say YO! To The Future report predicts the emergence of a new food tribe: 'Personalists,' who believe all food, nutrition and dietary choices should be unique to each individual.
As Luisa Fernandez, Marketing Directorat YO!, says: "DNA dining is just the start of food personalisation and we're very excited to bring it to the mainstream with DNAFit's award-winning technology."
Want to get involved? Register your interest on yosushi.com by 18 February for the chance to win a free DNA testing kit and personalised plate plan.
READ MORE: Food & Drink Pop-Ups in London / London's Best Food Markets
---