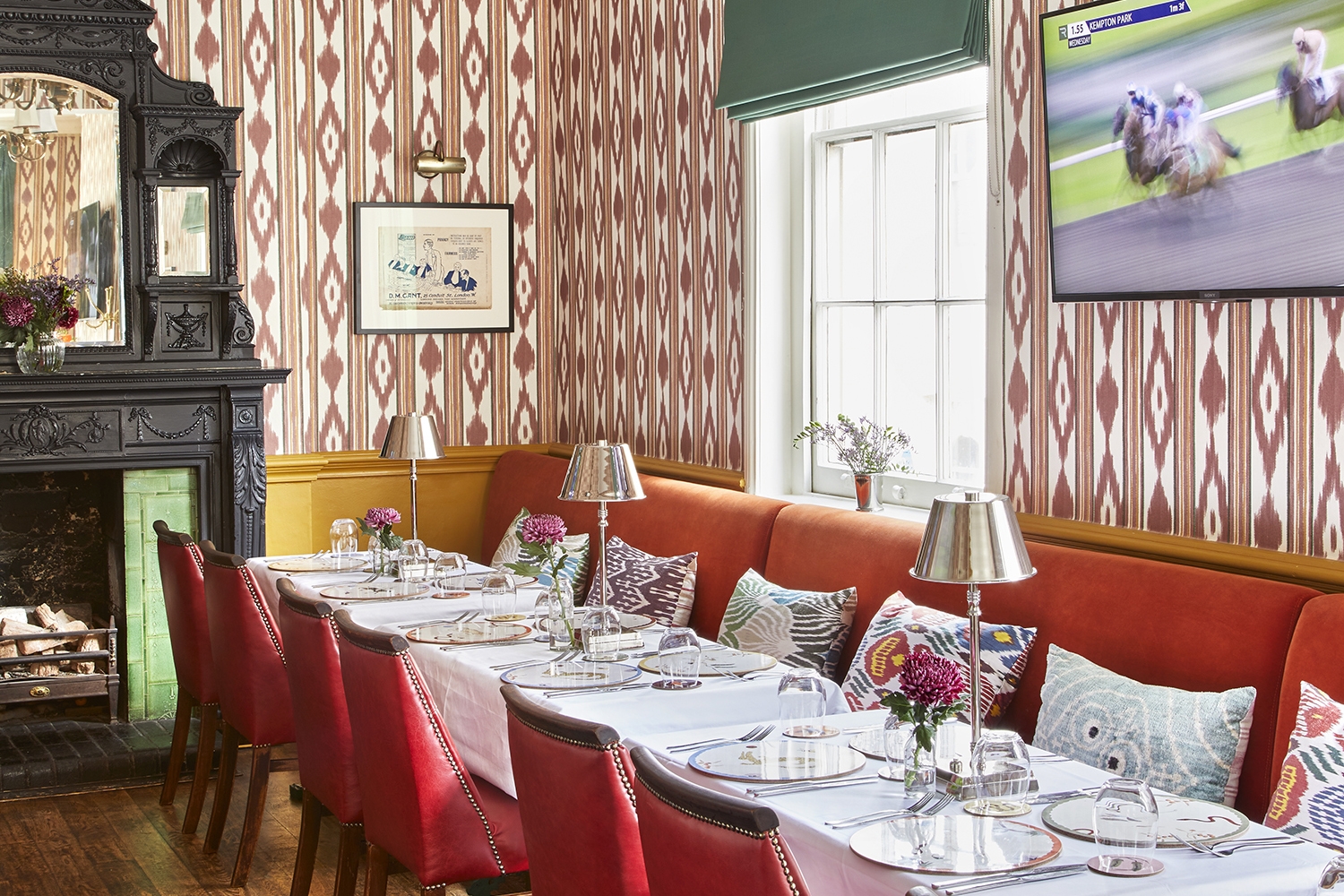 Restaurant Review: Fitzdares, Davies Street
---
Get the Royal (Ascot) treatment at this racy Mayfair newcomer
Sofia Tindall reviews Fitzdares, the new private members' club in Mayfair created exclusively with sports enthusiasts in mind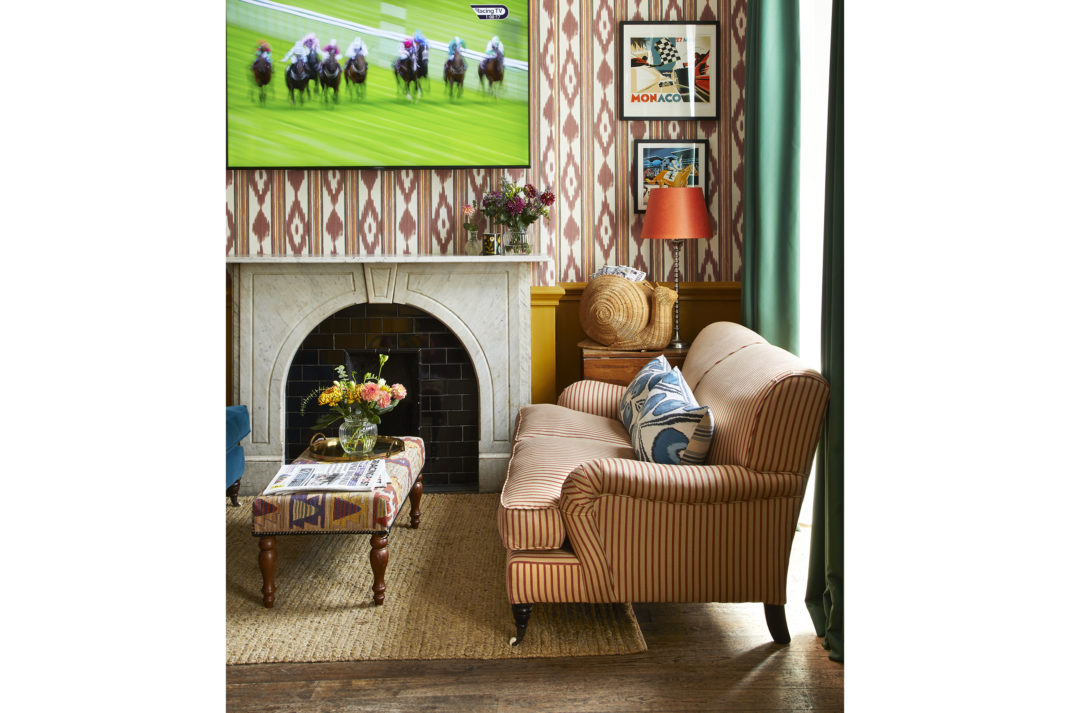 If you're going to do a long lunch properly, The Fitzdares Club is the place: nestling between the smart stuccoed townhouses on Davies Street in Mayfair, this private members' club is the first hospitality venture of Fitzdares premium betting agents, conceived with sports enthusiasts in mind and a special focus on racing. Just prior to lockdown 2.0, I had the chance to peek behind its doors and see what comes with the £600-a-year membership.
The honed skills of head chef Stephane Huc-Hepher and a wine cellar curated by former Sketch bar director Dominic Jacobs were always going to be a match made in heaven, but interiors by Rosanna Bossom are a surprising treat, too. Sidling up striped stairs next to the Running Horse (which Fitzdares acquired its premises from), guests arrive to a brightly-coloured set of four rooms suffused with relaxed Twenties charisma and nods to the racing tradition woven throughout – from bold, racer green stripes to retro sporting prints. Well-heeled guests lounge in brightly striped chairs watching the action at Ascot and Goodwood on the many 4K HD screens, or else toast their winnings at the mustard-seed yellow mirrored bar.
The latter deserves a special mention; for it's here that the Fitzdares signature Horse's Neck martini was born – a racing twist on the classic that involves ginger wine and grapefruit Negroni, and goes down all too easily.
The Best London Members' Club Interiors
If all the racing chat leaves you feeling hungry as a horse, you won't be disappointed – the food is sublime; the best parts of French, modern British and twists on traditional classics interwoven in culinary capers like lobster croissants, Bresse chicken and truffle dippers. First up from the main menu are tender wild mushrooms oozing with butter and topped off with a poached egg, the broken yellow yolk of which descends through the layers of the dish to create a decadent, richly-flavoured sort of jus, and an al dente duck confit ravioli with meaty, earthy porcini mushrooms in a duck and fig jus. Next up is a goat's cheese salad, studded with sugary pickled walnuts and beetroot (for me), and a resplendent pan seared rump of lamb with salsa verde and crisp potato brittle for my guest – both are perfectly calculated to bring on a blissful food-induced stupor for the remainder of the afternoon.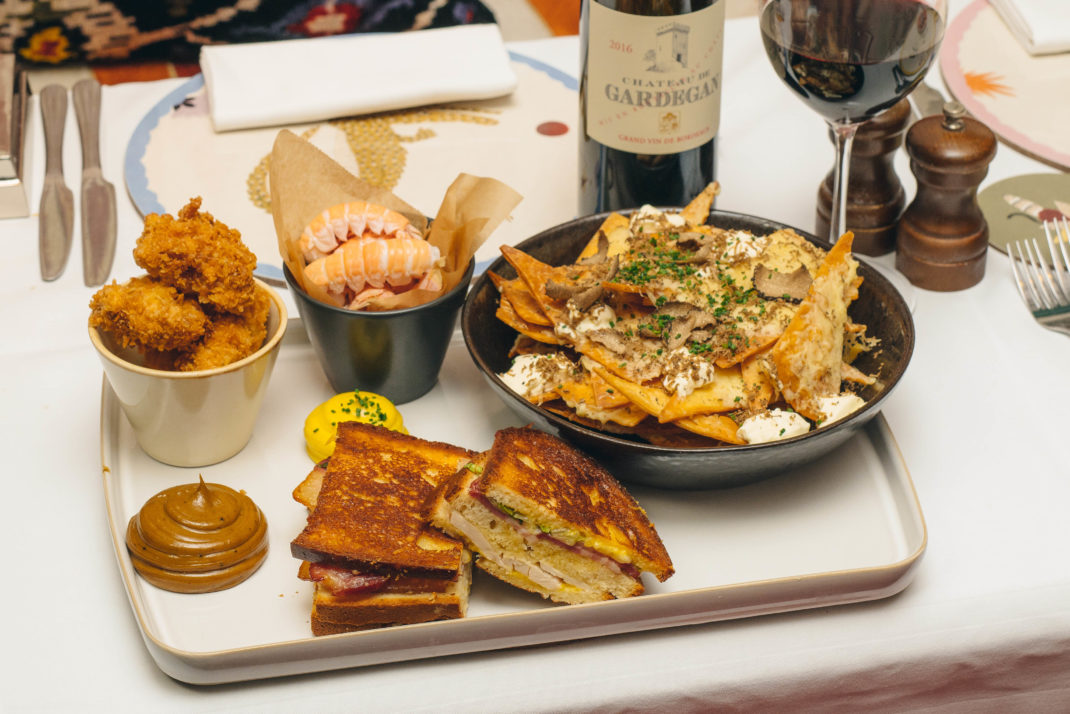 If you can manage it, dessert is worth pushing to the final furlong for – the tarte tatin is especially rewarding; a confection of sweet, sumptuously caramelised braeburn slices on a hard circlet of buttery pastry, served with a dash of creme fraiche to cut through. Not quite up to it? Venture upstairs instead, where you'll find three smaller private retiring rooms, well-equipped with backgammon boards and custom made chess sets. One is dedicated entirely to poker – though with a playing limit of £5, luckily you won't find yourself in any danger after one too many digestifs.
While lockdown may have put the kibosh on the Fitzdares doors reopening for a couple of weeks, the good news is you can still enjoy a slice of Fitzdares hospitality delivered to your doorstep. Its new luxury food packages come with a beef wellington with all the trimmings and sweet pear and frangipane tart, plus the choice of a poker set or backgammon board to add some excitement to your evening and a bottle of club Claret. It's more than enough to keep you entertained at home for the time being, but as soon as London – and Fitzdares – reopens for business, we'll be seeing you there ringside.
READ MORE 
Restaurant Review: Gymkhana / Best London Restaurants Offering Delivery / London's Best Private Members Clubs