Gizzi Erskine urges us all to slow down, says Clementina Jackson…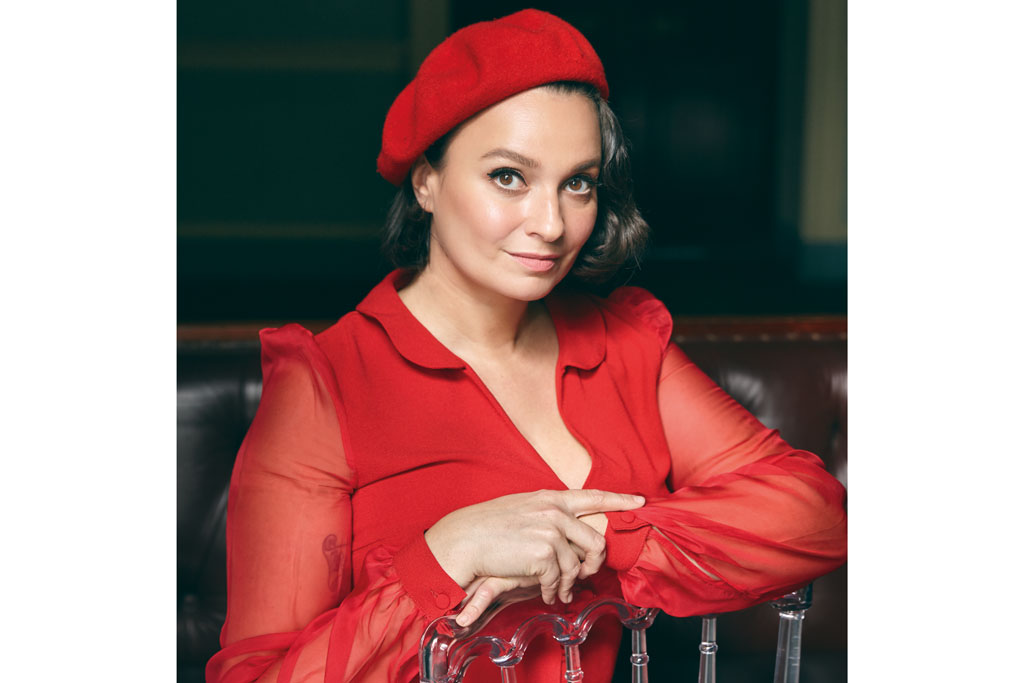 Slow Down, Warm Up
As temperatures go down and thermostats go up, there's no better time than the festive season to embrace a slower pace of life, and Gizzi Erskine is here to help. Her latest cookbook, Slow, is all about food that's worth taking time over and it's clearly struck a nerve, bagging the number one bestseller spot before even hitting the shelves. It's not hard to imagine why. With today's 24-hour lifestyle, we're practically begging for an excuse to step back and slow down. 'I am often up at six and in bed at two,' admits Gizzi, 'but I was getting sick of being asked for easy recipes. I am a technical cook, so I decided to rebel against it. I wanted to show people the pleasure of spending time finding your ingredients, understanding what the process of getting food to your plate means and enjoying the technique because then you can really appreciate the end result.'
The Best Adult Advent Calenders 2018
And that end result is worth waiting for. Take the recipe for aligot, for example, 'a mix between mashed potato and fondue. You whip in a lot of cheese and mash and it's fabulous. I have it with good quality sausages – or just more cheese,' she giggles. Because aside from being a highly skilled chef, Gizzi is above all a total, downright foodie. 'I just love delicious food. It's not about being snobby, it's about the pleasure of what you're eating,'  she says.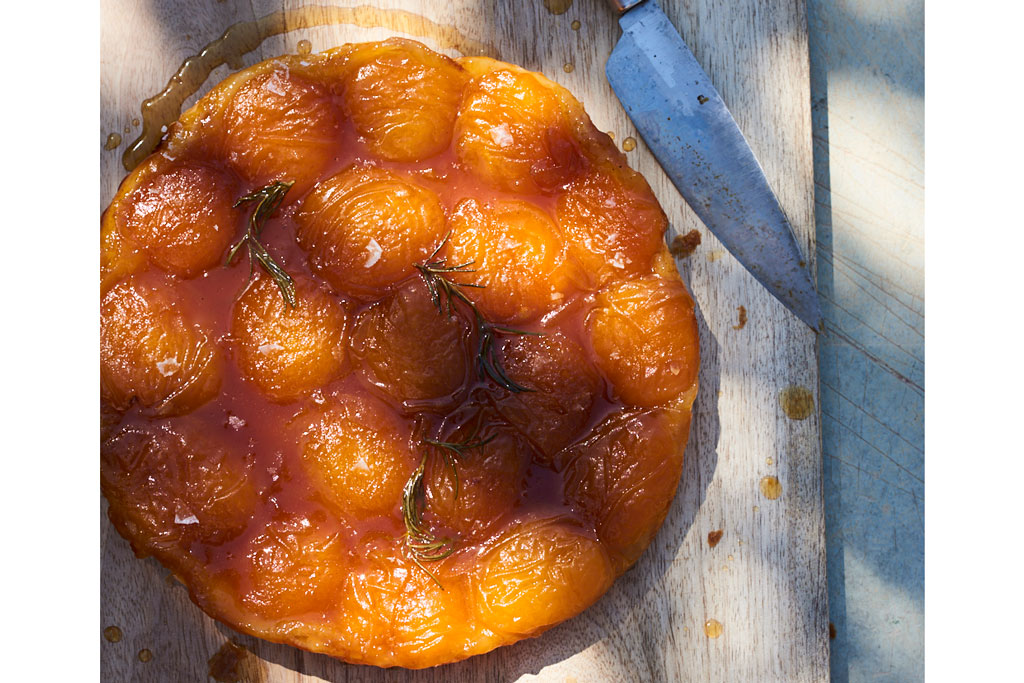 It's there for all to see on her Instagram feed, which is flooded with pictures of proper meals i.e. not only the clean, green dishes we've come to expect) from home, restaurants and her travels. Gizzi has always admitted to being more 'healthy appetite' than 'healthy eating', a refreshing attitude amid the unrealistic standards of Instagram – nor is it just a popularity ploy, but an outlook she adopted from the beginning. 'I am against eating skinny. My way was always about humour and the fact that you can eat well and still be conscious of what you eat and have a balanced diet,' she says of Eat Yourself Skinny, the series that shot her to fame.
Real Food for Real Foodies
Always tongue in cheek, it espoused the no-nonsense and no rabbit food approach,  emphasising the importance of quality ingredients and knowing what you're putting into your body. But as all fervent foodies know, issues of weight are never far from mind. Gizzi recently hit the headlines following an Instagram post where she lamented feeling 'gross' after gaining three stone. She was supposed to attend the GQ awards but 'felt like shit' rather than 'the beautiful, confident woman I wanted to be (that you need to be on a red carpet).' 'I'm all about body positivity,' she wrote, 'but the truth is I just don't feel myself. I feel so conflicted because I want to be one of those women that empowers other women, but I also was consumed with a monumental amount of self-loathing.'
The post launched her into the centre of a debate, with thousands of comments recalling similar sentiments and offering words of encouragement, while others accused her of fat shaming (at a size 14, Gizzi is still below the UK dress size average). But Gizzi was surprised at the overwhelmingly supportive response she received across social media. Her honesty in admitting that it's ok not to feel body positive – or in the truthful parlance, to feel fat – all the time, and that if you put on an unhealthy amount of weight, it's also fine to want to get fitter rather than be in denial, chimed with many women. 'I have put on weight, but I have two full-time jobs. Before, I was a writer with a pop-up restaurant and now I am a businesswoman with two permanent restaurants, writing books all year. Life has changed and it's hard to have any type of routine.'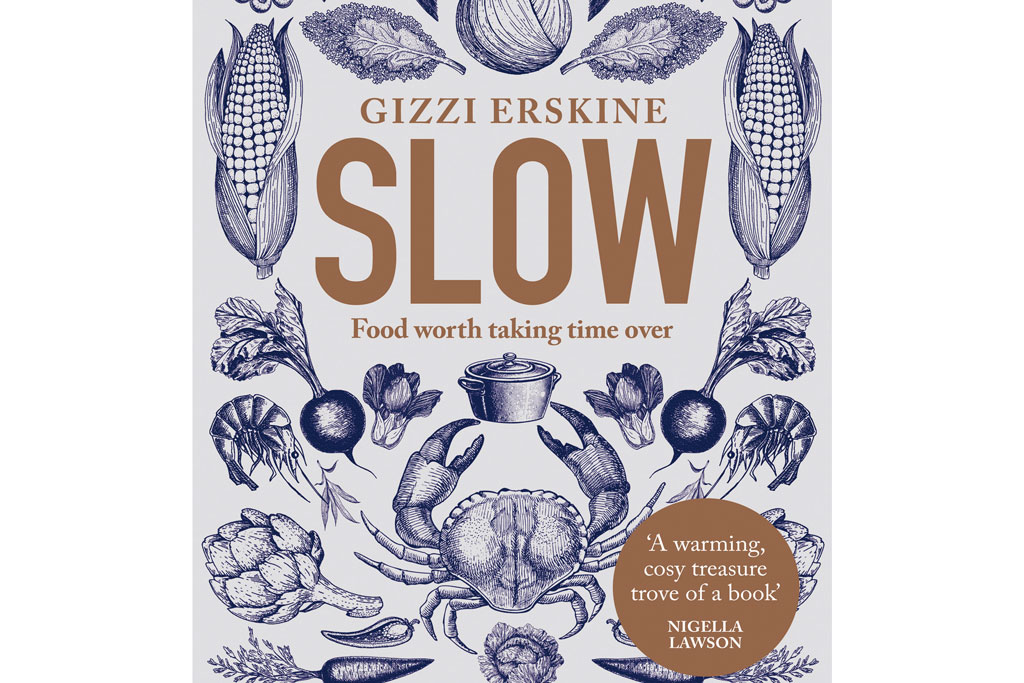 Quality & Quantity
In an era that values convenience over quality, it's also hard to find the time to fit the slow food approach into our everyday lives, and Gizzi is not under any illusions that spending three hours a night cooking is viable for most people. She certainly doesn't always practice what she preaches. 'On a normal night after work I would probably have a really good tomato salad or a plate of cheese with wine, but over the last few years it has made me want to cook properly on my days off in a different way.' She does advise putting aside the odd weekday evening or weekend afternoon to cook the perfect ragù or stew, pouring love and care into it – believing both mind and body will reap the benefits.
The Best Food & Drink Pop-Ups in London
Try it Yourself
Christmas is a great time to start. Endless excuses for entertaining mean plenty of opportunities to try those recipes you never had time for, to braise, bake, poach and roast without a constant eye on the timer, and to hone your skills in the kitchen – with accompanying slow jams playlist, of course. Gizzi's advice for keeping Christmas cooking as stress-free as possible? 'Cook low and slow and do lots of prep in advance, such as your bread and cranberry sauces, gravies, stuffings and pudding – or get your mum to do it.'
And when it comes to all the festive temptations around, 'just eat it – and start the new year with the best intentions.'. Now that's one resolution we can stick to. Slowly does it…
Try these two delectable recipes, taken from Gizzi's new cookbook, 'Slow':
Dirty Prawns, Spring Onions & Bacon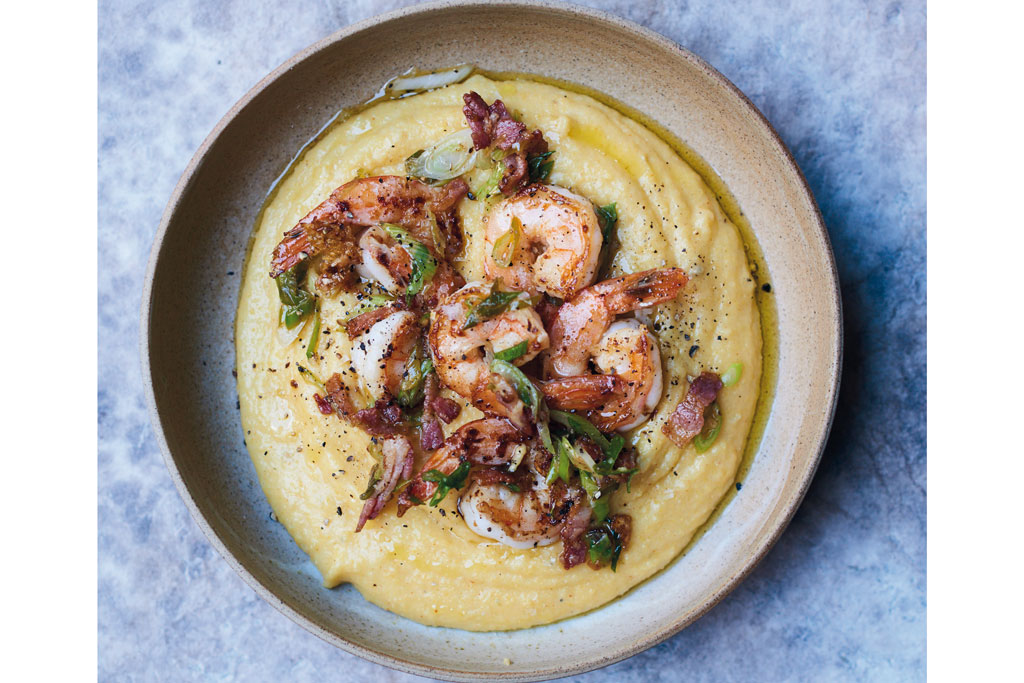 Serves 4
PREP TIME: 15 MINS
COOK TIME: 15 MINS
INGREDIENTS
16 raw king prawns, peeled with tails on, deveined and split down the middle to butterfly
1 tbsp olive oil
6 garlic cloves, crushed
100g smoked streaky bacon, cut into lardons
1 tbsp butter
4 spring onions, finely chopped
1/2 tsp sea salt
1/4 tsp white pepper
A good pinch of cayenne pepper
A squeeze of lemon juice
Place the prawns in a bowl with enough olive oil to coat them, add the crushed garlic and allow to marinate while you get everything else ready. This dish cooks fast so have everything prepped and organised before you start cooking. Heat a frying pan over a medium heat with a slick of oil. Add the bacon and fry until it is starting to crisp and the fat has rendered. Remove the bacon from the pan with a slotted spoon and set aside.
In the same pan, melt the butter in the remaining bacon fat. Turn up the heat to high and add the prawns. You want to cook these hard and fast. When they have begun to turn opaque, return the bacon to the pan along with the spring onions, salt, pepper and cayenne. Check for seasoning and give it a generous squeeze of lemon juice before serving alongside polenta or aligot.
Braised Chicken With Shallots, Orange Wine & Brandy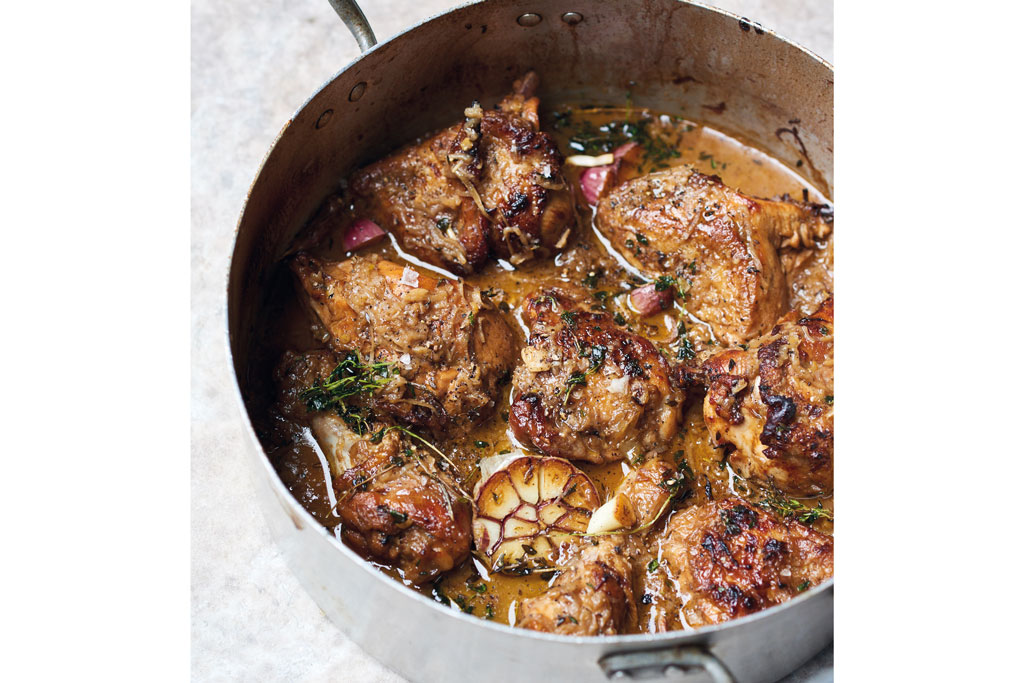 Serves 6
PREP TIME: 30 MINS
COOK TIME: 1 HOUR
INGREDIENTS
2 tbsp rapeseed oil or clarified butter
1 chicken, cut into 8 pieces
1 garlic bulb, halved
8 banana shallots, thinly sliced
1/2 tsp tomato purée
1 tbsp plain flour
50ml brandy
1 bottle medium-bodied French orange wine
500ml chicken stock
3 bay leaves
few sprigs of thyme
1 tsp sugar
1 tsp sherry vinegar
sea salt and ground black pepper
Preheat the oven to 180˚C/160˚C fan/gas mark 4. Heat a good lug of the oil or clarified butter in a large heavy-based, lidded casserole. Season the chicken pieces with the salt and pepper and brown them in two batches. Cook for four minutes on each side and set aside. Add some more oil to the pan, and place the garlic bulb halves face down for a few minutes until they begin to caramelise. Next, throw in the shallots and cook in the chicken juices for 30 minutes.
Scrape the bottom of the pan to remove all the delicious chicken residue. Add the tomato purée and flour and cook for a few minutes. Return the chicken pieces to the pan. Now you need to flambé! The easiest way to do this is to put half the brandy into a metal ladle, and the rest into the casserole.
Set the brandy in the ladle alight and pour it over the chicken. Allow the flame to die down. Next, pour in the wine and the stock, then add the bay leaves and thyme sprigs. Season well with salt and pepper. Put the lid on the casserole and place in the oven for one hour. Once the cooking time is up, remove from the oven and stir in the sugar and vinegar. This might sound a bit unusual, but trust me, it really elevates the flavours of the stew. Serve with mashed potatoes and greens.
Recipes are taken from SLOW: Food Worth Taking Time Over by Gizzi Erskine (HQ, £25)
The Best Roasts in London for Autumn
The Best Healthy Restaurants in London
The UK's First CBD Espresso Martini Has Launched
---