How The Food Industry is Helping With The Covid-19 Crisis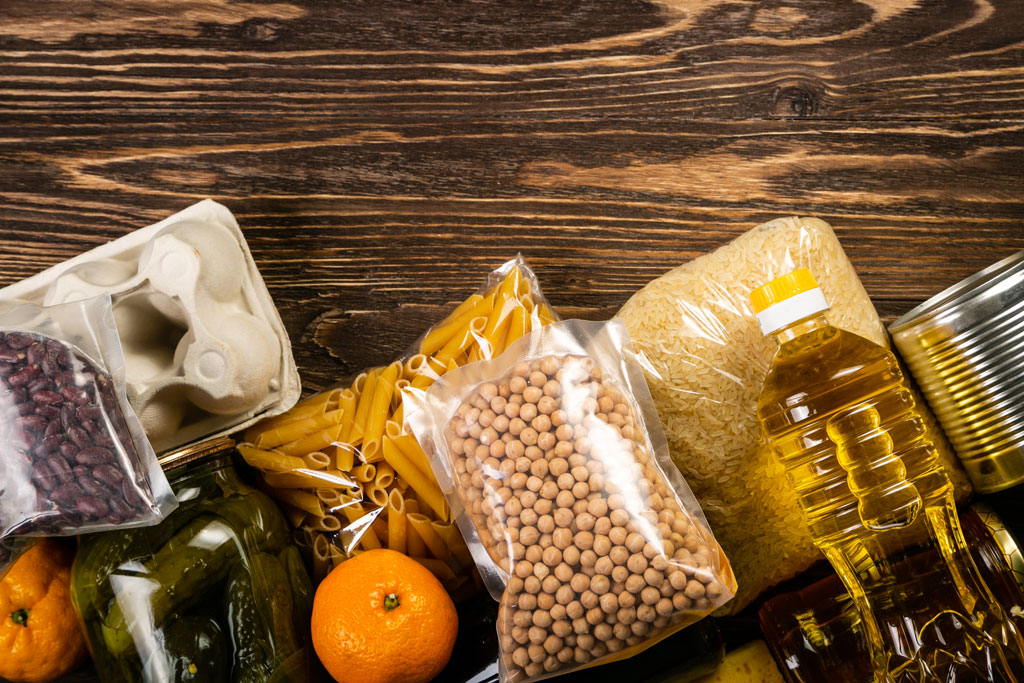 How The Food Industry is Helping With The Covid-19 Crisis
Charitable initiatives from chefs and restaurants across the UK
The coronavirus pandemic has turned the UK's food industry upside down. Supermarkets are seeing a momentous rise in demand, while restaurants and bars across the country are struggling to keep their businesses afloat. At the same time, NHS staff are struggling to access good food while working tirelessly to save lives.
But things are changing. Over the past few months we've seen numerous new initiatives launched by chefs, restaurants and charities, with the aim of helping provide meals to frontline workers and vulnerable people across the nation, while also supporting the hospitality industry. Read on for some of the most impressive.
Sign up to our newsletter for a daily dose of positivity
Today's Special
Fancy a Sunday roast cooked for you at home by Sally Abé? A bespoke cake made by Lily Vanilli? A private Zoom masterclass with Michel Roux Jr? All this and more is up for grabs via Today's Special, an online charity auction introduced to raise funds for Action Against Hunger and Hospitality Action. Taking place on 1 July and co-hosted by Andi Oliver and Oliver Peyton, the event will offer the public the chance to bid on a whole host of experiences from chefs and restaurants, including Angela Hartnett, Tom Kerridge, Franco Manca and Dishoom. Prospective bidders can buy a £5 ticket to the event here, which will give access to the Zoom livestream and allow them to place bids on as many auctions as they like using a virtual paddle.
The Supermarket of Dreams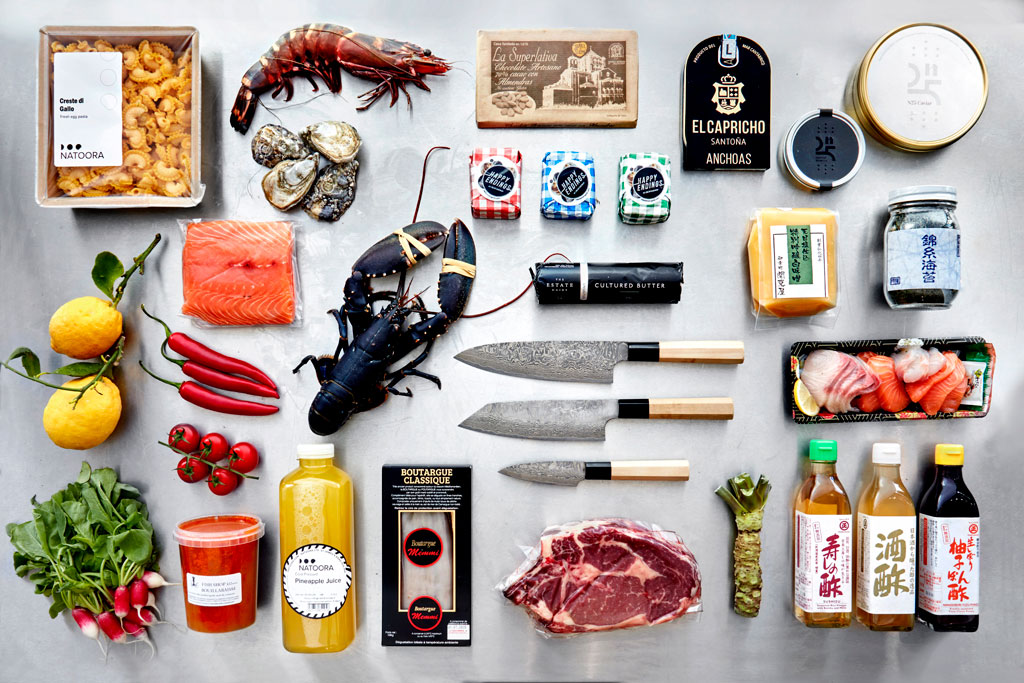 Amid many closures in the hospitality industry, Notting Hill Fish Shop has announced the launch of its second site, The Supermarket of Dreams. Founder Chris D'Sylva set out to create a new concept which brought together several of the country's best independent food and drink companies, including Ottolenghi, Skye Gyngell, Natoora and Neal's Yard Dairy. Located on Holland Park Avenue, the shop offers takeaway ready-made dishes prepared on the premises by a team of chefs from Michelin-starred restaurants, as well as raw juices, products from Skye Gyngell's SPRING, fresh flowers delivered by The Tuk Tuk Flower Studio, and much more. The shop is delivering all over London.
Pollen + Grace & The Doctor's Kitchen
Healthy food service Pollen + Grace has collaborated with Dr Rupy Aujla's brand The Doctor's Kitchen to raise awareness of the need for healthier food choices to fuel healthcare workers. To kick-start the campaign, they have co-created two plant-based meal boxes, with 100 per cent of proceeds going towards NHS charities and initiatives to tackle food insecurity across the UK. Order at pollenandgrace.com.
Open House London
After being furloughed, a huge number of kitchen staff from the Open House London team – the group behind The Lighterman and Percy & Founders – volunteered their time to prepare meals for NHS staff at local hospitals. The team are currently making 2,700 meals a week, which go directly to staff at Chelsea & Westminster, St Mary's, St Barts and Royal Free hospitals via Hospitality for Heroes.
#CointreauGratitude
Cointreau has launched a fundraising initiative to help support the UK drinks industry, kick-starting the campaign with a £30,000 donation to The Drinks Trust. Instagram users are invited to show their #CointreauGratitude by digitally passing a virtual orange onto friends they look forward to sharing a drink with soon and tagging their favourite bar. For each post, Cointreau will donate £1 to The Drinks Trust, as well as matching all voluntary donations made by users themselves to the JustGiving page. Cointreau says: 'We would like to encourage the community to reach out to their favourite bars and loved ones with this campaign, to help raise awareness and to support the drinks industry community due to the impacts COVID-19 is having on the industry. We decided to use an orange as our symbol of choice for this initiative, due to the orange being part of Cointreau's DNA as well as it being a representation of gratitude, which fit perfectly with our fundraising campaign, #CointreauGratitude.'
The Savoy x City Harvest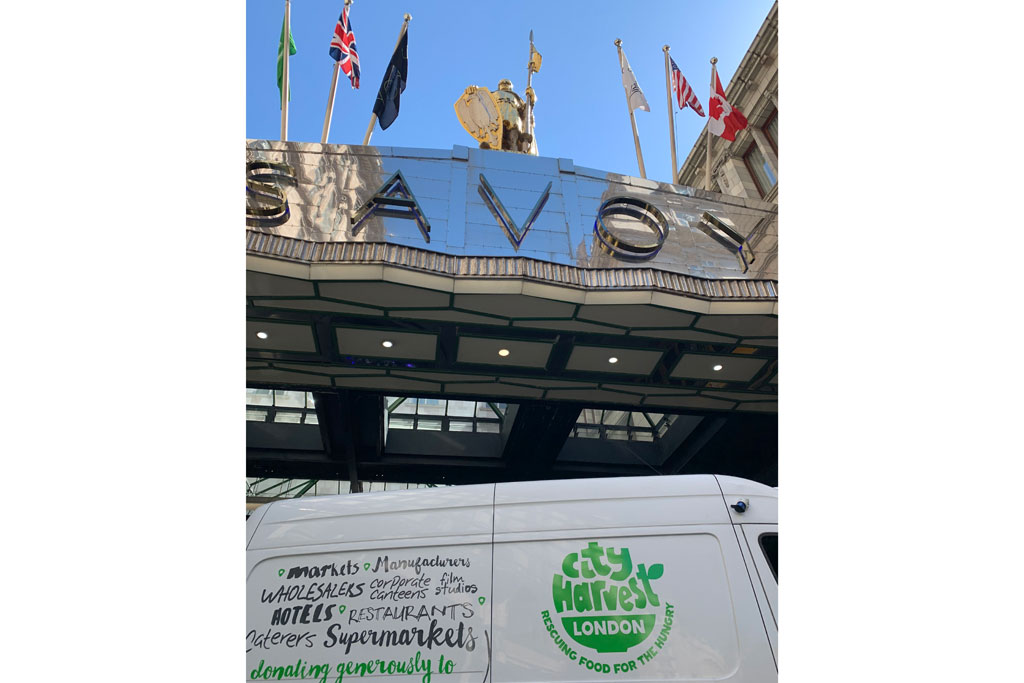 A three-man team from The Savoy has joined forces with charity City Harvest to provide hundreds of meals to vulnerable communities in London. Working from the The Savoy's historic kitchens and using ingredients donated by the hotel, the trio will be producing 400 meals a week for disadvantaged groups around London, including the homeless, the elderly and victims of domestic abuse.
Only A Pavement Away x Tom Aikens
Chef Tom Aikens has teamed up with Only A Pavement Away – a charity that supports the homeless, ex-offenders and vulnerable veterans into jobs within hospitality – to launch the #FiveMinuteFeast challenge. This involves speedily cooking a meal in five minutes, sharing a picture of your creation on social media, and donating £5 – then nominating five friends to take part. All proceeds will go towards the Homelessness Against Hospitality campaign, which provides immediate support to hospitality workers as well as long-term support to homeless people and ex-offenders.
#Flip2Feed
According to the Food Foundation, more than half a million children are missing out on the meals they desperately need due to Covid-19 – but new initiative #Flip2Feed aims to change this. A fundraising campaign launched by Rude Health and Chefs in Schools, #Flip2Feed has pledged to provide 80,000 meals to children who are missing out on free school meals. To get involved, all you have to do is flip a pancake and put it on social media, donate £5 to Chefs in Schools, and nominate five people to do the same. You can donate here.
Calum Franklin Launches NHS Pies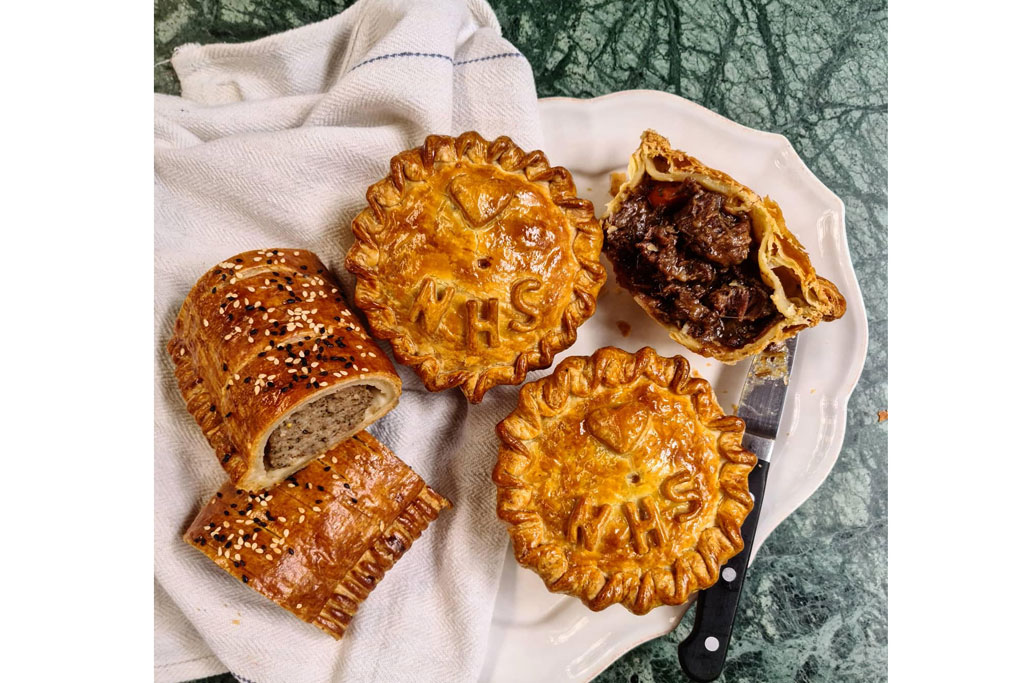 Chefs Calum Franklin and Nokx Majozi, both of Holborn Dining Room, Rosewood London, have launched a new range of savoury goods to raise funds for NHS staff at their local hospital. The range is being stocked at Drings Butchers in Greenwich, with products including sausage rolls, scotch eggs and the famous pies from the kitchens of Rosewood London. All proceeds will go towards Lewisham and Greenwich Hospital, forming part of Rosewood Raise, a relief initiative launched by Rosewood Hotel Group, which also involves donating hotel rooms and supplies for front line workers.
The New Fantastic Four
Four friends have come together to launch You Donate, We Deliver, a new initiative which offers meals to NHS workers across the capital. In a matter of weeks they've gone from four people cooking for a handful to feeding 1,200 staff a day, with a team of 50 delivery drivers and 10 chefs. So far they've raised over £40,000 to fund the service, but they're urgently seeking more donations to keep the service running – you can donate here.
'Thank you NHS' collection from COCO
Edinburgh-based artisan chocolatier COCO has released a new collection to raise funds for NHS charities. This is made up of three bars, each featuring artworks that pay homage to the amazing work carried out by NHS workers, donated by artists including Sir Billy Connolly. Each bar is priced at £8.50, with £5 to be donated to an NHS charity. cocochocolatier.com
Furloughed Foodies
Furloughed Foodies is a voluntary organisation set up less than a month ago to help feed NHS frontline staff in London. Made up of a collection of volunteers, the focus of the project is delivering healthy meals to fuel people through the crisis, with all food cooked in home kitchens and delivered to a designated contact in each location. After a successful few weeks, volunteers have decided to diversify their efforts and extend their services to both homeless shelters and food banks. furloughedfoodieslondon.co.uk
City Harvest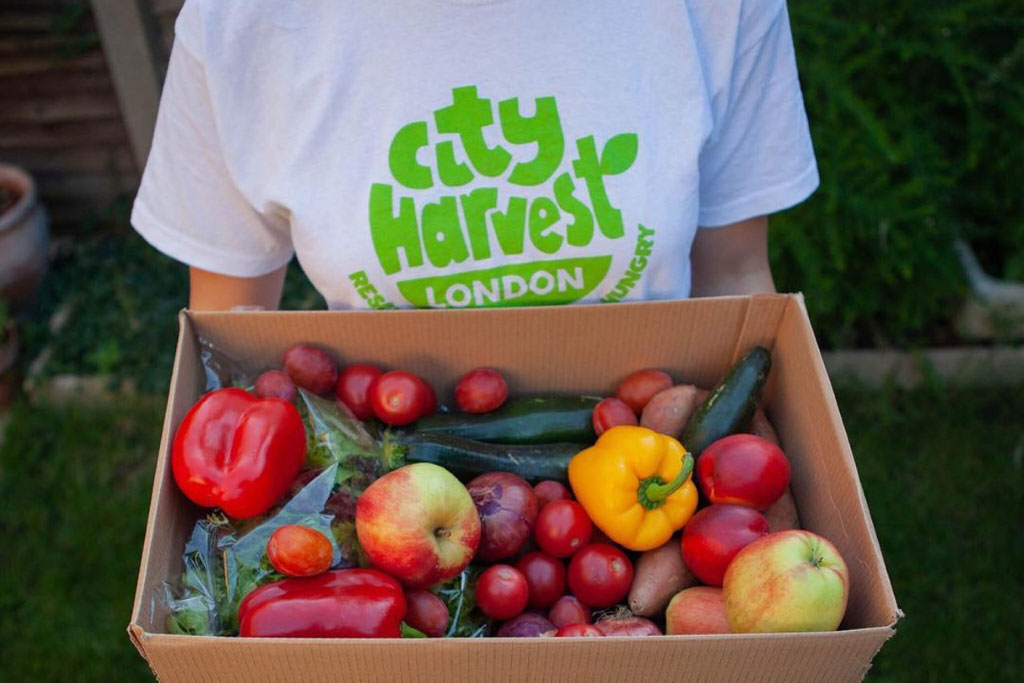 West London-based food redistribution charity City Harvest has rescued over 182 tonnes of food and delivered over 423,700 meals to vulnerable groups over the past few weeks. The charity has reported seeing a significant influx in food donations as a result of the coronavirus crisis, with many of London's restaurants donating surplus stock including Hawksmoor, Sushisamba, Bone Daddies and Nando's. But to keep their mission going, City Harvest needs ongoing help. They recently launched a GoFundMe campaign to raise essential funding, and anyone over 18 is welcome to apply to volunteer for the charity. cityharvest.org.uk
Hospitality Delivers
Hospitality Delivers is a new website designed to showcase all the hotels, restaurants, bars, chefs and charities who are making it their mission to give back. It features a roll call of those in the hospitality industry who are doing things to help, with links to fundraising efforts where necessary. The website also offers information on how to support the hospitality industry, such as buying vouchers and ordering takeaways. hospitalitydelivers.org
Food4Heroes
Food4Heroes is a national scheme introduced to ensure all NHS frontline staff have access to healthy, nutritious meals throughout the coronavirus crisis. It was prompted by a heart-rending online appeal from NHS worker Dawn Bilbrough, who was unable to buy food in her local supermarket after completing a 48-hour shift. Launched by Amanda Guest of Guest Dining and her brother John Brownhill, the initiative works by bringing together caterers and restaurants to cook daily meals for local NHS hospitals and trusts. foodforheroes.co.uk
Free meals by Simon Rogan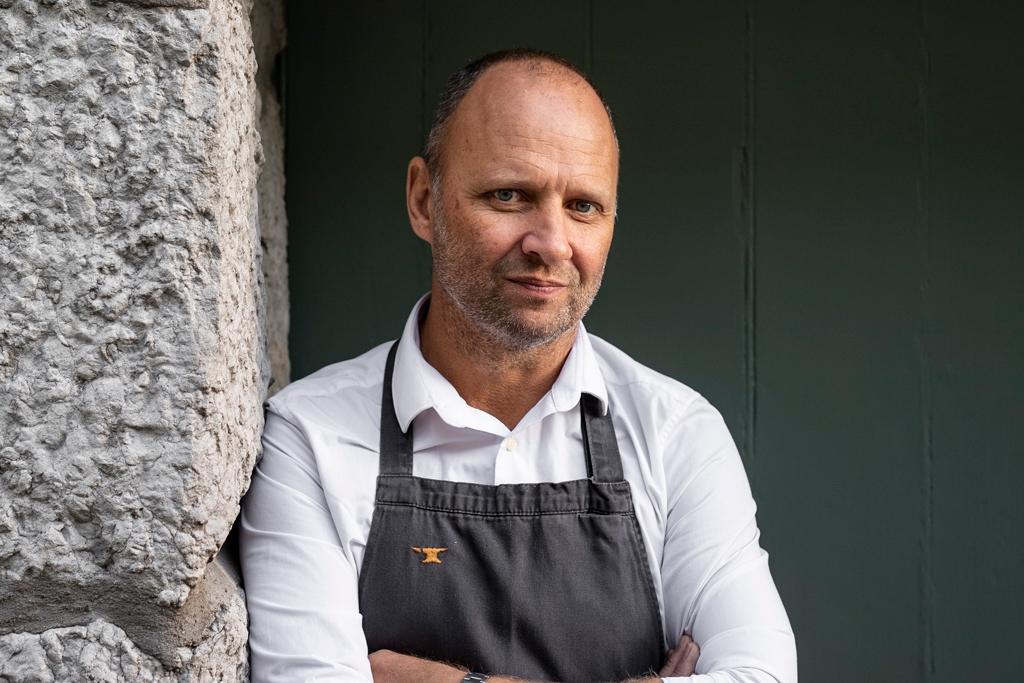 Acclaimed chef Simon Rogan and his team are cooking up nutritious take-home meals for the local Cartmel community, namely the elderly and the vulnerable. As with all of Simon's culinary creations, meals take advantage of the fresh ingredients at his Lake District farm – which are currently in surplus due to restaurant closures. Simon and the team are working with the local vicar at Cartmel Priory to identify individuals who are the most isolated or at risk, and will be delivering dishes free of charge. Other residents will pay as little as £5 a dish.
Pasta Evangelists' #RallyForRestaurants campaign
Nationwide pasta delivery service Pasta Evangelists has launched a campaign to support the restaurant industry, offering a new series of chef-inspired dishes in honour some of their favourite London eateries. For each #RallyForRestaurants dish sold, 20 per cent of profits will go towards the restaurant involved. Ben Tish, culinary director at The Stafford Collection, kicked off the series by sharing the recipe for Norma's signature pasta dish. Next up is a slow-cooked wild boar ragù and pappardelle dish from Brixton restaurant Maremma.
DeliverAid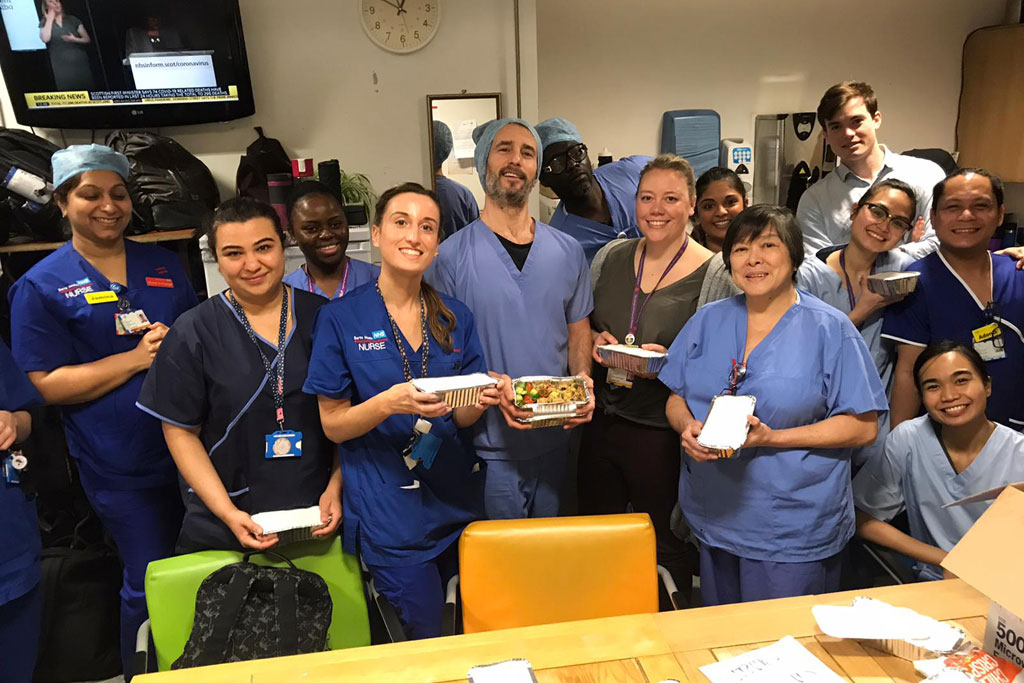 DeliverAid was the brainchild of doctor Jack Manley, who has seen first-hand the tireless efforts of colleagues across the NHS – and the difficulty in getting proper sustenance to keep bodies and morale healthy. He set up DeliverAid to ensure frontline staff have the fuel they need to do their jobs, while also making use of empty kitchens and surplus stock. You can donate to the cause here.
Meals from Marlow
Celebrity chef Tom Kerridge and a group of Marlow volunteers have launched a voluntary initiative to provide free meals for frontline workers. They hope to raise £175,000 to fund at least 43,750 meals – you can donate via their GoFundMe campaign.
Hospitality for Heroes
Not-for-profit initiative Hospitality for Heroes has been launched by the hospitality industry using independent chefs to create healthy restaurant-quality dishes for NHS frontline staff. The project was founded by OtherClub's Oli Coles and spearheaded by Social Pantry's Alex Head and Carousel's Ollie Templeton, and has already raised £10,000 through videos that have amassed 80,000 views. The recipes being created are being prepared at Social Pantry and Carousel and delivered by MealHub. hospitalityforheroes.com
Coffee for NHS workers and vulnerable groups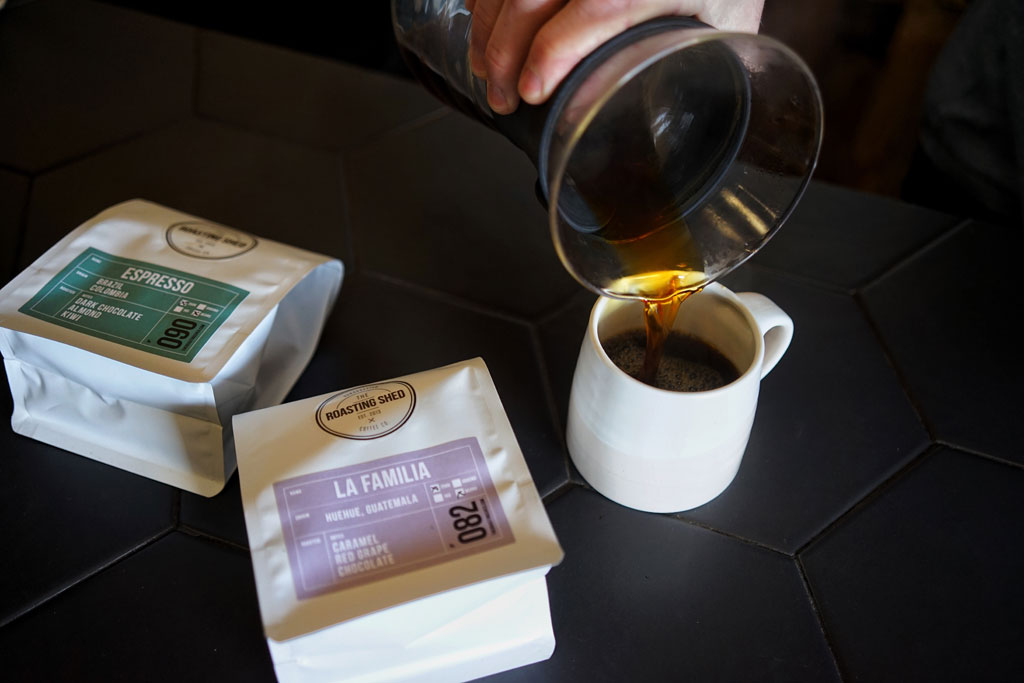 Pre-coronavirus The Roasting Shed operated on a wholesale basis, selling direct to restaurants. In light of the current situation they've launched a subscription service for consumers, offering weekly or fortnightly deliveries of artisan coffee – and for each purchase, they'll donate a free bag of coffee to an NHS worker or vulnerable person. theroastingshed.com
LEON's campaign to feed the NHS
Saving the nation is hungry work, and there seems to be no shortage of people willing to do their bit to help. In a campaign launched by Damian Lewis, Helen Mccrory and Matt Lucus in partnership with LEON, over £1 million pounds has been raised to get hot meals to NHS staff. Alongside LEON, Wasabi, Tortilla, Peach Pubs, Rosa Thai, Hop, Pizza Pilgrims, Franco Manca, Farmer J, Tossed, Haché, Abokado, Dishoom and Nusa Kitchen have all signed up to help. You can donate at justgiving.com.
NHS Staff To Receive Afternoon Tea from The Lanesborough
This St George's Day (23 April), The Lanesborough will treat NHS staff at St George's Hospital their limited edition Peggy Porschen Afternoon Tea. This includes a selection of finger sandwiches, scones with strawberry jam, and sweet treats from renowned bakery Peggy Porschen. The Lanesborough is also supporting the St George's Coronavirus Appeal, which you can get involved with at justgiving.com.
Food Bank Charities To Support Now / The Coronavirus Crisis: How To Help