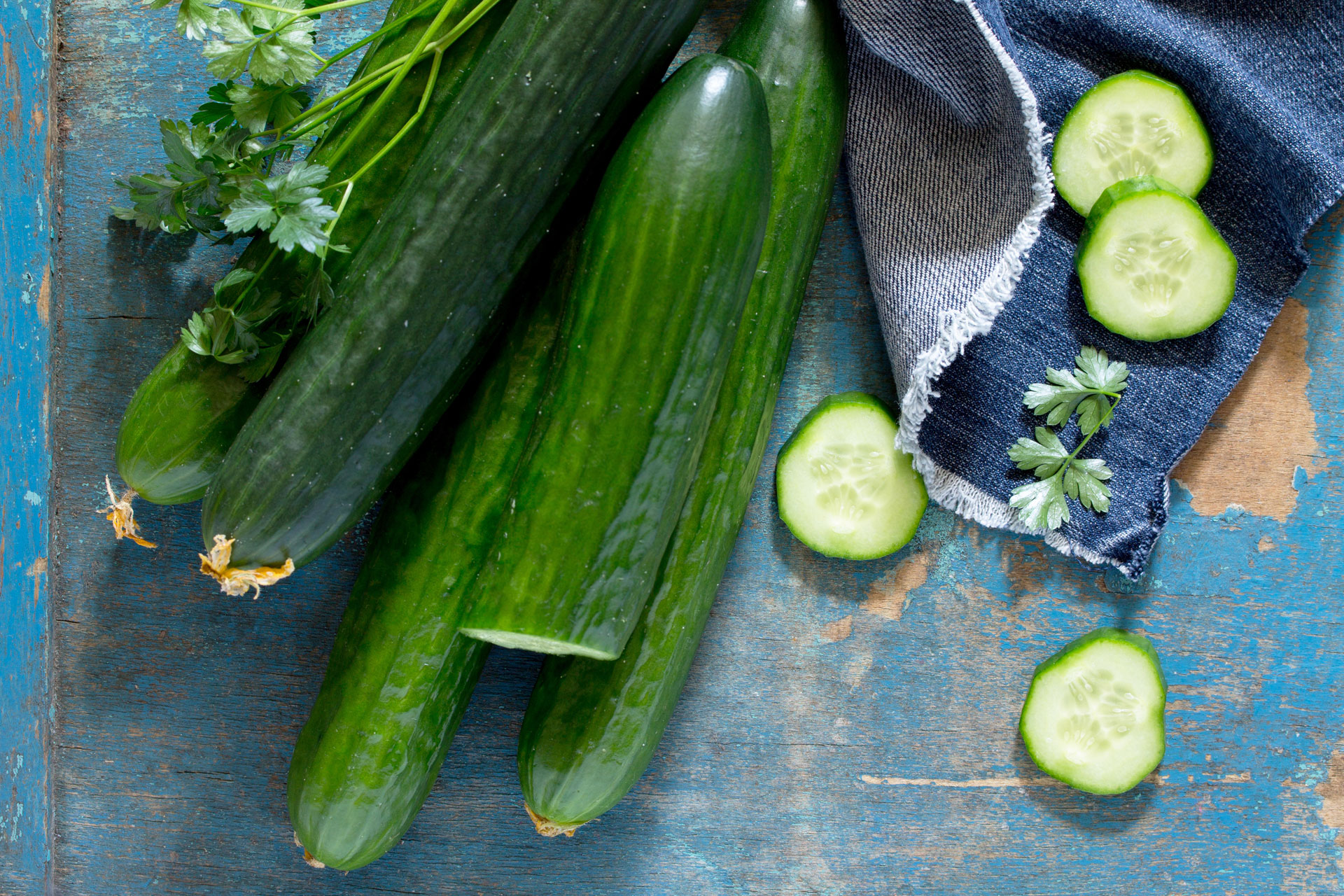 Fruit of the Week: Cucumber
---
Cucumber isn't just for salads, says Bettina
Each week plant-based cook Bettina Campolucci Bordi, founder of Bettina's Kitchen, gives us the lowdown on a particular seasonal vegetable or ingredient, offering cooking tips and a recipe. This week it's cucumber.
We all know the tomato is actually fruit – but did you know its classic culinary combination partner, the cucumber, is too? Originally from India and loosely related to the squash family, the cucumber has quite the sordid (and long) history, hidden behind its green exterior.
First discovered as a food source over 3,000 years ago, the cucumber has relatives from the humble squash to the more aggressively spiked cacti. And with nearly 1,000 known variants of cucumbers grown across the world, this is one ingredient that sure likes to sow and surprise. The differences between the fruits, however, are more for the grower rather than the consumer. The only differences that are really seen will be varying levels of bitter green in the skin, the fresh cleanliness on the palate and the crispness on the teeth.
Cucumber's relatively mellow sweet flavour – which comes from its high-water content – makes for a rather refreshing bite. The fruit lends itself to lighter dishes and is often served as a palate cleanser or as an invigoratingly crisp garnish on dishes or with a classic G&T.
But don't be afraid to get a little feisty: the cucumbers can handle it. They weren't labelled cool for nothing. A punch of pickle, a sour slap of sour cream and the peppery twang of parsley all work on the flavour scale as much as the softer ingredients: cream or goat's cheese, dill and avocado. And don't neglect its fruity comrades either – tomato, strawberry, melon and rhubarb all work just as well as the savoury veggies that the cucumber has been picked and saddled on the supermarket shelves with.
You can enjoy cucumber raw, pickled or cooked. Shave into salads, blend and juice into stocks and soups, ferment and pickle or bake and fry (just remove most of the innards and reduce moisture with a good heaping of salt beforehand to really intensify the flavour).
Keep cucumbers whole as much as possible – once cut and exposed they begin to dry out. Wrap smaller cucumbers in individual cloths and store in a brown bag. Keep them on the middle or top shelf, closer to the front than the back and separated from any other fruits or veggies – cucumbers prefer a warmer climate.
I make this quick pickled cucumber on a bi-weekly basis. It's sweet, slightly sour and cuts through really well with any heavier meal like curries or evenas a barbeque side.
Recipe: Nan's Sweet & Sour Cucumber Pickle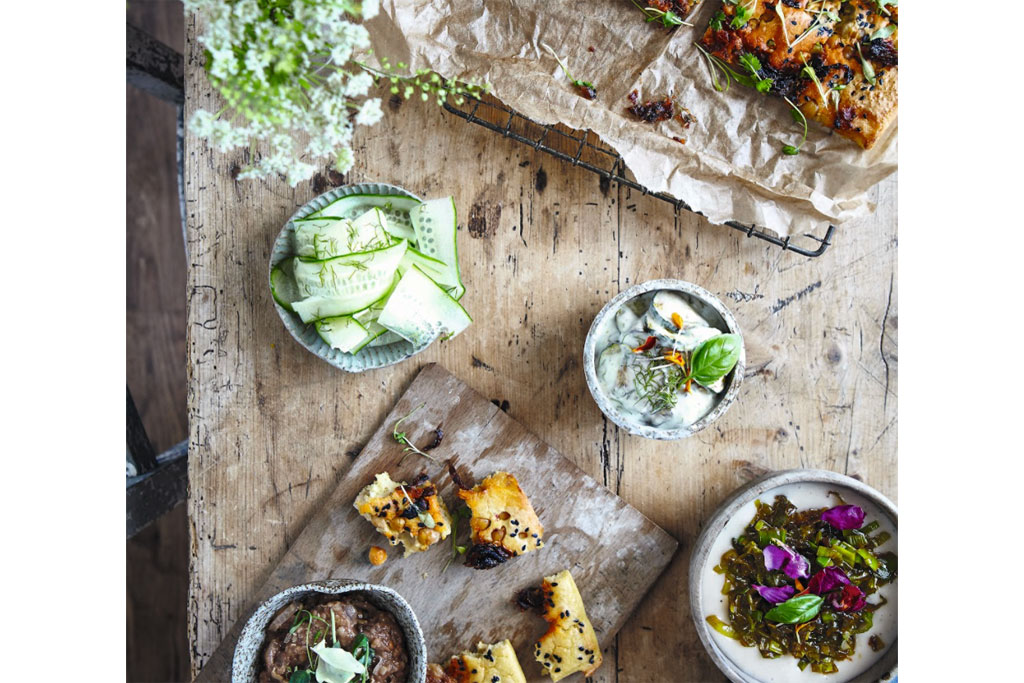 Having a Norwegian grandmother, who was also a very good cook, gave me a whole other repertoire of favourite dishes. These pickles go very well with any heavy or spicy foods. The acidity and slight sweetness create a party of flavours in your mouth.
Ingredients:
Makes 1 x 500g jar
2 cucumbers (English)
1 tablespoon pink Himalayan salt
375 ml water
120 ml apple cider vinegar
120 ml maple syrup
1 bay leaf
2 allspice berries
1 tablespoon finely chopped dill
1 tablespoon finely chopped red onion
Method:
Slice the cucumber thinly on a mandolin or use a cheese slicer. Put the slices in a bowl, toss them with the salt, and leave to stand for about 20 minutes.
Combine the water, vinegar, maple syrup, bay leaf and allspice in a medium pan and bring to a boil. Once boiling, immediately remove from the heat and leave to cool and infuse.
Rinse the salt off the cucumbers, drain and squeeze out as much moisture as possible. Put the cucumbers in a medium bowl and add the cooled pickling solution – they should be completely covered by the brine. Pour everything into a clean jar and refrigerate for at least 3–6 hours before serving.
You can make a bigger batch if you prefer, as the cucumbers will last for at least a few weeks in the fridge. Just make sure you always use a clean utensil when helping yourself to the pickles to avoid spoilage.
MORE INGREDIENT OF THE WEEK: