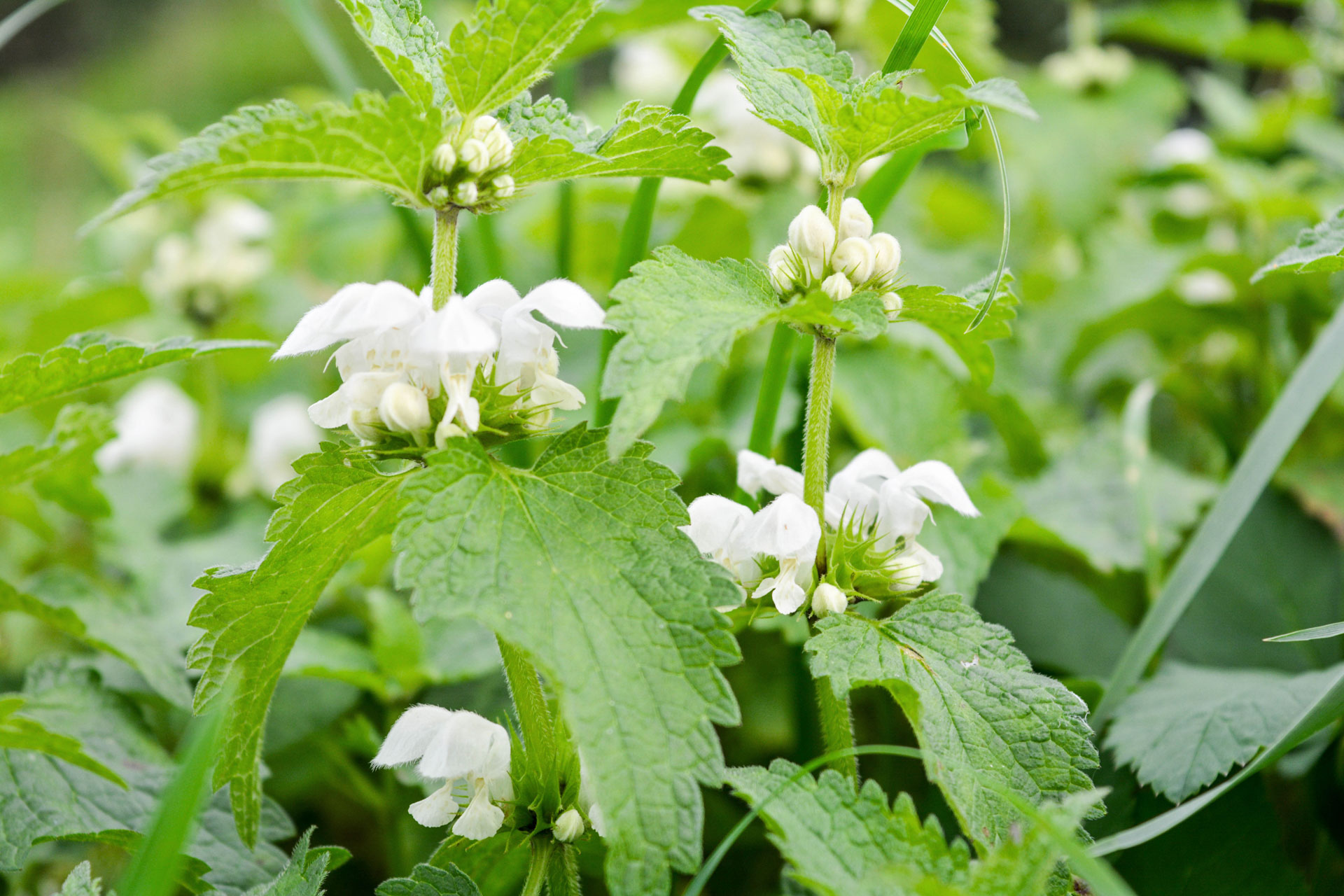 Vegetable of the Week: Nettle
---
Nettle is the perfect vegetable to forage – here's how to use it
Each week plant-based cook Bettina Campolucci Bordi, founder of Bettina's Kitchen, gives us the lowdown on a particular seasonal vegetable or ingredient, offering cooking tips and a recipe. This week it's nettles.
As with any leafy green, nettles are best eaten when tender, which makes the early to mid-spring season the perfect time to enjoy them. They often overgrow in gluttonous mounds so there's plenty to go around. But make sure to take precautions when harvesting to avoid being stung.
Known more for their infamous bristled and needled leaves, nettles are actually a delicious alternative to the normal store-bought greens and are forage-able for free. Make sure to utilise them young; pick only the tender tips on top (the first five or six leaves on each) to enjoy the best this plant has to offer. The best tip is to harvest as you go, only taking the leaves you require and leaving the stems behind. Also pick from the smaller plant; leave the larger ones untouched to ensure the yield grows again next year.
Make sure to wear rubber gloves when harvesting and preparing nettles to refrain from being stung – once cooked or soaked the nettles sting will be neutralised so don't worry about being stung internally.
If you are going to be cooking or preparing them straight away, rinse under cold water to remove any bugs, debris or dirt before starting. If you are harvesting for a later date, leave them unwashed and placed in a brown bag in the fridge. Make sure to handle with care whenever you are touching nettles, until they have been cooked or soaked.
Nettles are the perfect alternative to spinach and can be sautéed and draped over artisan whole grain pizza bases or stirred through pasta or gnocchi dishes. Layer them in lasagnes or bulk out stews, dahls or curries. They can also be blended into soups and even folded into cake batters or bread mixtures. They can be steamed, stir-fried, boiled or wilted down. Their taste is a combination of cabbage and broccoli, but with an added earthiness expectant in spinach and with a punchier twang that tingles on the tongue.
You can dry your nettles to make tea or a herbal cordial, or blend them into a smoothie flavoured with tropical notes. Citrus favours well here, and so does anything sweet. In fact, most strong flavours lend themselves well to nettle, due to its subtle mild flavour and ability to soak up any flavours. Don't be afraid to get creative and experiment.
I love making nettle tea, so here is my favourite way of preparing it. You can buy nettle tea loose or in teabags, but you can also grow or harvest the leaves yourself. With fresh leaves, experiment with the ratio of nettle to water you prefer, but a general reference is two cups of water for every cup of leaves.
Recipe: Nettle Tea
Method:
Add water to the leaves.
Bring the water just to a boil.
Turn off the stove and let sit for five minutes.
Pour the mixture through a small strainer.
Add a bit of honey, cinnamon, or stevia, if you like. I like adding a bit of fresh ginger for a kick
Start out by only having one cup of nettle tea to make sure you don't have any reactions to it.
MORE VEG OF THE WEEK: