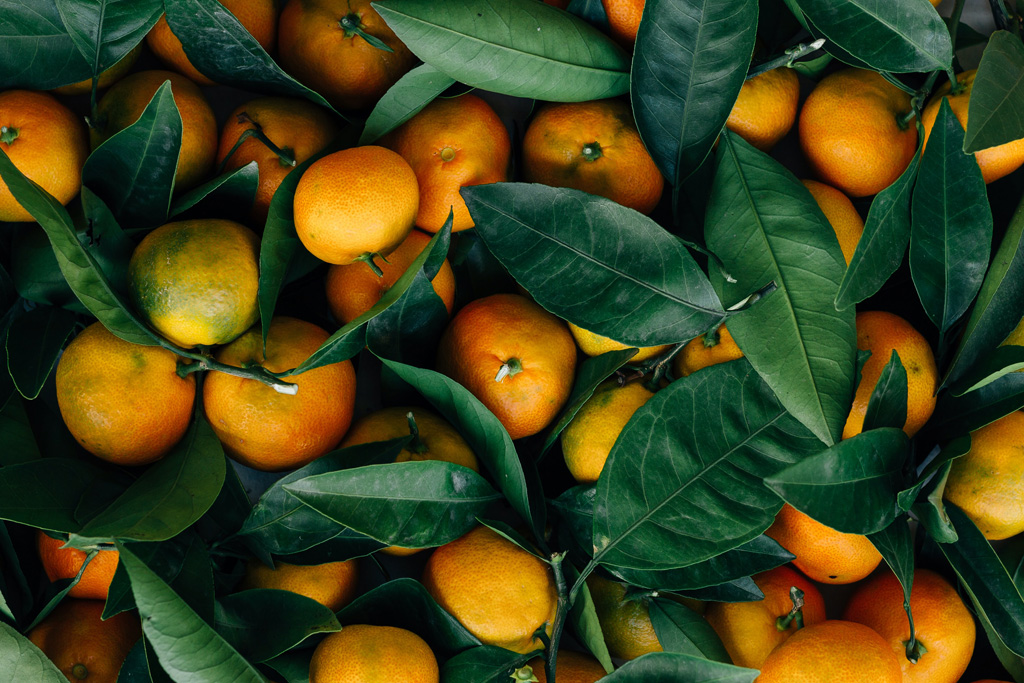 Fruit of the Week: Oranges
---
How to incorporate the orange citrus into your meals
Each week plant-based cook Bettina Campolucci Bordi, founder of Bettina's Kitchen, gives us the lowdown on a particular seasonal fruit, vegetable or ingredient, offering cooking tips and a recipe. This week it's oranges.
As we get into the new year we enter the season of citruses – one of my favourites. Let's start with oranges. People can buy navel oranges nearly any time of year, but they're best to buy between November and January. The fruit will be fine during other times, but this is the season when natural growers release their best treats. Oranges are among the world's most popular fruits, as they're both tasty and nutritious. They are a good source of vitamin C, as well as several other vitamins, minerals and antioxidants.
To choose the best oranges, pick ones that feel heavy for their size and have firm, finely textured skin. Skin colour is not an indicator of flavour or ripeness. Those with greenish hues can be just as tasty as bright orange ones. Avoid any with soft spots or those that feel spongy.
I love eating oranges as they are, but they can also be made into sweet marmalade or candied peel, or juiced/zested and frozen. And when eaten at the height of their season, oranges are delicious in winter salads, like this one below.
Recipe: Orange and Fennel Salad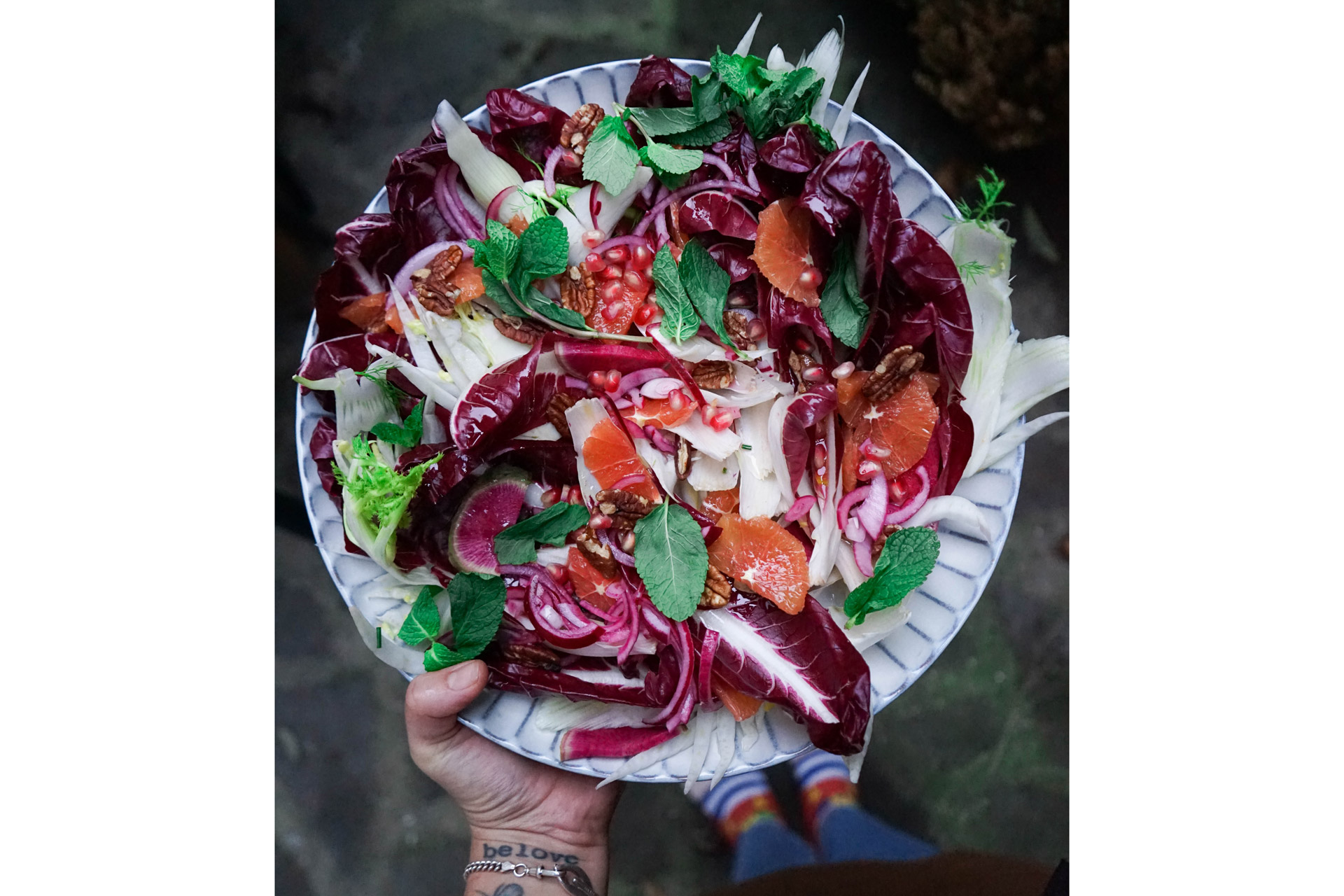 Serves 4
Ingredients:
1 head chicory
1/2 fennel, shaved
1 orange
1 handful toasted pecan nuts
1 handful fresh mint
1 handful pomegranate seeds for the quick pickle
1/2 red onion
1 tsp white sugar
2 tbsp apple cider vinegar
For the dressing:
2-3 tbsp olive oil
1 tbsp maple syrup
1 tsp wholegrain mustard
Salt & pepper
Method
Mix the quick pickle ingredients into a glass jar and leave to marinate while preparing the salad.
Wash and pick off the chicory leaves, leaving them whole.
Remove the skin from the orange and slice into half moons.
Arrange the chicory leaves around the base of the salad plate, add the oranges, fresh mint, pecan nuts and scatter the marinated pickle over the top of the salad, saving the marinade in the jar.
In the pickle jar, add the dressing ingredients to the leftover marinade and mix well. Pour over the salad, and sprinkle with pomegranate seeds to serve.
MORE VEG OF THE WEEK: