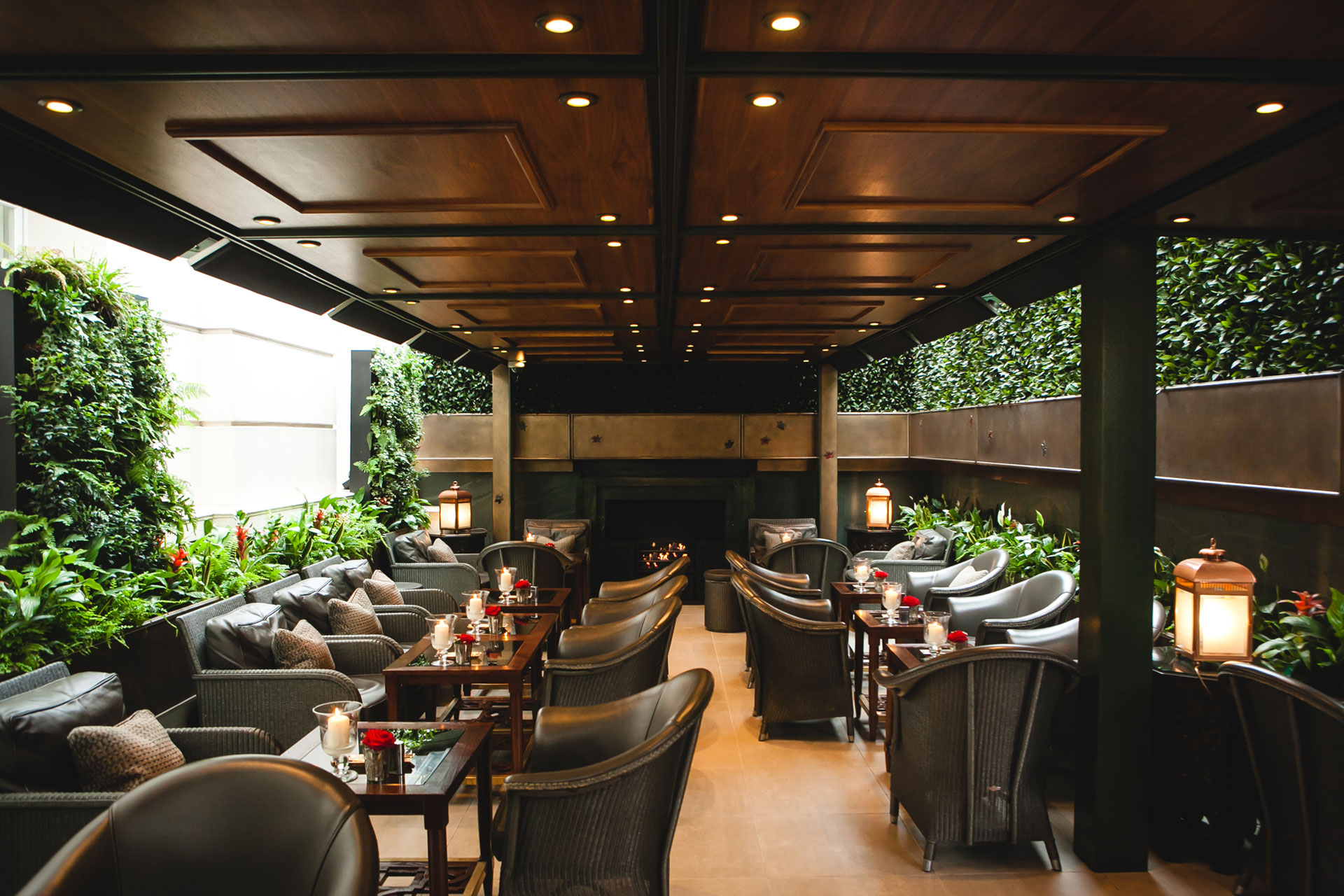 Restaurant of the Week: The Garden Room at The Lanesborough
---
Cognac, cigars and one of the cosiest terraces in town
This week's restaurant of the week is The Garden Room at The Lanesborough, the Knightsbridge hotel's chic cigar terrace and outdoor dining room.
Eating and drinking al fresco is all well and good on sunny afternoons, but – as we've all experienced over the past few weeks – things can take a chilly turn come evening time. Yet there are a handful of spots taking extra precautions to ensure maximum comfort, whatever the weather. One of these is The Garden Room at The Lanesborough, a pretty oasis tucked away at the back of the five-star hotel.
A Neoclassical mansion overlooking Hyde Park, The Lanesborough has always been exceptionally glamorous – but a renovation by Alberto Pinto back in 2015 saw the hotel reimagined in the style of the 18th century Regency era. The Garden Room, though, remained predominantly unchanged, continuing its classic, timeless feel.
Though the hotel itself is world-famous, The Garden Room is one of its lesser-known gems. The covered outdoor terrace is surrounded by shrubs and plants, giving the sense of a secret hideaway. This indoor/outdoor vibe is completed with a fireplace, heaters, oak tables and armchairs, plus blankets for cooler evenings.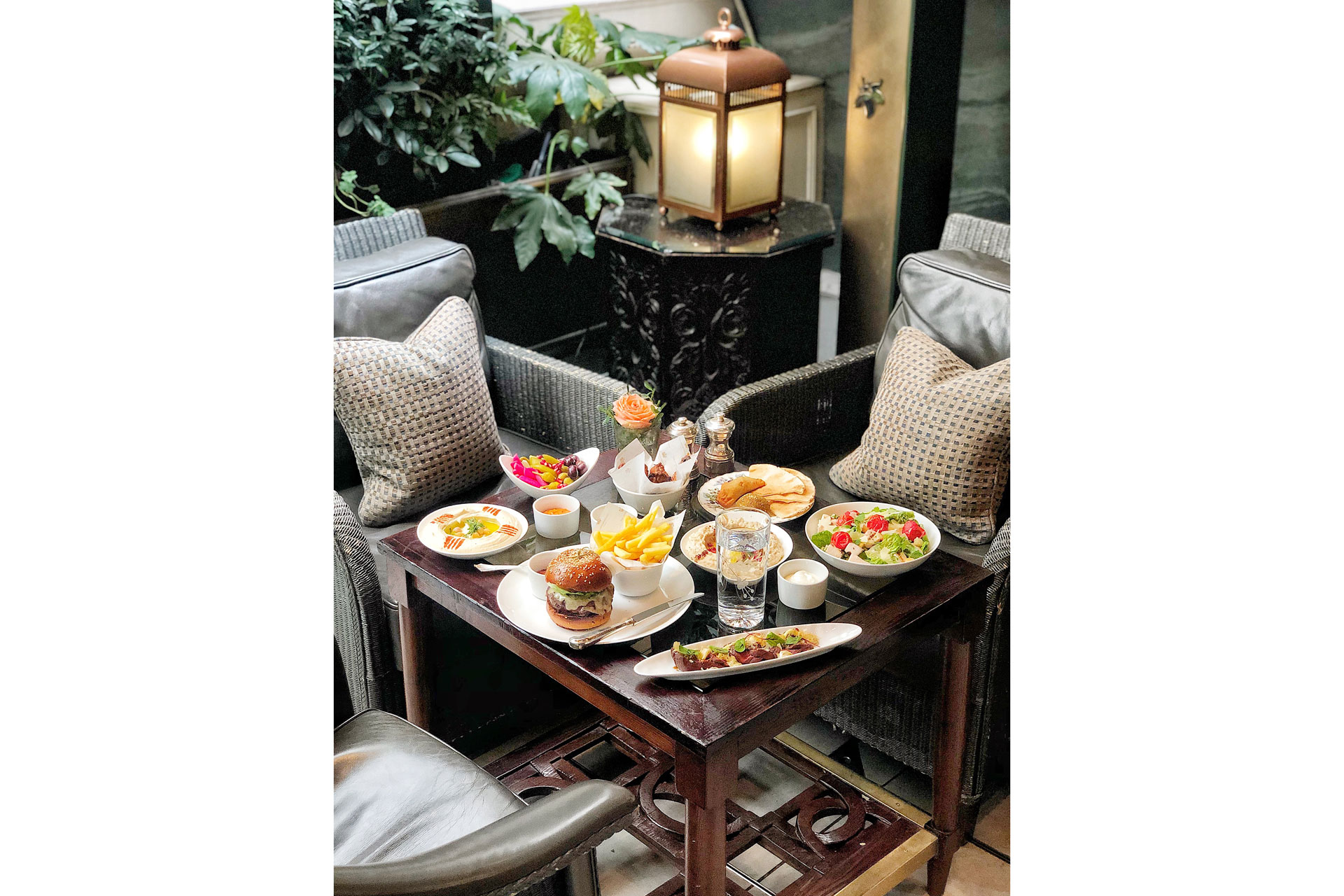 As expected at a hotel of this calibre, the food is luxurious, with a menu that lends itself well to sharing, split into small and bigger plates sections. Typically indulgent dishes get a luxury edge here: starters include lobster and cheese tacos, as well as cod goujons, crispy squid and a particularly tasty spinach gnocchi. For mains, go all out with the wagyu burger, or share a mezze platter: a decadent spread of lamb pastries, falafels, chicken wings and dips. If you're after something lighter, opt for the artichoke garden salad, or the pan-fried sea bass with asparagus. Desserts, meanwhile, include chocolate brownie with hazelnut mousse, coconut panna cotta and vanilla cheesecake.
It's not all about the food though: The Garden Room also serves as a cigar lounge. At its entrance there's walk-in humidor displaying an impressive range of Cuban and pre-Castro cigars – including a special edition variety that sells for a whopping £10,000.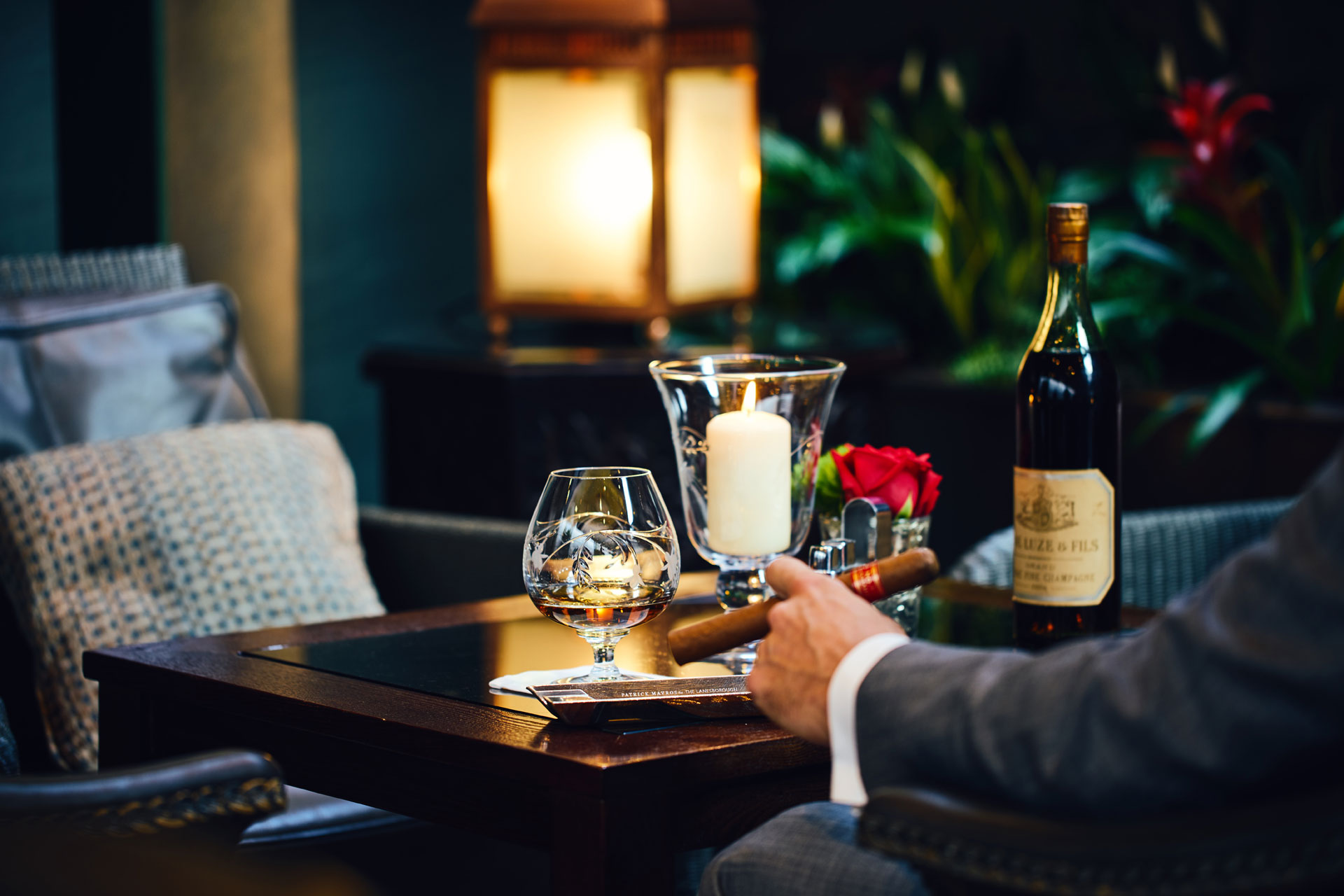 Cognac lovers, meanwhile, will appreciate The Lanesborough Paradis, a collection of some of the rarest and finest Cognacs and Armagnacs in the world, some dating back to the 18th century. If champagne is more your style, fear not: there's plenty of that too, plus an interesting selection of cocktails including a tequila number stirred with coffee-infused chocolate liqueur.
Across the hotel, one area where The Lanesborough continually triumphs is its service: slick and old-school, but friendly and welcoming too.
BOOK:
READ MORE:
Review: Solas at The Savoy / C&TH Guide to Cigar Smoking in London