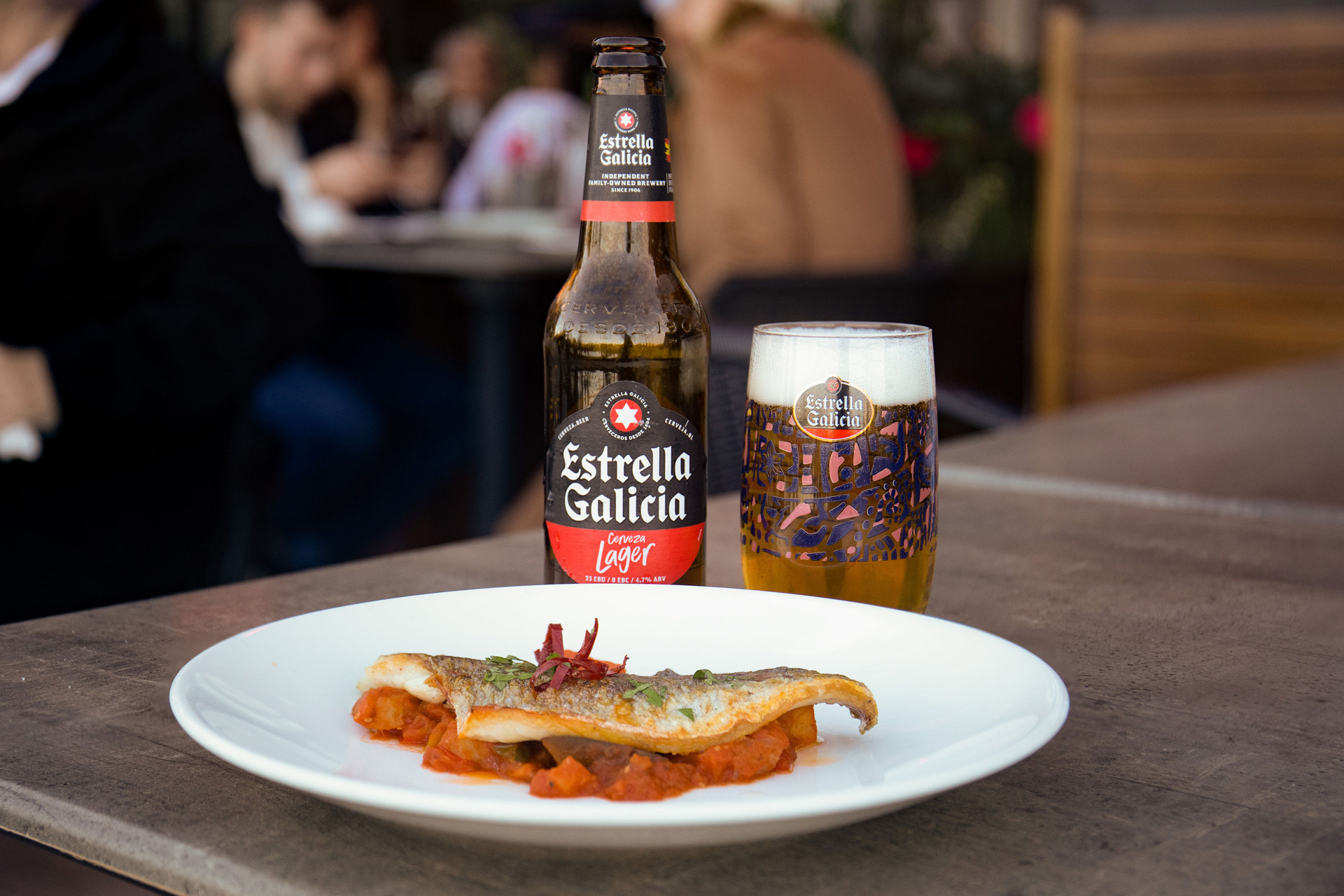 Gastronomy Month is Back – Celebrate Spanish Cuisine This September
---
Estrella Galicia is bringing a taste of España to British shores
Gastronomy Month is returning to London this September – and debuting in the rest of the UK, too. Hosted by Estrella Galicia, Spain's premium beer brand, the month-long celebration of Spanish cuisine will see 90 Spanish pubs, bars and restaurants across the nation selling special 'Beer and a Bite' tapas dishes expertly paired with different Estrella Galicia beers. There's also unique experiences available, like Tapas Tours, masterclasses, and exclusive tasting menus. With tickets available to purchase now, Olivia Emily sampled some of the delicious dishes that will be on offer in London.
The Best Beer Gardens in London
Gastronomy Month with Estrella Galicia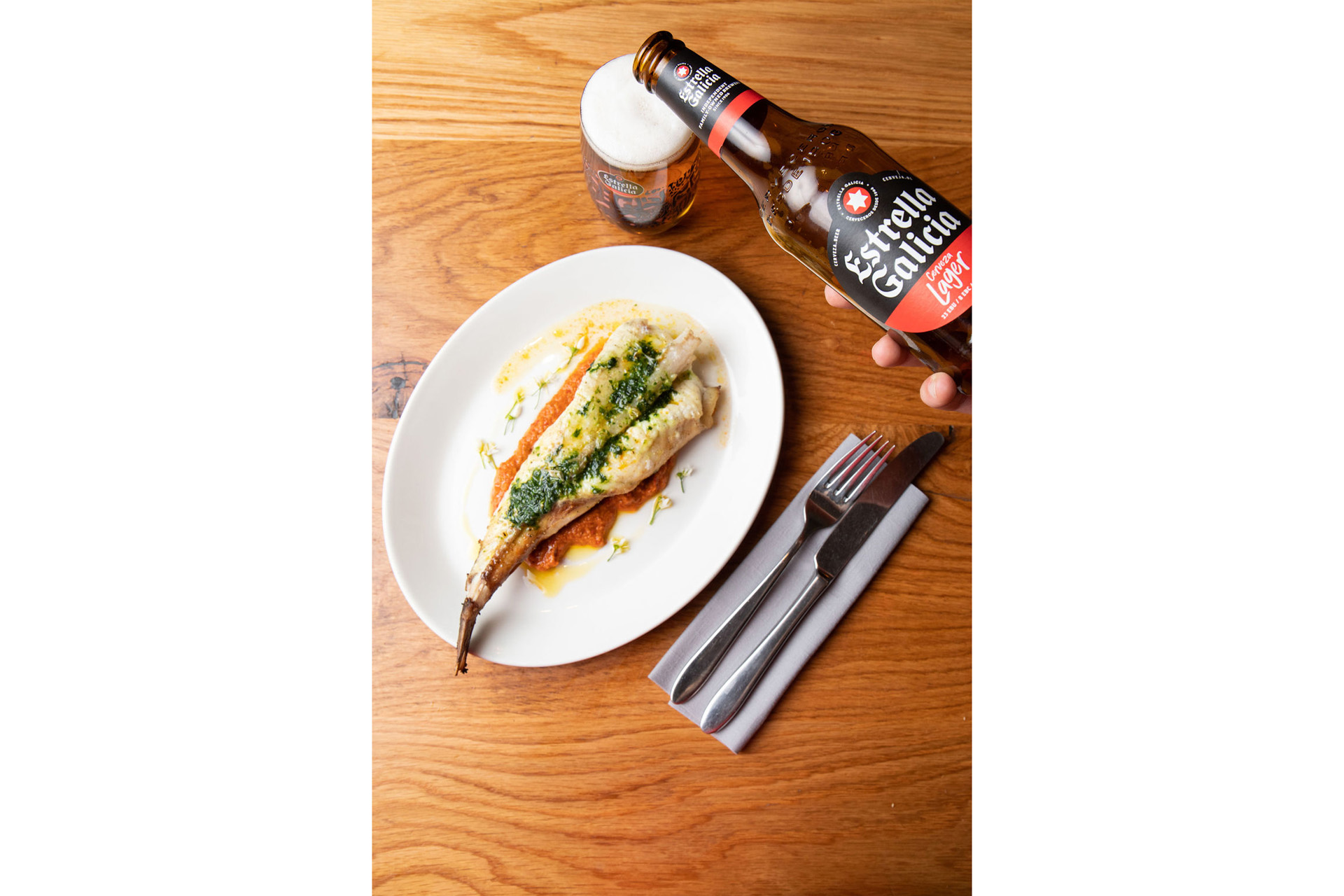 EAT & DRINK
This September, 90 of the UK's beloved Spanish pubs, bars and restaurants are partaking in Gastronomy Month, with tasting menus, tapas tours and the charming 'Beer and a Bite' initiative available to celebrate (and, of course, eat) everything Spanish cuisine has to offer. 
The latter – with 65 participating venues across the UK – sees tapas plates expertly paired with an Estrella Galicia beer. It sounds like Estrella Galicia are trudging into wine territory here, but don't knock it until you've tried it. At Tapas Brindisa – with Monika Linton at the helm, who made Britain fall in love with Spanish cuisine when she opened Brindisa in 1988 – tuck into a traditional Tuna Empanada, paired with the 1906 Reserva Especial, a strong (6.5%) aromatic beer with a dark amber colour and a deep flavour from the roasted malts.
Those with a sweet tooth will enjoy Iberica's offering: a rich, flourless chocolate cake indulgently paired with Estrella Galicia's 1906 Black Coupage. Black in colour with an intense flavour, this chocolatey beer brings a strange (but delicious) rich dessert dimension to the lager. Over at the Michelin-starred Sabor in Soho, delicate Monkfish tempura accompanied by a refreshing Estrella Galicia Cerveza Lager will transport you back to the height of summer as the September weather turns autumnal.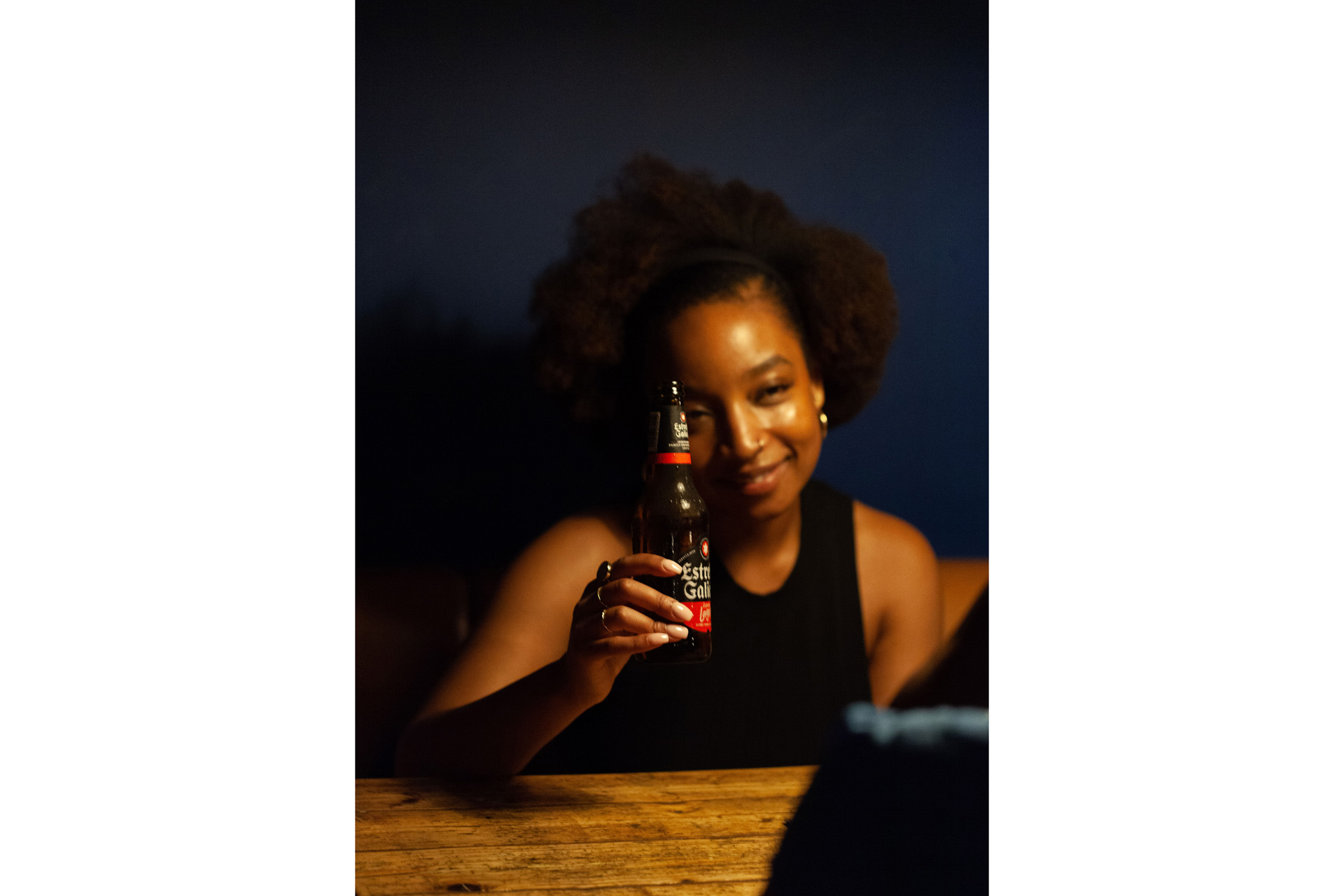 Sabor is headed by Nieves Barragan, one of eight ambassador chefs in an Estrella-studded line-up that also includes: Owen Morgan (Bar 44 & Asador 44), Caroline Martins (Sao Paulo at Blossom Street Social), Angel Zapata Martin (Barrafina), Monika Linton (Brindisa), Gustavo Marin (The Embassy), Miguel Angel Major (Rioja), and Daniel Keane (Urban Brewing).
Love the idea of paired beers? For an extra special experience, opt for one of the tasting menus taking place across the UK. These one-time-only events see Estrella Galicia beers paired with an array of expertly curated courses. In Dublin, head to Urban Brewing on 15 September, where head chef Dan Keane has paired Spanish flavours with local Irish seasonal ingredients. Or, in Manchester, head to Sao Paulo on 11 September for traditional Spanish dishes with Central American influences, crafted by Caroline Martins. For the full list of tasting menus and to book your spot, visit estrellagaliciabeer.co.uk.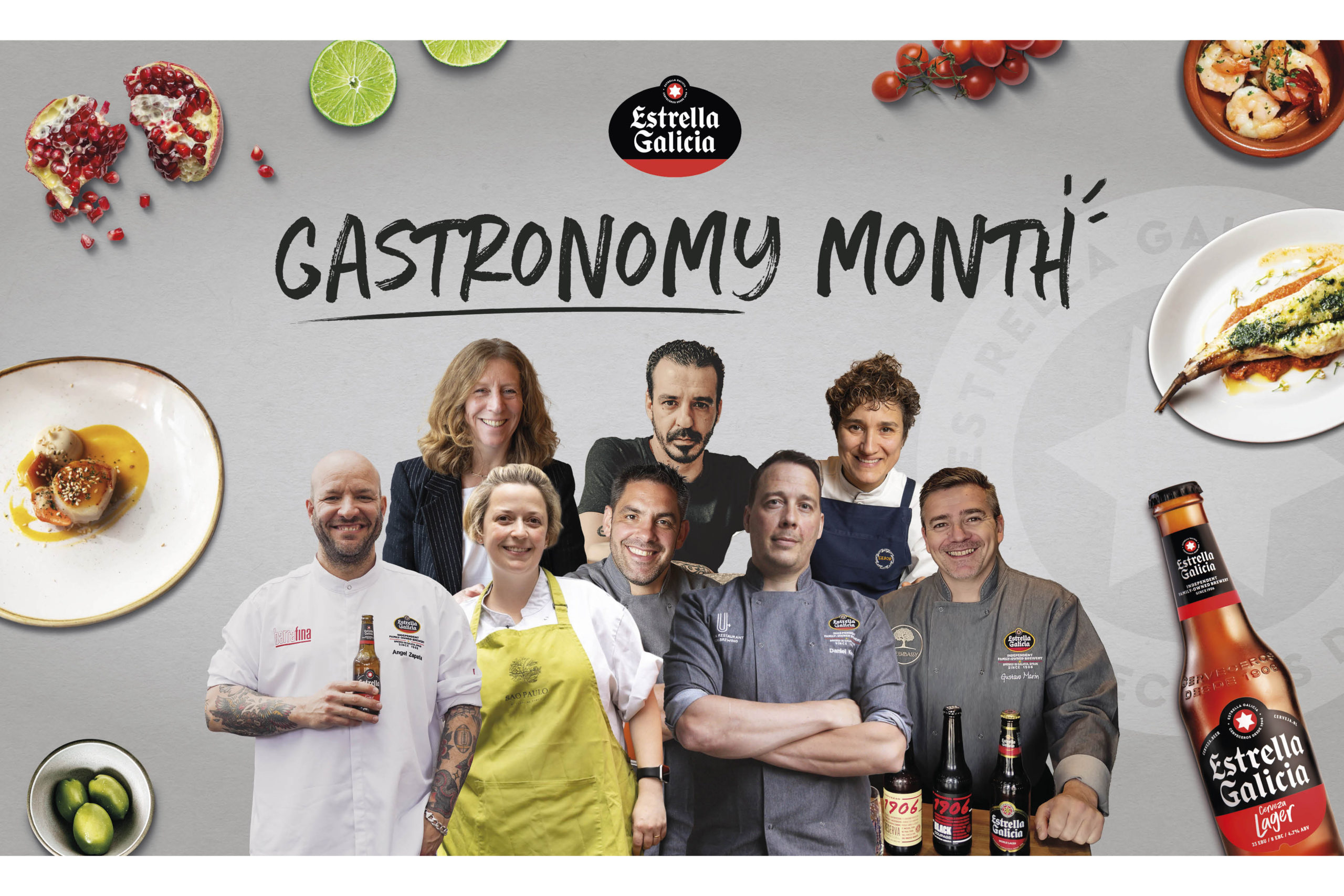 DO
There's an array of events on offer throughout September, but food lovers should not miss the Tapas Tours. Occurring in London, Cardiff, Brighton, Manchester and Newcastle, each tour sees six tapas dishes expertly paired with Estrella Galicia beers, with a short journey between restaurants. 
Fancy yourself a chef? Cooking masterclasses in London and Bristol will help you enhance your skills – and treat you to a delicious paired lunch afterwards. Or, for beer aficionados, try the guided beer tastings in Edinburgh, London or Leeds, or attend one of the 'A Pour Like No Other' events for a fun, hands-on beer pouring experience led by an expert Estrella Galicia brand ambassador. 
BOOK
Tickets for Gastronomy Month events are available to book now via the Estrella Galicia website. Booking is essential for Tapas Tours, Cooking Masterclasses and Tasting Menus. 'A Pour Like No Other' events will be taking place at various venues throughout the month, and 'Beer and a Bite' dishes will be available throughout September across a range of venues, with no booking required for either – check the Estrella Galicia website for up-to-date venue information. estrellagaliciabeer.co.uk
MORE RESTAURANT REVIEWS
Cellar, Hammersmith / Launceston Place, Kensington / Ekstedt at The Yard, Soho