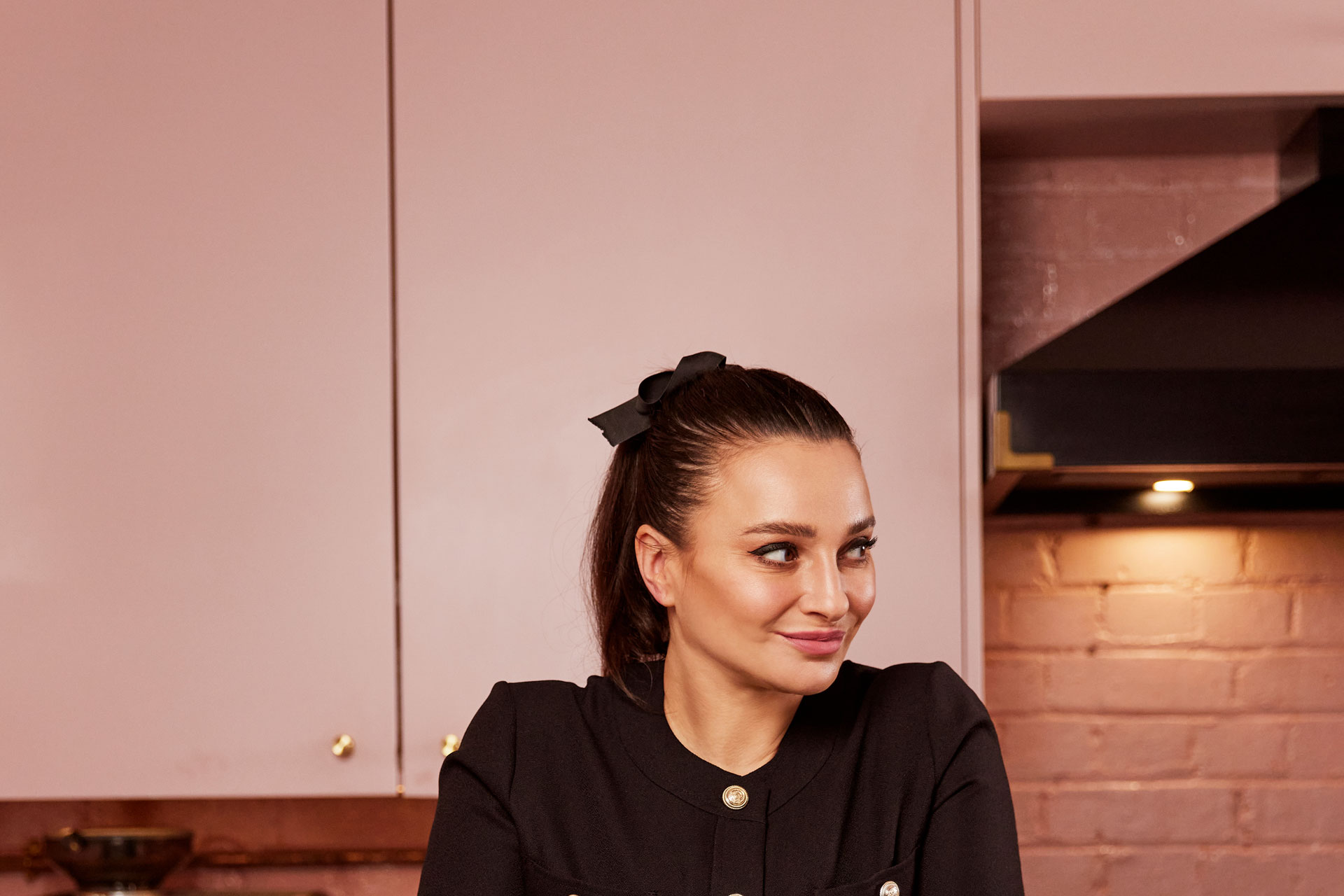 Gizzi Erskine on Sustainability in Food
'The way we're going to save the planet is moderation'
For British chef Gizzi Erskine, lockdown meant the closure of a restaurant. It was devastating, she tells us – but it wasn't long before the savvy cook found a new way of sharing her love for food. Gizzi launched a food venture with her friend, rapper Professor Green, which started on Instagram and has grown into a pizza delivery service, Giz 'N' Green. She's also passionate about sustainability in food, with a particular interest in regenerative agriculture and a firm belief that producers are the modern heroes of the food industry. One she's keen to shout about at the moment is ZENB, a gluten-free pea pasta, who she's created a series of recipes for. Here Gizzi chats to C&TH about all things food and the planet.
Gizzi Erskine on Sustainability in Food
How would you describe your food philosophy?
You have to be conscientious. As soon as you can break through what that really means, you have this enormous amount of produce to work with. We know where we're standing in the world: modern culture and modern society have taken things a bit too far. We're definitely a country of meat and two veg three times a day – and while I do see there's a huge change happening, I worry that it's slightly in our own echo chamber. We're always so extremist when it comes to the solution, going full-blown keto or vegan, but the fact is the way we're going to save the planet is moderation, and actually really understanding how our produce gets onto our plates.
How can we eat more sustainably?
I wrote a book called Restore, which is about restorative and regenerative agriculture. It explains how we're living on this beautiful green island and we need to keep it that way. We can do this by focusing on a certain style of farming that allows animals to graze from field to field. My biggest message to anyone would be finding a good meat producer and seeing meat as a luxury. But then to also increase your vegetable load – which doesn't just mean having a vegan diet. I spent a lot of time in Thailand when I was growing up, and there they will take a tiny piece of animal protein and turn it into a huge dish. Be inventive and creative. And opt for veg or meat boxes, because then you can get products straight from the farm.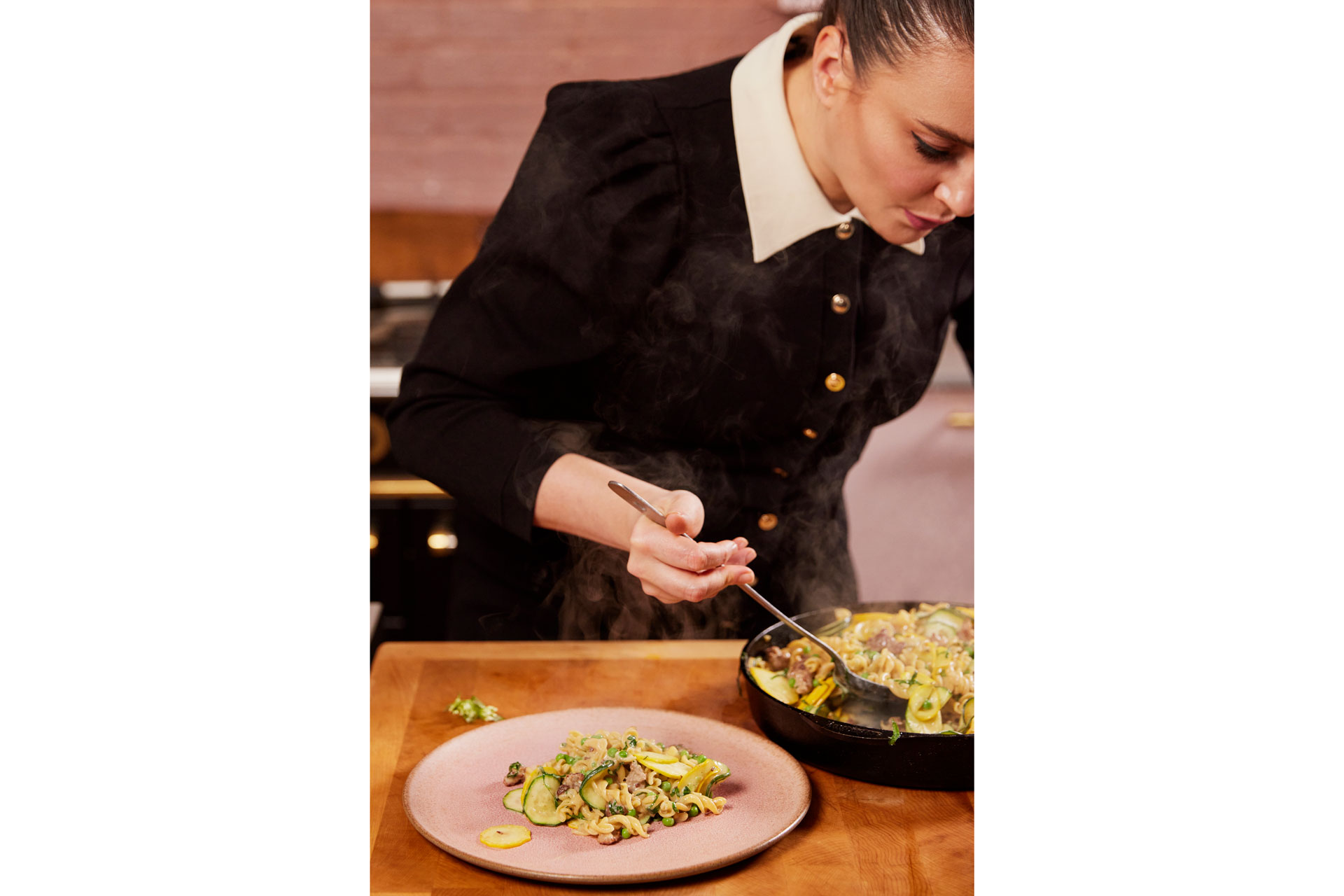 Who inspires you?
Producers – chefs have had their day. We're doing some really ground-breaking stuff in this country, particularly on the progressive farming side of things. And producers making really cool products like ZENB pasta – it's completely unique. The way I describe my food itself is modern classics. That means not just looking at the old-school dishes and the history of food – which I love – but also technique, technology and produce. All those things are what makes a modern dish to me.
As a chef, how did the pandemic affect you?
I'd been working on a restaurant for six months (The Nitery) then we closed, never to be opened again – it was devastating. But it was also a really activating moment. Me and Steve (Professor Green) opened Giz 'n' Green, completely by accident. I'm not going to say I thoroughly enjoyed lockdown but I'm proud of how I managed it. The pandemic has led to everyone in the industry having to think on our feet and the public have moved with us – which we are so grateful for. Whilst it's still really challenging out there, I really believe in the innate need the public have for eating out.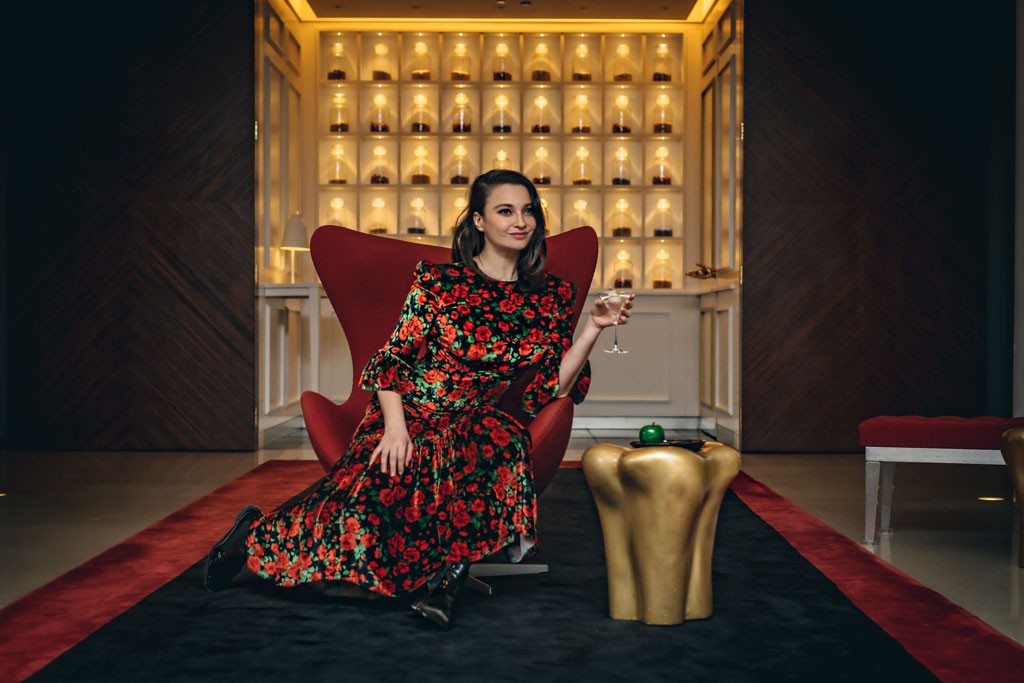 What are your favourite restaurants?
At the moment, because I haven't had a holiday: Barrafina. I also love Rochelle Canteen, and Brat. I'm also spending a lot of time in Margate and Sargasso is a really good restaurant.
You've got your new food venture in Margate too – can you tell us about it?
I'm really excited, I've got such a great team I'm working with. What we're trying to do is restore British café culture, seeing what that looks like in 2021. It sits within the regenerative agriculture section – it's not going to be your sausage that's been processed with pigs living indoors having had a terrible life. This is going to be outdoor-reared pigs and really high-quality skilled sausage-making. The building we've taken over has a huge heritage in Margate, and I want to restore that for the locals and make it an affordable place where people can eat conscientiously and have really delicious food by the seaside. And after hours it turns into a nice spot for sundowners.
Why did you partner with ZENB?
When this product landed on my desk I was like: this looks super interesting, mostly because I'm always looking for good gluten-free alternatives. Because I am actually a real chef, I'm always interested in seeing if you're going to get that bite that you want from a wheat pasta. This pasta is made with peas, it's high in protein and it's ethically grown, so it ticks all of the boxes for me. It's a product to be proud of.
You created some recipes for ZENB – what are they inspired by?
I wanted to look at the classics. One of my favourite penne dishes is vodka al penne, which is a tomato sauce that's infused with vodka – sometimes it has cream in it and sometimes it doesn't. The reason I love it is because I'm a big fan of Audrey Hepburn, and it's one of her favourite recipes to cook. I've always made it and weirdly have never written a recipe for it, so I thought it would be quite fun to do that. Then with macaroni, I always think of a minestrone. And finally I did a really simple one with the fusilli, using good Italian fennel sausages with chilli, some courgette and a hell of a lot of cream and parmesan. I'm really happy with them all.
Gizzi Erskine has partnered with ZENB to create a series of recipes – check them out at zenb.co.uk
READ MORE:
How To Eat Meat (Right) / The C&TH Guide to Margate