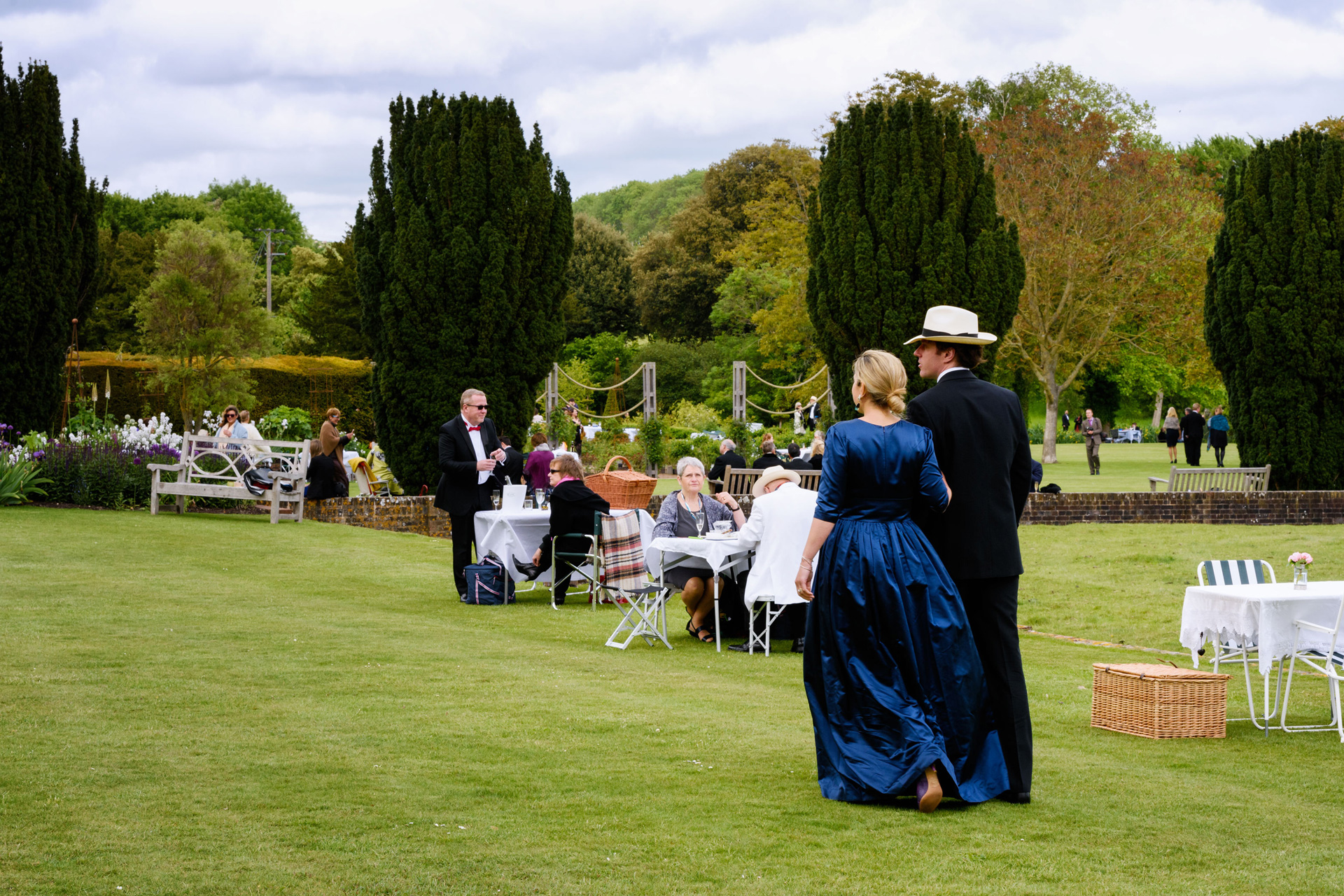 A Guide To Dining at Glyndebourne
---
Foodie highlights from the famed opera festival
Glyndebourne's annual opera festival returns for its 2023 season on 19 May, offering a programme of world-class opera throughout the summer months. But what to eat and drink while you enjoy the performances? Read on for the C&TH guide to dining at Glyndebourne.
A Guide To Dining at Glyndebourne
Famously, all shows at Glyndebourne have a 90-minute long interval, which means no rushing to grab a quick drink: guests have plenty of time to enjoy the fine dining restaurants, picnic offerings and bars on-site. The gardens open two hours before shows begin too, so you can choose to dine ahead of the performance if you prefer. Here are some of the options on offer.
Restaurants
Mildmay
Head to Mildmay for traditional British fare amid a relaxed environment, with dishes designed to showcase the bountiful produce of Sussex and the South Coast. New for 2023: one or two course options which you can enjoy within an hour, allowing some time to explore the gardens afterwards. Dishes on the menu this year include roast chicken with apricot and thyme stuffing with roast potatoes; cashew stuffed cauliflower; and grilled plaice with brown butter sauce. Follow with a choice of berry pavlova, sticky toffee pudding, or local cheeses.
Mildmay Tea Rooms
Ahead of the performance, Mildmay Tea Rooms offers afternoon tea complete with a mix of sweet and savoury treats. Tuck into finger sandwiches filled with the likes of Burford brown egg and chive mayonnaise, treacle glazed ham, and cucumber and dill cream cheese. Follow with scones with clotted cream and homemade strawberry jam, alongside pastries like banoffee choux, fruit tart, and chocolate and orange gateau – with the option to add a glass of Nyetimber Cuvee Cherie MV.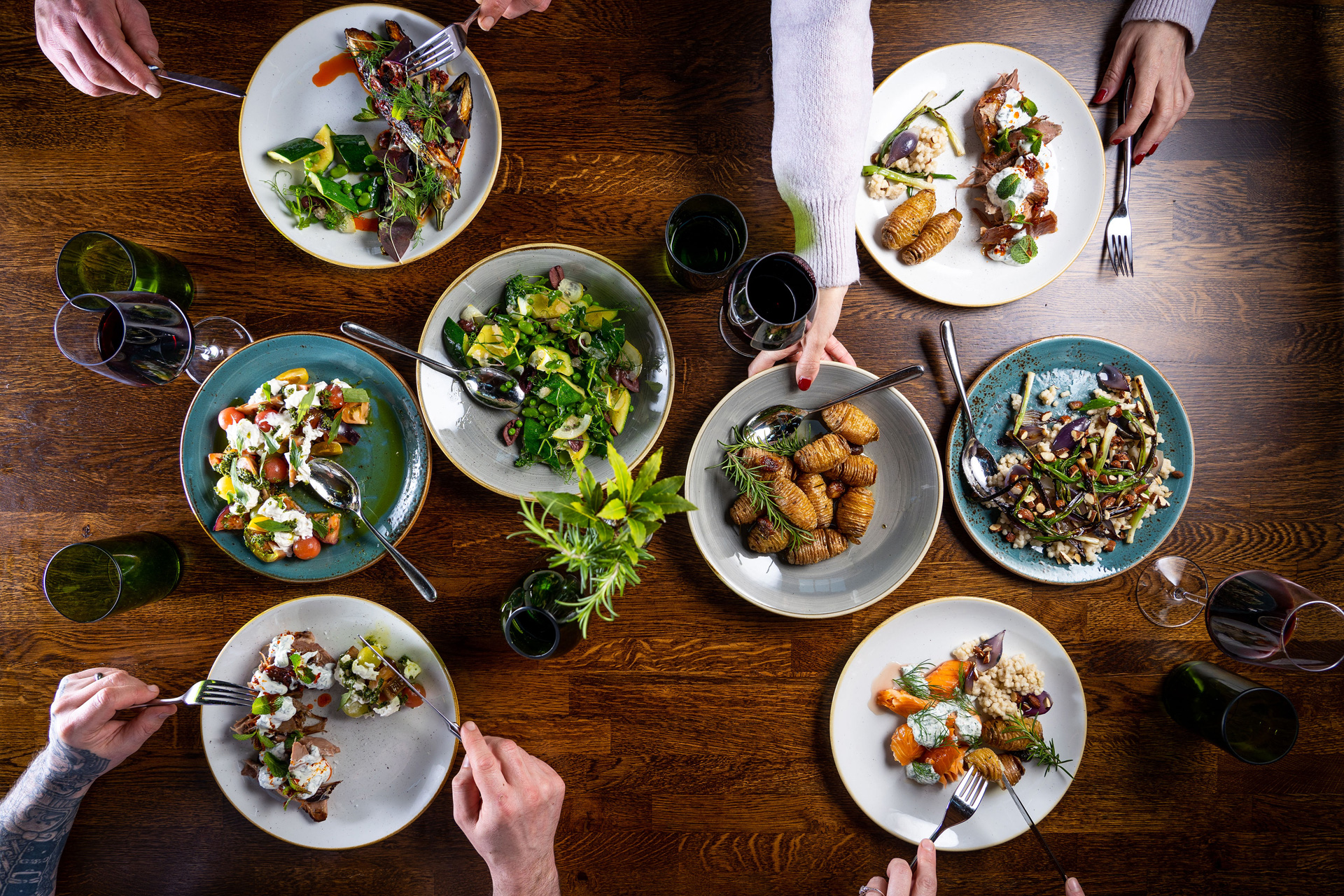 Nether Wallop
This environmentally-friendly restaurant reopened its doors last year, offering an array of seasonal dishes designed to celebrate plants. In a bid to keep food waste low, diners are offered flexible menus: on the day, they select a main (meat, fish or veggie), which will then be served alongside a selection of starters and sharing sides. Across Glyndebourne, restaurant teams are looking into ways of repurposing everyday ingredients found across the site: at Nether Wallop, fruit and vegetable peelings are used in desserts and petits fours. Your meal could include the likes of strawberry gazpacho and Nutbourne tomatoes with lovage ahead of mains like aubergine with cashew yoghurt, halibut with brown butter and capers, and lamb shoulder with an apricot and chilli sauce. Dessert, meanwhile, is a choice of chocolate marquise with mint chocolate chip ice cream, or lime posset or coconut granola. 
Middle and Over Wallop
The most elevated dining experience at Glyndebourne is Middle and Over Wallop, which is spearheaded by the Galvin brothers. Decorated with Swarovski chandeliers and props from previous productions, it serves as the culinary epicentre of the festival, with dishes inspired by French cuisine – including some served at the Galvin brothers' restaurant Galvin La Chapelle. The initial menu includes starters of Wye Valley asparagus and burrata, and Dorset crab and scallop, ahead of mains such as risotto with broad beans and parmesan, chilled half native lobster, and seared monkfish. Finish with puddings like apple tarte tatin, Valrhona fondant, or savarin of summer berries with raspberry coulis.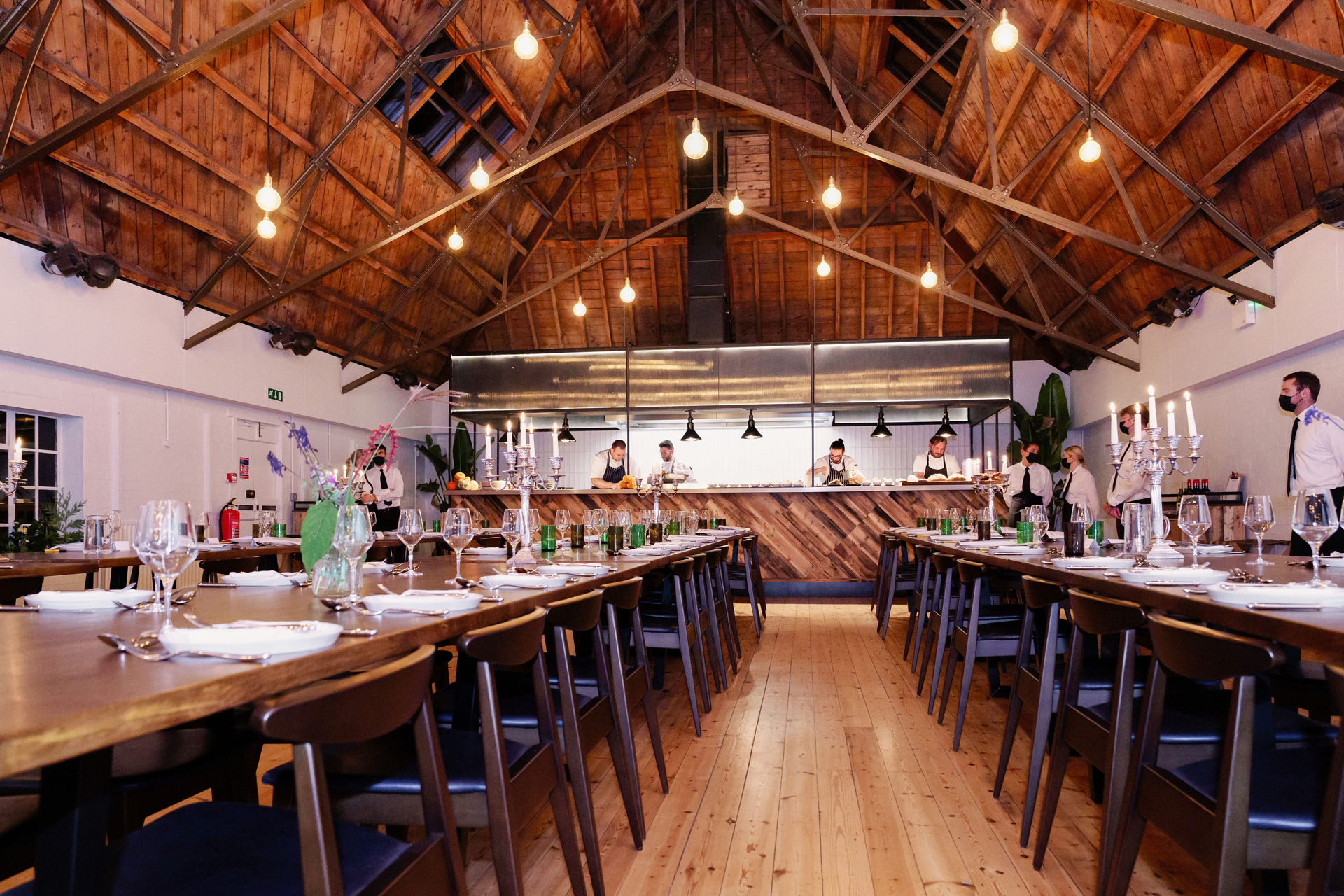 Picnics
Those keen to dine al fresco can choose to picnic in the idyllic gardens while soaking up the views of the Sussex Downs. You can either opt for one of Glyndebourne's pre-prepared picnic hampers, which are set up alongside tables and chairs, or bring your own supplies. If you're bringing your own, you can book one of the covered picnic tables to ensure shade from the sun or shelter from the rain. Guests can also opt to bring their own picnic furniture, which the front of house team will help set up – though note that gazebos are not allowed.
Drinks
Before, during and after the show you can enjoy drinks from the Long Bar, which serves a mix of wine, beers and spirits. Nyetimber is this year's partner, and the sparkling wine producer will have a special bar on-site, located near the Garden Deli.
Find out more and book at glyndebourne.com