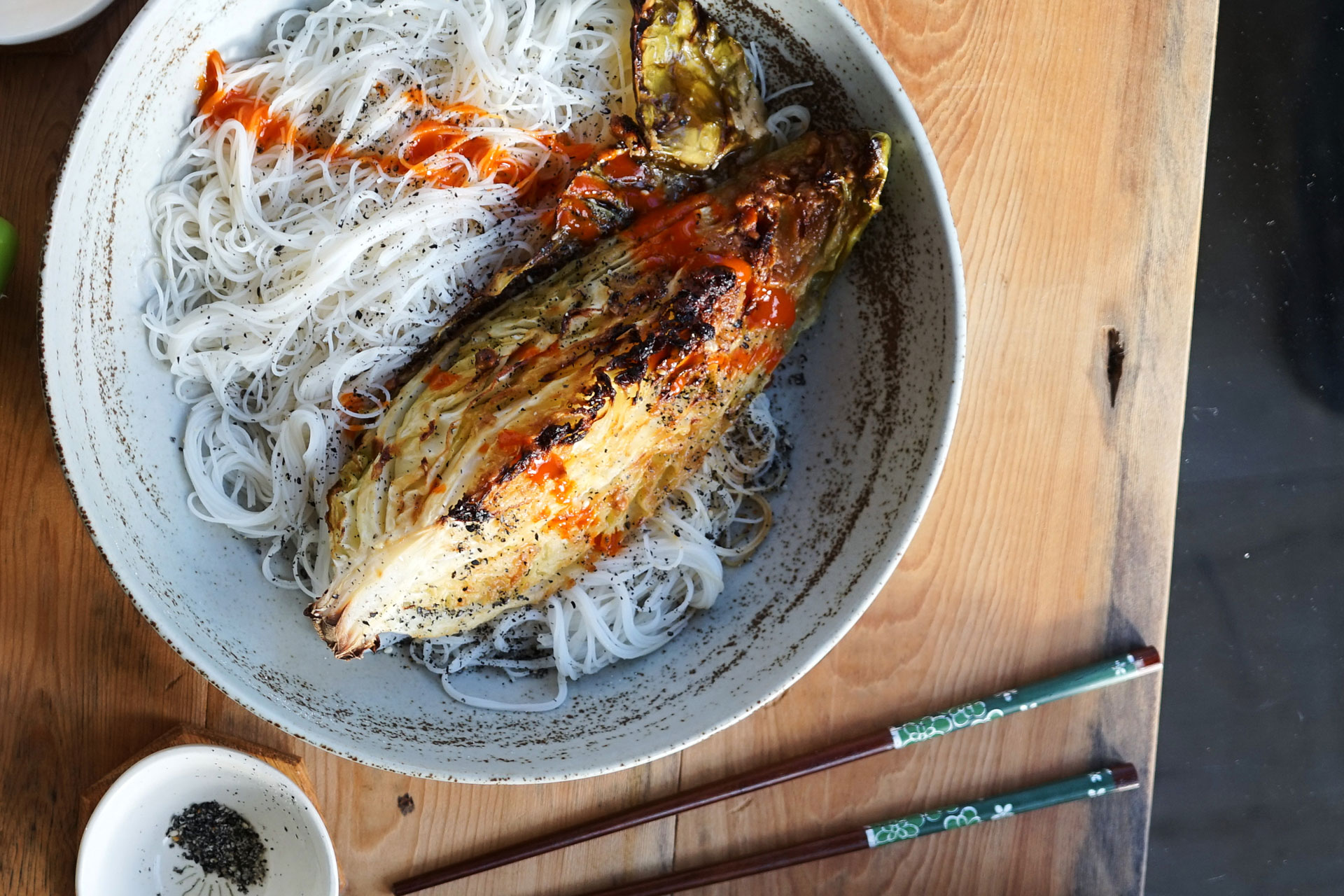 Recipe: How To Cook Hispi Cabbage
How to make sweetheart cabbage shine
By Bettina Campolucci Bordi | 6 months ago
Each week, plant-based cook Bettina Campolucci Bordi, founder of Bettina's Kitchen, gives us the lowdown on a particular seasonal vegetable or ingredient, offering cooking tips and a recipe. This week it's hispi cabbage.
Hispi Cabbage: Recipe & Everything You Need To Know
This week we will be chatting about the hispi cabbage, one of my favourites as far as cabbages go. Hispi cabbage is a sweeter, pointy shaped, green cabbage also known as hearted or sweetheart cabbage.
Cabbages are in season all year round and have been in England since the 14th century. They were the staple of the British diet in the high Middle Ages: from the poor right through to the wealthy, cabbages were a common occurrence on the plate and still are to this day. However, I'd say that many are still a bit intimidated when it comes to cooking cabbages.
I love grating the cabbage into a slaw or a crispy salad. Slow cook it until tender and caramelised. The central stalk in each leaf should be good to eat if finely shredded but should be removed with a quick V-shaped cut where it flares toward the bottom of the leaf. The best way to shred your cabbage is to take the trimmed leaves, stack a few in a pile and roll them up in a roll. Now cut into strips lengthways. You get a lot more cutting for your efforts.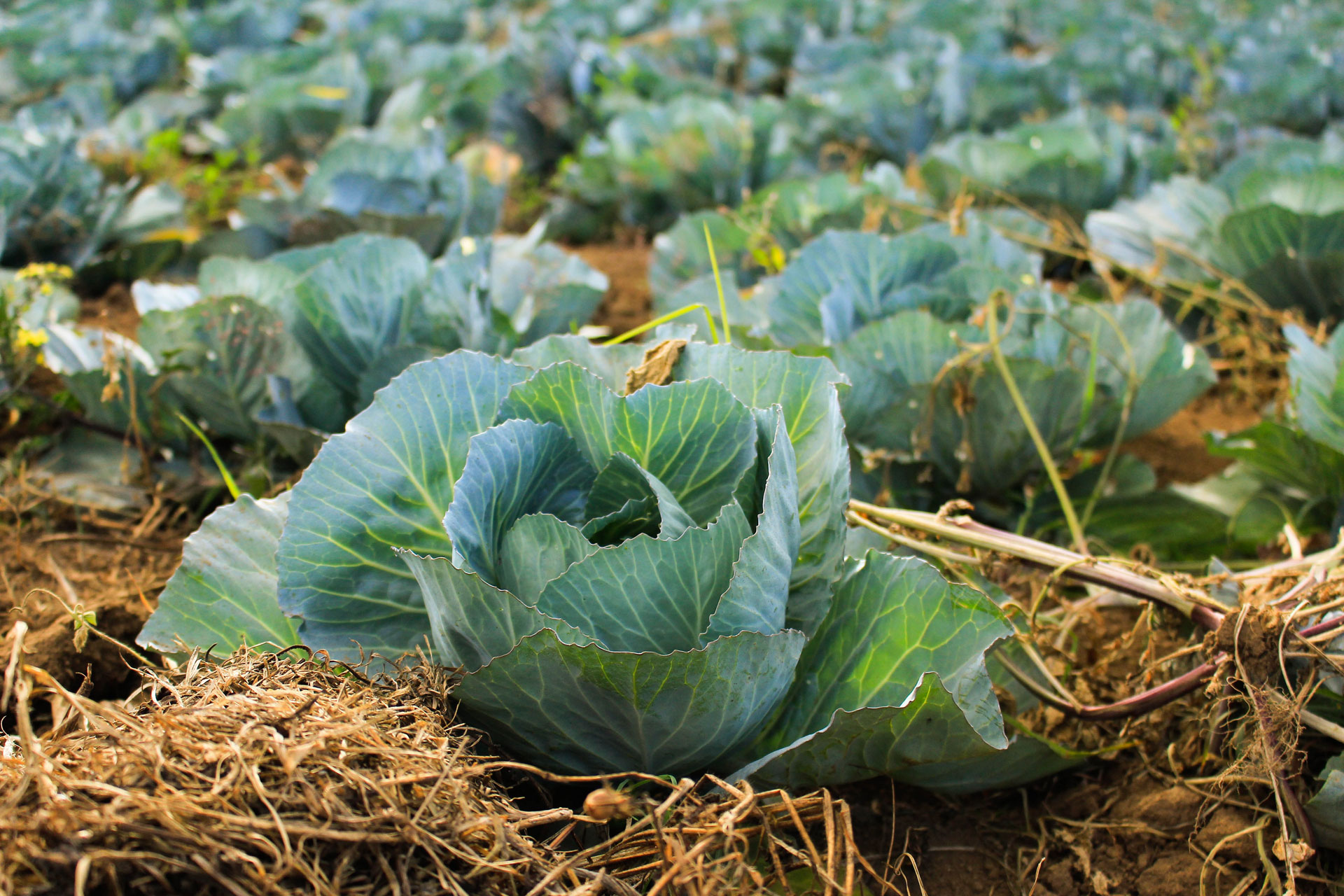 Hispi cabbage is a type of green cabbage with green leaves and a pointed head. The leaves are more open than those of a green cabbage and they have a softer texture and sweeter taste. When buying pointed cabbage look for crisp, bright looking leaves and avoid any that are wilting, yellowing or have discoloured patches or holes.
Pointed cabbage is usually eaten cooked. It can be added to stir-fries or served with olive oil and black pepper as a side dish. It makes a tasty accompaniment to hearty stews and casseroles as well as big feast-like dishes. Remove any damaged outer leaves and cut the cabbage in half and then into quarters, cut off the hard core from each quarter at an angle. Slice and wash thoroughly.
It is easy to overcook cabbage and spoil its texture and flavour, so just cook it until tender. To steam cabbage, place it in a steamer and cook for five to ten minutes until tender but still crisp. To boil, bring a pan of water to the boil, add the prepared cabbage and cook for five to eight minutes until tender but still crisp. To stir-fry cabbage, heat 1 tbsp oil in a frying pan, add the cabbage and stir fry for five minutes or until tender but still crisp. I also love cabbage shredded thinly and marinated as a slaw or in a salad. The best way to keep the cabbage for a long time is to keep it refrigerated after purchase. Cabbage will last for a long time.
Here is a brilliant cabbage recipe that is simple, delicious and easy to put together quickly.
Recipe: Peanut Butter Hispi Cabbage Autumn Warmer
Ingredients
1 cabbage (green pointy)
4 tbsp tamari
2 tbsp peanut butter
2 tbsp olive oil
200g rice noodles
Optional toppings
1tbs of gomasio
2 tbsp of chilli sauce
Method
Preheat your oven to 220 degrees Celsius.
Wash your cabbage and chop horizontally into four pieces.
Line a baking tray with some grease proof paper and place your cabbage on the tray.
Get a small bowl and add your marinade of tamari, peanut butter and olive oil and mix well. With a basting brush gently add your marinade on the cabbages and make sure you're covering all surfaces. Cook in the oven for 45 to 60 minutes.
While the cabbage is cooking, start preparing your rice noodles. Boil a kettle, add the noodles to a bowl, pour the boiling water over the noodles and cover with a plate and let them cook. Once cooked, drain and set aside.
Once the cabbage is cooked, ladle some noodles into a bowl along with a big sliver of cabbage. Dress with gomasio or sesame seeds along with a spritz of two chilli sauce.