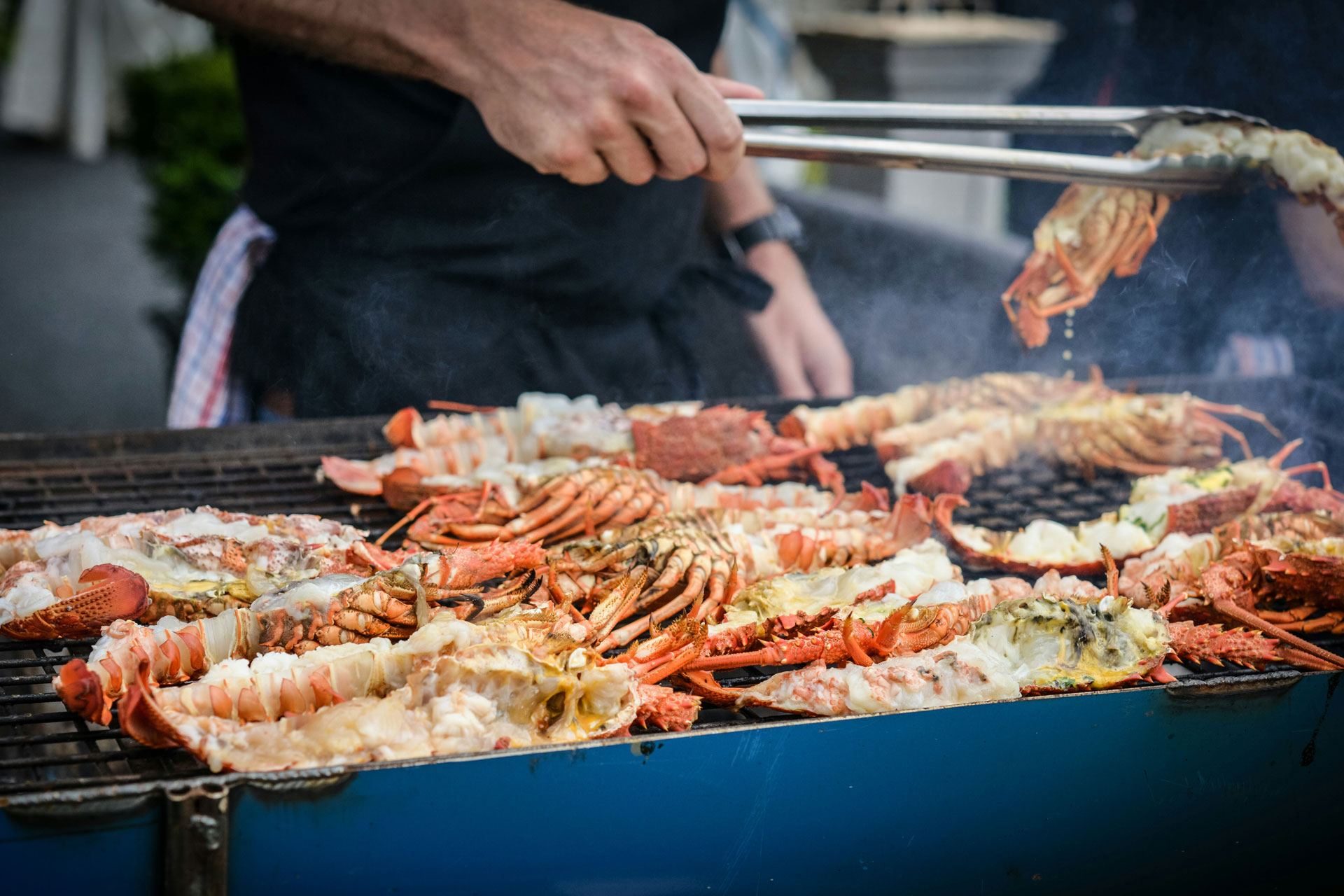 How To BBQ Seafood: A Chef's Guide
---
Top tips and recipes from chef and seafood king Tom Brown
On a summer's afternoon, there's nothing better than sizzling up some fresh fish on the BBQ. But how can you ensure optimum taste? Tom Brown, chef patron of Michelin-starred Hackney restaurant Cornerstone, is here to help. From growing up in Cornwall and honing his craft with masters like Nathan Outlaw, to serving the finest seafood in East London and even honouring the oyster with a tattoo, Tom lives and breathes all things fish. Here he shares his advice on how to barbecue seafood.
How To Barbecue Seafood: Tom Brown's Guide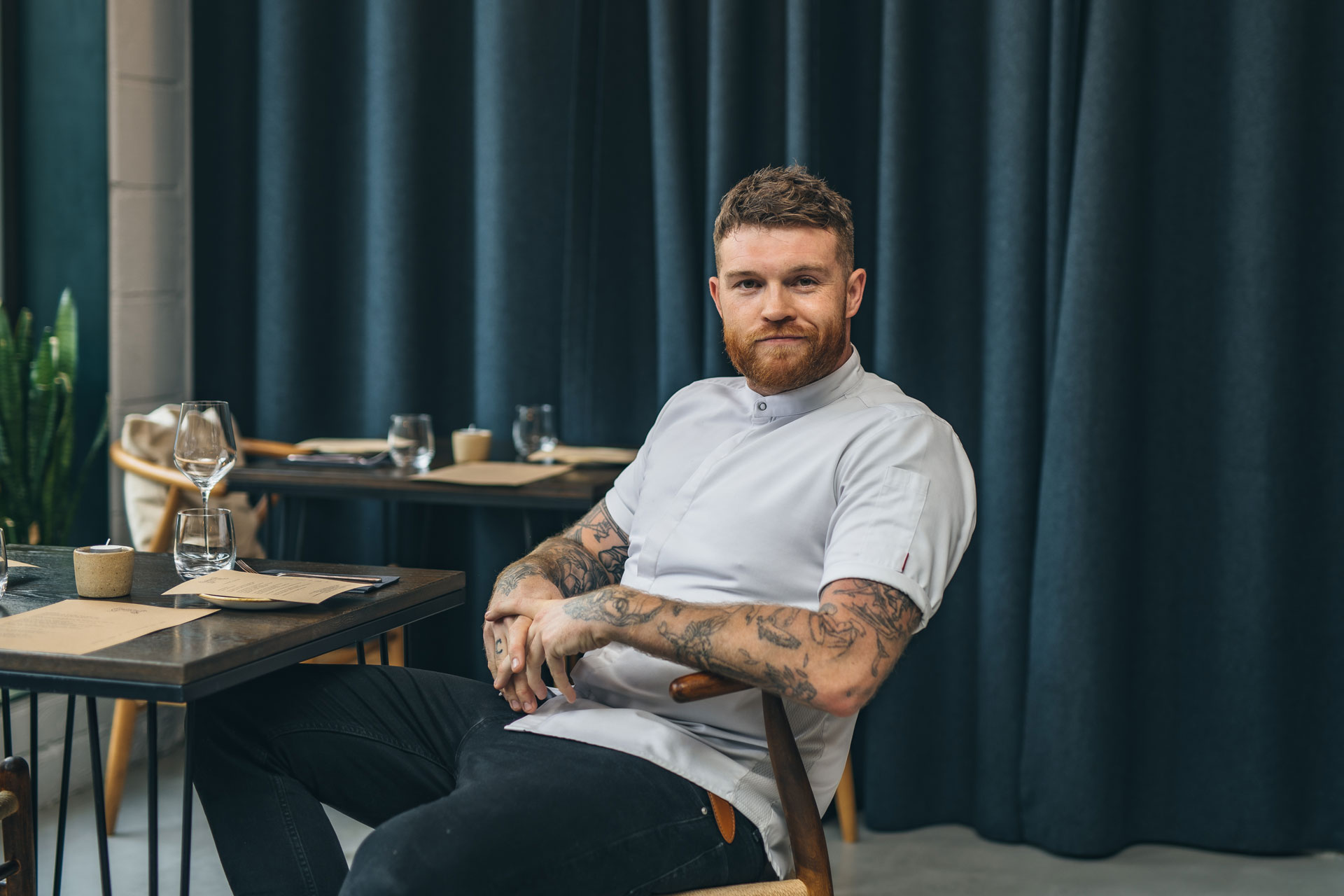 Where to get the best seafood and what to buy
When it comes to fish and any seafood, you want it as fresh as you can get it and that's where a reputable fishmonger comes in. If you live in London, I'd recommend Fin & Flounder and Moxon's. Talk to them and let them know what you're planning, they will always be able to help and offer advice.
If you're planning on serving oysters, fishmongers almost always sell shuckers, the specific knives you need to open them up. I always opt for Carlingford oysters from Ireland, they're great for novices too.
Oysters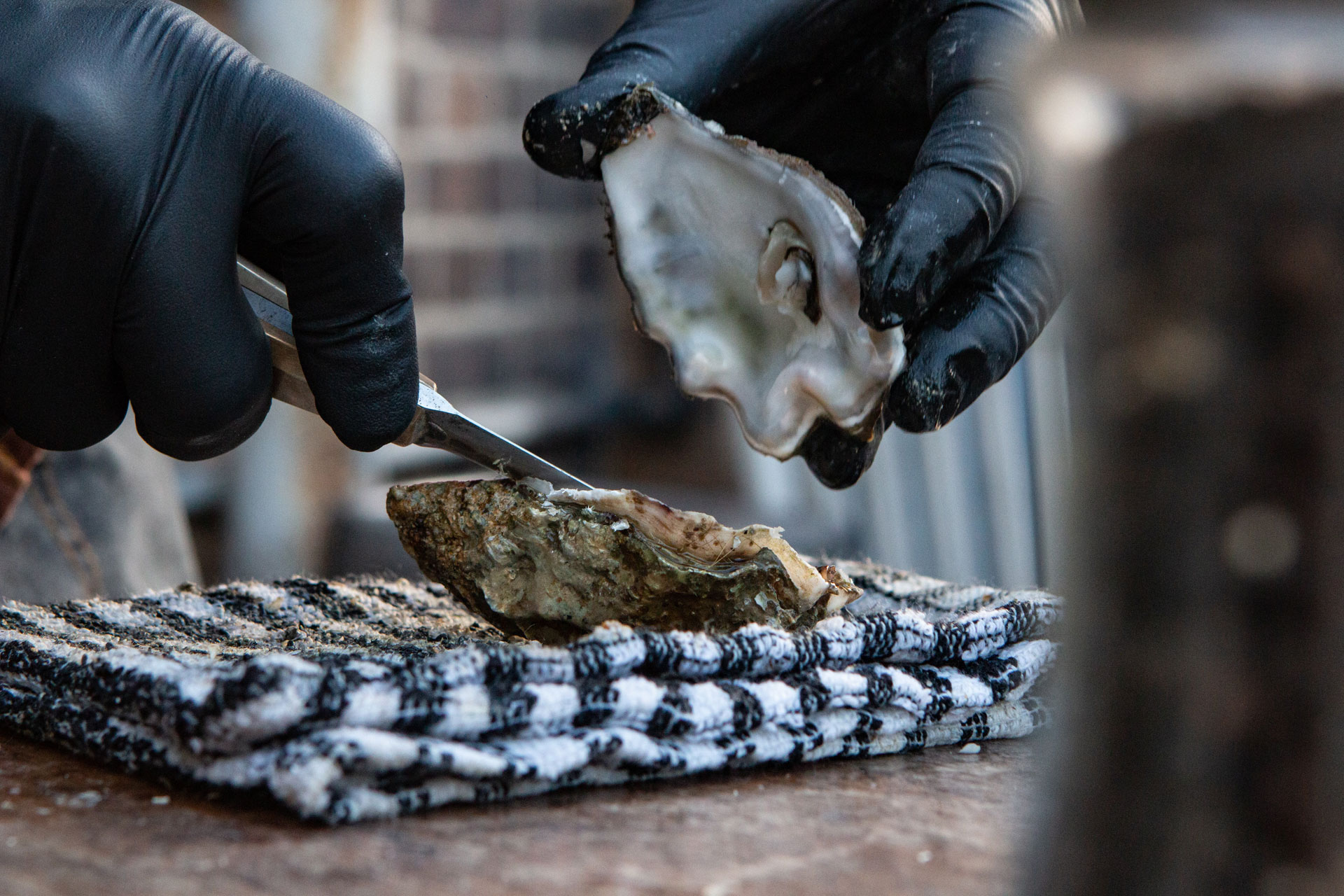 Oysters are the classiest way to make even a casual get together instantaneously chic. They can seem daunting to approach outside a restaurant setting, but these really are the perfect thing to enjoy all summer long with something cold like champagne or vodka as a pre outdoor dinner party entrée.
Keep garnishes simple like green Tabasco or Lau Gan Mai chilli oil.
Pickling oyster is super simple too – just drop them in pickle brine for a couple of hours and then enjoy.
Storing oysters well is important. Keeping them cold until you eat them in not an overpacked and cold fridge is key.
Layer them up with the top lid always facing up. Sometimes you can buy them in the natural seaweed they live in, but if they don't, keep them between wet tea towels in the fridge. Wet salt or gravel chilled down in the freezer is also a great update to the normal ice, and doesn't melt fast to keep those oysters cold.
How to BBQ and serve fish and shellfish
One issue people find with BBQing fish is that it sticks. I would suggest you pick an oily variety such as mackerel, sardines or salmon – things with a good skin on them. You want to make sure the skin has dried out a bit before putting it on the barbecue so leave the fish in the fridge uncovered for a few hours. You can also buy fish cages – you pop the fish in, cook on one side and then turn it easily onto the other side with the handles.
Make sure your BBQ is super-hot but that there are no open flames. You can cook over hot coals or gas, but if you are cooking over open flame, the fish will dry out much faster.
Recipe ideas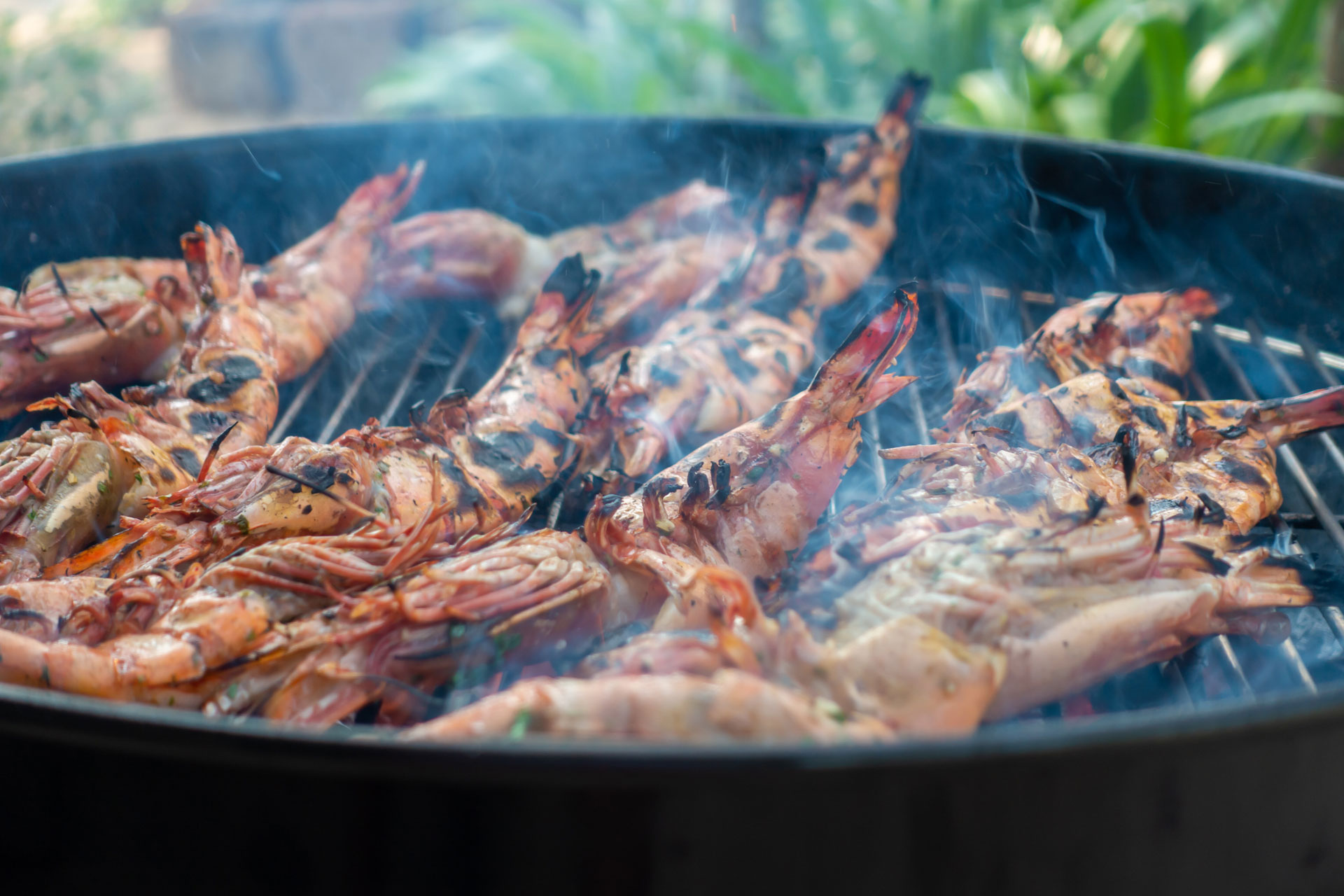 Barbecued oysters
Shuck an oyster, separate the oyster meat from the shell and turn it over.
Add a small knob of butter into the shell and pop the lid (the top oyster shell) back on.
Put the oyster shell between the bars of the hot barbecue with the lid facing up.
When the oyster starts to bubble, it's ready. Take it off the heat, serve and enjoy!
Barbecued lobsters
Split the lobster in half and remove the entrails with a spoon.
Drizzle over some oil and season with salt and pepper. Place the lobster shell down until the meat begins to turn translucent.
When the meat becomes tender, remove from the heat and tuck in.
Barbecued prawns
Coat the prawns in some oil and add to the hot grill.
Cook the prawns until the shells are pink, then serve with some lemon and enjoy.
READ MORE:
The Ultimate BBQ Guide / Top Tips For Making Your BBQ More Sustainable