How to Use Foraged Ingredients
---
There is something so grounding and fulfilling mentally and physically about going outdoors and fully immersing ourselves in nature. Foraging for our favourite foods makes us appreciate how our bodies are connected to the seasons and the plants around us, which can provide us with the nutrients and medicinal constituents we need for the season ahead. By Camilla Hewitt
A Guide to Using Foraged Ingredients
Life in Clover
Herbalist and naturopath Rachel Landon from Wilder Botanics says, 'A favourite herb to forage this summer is Red Clover. Try to gather the newly opened flowers and always harvest on a dry day. Lay them flat and leave in a warm place away from direct sun. When totally dry, transfer to a sealable container to enjoy as an infusion. The purplish, red flower has a long medicinal history, traditionally as a blood cleanser and detoxifier, today herbalists use it to cleanse the lymphatic system, treat chronic skin conditions and help alleviate menopausal symptoms.
The benefits don't stop there, Red Clover also supports the bodies eliminative organs, helping to remove mucous from the lungs in chronic lung conditions, and assisting the digestive system by stimulating the flow of bile. As a relaxant it helps to relieve stress and tension. Please note Red Clover does have a blood thinning effect when taken in large quantities, so please do not take if on blood thinners.' wilderbotanics.com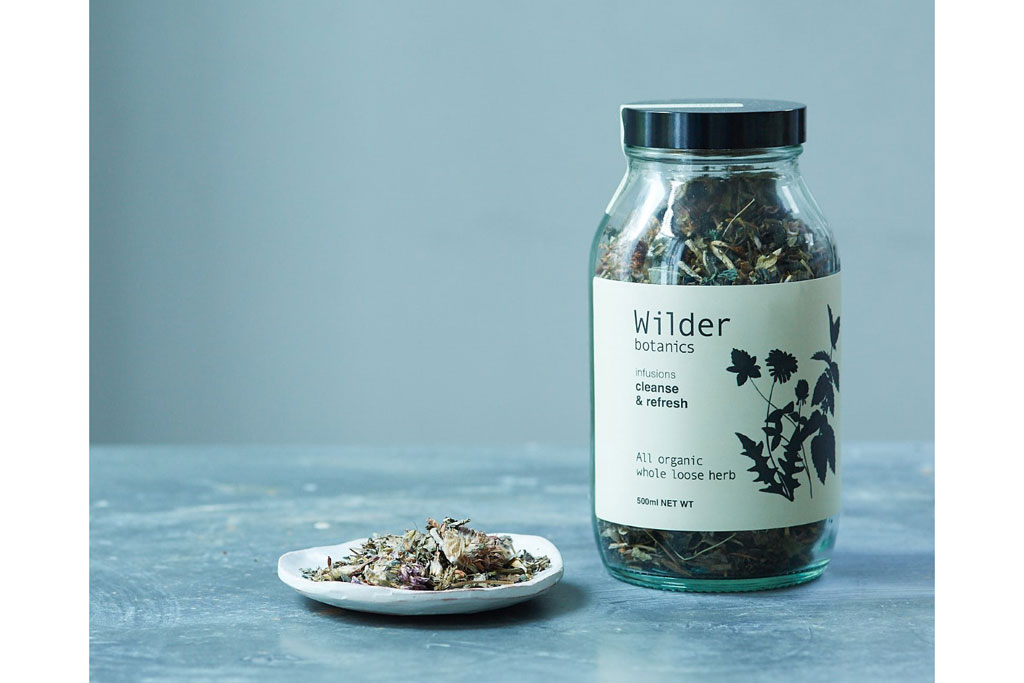 Plant Power
To learn more about herbal medicine, Plants for the People by Erin Lovell Verinder is a beginner's guide to using plants to restore vitality and a general sense of wellbeing, with recipes for easy-to-make teas, tinctures, syrups, balms and baths. Throughout there are tips and tonics for addressing common ailments such as bloating, bad skin, lack of energy, coughs and colds, jangling nerves and many other present-day complaints.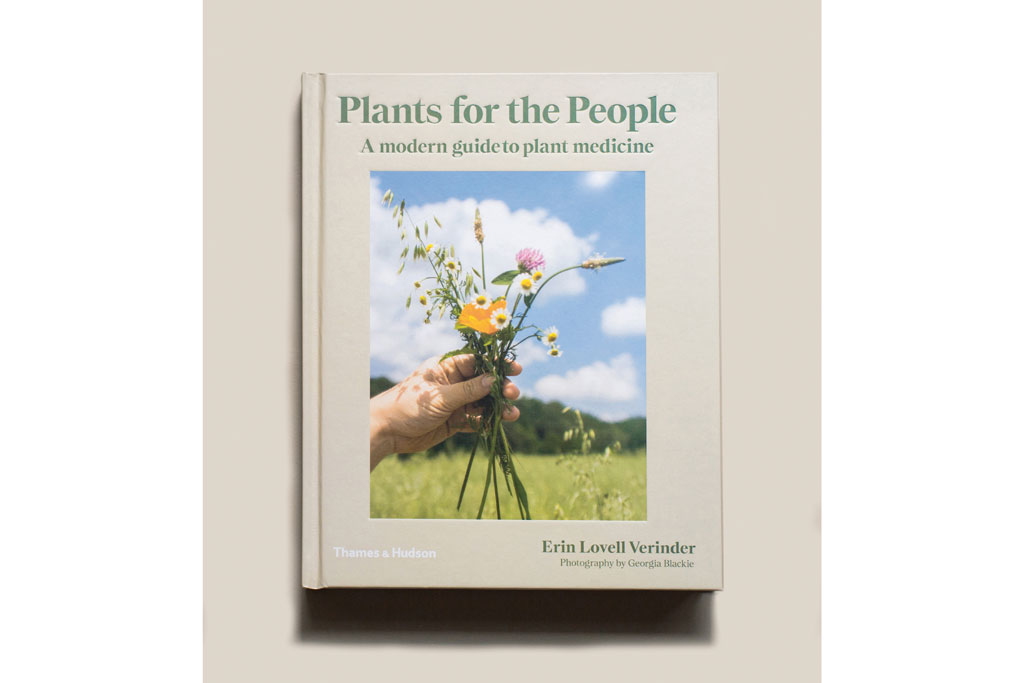 We're Jammin'
With succulent British strawberries in season, try making Hemsley + Hemsley Strawberry Chia Jam. Simply blend together 180g strawberries, 1 tbsp of honey, ½ tsp vanilla extract, then stir in 2½ tbsp of chia seeds and place in the fridge for an hour to "gel". Spread onto quinoa scones for a healthy spin on the teatime classic. When making fruit jam with chia seeds, the seeds do all the work. Instead of cooking fruit down, relying on pectin, and adding sugar to help it set, the chia seeds absorb the fruit juices and thicken to a jammy consistency. Not only that, they're packed with antioxidants, full of omega-3 fatty acids, and are rich in fibre and protein.
5 Ways to Bring Nature into Your Home
Take It Outside
Take inspiration from Nomadic and use your foraged foods to create an outdoor dining experience for your family. With so much of our lives spent indoors, if you can eat al fresco it can be very beneficial for your health, reducing heart rate, lowering stress hormones and easing muscle tension. Nomadic is a restaurant without walls that creates feasts cooked over open fire in a woodland close to London. Taking inspiration from nature they create tablescapes using foraged items such as ferns, conifers and wild flowers. experiencenomadic.com
Interview: Arizona Muse on How to Live a Better Life
Bread of Heaven
Social media sensation, Blondie + Rye is serving up some of the best summer baking inspiration. Not only is this a beautifully brilliant way to use your foraged produce it could provide an educational activity for your children that encourages them to try home-grown foods. Entrusting a child to take care of the living parts of their environment, from a herb box on the windowsill to a fruit tree in the backyard, not only teaches them responsibility but also the creates a sense of wonder of the natural world and the life it supports. @blondieandrye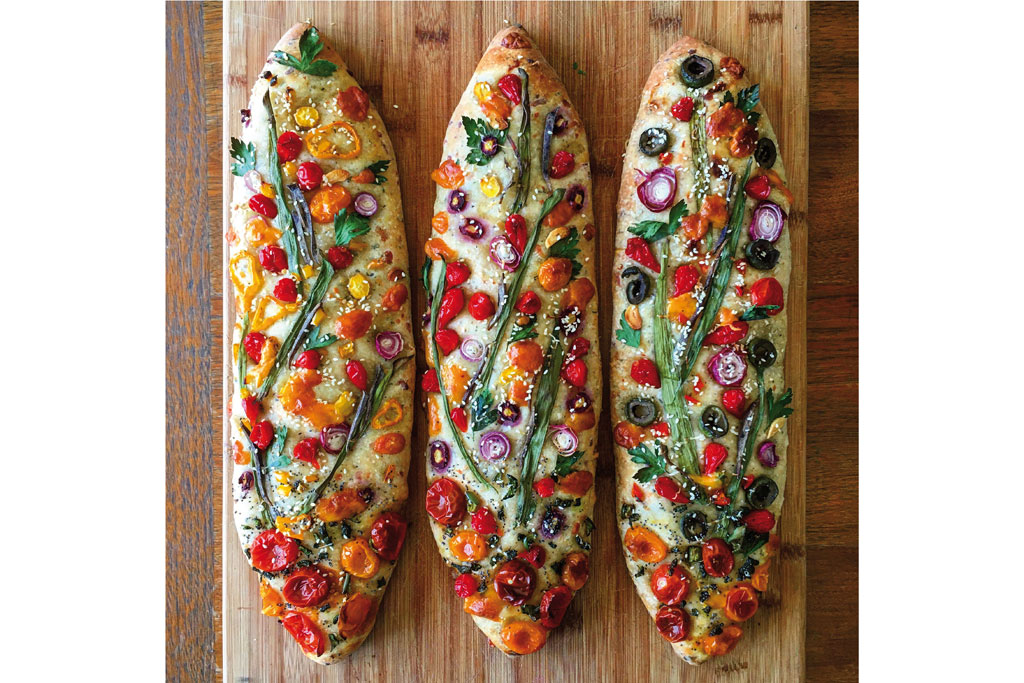 READ MORE
Marcus Wareing's Parmesan & Oregano Baked Pumpkin / Healthy Picnic Ideas & Recipes