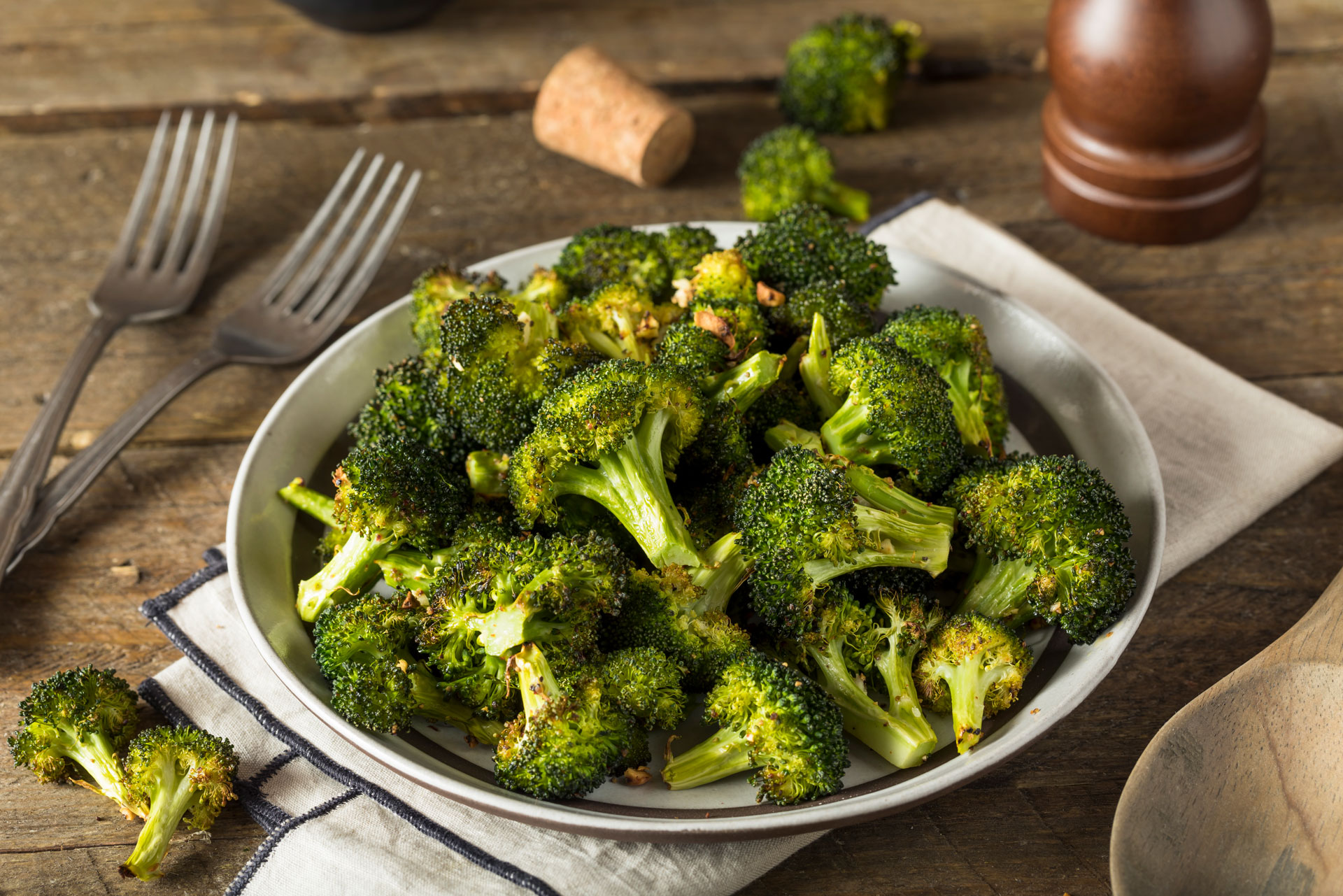 Ingredient of the Week: Broccoli
---
Don't overlook the humble broccoli, says Bettina
Each week plant-based cook Bettina Campolucci Bordi, founder of Bettina's Kitchen, gives us the lowdown on a particular seasonal vegetable or ingredient, offering cooking tips and a recipe. This week it's broccoli.
The beauty of broccoli isn't always appreciated. Frowned upon by children, it's known for being the vegetable that is often overcooked and turned into mush – but the humble broccoli is capable of so much more. I prefer it whole roasted and dabbed in a beautiful dressing, slow roasted until sticky and sweet or whizzed into a creamy mash with a dash of coconut cream and a cheeky drizzle of truffle oil.
One of my favourite ways to cook broccoli is in a curry. I use the leaves, stem and all. I pull the leaves off the stalk, peel the stalk and then simply slice it up and fry off first thing with garlic, onion and whatever other base I choose. The leaves and stalk add crunch and texture.
Broccoli is a cruciferous vegetable that is naturally high in B-vitamins, antioxidants and phytonutrients. It also contains fibre that is great for gut health, choline that is essential for learning and memory, and many other important nutrients.
It is widely seasonal in the UK at the moment. If you are getting broccoli from farmers markets or choosing your own in shops, look for varieties with a vibrant green colour and densely packed florets that are free of blemishes, browning or wet spots. The broccoli head should feel heavy in your hand for its size. Give the leaves a good look too: they should be fresh and vibrant, as that's a sign that the broccoli was recently harvested.
Recipe: Korean Barbecue Roasted Broccoli
I have an intense love of Korean flavours and am so happy that I am able to share that love with you. This marinade isn't just great for these broccoli bites either – it goes well with lots of things. It also keeps well in the fridge.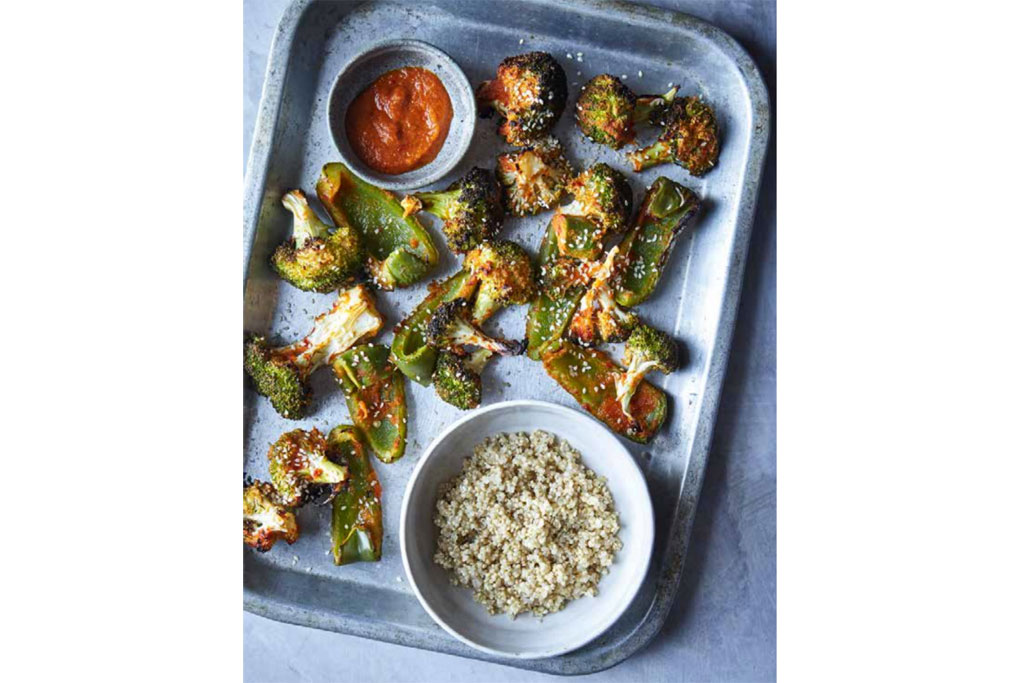 Makes 2 portions
Ingredients
1 head of broccoli, chopped into bite-size pieces
1 large green (bell) pepper, sliced lengthways
For the Korean barbecue sauce:
1⁄2 pear
2 tablespoons tamari
1 thumb-size piece of ginger root
2 garlic cloves
1 tablespoon sesame oil
1⁄2 red (bell) pepper
1 shallot, sliced
olive oil, to drizzle (optional)
For the topping:
Sesame seeds
To serve:
Steamed rice, rice noodles or steamed quinoa
Method
Preheat the oven to 200°C (400°/Gas 6).
Put all the dressing ingredients in a blender and blitz until you have a smooth sauce.
Toss the vegetables in the barbecue sauce and roast in the oven or on the barbecue for about 15 minutes until just tender but still with a bit of bite.
Serve with steamed rice, noodles or quinoa and drizzle with olive oil, if using.
MORE RECIPES FROM BETTINA: