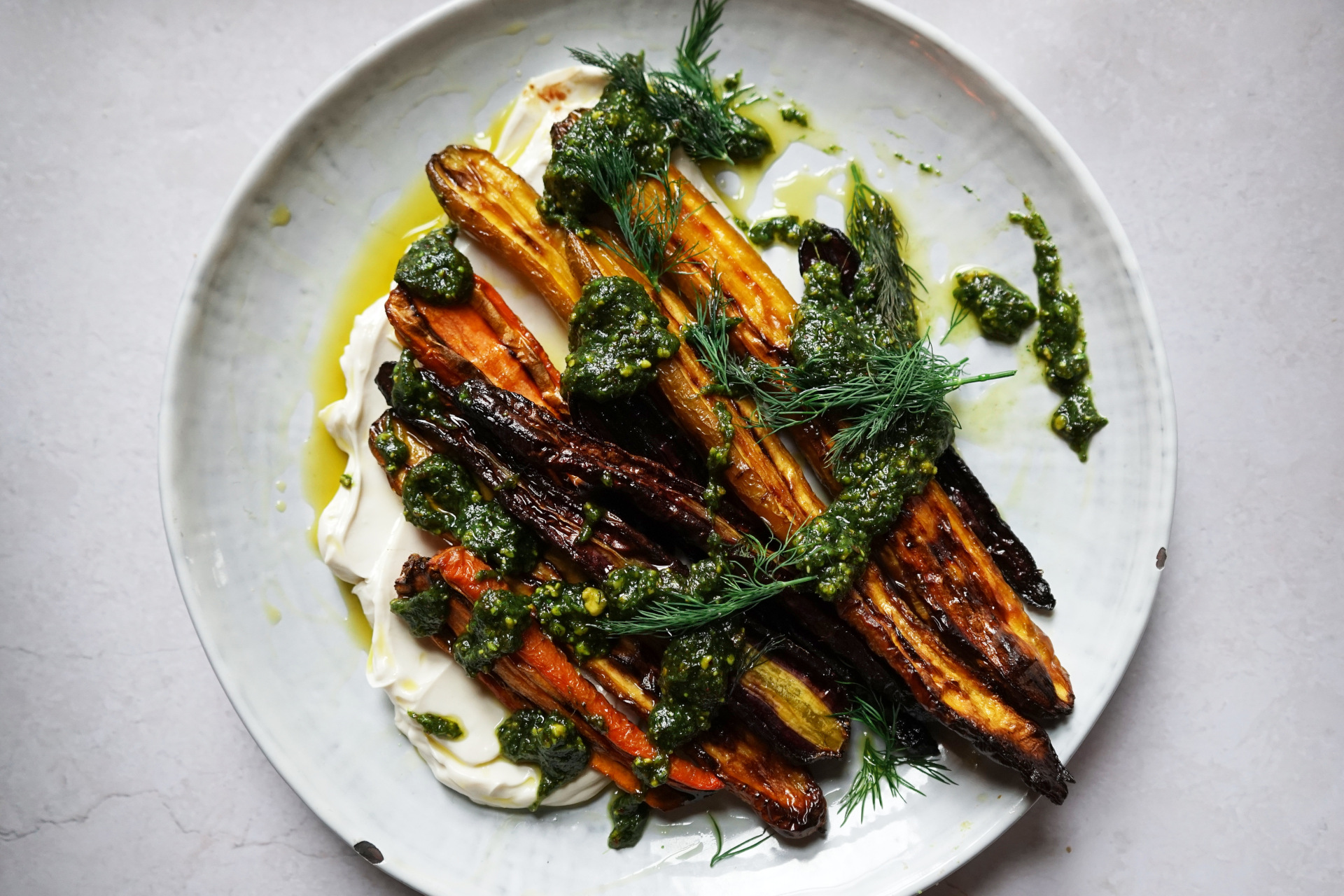 Ingredient of the Week: Dill
---
Each week plant-based cook Bettina Campolucci Bordi, founder of Bettina's Kitchen, gives us the lowdown on a particular seasonal fruit, vegetable or ingredient, offering cooking tips and a recipe. This week it's dill. 
It's versatile and easy to grow
I grew up in Sweden with a green fingered grandmother that grew a lot of her own berries, herbs, flowers and whatever else she could fit into her small plot. Anyone that has been to Scandinavia will know that dill is one of those herbs that is generally used in many ways. It's a great addition to dressings, dips, sauces, soups and garnishes.
It's believed to have special powers
Dill is native to southwestern Asia and an established herb in many parts of Eurasia and North America. The word 'dill' is derived from the Old Norse (a North Germanic language that was spoken in the 9th to 13th century) word 'dylla' or 'dilla' meaning to lull, sing a lullaby, to sooth children. This implies the soothing powers of dill, in fact many parts of the world believe it to have protective powers; I think we could all use a bit of that. The ancient Romans believed that dill would bring good fortune, they valued dill as a symbol of vitality, joy, and pleasure. According to one belief, dill is a plant that helps to attract love and abundance, while another says that it can protect you against envious people.
This dish
I am pairing dill with carrots here – sweet with aromatic, combined with a creamy base as a big hello to some sunshine coming our way. I get very excited when I see multi-coloured carrots as they really do add another dimension to this humble vegetable. They transform a dish into a piece of art. The trick here is to caramelise the carrots so that they release a natural sweetness, which marries nicely with this dill pesto and a lemony yoghurt sauce. This version is mild and child friendly, but if you like spice, add some harissa or chilli to the bed of yoghurt.
Roasted Carrots with Dill & Pistachio Pesto on a bed of Lemony Yoghurt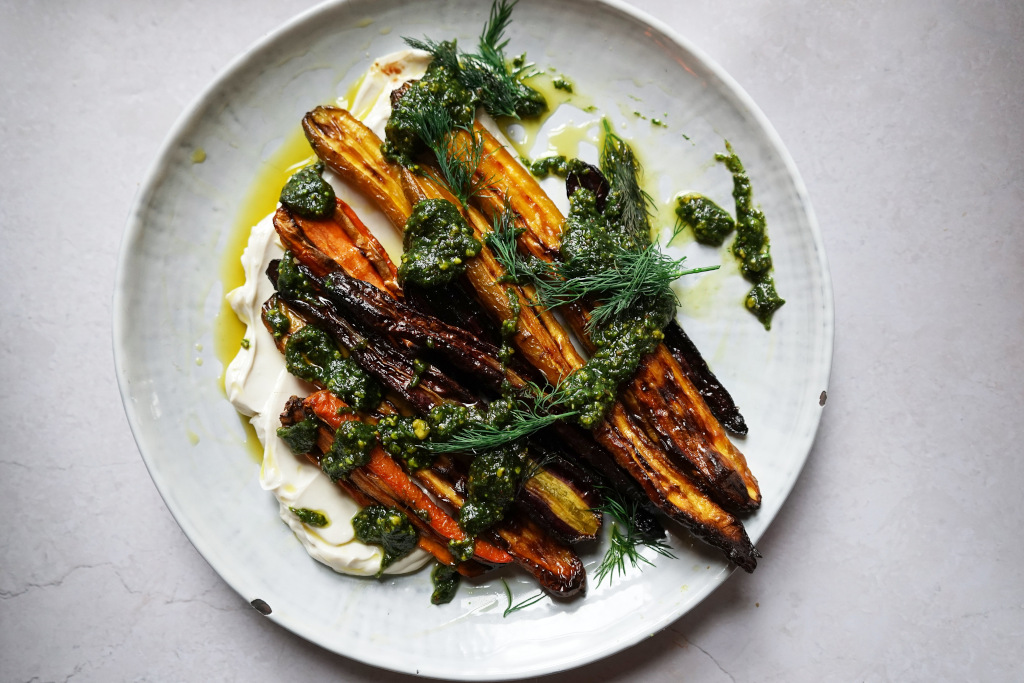 Makes 2 servings or 4 as a side
Ingredients:
5 carrots, multicolored, halved lengthways
olive oil, for roasting
For the pesto:
30g pistachio nuts
10g fresh dill
1 tsp salt
40ml olive oil
150g plant or plain yoghurt
juice and zest of ½ lemon
pinch of salt
For the Topping:
Method:
Preheat the oven to 180ºC.
Line a baking tray with greaseproof paper and add the carrots.  Drizzle with some olive oil and place in the oven for 30 minutes, until soft and looking slightly charred.
Add all the pesto ingredients to a small blender and blitz until smooth.
In a bowl, mix the lemon juice, lemon zest and salt into the yoghurt then spread this on a serving plate.
Place the carrots on top of the bed of yoghurt, then add generous dollops of pesto and top with dill sprigs and a drizzle of olive oil.
More Ingredient of the Week: