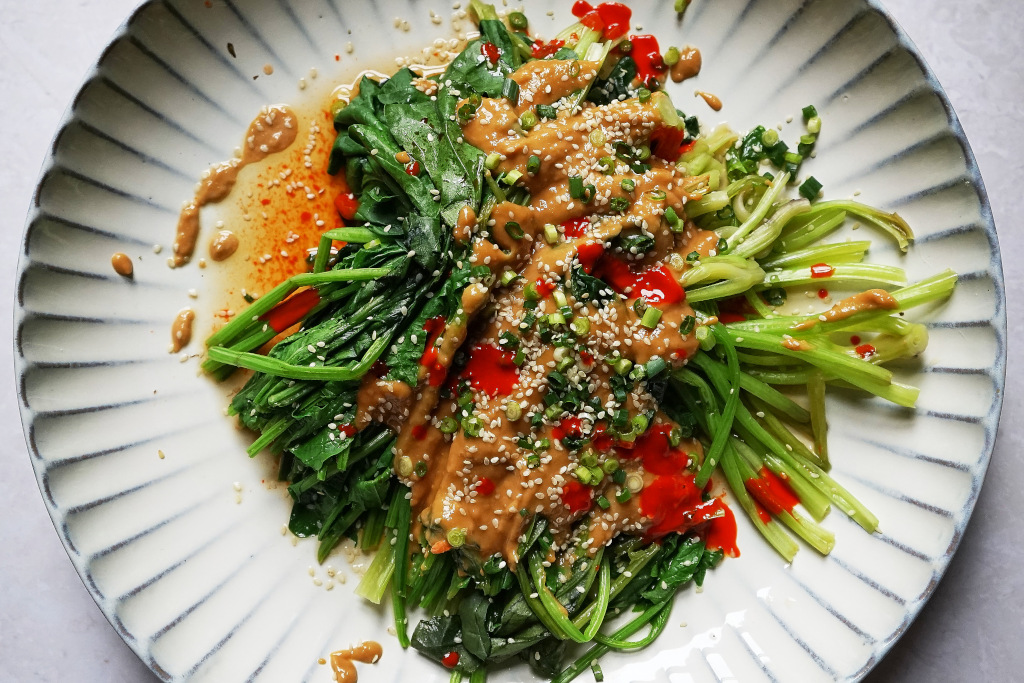 Ingredient of the Week: Spinach
A tasty way to cook this nutrient-packed vegetable
Each week plant-based cook Bettina Campolucci Bordi, founder of Bettina's Kitchen, gives us the lowdown on a particular seasonal fruit, vegetable or ingredient, offering cooking tips and a recipe. This week it's spinach. 
Ingredient of the Week: Spinach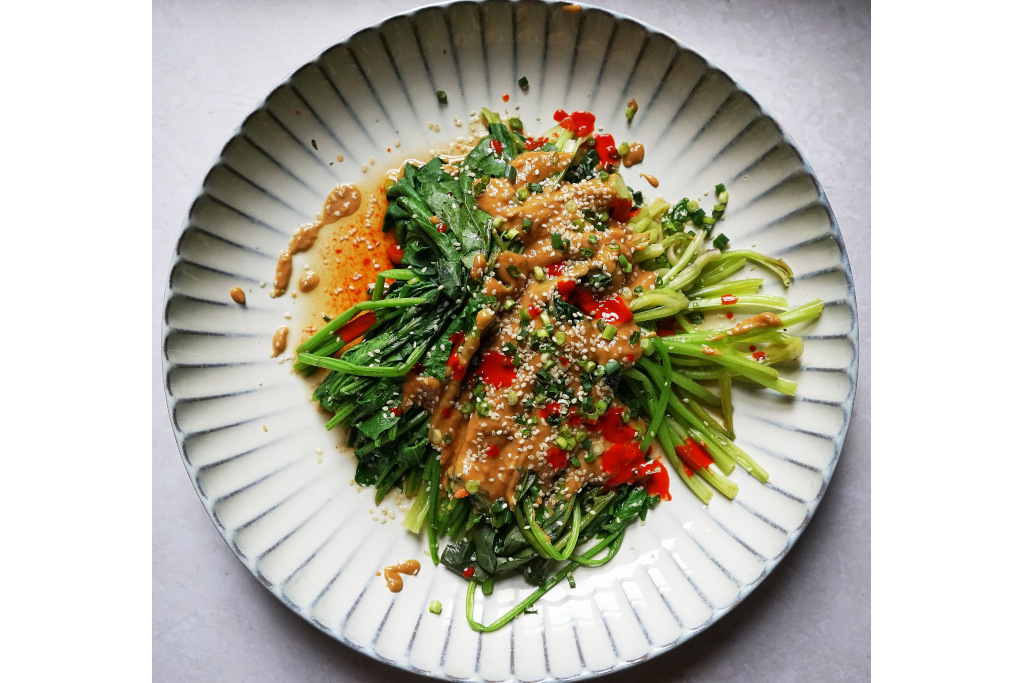 It's healthy
Leafy greens, such as spinach, kale, broccoli, spring onions and bok choy are all good sources of two nutrients which are essential for your bone health: vitamin K and calcium. And spinach, my ingredient of the week, is packed with nutrients. Just one cup of raw spinach delivers 181% of the daily recommended value of Vitamin K and 56% of Vitamin A.5. Plus, there's a plethora of different varieties, and with spring on the doorstep, there will be plenty to go around.
Growing it
Spinach does best when growing in moist, nitrogen rich soil. It is also an incredibly generous plant as it is the gift that keeps on giving. Once you have harvested your spinach all you have to do is wait patiently until it grows back up again. Its a great plant to grow in your garden and easy to maintain – you just need to keep those pesky slugs away.
This dish
I'm lucky enough to live close to a fantastic Japanese shop, with lots of authentic Japanese fresh fruit and vegetables, and delicacies.  I have used Japanese spinach in this dish however any type of spinach or greens will work too. The peanut dressing is a lovely match, bringing a great zing to an otherwise very simple dish.  Easy to make and can be ready in minutes!
Recipe: Steamed Spinach with a Zingy Peanut Dressing
Makes 4 servings as a side
Ingredients:
1 large bunch of Japanese spinach (or regular)
1 tbsp tamari, or soy sauce
1 tbsp sesame oil
For the Peanut Dressing:
50g smooth peanut butter
juice of 1 lemon
10ml maple syrup
1 tsp ginger, grated
1 clove garlic, grated
1 tbsp tamari, or soy sauce
For the Topping: 
chilli sauce
sesame seeds
chives, chopped
Method:
Fill a large frying pan ⅓ full of water and bring to the boil.
Chop the bunch in half, keeping the stems.
Add 1 tbsp tamari to the boiling water, then add the spinach to the pan and turn off the heat.  Add a lid and leave to steam for approx 5 minutes.
Meanwhile make the dressing by adding all the ingredients to a bowl and mix well to combine.
Drain the spinach then drizzle with sesame oil and massage the oil gently into it.
Arrange on a nice platter, add the peanut dressing over the top, and sprinkle with chilli sauce, sesame seeds and chives.
More Ingredient of the Week:
Broccoli / Aubergine / Pak Choi