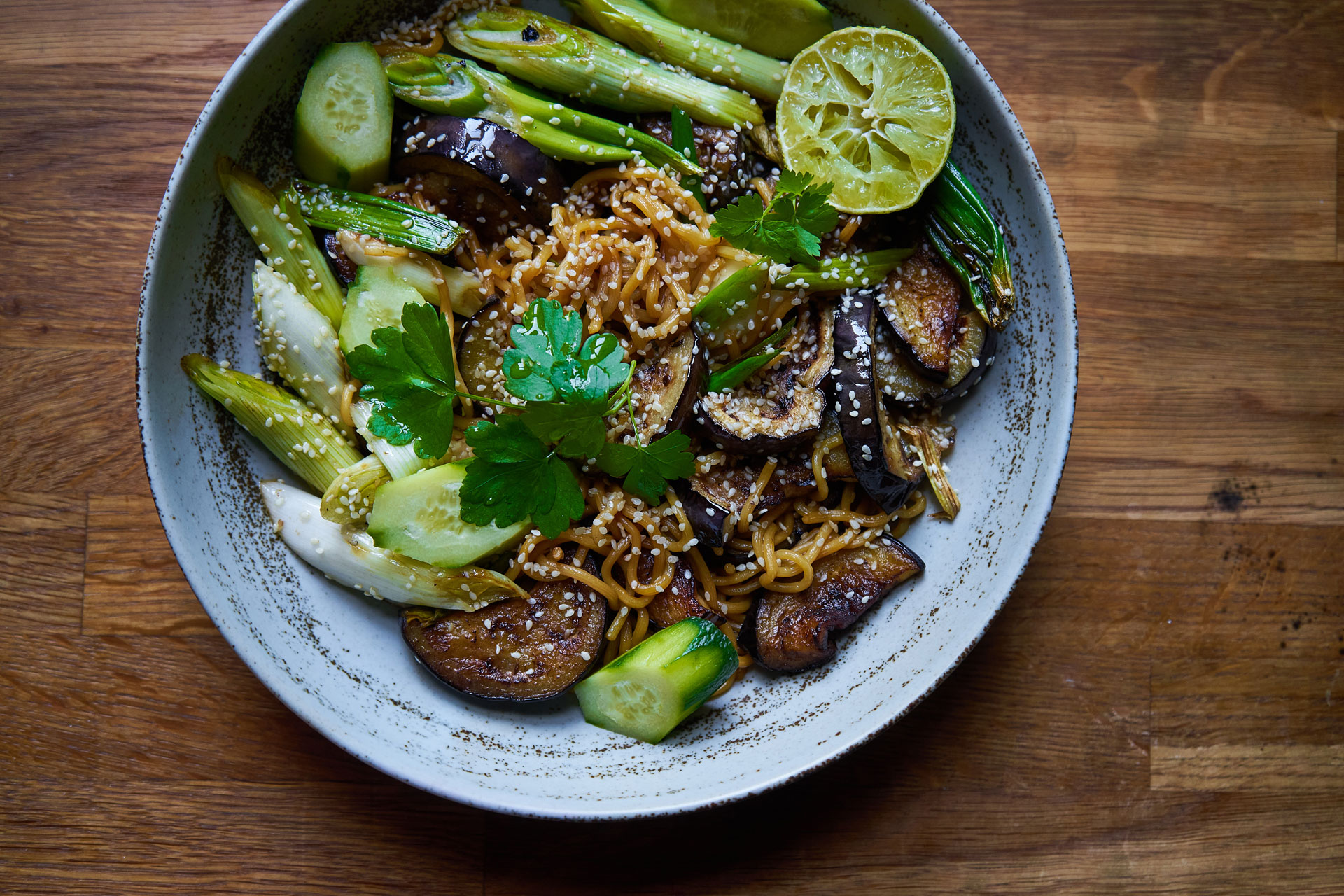 Ingredient of the Week: Tamari
---
How to jazz up your cooking with tamari
Each week plant-based cook Bettina Campolucci Bordi, founder of Bettina's Kitchen, gives us the lowdown on a particular seasonal fruit, vegetable or ingredient, offering cooking tips and a recipe. This week it's tamari.
This week's ingredient is tamari, one of my pantry staples and a great addition of flavour to so many dishes. Dating back to the 7th century AD when it was brought from China to Japan, it is most recognised as the gluten free version of soy sauce so for anyone with wheat allergies or gluten intolerances, tamari is a fantastic alternative.
The difference between tamari and soy sauce is that soy sauce is the liquid that is formed from the process of brewing soy beans, wheat and salt together which is left to ferment.  This mixture is then pressed and the liquid that is released is soy sauce.
Tamari is the liquid that is created as a byproduct of making miso, a paste made from fermented soybeans only.  While still relatively salty in taste, it typically contains less sodium than soy sauce. Tamari is usually smoother and richer in flavour than soy sauce, with the benefit of being made without any additives or preservatives.
I love to use tamari in dipping sauces, dressings, in noodle and stir fry dishes. It can be added to soups and stews to enhance the flavours and I especially like to use it when making my 'non-meatballz' and plant based burgers. It gives a rich umami taste which many people say they often miss when giving up meat.
Tamari is becoming more popular and sometimes can be found in the Asian sections of large supermarkets. If you can't find it there, you should be able to buy it from your local health food store or Asian specialty store.
Today I'm going to share my recipe for an aubergine stir fry.
Recipe: Aubergine Stir Fry
I'm loving aubergines at the moment, and this simple aubergine stir fry has only the addition of lovely salad onions, noodles and a delicious and easy to make sauce. I encourage you to make sure that your aubergines are cooked through for long enough so that they are soft (not chewy!) as this makes all the difference to this dish. You can, of course, add any other vegetables you like to this dish if you have ingredients that need to be used up in your fridge. It's a very versatile dish.
Ingredients
For the aubergine stir fry:
Olive oil, for frying

2 aubergines, halved lengthways then cut into 1cm slices

3 large salad onions / scallions, diagonally sliced into 2cm slices

300g yakisoba noodles

Pinch of salt
For the sauce:
25ml tamari

1 tbsp maple syrup or honey

1 tbsp sesame seed oil
For the toppings:
½ small cucumber, sliced

1 lime, halved

Handful fresh coriander

1 tsp white sesame seeds
Method
Cover the base of a large frying pan with olive oil and heat over medium-high heat.

Add the aubergine slices in 1 layer and fry until browned on each side. Then add a dash of water to cover the base of the frying pan which will steam cook them, they are ready when they are nice and soft and the water has evaporated (this should take around 4-5 minutes). You may need to do this in 2 batches, or use 2 frying pans! Once done, remove the aubergine from the pan and set aside.

Add the salad onions to the pan with some more olive oil and a pinch of salt, and fry for about 1 minute on a very high heat. Remove from heat and add to the aubergines.

Meanwhile, add the noodles to a small pot of boiling water for approximately 2 minutes, so that they separate well, then drain.

Mix the sauce ingredients together in a bowl, then add this, along with the aubergine, salad onions & noodles to a frying pan and place over a high heat for a few minutes to warm through.

Divide between 2 serving bowls, then sprinkle with sesame seeds, and top with ½ lime, cucumber slices and coriander.
MORE INGREDIENT OF THE WEEK: