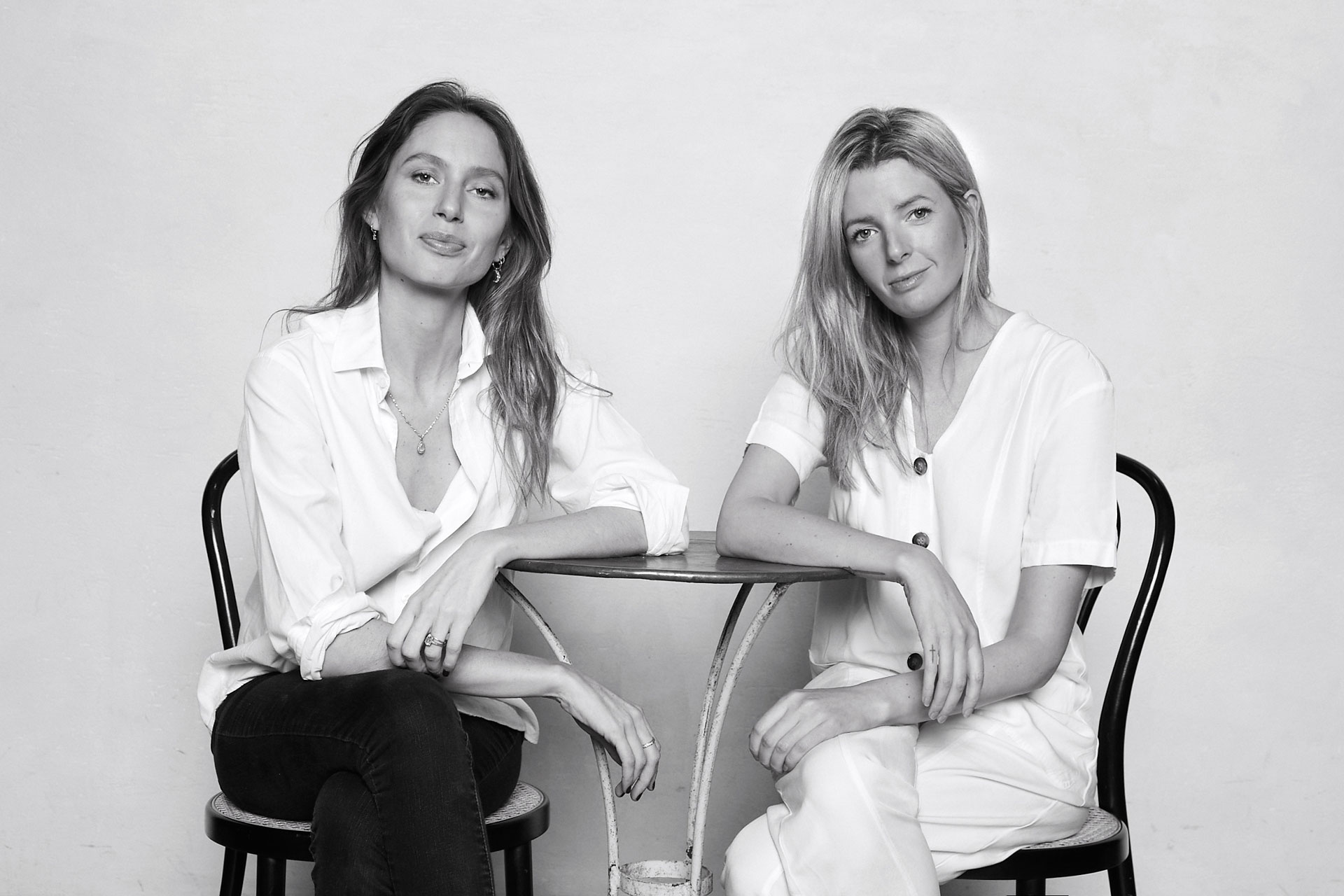 Interview with Wild By Tart's Jemima Jones and Lucy Carr-Ellison
---
What will the hospitality industry look like post-lockdown?
Ahead of restaurants reopening, we catch up with the coolest catering duo in town, Wild by Tart's Jemima Jones and Lucy Carr-Ellison
Kate Moss, Cara Delevingne, Eddie Redmayne – the client history of foodie duo Jemima Jones and Lucy Carr-Ellison reads like a guest list for an exclusive celebrity party. Yet behind all the glitz and glamour of their business lies something very simple: a love for good food. The pair met while living in New York, going on to launch a catering company back in the UK, Tart London – which quickly became the go-to for fashion shoots. But they didn't stop there: next was the launch of their own bricks and mortar restaurant, Wild By Tart in Belgravia, which continues their ethos of seasonal, sustainable cooking. It's set to reopen this April, and Jemima and Lucy are raring to go.
Q&A with Jemima Jones and Lucy Carr-Ellison
What is your food philosophy?
We cook food that excites us, using ingredients we know work well together. We look to work with suppliers who have unique stories of sustainability or craftsmanship and also enjoy cooking with produce from our family farms.
Favourite recipe you've cooked recently?
We have just been recipe testing for reopening and are thrilled with our habanero garlic clams and our burrata dish which comes with charred red onions marinated in pomegranate molasses, sumac and mint.
Most memorable meal out?
We would say Petersham Nurseries for the beauty, simplicity and pure pleasure of the space, the first time going to The River Café, and also the first time going to Dining's, about 10 years ago in the Marylebone location – it blew our minds. Som Saa was pretty fantastic the first time, and so was Brat.
What's in your fridge right now?
Jars and jars of preserves. For the first time ever we have had spare time to make preserves at the weekend. At the moment it's stacked with every kind of wild garlic condiment you can imagine.
Top tip for eating more sustainably?
Eat locally and support small suppliers who are farming environmentally sensitively.
Favourite in-season ingredient?
Forced pink rhubarb.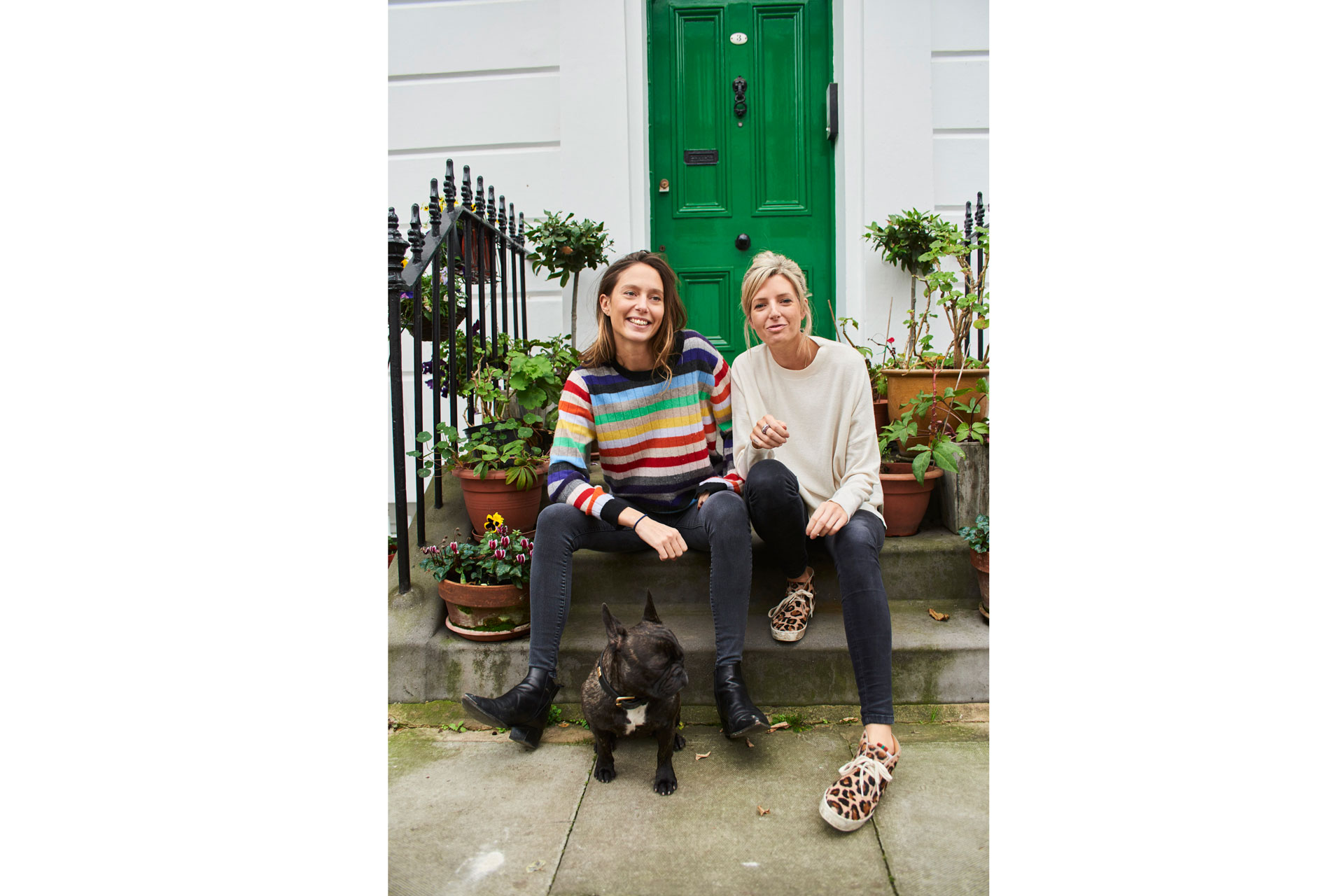 Where have you both spent lockdown?
Lucy: Home in Northumberland at first and then back down to London to work on the reopening of Wild by Tart.
Jemima: We were lucky enough to find ourselves at our family farm in the hills of southern Spain when the new lockdown was declared; so we decided to stay away until the Spring, and had an adventure that took us from Spain to the Arabian peninsula then onto Kenya.
Any lessons you learnt in lockdown that you can share?
To be stricter about a balance between home life and work.
Obviously, the hospitality industry has been hugely affected by the pandemic. How has it been having to adapt your business to suit ever-changing rules?
It has been incredibly challenging but it has shown us how quickly you can pivot and adapt, what works for your business and what doesn't. We have given it our best but a large part of our business is dependent on events and there was no way around this – so we're very much looking forward to it returning.
How will the pandemic will affect the future of the hospitality industry?
I think that it has humbled a lot of people, many egos have been bashed! The hospitality industry feels much more united, there has been a great feeling of looking out for your neighbour and I think that we will come out of it stronger. We have all had to cut down to our core and will build back up with caution. Those still going are pretty thankful to just have a business.
Will the world of DIY boxes and restaurant deliveries continue to grow?
They will most likely take a dip when things reopen, however for some it has really taken off and will continue to be a strong revenue stream.
How are you feeling about restaurants opening up again?
Incredibly excited – it can't come fast enough! We're in recipe testing and dish tasting overdrive.
What does the future hold for Wild By Tart?
We are so excited to reopen the restaurant, hold events and we are also rebuilding our external catering team, so we are looking forward to popping up at weddings and events all over the country. Our terrace and takeaway kiosk reopens on 12 April and then on 13 it's our restaurant and Wild Store.
READ MORE:
Best Farm-To-Table Restaurants in the UK / Wild by Tart's Aubergine Curry