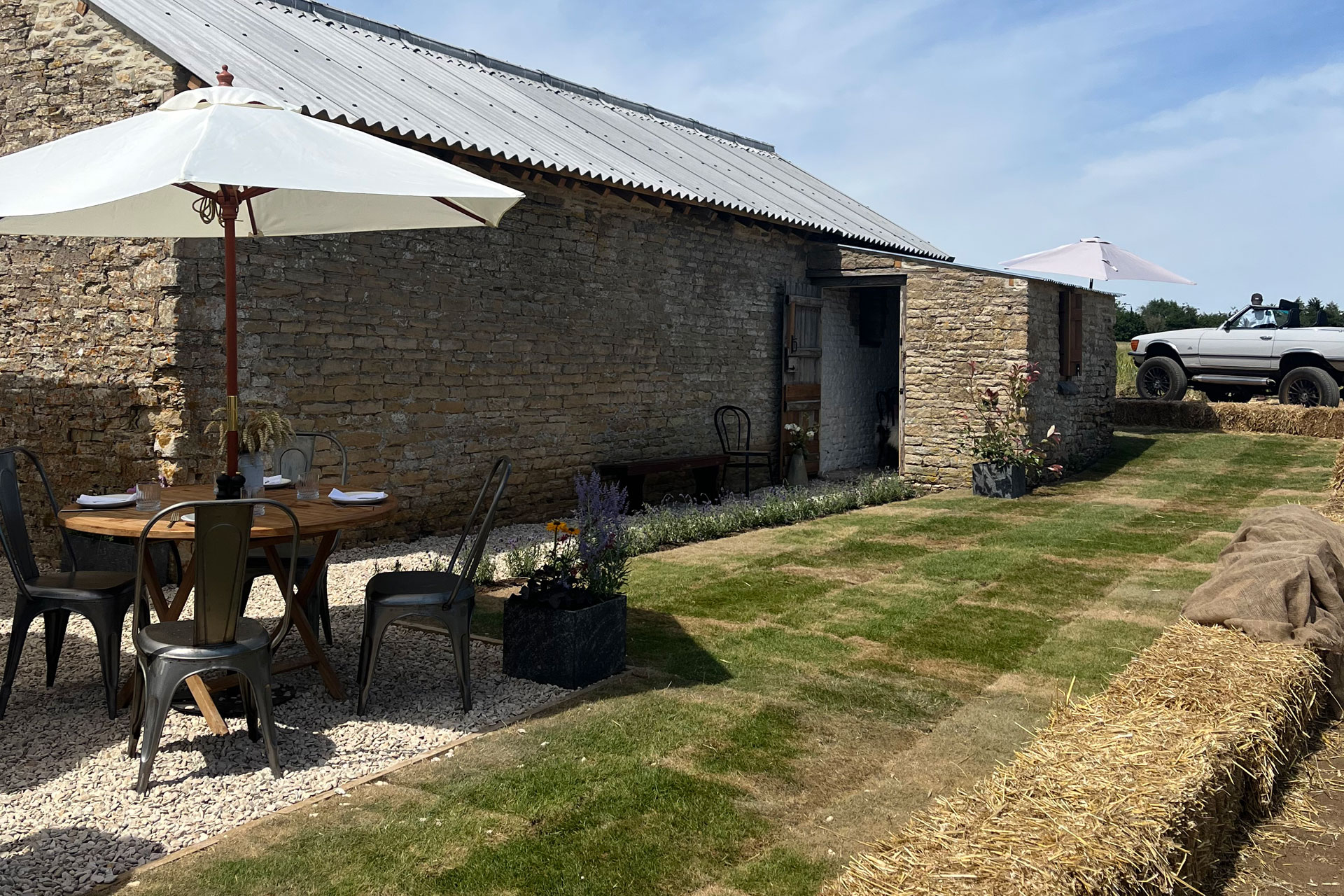 What's The Story With Jeremy Clarkson's Farm Restaurant?
---
The Diddly Squat restaurant was forced to close following a dispute with the council
As all Clarkson's Farm viewers will know, Jeremy Clarkson's transition from tyres to tractors has been far from smooth. It all began when the famed broadcaster decided to turn his hand to a career in agriculture, buying a 1,000-acre farm in the Cotswolds, which he called Diddly Squat Farm, and filming his pursuits for a Prime Video documentary. He has come up against difficult weather, unresponsive crops and, of course, the pandemic – but Clarkson's most recent battle has been with the council over his quest to open a restaurant on the farm. 
When Did Jeremy Clarkson Open A Restaurant?
Clarkson tells us he was inspired to set up a restaurant after reading Everything I Want To Do Is Illegal, a book by ecological farmer Joel Salatin which explores food systems and broader philosophical issues surrounding food choice. He was initially denied planning permission by the council, who argued that it would spoil the protected rural landscape. Yet Clarkson persevered, and eventually discovered a loophole. 
In July 2022, the restaurant opened. It was housed in an abandoned lambing barn on the farm, which Jeremy and the team transformed into a restaurant in just a few days. A selection of al fresco tables were scattered beside the barn, alongside a couple of sheltered tables and a small shepherd's hut serving as the VIP room, decorated with pretty, rustic-chic tableware.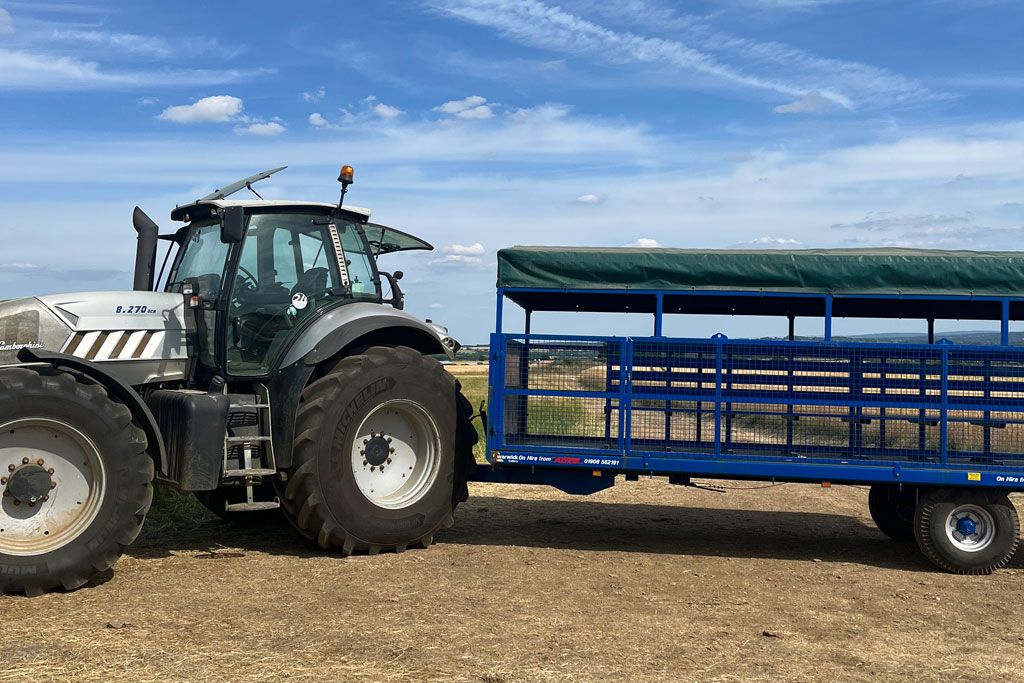 To get there, you had to catch a lift in the famous Lamborghini tractor with farm manager Kaleb Cooper – the breakout star of Clarkson's Farm. There were a couple of things to know before hopping aboard. Firstly, the bathrooms were portable loos 250m away from the restaurant. And secondly, they couldn't get an alcohol license for the restaurant, so it was BYOB – though you could pick up drinks from the farm shop, which sells Hawkstone lager and cider, plus some very good English sparkling wine.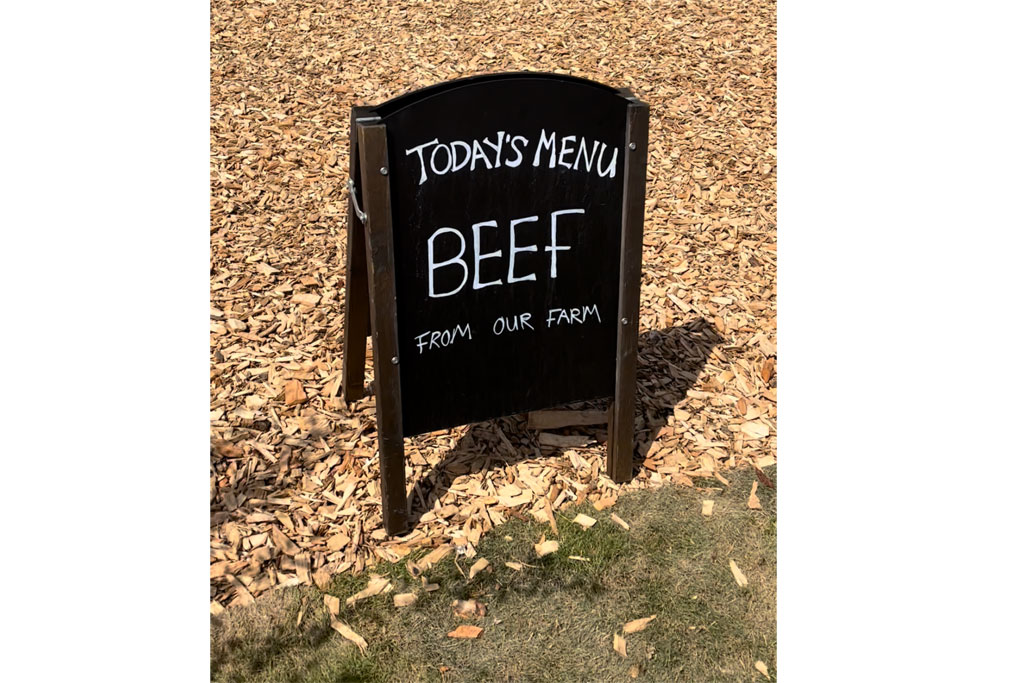 Food came courtesy of Pip Lacey, Great British Menu winner and executive chef at King's Cross restaurant hicce. It wasn't one for the veggies: beef was the prime focus – and, indeed, there was a neon sign saying: 'Yes, we have no vegetarian food'. 
There was no menu as such, but guests enjoyed sharing starters alongside a roast-style main, plus dessert. The concept was nose-to-tail, seasonal dining, made predominantly using produce from the farm. Dishes included beef croquettes with pickled chilli, grilled courgettes with bone marrow, small beef pasties with raspberry and steak tartare, followed by two pasta sharers: beef ragu and agnolotti. Next up was beef sausages, roast potatoes and heritage tomatoes, topped off with a dessert of strawberries and cream with 'Bee Juice' (honey, which you can buy in the shop).
When Did Jeremy Clarkson's Restaurant Close?
People flocked to the restaurant from far and wide – but this led to complaints from locals, who claimed the venture was leading to heavy traffic and disrupting the peaceful area.
After just a couple of months, in August 2022, the West Oxfordshire District Council issued an enforcement notice ordering the restaurant to close. 'The unlawful use of Diddly Squat Farm by reason of its nature, scale and siting is unsustainable and incompatible with its open countryside location,' it said. Clarkson was initially determined to fight the decision, but consequently gave up his efforts.
Recently, though, it appears the presenter has had a change of heart. He lodged an appeal against the council's decision, and a hearing was held in March, though a verdict is yet to be reached. Commenting on this, the council said: 'We understand that the planning process shown in season two of Clarkson's Farm can seem obstructive and that people will be confused by the planning decisions at Diddly Squat Farm.
'As with any other planning authority, we have a legal responsibility to make sure that planning laws and policies are followed correctly by everyone to manage development and protect local communities and the environment.' 
The Beer Trailer
While the battle over the restaurant continues, a new feature at the farm has recently been revealed: a beer trailer serving Clarkson's own Hawkstone lager. Cooper showcased the bar – which is a converted horse trailer with a pink roof – on Instagram, with the caption: 'The transformation is about to begin! Will be ready for the summer 🍻 @hawkstone mobile bar 🍻🍻'. Alongside Hawkstone, Clarkson has recently trademarked his own brand of low-alcohol beer, titled Diddly Fresh.
All of this is being documented in the latest season of Clarkson's Farm, recently released on Prime Video.