Review: L'Atelier Robuchon 
A truly fabulous French spot
In the mood for fine dining? You'll be spoilt for choice in Mayfair, but if you're after a particularly elegant eatery, there's no better place than the newly-opened L'Atelier Robuchon, says Martha Davies
Review: L'Atelier Robuchon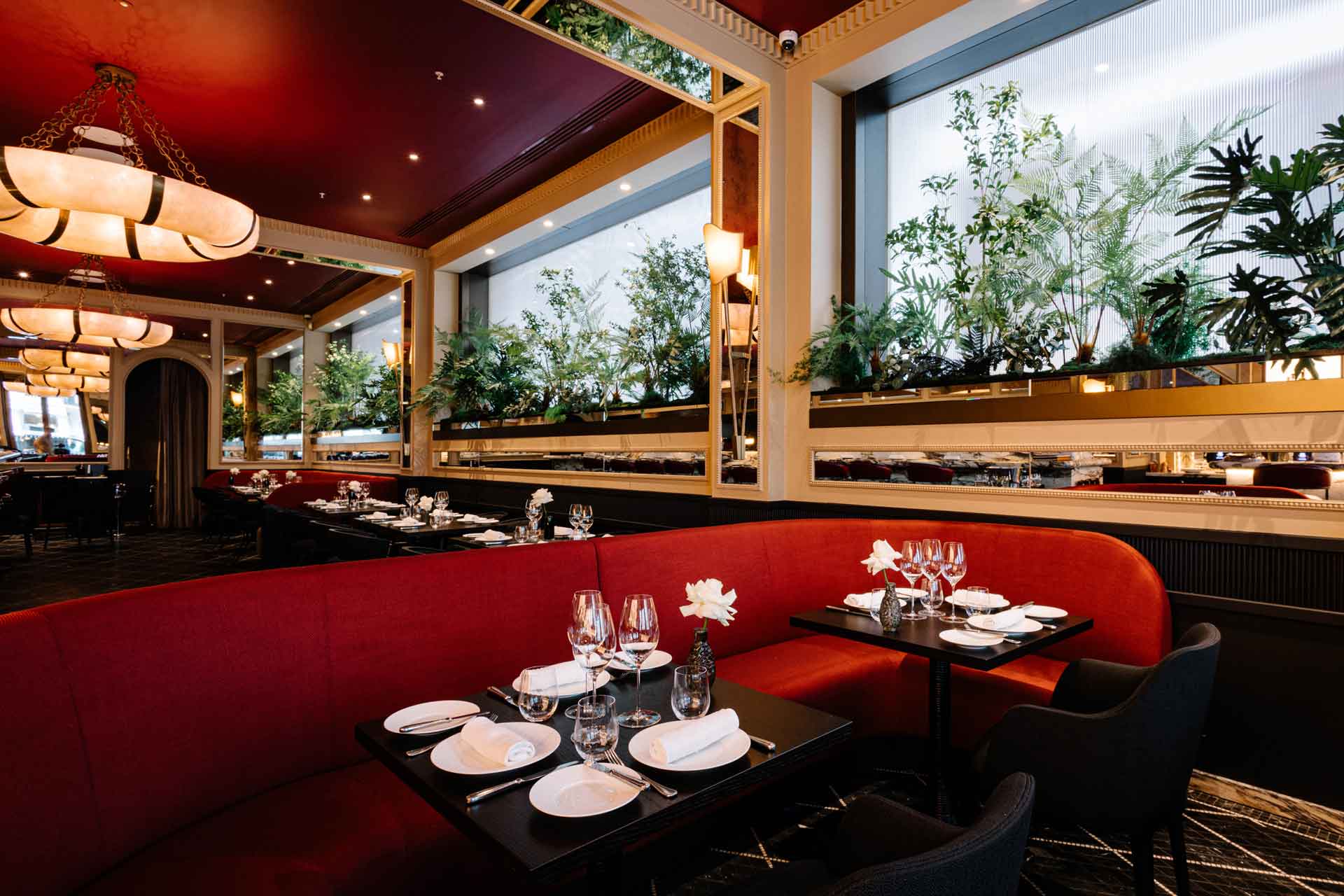 There's a kind of magic at work at L'Atelier Robuchon – and it's likely something to do with the 32 Michelin stars held by the restaurant's namesake, the legendary French chef Joël Robuchon. The feeling was tangible from the moment we stepped inside, taking in the sprawling marble bar, plush seating and enormous art deco pendant lights hanging from the ceiling. Sultriness blooms from the deep crimson paint on the walls and between the intricate coving above – a shade of red you'll find in every Robuchon restaurant, from Las Vegas to Taipei – but there's real Mayfair grandeur here, too. Though recently relaunched, the restaurant feels utterly timeless, and it certainly upholds Robuchon's staggering legacy after his death in 2018.
At the helm of L'Atelier Robuchon is executive chef Andrea Cofini, who adds delightful Asian flavours to the brand's revered French offerings. We began, however, with some traditional cocktails, each named after a different French region and championing a specific ingredient from that place. (Opt for the Cote d'Azur if you're partial to pastis, or go for La Normandie if you're after a fruity flavour with a touch of almond.) As we savoured our drinks, a waiter swept in with the most divine selection of bread, including a pillow-soft parmesan roll and a squid ink brioche. It was with bitter sadness that I decided to refrain from polishing off the entire selection, if only to ensure I could indulge in the rest of the meal, but I was comforted by the knowledge that I could get my fill of French bread at the Robuchon delis in Piccadilly and Chelsea (including the brand's square croissants, which went viral on TikTok earlier this year).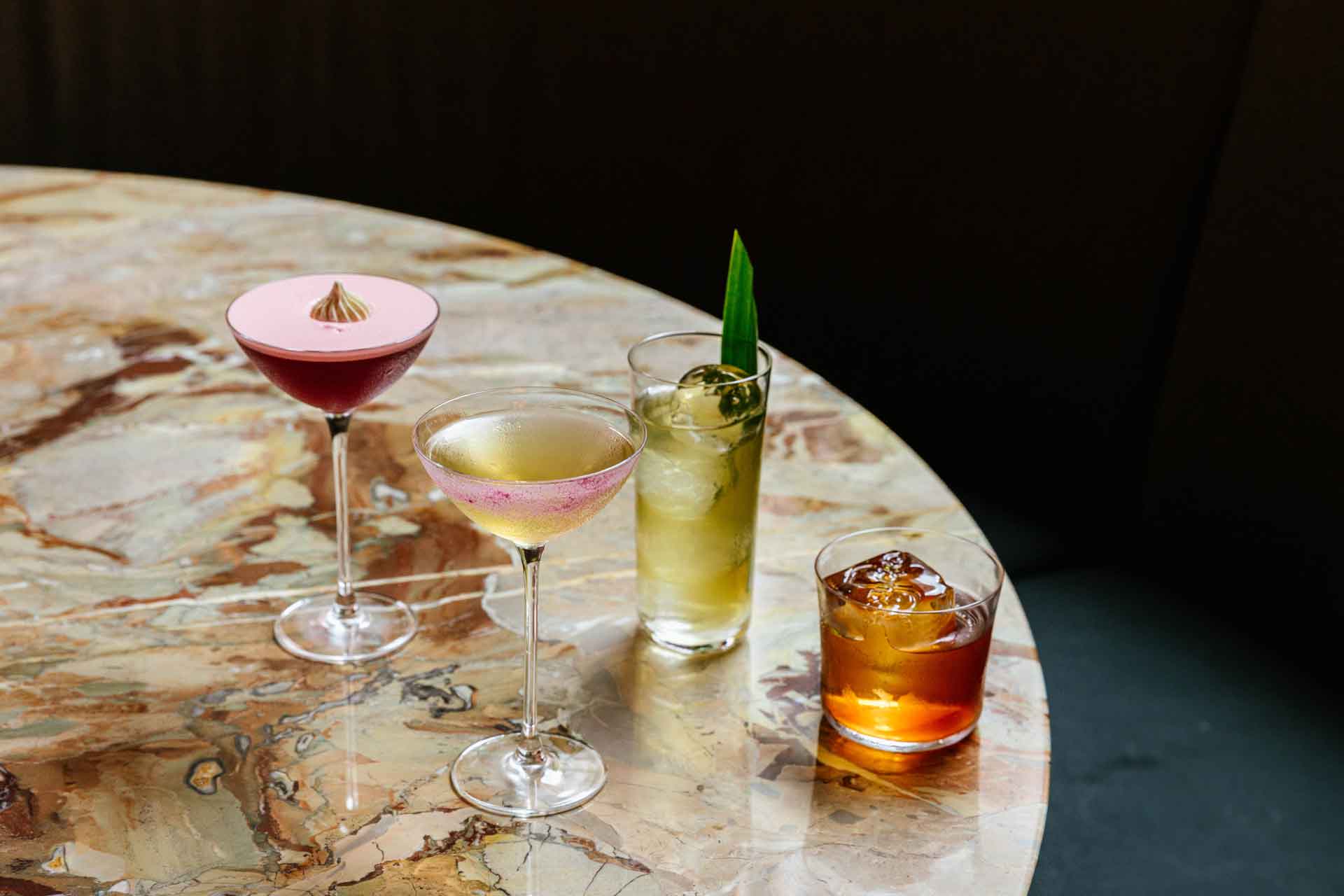 This show of restraint was, thankfully, a wise decision. Following a delightful amuse-bouche of foie gras and parmesan foam, we enjoyed a picture-perfect crab dish – crowned with caviar and surrounded by lobster jelly – alongside marvellously buttery langoustine ravioli. The extensive list of dishes on offer here might make your head spin, and you will almost certainly wish you could sample them all, but the affable staff are always on hand with recommendations.
When it comes to main courses, you'll spot more lobster, caviar and foie gras on the menu, but the highlight just might be the miso black cod, which is perched on a delicate cloud of coconut foam (and pairs brilliantly with southern French red wine, served chilled.) The dish is a real show of Andrea Cofini's talents, and proof that Japanese flavours can sit in perfect harmony alongside classic French recipes. Whatever you order, however, make sure to ask for a side of Robuchon's much-revered mashed potato. Thanks to a ludicrous amount of butter, it's by far the creamiest, most velvety mash I've ever tasted. 
While the bread and mash might have eliminated the possibility of dessert, we rallied as we scanned the menus, eventually settling on the gorgeous 'vanilla four ways' and an indulgent, chocolate-encrusted pear jelly. Everything at L'Atelier Robuchon really is a testament to Joël Robuchon's brilliance, but it's also a testament to the team carrying that brilliance far into the future.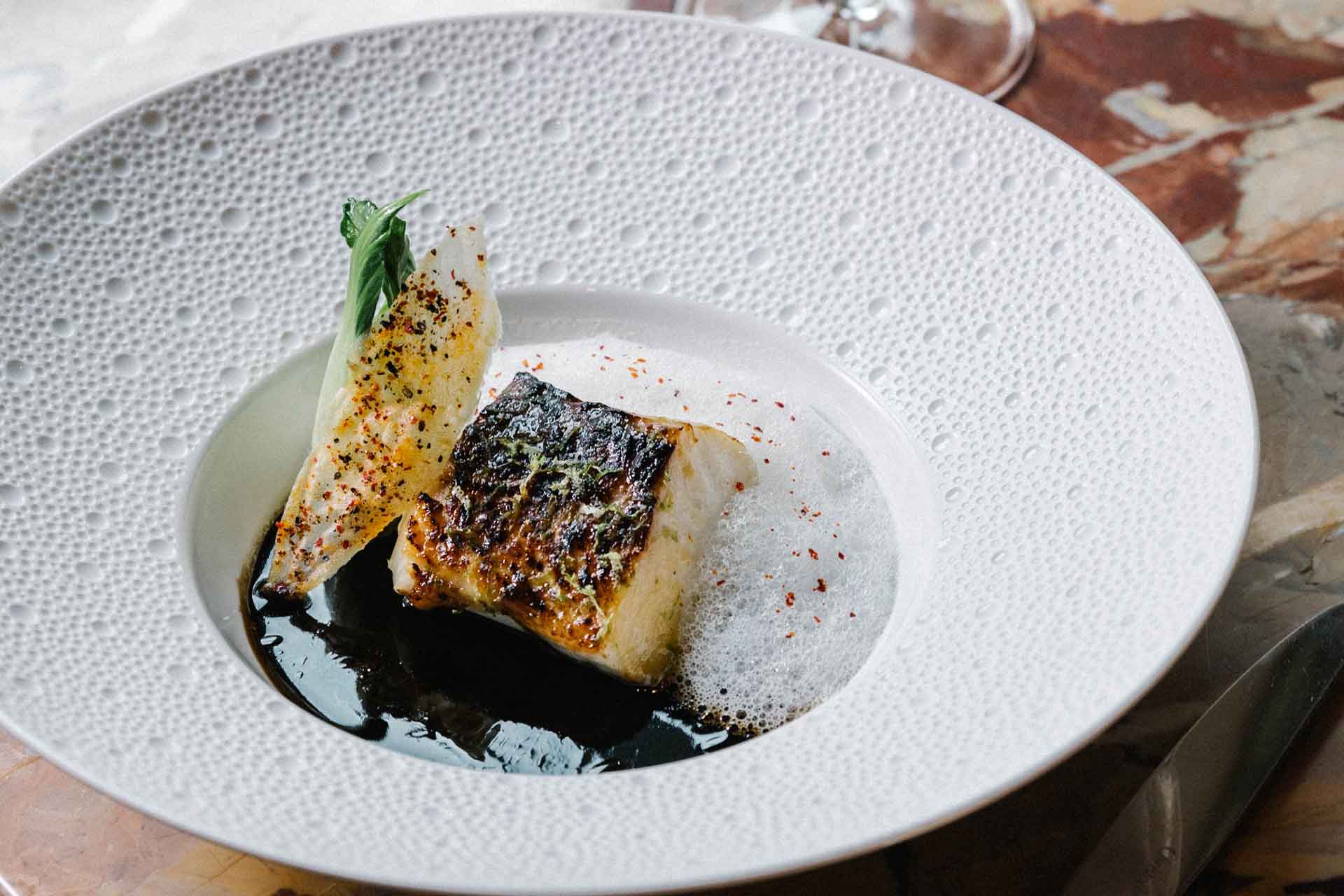 THE FINAL WORD
Cocktails, caviar and magnificent mashed potato – it's all right here at L'Atelier Robuchon. Joël Robuchon might have left behind a tremendous legacy, but Andrea Cofini shoulders it with ease.
BOOK IT