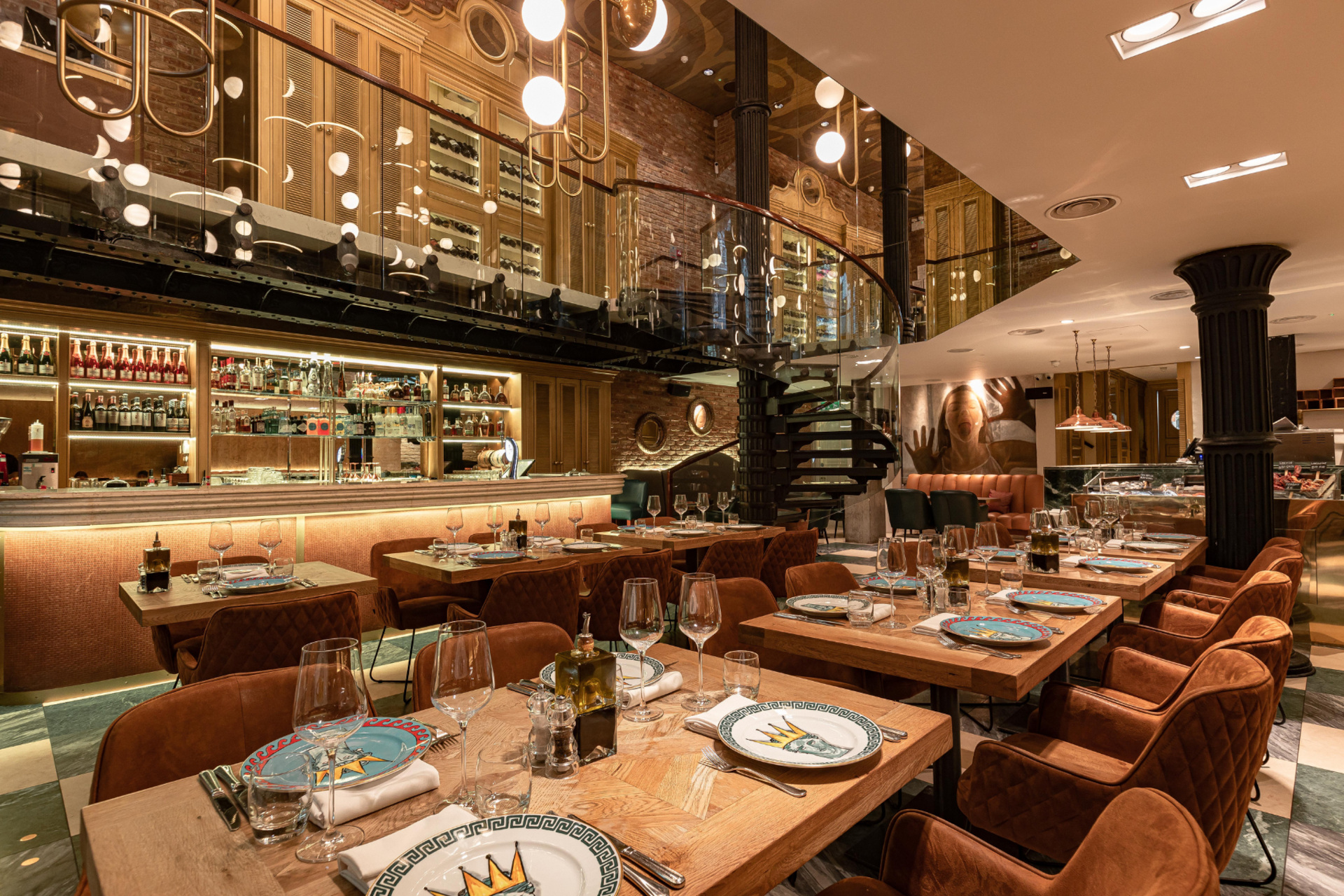 Restaurant Of The Week: Bocconcino Mayfair
Bottomless pizza? Say no more
Bottomless brunch is something of an art form in London – and Londoners are well-attuned to finding the best spots in the city for it. We tried out the brunch offering at the snazzy Bocconcino Mayfair, our restaurant of the week.
Restaurant Review: Bocconcino Mayfair
British summer is somewhat lacking this year. Following a month of fairly warm weather, July has been (for the most part) a drizzly nightmare. For brunch-goers, this has meant less time sipping drinks at rooftop terraces, and more time tucked away inside cosy restaurants. The same could be said for us, as we braved the London rain one weekend for an afternoon of bottomless pizza at Bocconcino Mayfair. Yes, you heard right. Bottomless pizza.
While not a new name in Mayfair's foodie scene, Bocconcino has become a bit of a legend since it opened its doors back in 2014. Whether it's the photo-worthy, rose-adorned entrance, the friendly service or the top-notch Italian grub, the restaurant is one locals (and the occasional tourist) flock to when Mediterranean cravings arise.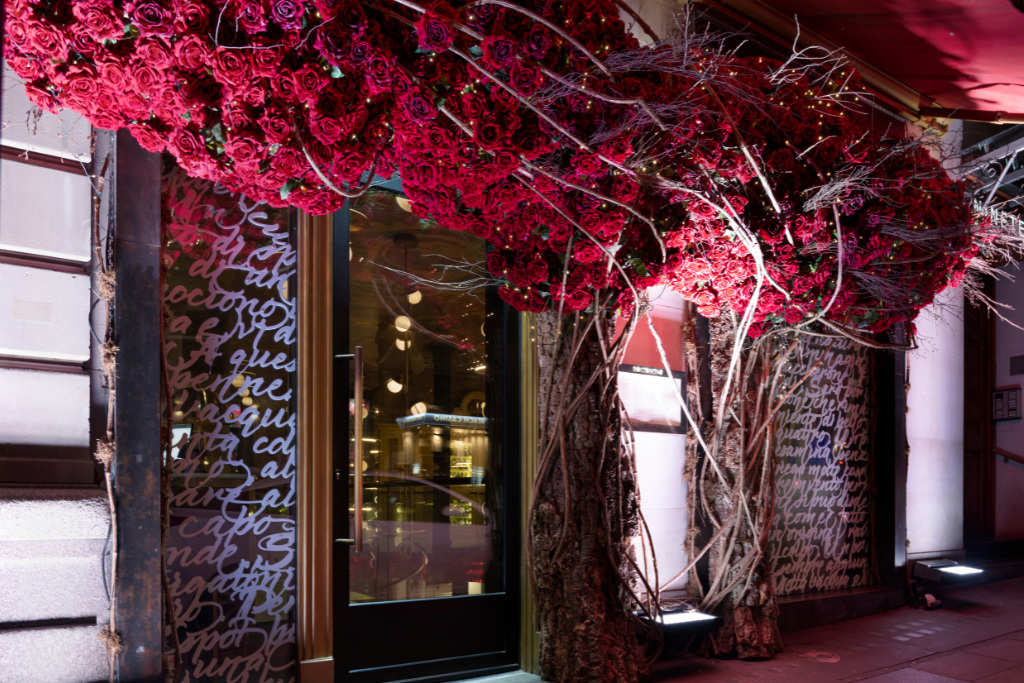 The restaurant, although located in the city centre, is as Italian as it gets. Guests settling in for dinner will find themselves on the ground floor, a cosy dining space inspired by the traditional trattorias found throughout Italy (perfect for dates and special occasions), while brunch-goers will be led down the spiral staircase to the restaurant's dining and live music space (ideal for parties and weekend fun).
We were led to a table near the back of the floor, where we had a view of the golden-lit bar (stocked high with bottles), the kitchen where pizzas were being fired and the live music booth where a DJ was bopping along to remixed dance anthems.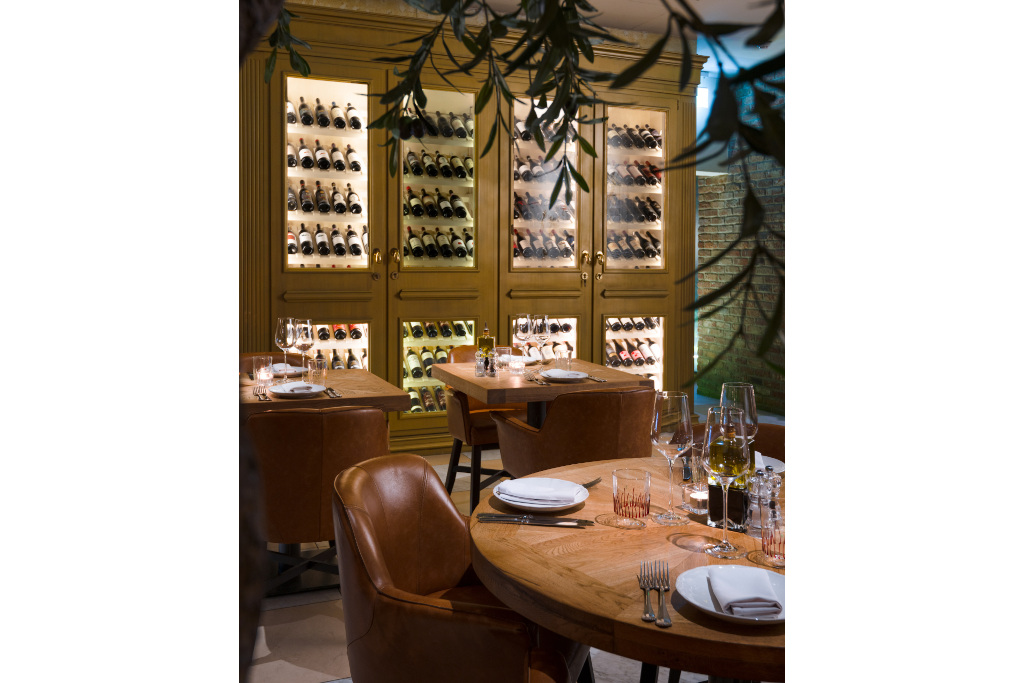 Celebratory mood all set – it was a Saturday, after all – we were ready to tuck into some drinks. The bottomless brunch menu comes with 90 minutes of free-flowing aperol spritz (or bubbles, if you prefer prosecco), meaning it's unlikely you'll find yourself thirsty. From our spot we could see the bartender mixing our drinks, topping off the sparkling golden mixture with ice and orange slices.
The food, meanwhile, was cooking away in the pizza oven. There are 12 pizzas to choose from, but the beauty of bottomless pizza means that you don't have to worry about the 'what ifs' – you can simply make the dish you were eying up your next slice. Choose from classics like margherita, mushrooms and Parma ham, or level things up with burrata, a four-cheese topping or a Mediterranean vegetable medley. Or, if you fancy something extra special, try the pizza con il tartufo, a super cheesy, sauce-less pizza topped with truffle shavings and oil. No sooner are you done with your first pizza will a server drop by to ask if you fancy another (the answer is always an enthusiastic 'yes'), before refilling your glass with a fresh cocktail.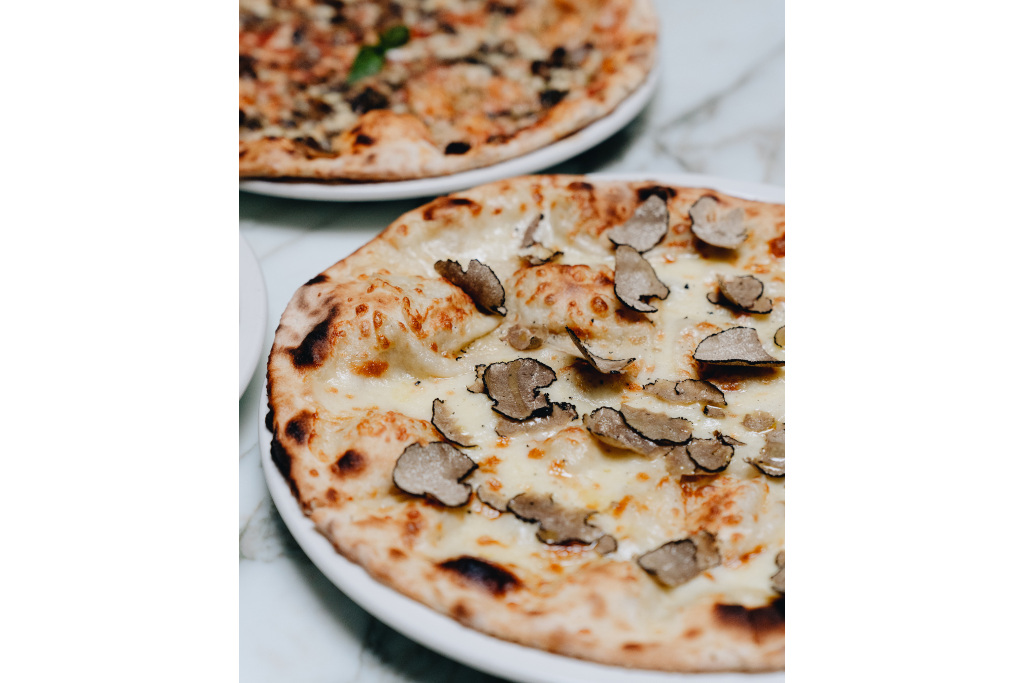 Final Word
Squirreled away from summer downpours, Bocconcino is perfectly cosy (and party-ready) enough to get you in a feel-good spirit for the weekend. Sit back with a glass of aperol and a slice of pizza, and let yourself forget about the rainy streets outside for a little while.
BOOK
Bottomless brunch starts from £59 per person and includes 90 minutes of unlimited drinks and pizza. bocconcinorestaurant.co.uk
Images courtesy of Bocconcino