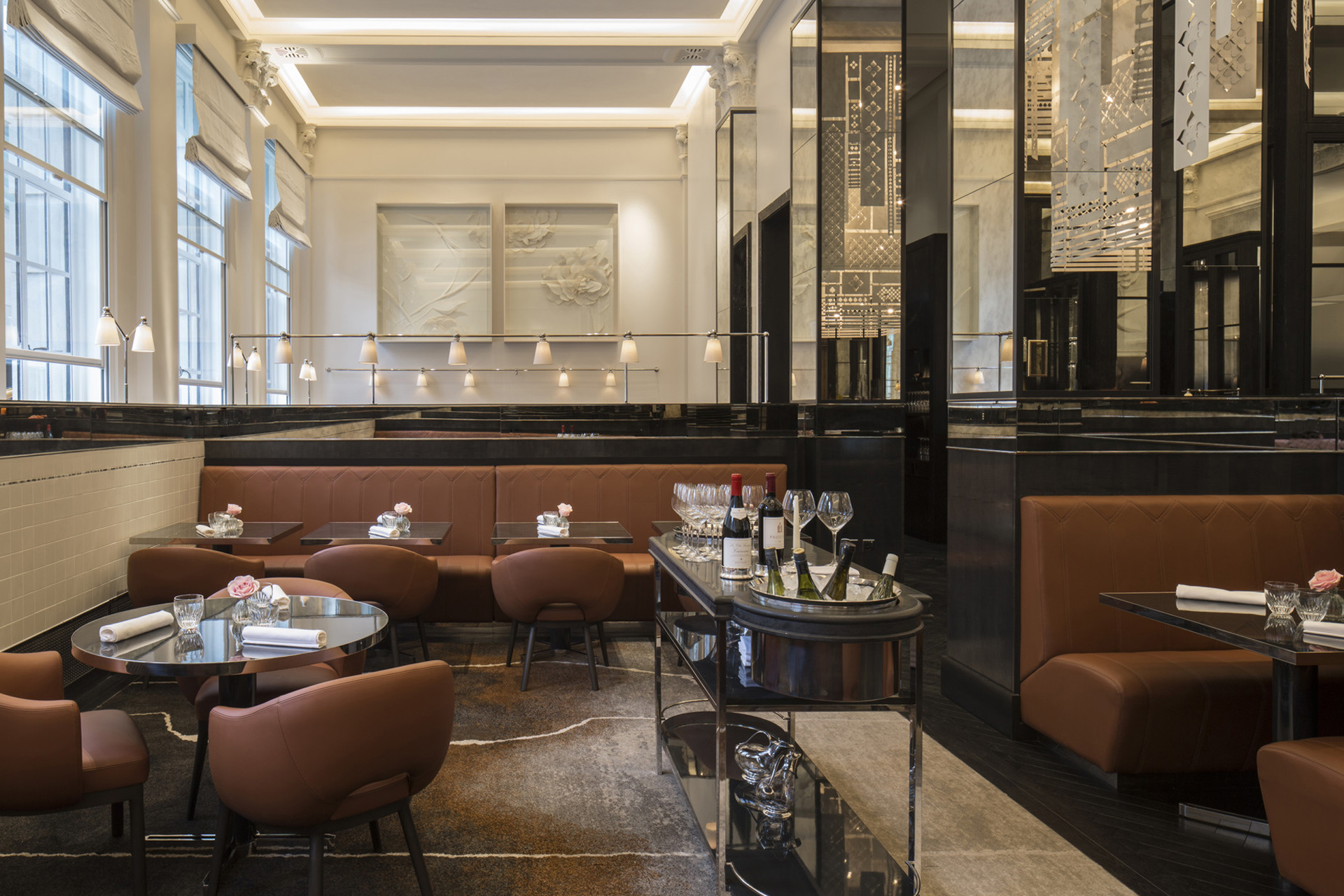 Restaurant of The Week: La Dame de Pic, Four Seasons
Intertwining nostalgia and culinary brilliance, La Dame de Pic is an unforgettable evening out
There are gastronomic fireworks flying at two Michelin star La Dame de Pic, the London outpost of Anne-Sophie Pic which blends French and Japanese cuisine for a culinary voyage like no other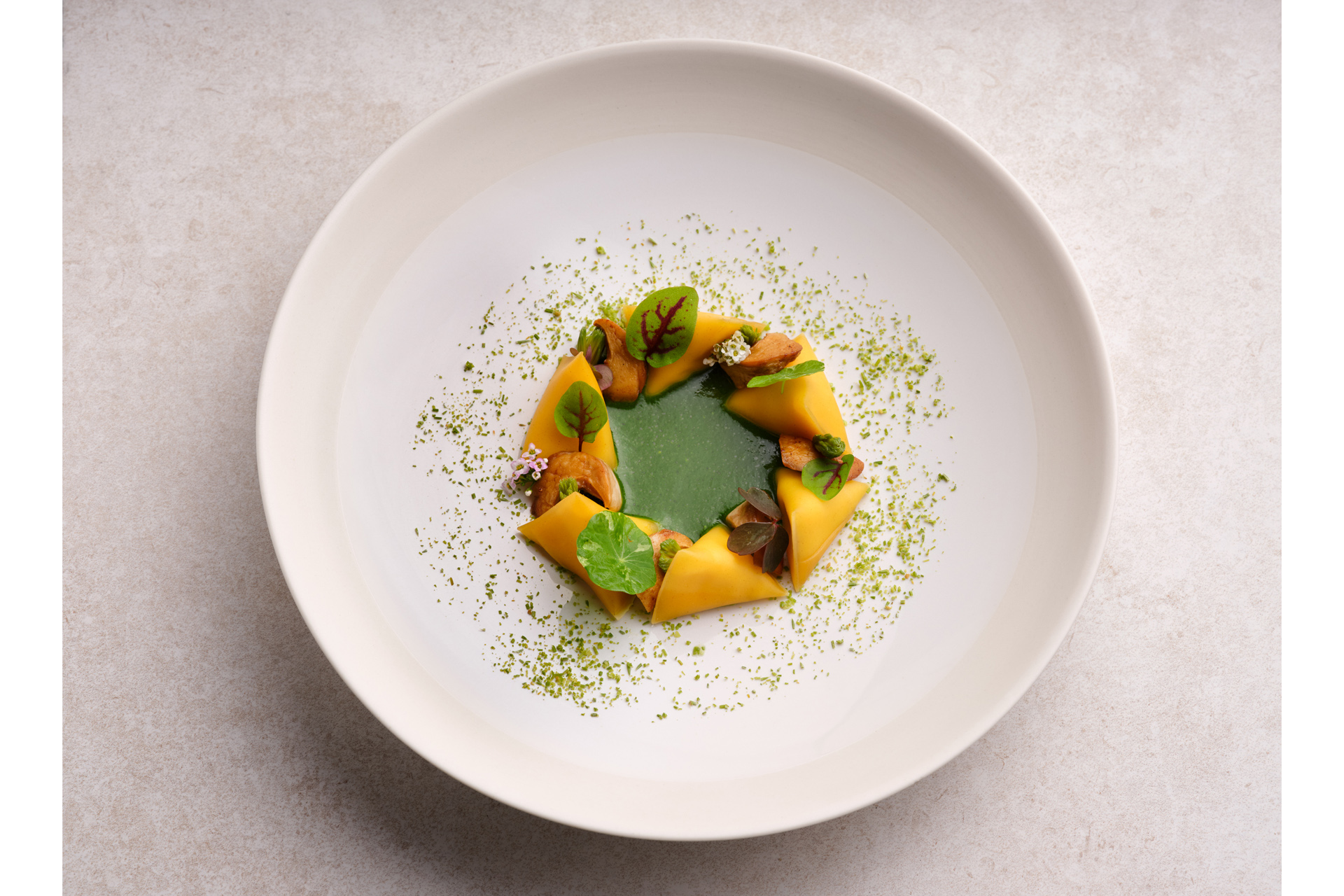 Restaurant Review: La Dame de Pic
It's not simply enough to be a five star London hotel steeped in heritage in anymore, to truly achieve true greatness – a sprinkle of gastronomic magic is needed. The Connaught has Hélène Darroze; The Langham Michel Roux Jr; and the Four Seasons in Trinity Square has Anne-Sophie Pic. Already heralded across the channel, Pic's cuisine, taking cues from her birthplace in Valence in the South of France, has earned her eight Michelin stars across five restaurants.
While the intricacy and skill of French gastronomy is laced through every dish, what gives Pic the edge is a signature storytelling and enchanting narrative told through ingredients. I'm expecting great things as I step off Trinity Square and into the echoing marble cavern of the Four Season's foyer – and La Dame de Pic doesn't disappoint.
Interiors by Bruno Moinard set the tone from the moment you're seated, with an ouvre of masculine leathers, light-refracting mirrors and subway tiles. Intertwined with the Four Season's striking period features and double height ceilings, the atmosphere is more suggestive of a modern art gallery than a restaurant (keep an eye out, too, for two graffitied bears gifted to Anne-Sophie by the artist Johanne 8). While luxury emanates from every surface, Monaird's scenery vibrates with a sharp, cool edginess that perfectly twins the menu and Pic's ethos.
This may be a two Michelin-star restaurant, but banish visions of overwhelmingly uptight fine dining – La Dame de Pic is on the pulse and cutting-edge contemporary, masterfully fusing culinary influences from France and Japan.
The Best Special Occasion Restaurants in London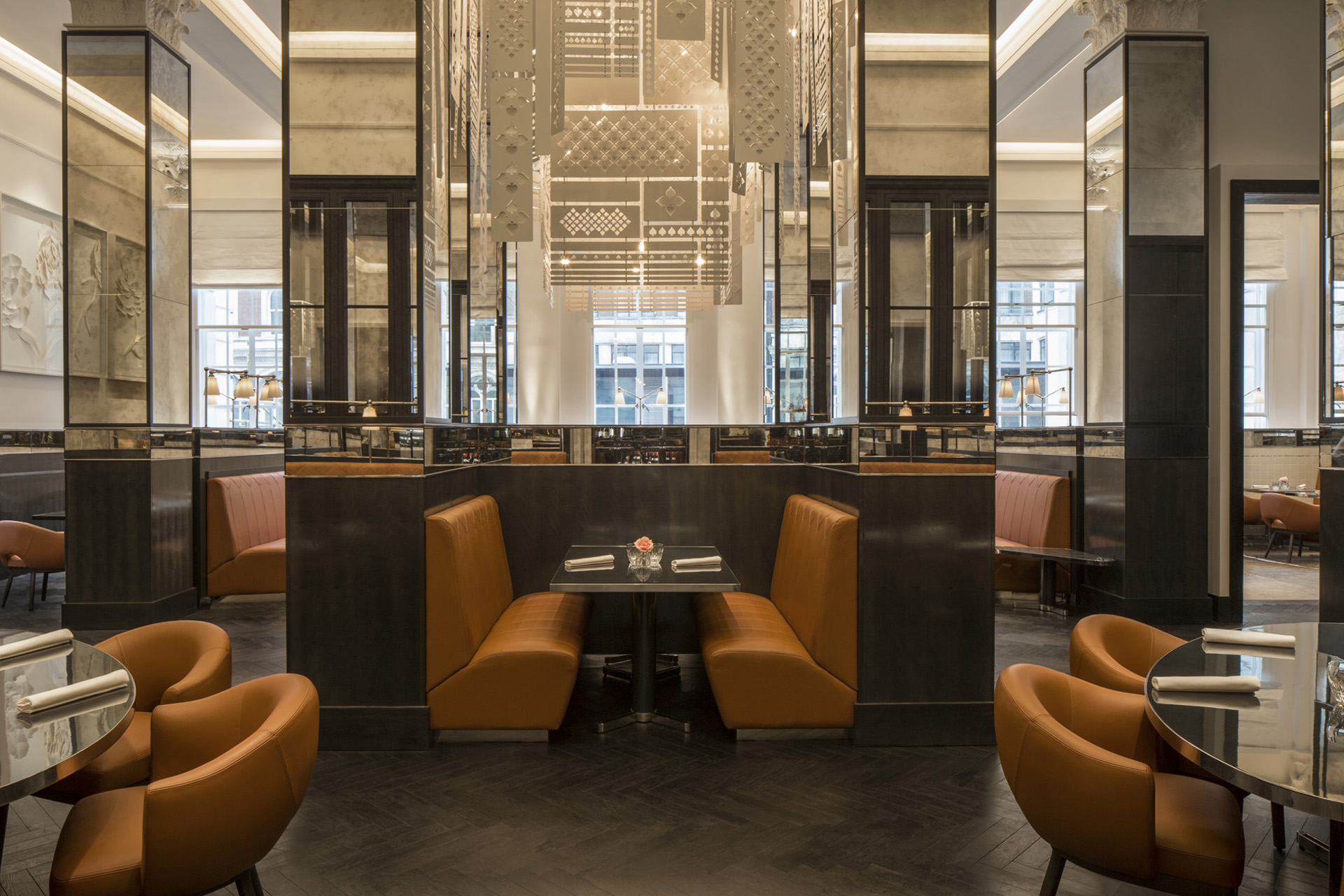 Once settled in, there are amuse bouche to start – bite-size tacos spun from balsamic vinegar garnished with bottarga and fromage blanc. The tasting menu goes on to follow three different pathways: 'Discovery', 'Journey' (six courses) and 'Voyage'. Tastebuds sufficiently teased, we skip on to Coeur de Beouf tomato, quirkily flavoured with whisky and korerima. It goes without saying you won't struggle for wine choices – if you want something a little more comprehensive a wine pairing is available for £110, we opt instead for the Quincy sauvignon, blanc, perfectly paired by the attentive on-hand sommelier.
Take it from me, the dish which you'll find yourself thinking about weeks after is the Berlingot pasta parcels – so no wonder this has been hailed as Anne-Sophie's signature. Perfectly capturing the spirit of La Dame, the distinctive pyramid shape nods to Anne-Sophie's childhood, taking inspiration from boiled Berlingot sweets first made in Vaucluse and Nantes. Pop your fork in however, and you'll find a filling of Baron Bigod and turnip consomme, wrapped up with geranium, Pu'er tea and a dash of sake. Daring yet romantic, like so many of de Pic's dishes, it's fireworks for the tastebuds.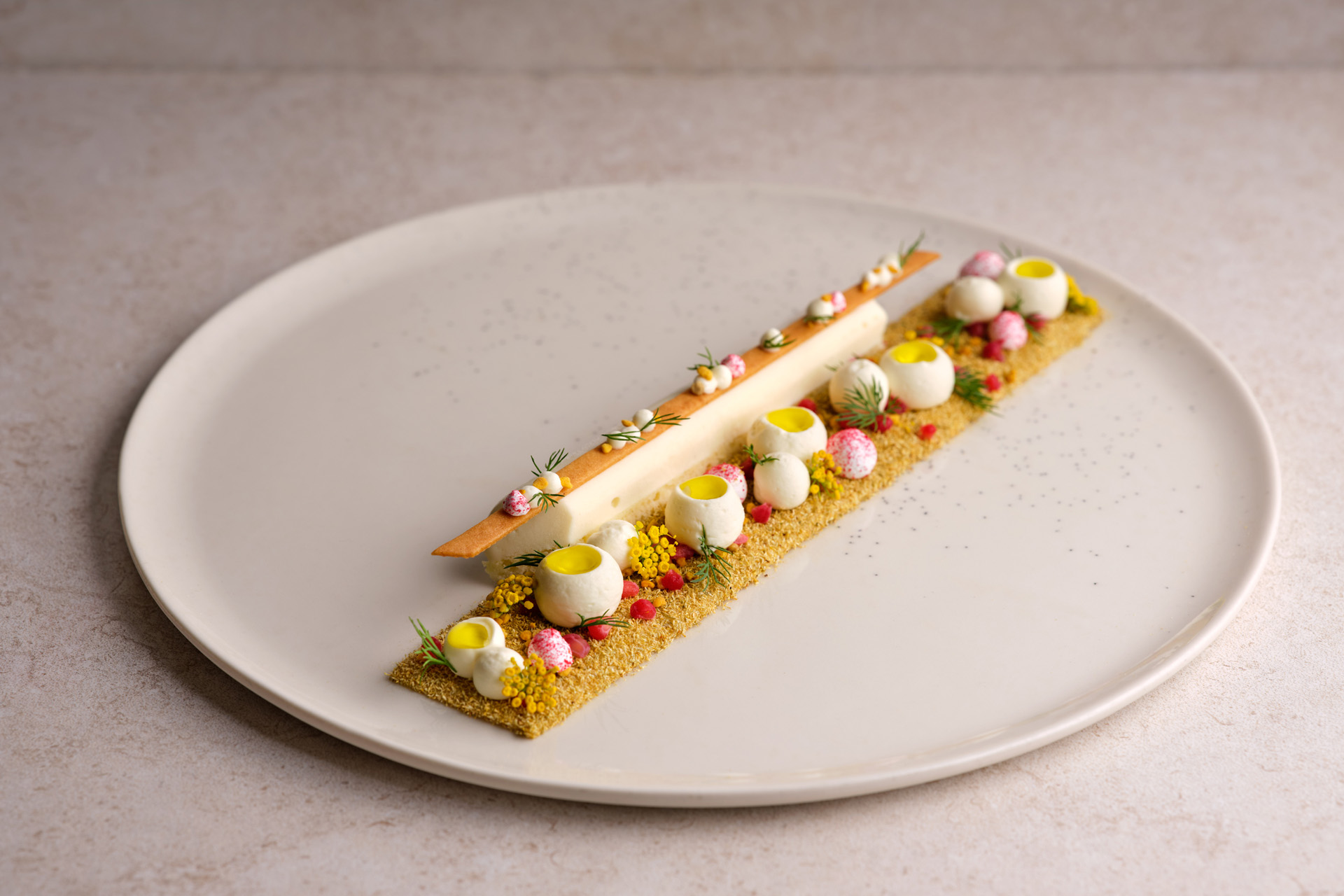 One of the most enchanting elements of La Dame de Pic's dining experience, too, is the obsessive attention to detail (another level element on which French and Japanese cuisine find common ground). I'm bowled over by tiny thumbnails of pastry etched into the shape of autumn leaves, which sit atop meaty hen-of-the-wood and cauliflower mushrooms in Japanese wine. The best dining is multi-sensory – and visual elements are as evocative as the flavours. Also unique to Pic's philosophy is the sense of an unfolding story that pervades the tasting menu, journeying from the seabass caviar dish first invented by Anne-Sophie Pic's father (and also the first ever hot caviar dish) through to salt-brined cliffs of Brittany with pigeon smoked with eucalyptus and barberries. A must-try is newly-launched 'The Coconut', inspired by Anne-Sophie's travels in the Mauritius and made using a real coconut with a hand-dived scallop placed inside, which is then gently infused with freshly-shaved white Alba truffle.
Any foodie worth their salt will know the final act of a tasting menu is almost as important as the opening dish – and dessert is anything but anticlimactic. A snow-white Cubist millefeuille, arriving laced with Tahitian vanilla and fluffy dots of pepper foam, seals the evening with a final flair.
While a trip to Four Seasons never needs a good excuse – comforting, heartwarming and infused with personality at every turn, Anne-Sophie Pic's cuisine is sure to tempt you in. Forget January diets and restrictions – the new school of wellness is all about indulging the senses. I can't think of a better to do it in London than at La Dame de Pic.
Journey tasting menu, £130 per person for six courses; £110 additional wine pairing. ladamedepiclondon.co.uk
MORE RESTAURANT REVIEWS
Above at Hide / Tavolino / The Polo Lounge