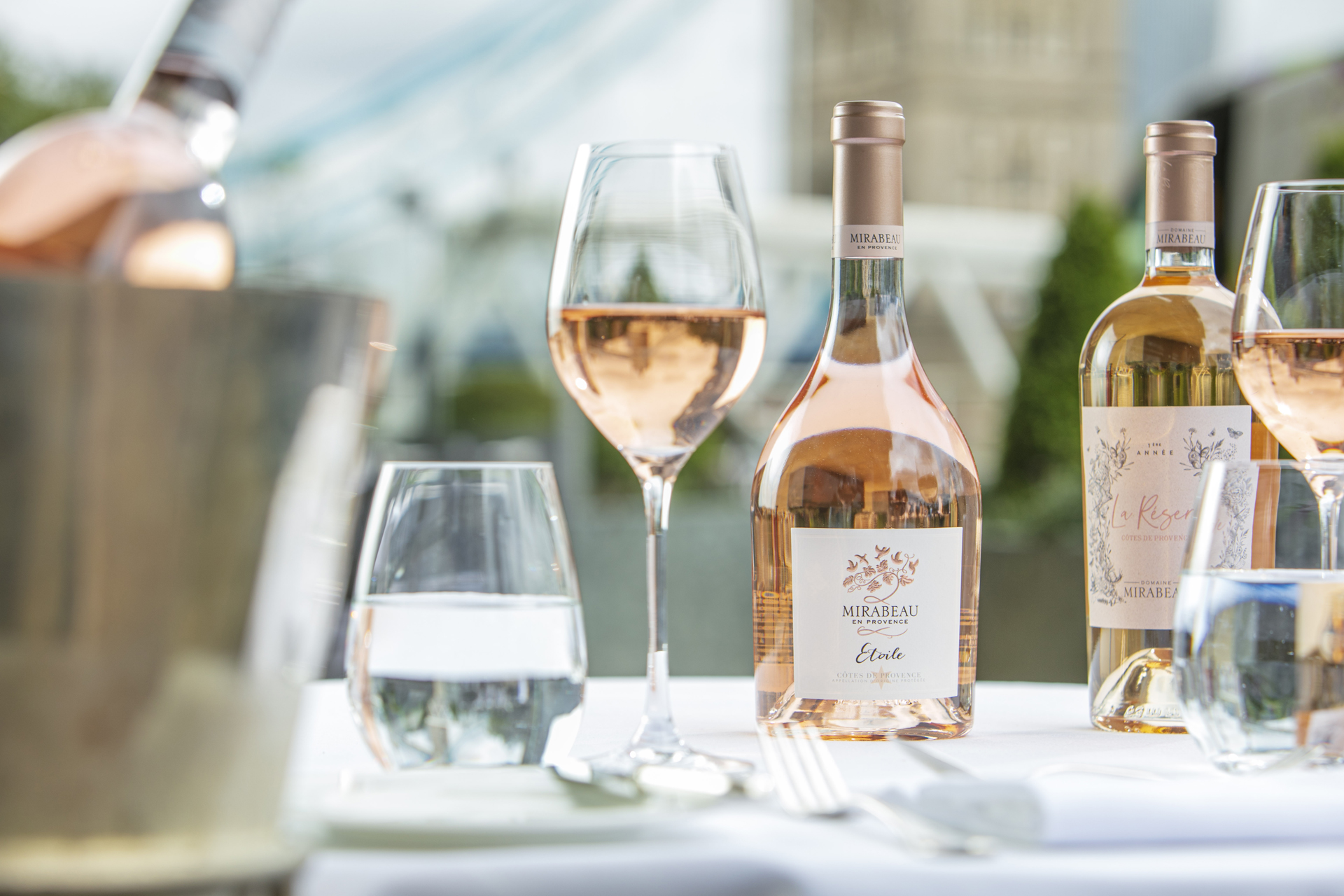 Review: Le Pont de la Tour X Maison Mirabeau Summer Terrace
---
Seafood and rosé – what more could you want?
You've probably strolled past it once or twice if you spend time on the south bank: Le Pont de la Tour, the beloved London restaurant situated by the River Thames, with spectacular views of the Tower of London. This summer, Le Pont has partnered with award-winning rosé brand, Maison Mirabeau, to launch a seafood and rosé terrace – and it's not to be missed.
London Restaurants with the Best Views
Review: Le Pont de la Tour X Maison Mirabeau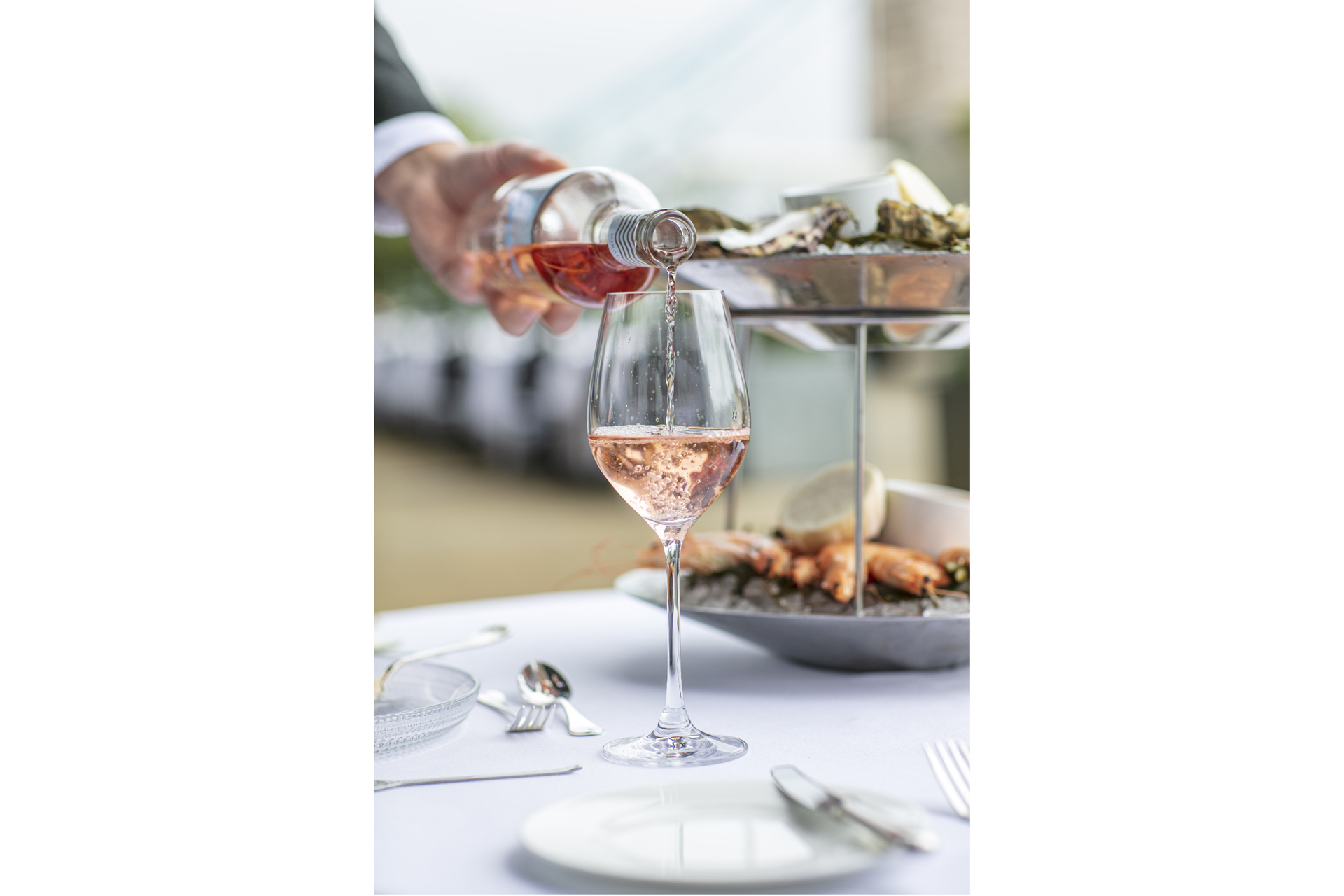 Picture the scene: it's a balmy summer evening and the sun is setting over the River Thames. You have a cocktail in hand, and you lean back in your chair, satiated after a magnificent seafood platter. A man is strumming lightly on his guitar, and the light glistens across the water as the sky burns a brilliant amber behind the Tower of London. Is this heaven? Perhaps…
Back to reality: this is the beloved, riverside French restaurant, Le Pont de la Tour – which translates literally to 'the tower bridge' (no points for guessing its location). This summer, Le Pont has partnered with the award-winning rosé brand, Maison Mirabeau, to launch a South-of-France-inspired seafood and rosé terrace. Expect stunning floral pillars (transformed by renowned florist, McQueen's), Mirabeau rosé, light and spritzy Mirabeau gin cocktails, delicious fresh seafood, seasonal French fair, and, of course, that view.
DRINK
This terrace is all about the rosé. There's a bespoke menu of three: the Mirabeau Azure Provence Rosé 2021 is light and fresh, while the Mirabeau Etoile 2021 is more fragrant, with notes of lychee, pomelo and bergamot – or try the Mirabeau La Réserve Rosé 2020, served by the bottle, for something more complex and gastronomic.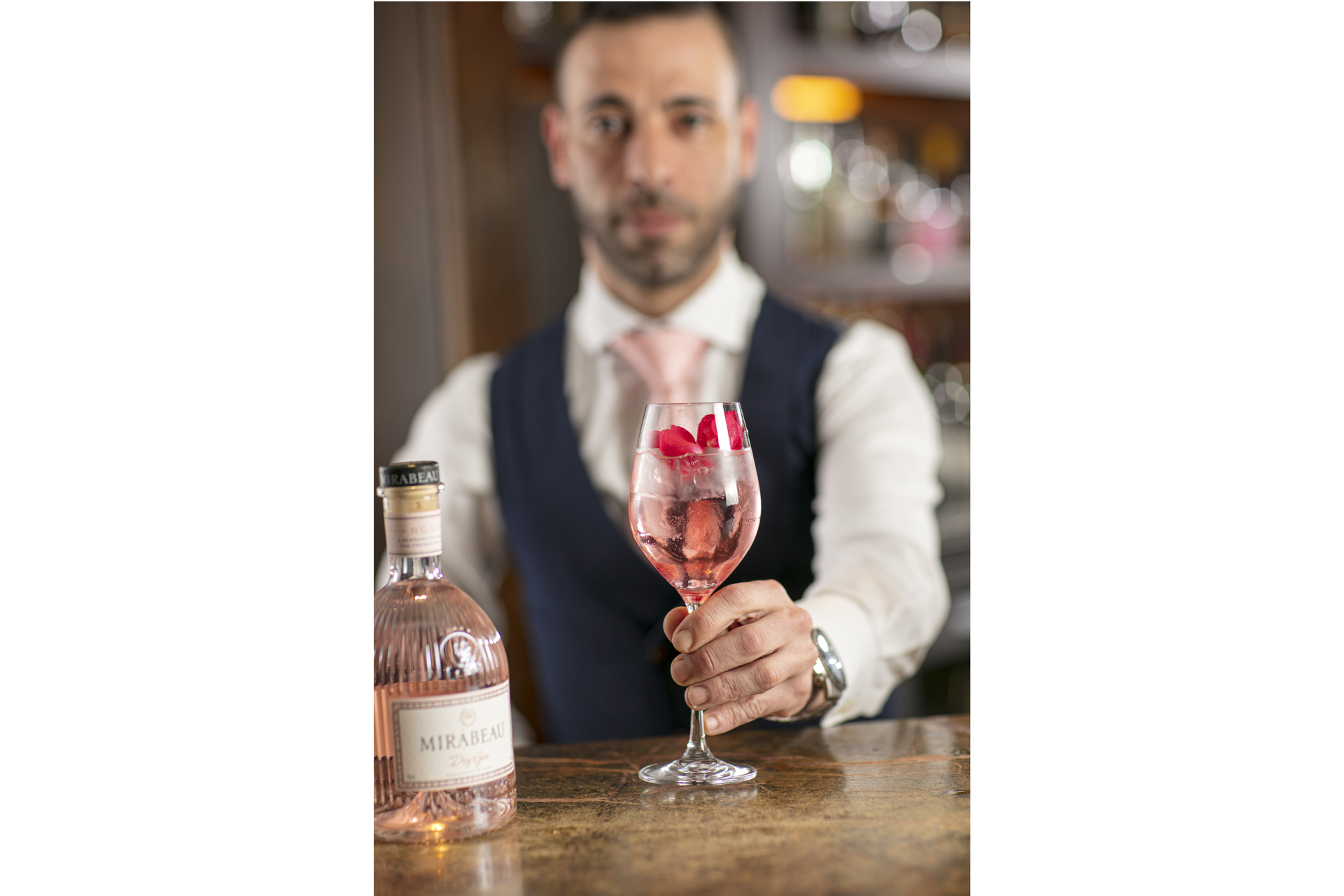 If you're looking for something a little lighter, three cocktails have been created for the terrace, all containing Mirabeau Dry Rosé Gin: the Mirabeau Gin & Tonic (Fever Tree Mediterranean tonic, rosemary); the Mirabeau Spritz (apricot liqueur, Fever Tree rhubarb and raspberry tonic); La Vie En Rose (Cointreau, Fever Tree raspberry and orange blossom soda). 
The latter two are lightly sweet and deliciously moreish – a refreshing sip as you soak up the sun, the stunning views, and the frequent live music offerings.
EAT
To match Maison Mirabeau's delicious rosé offerings, Executive Chef Tony Fleming has created a special seafood menu. Highlights include Porthilly and Ostra Regal Oysters, Dressed Cornish crab, and Plateau de fruits de mer – a platter for two to share.
We went for the latter (when in Rome!) and were stunned at the generous offering. Oysters, prawns, clams, mussels, shrimp, and delicious dressed crab are presented on two stacked, ice-filled trays – the perfect accompaniment to a hot summer's day.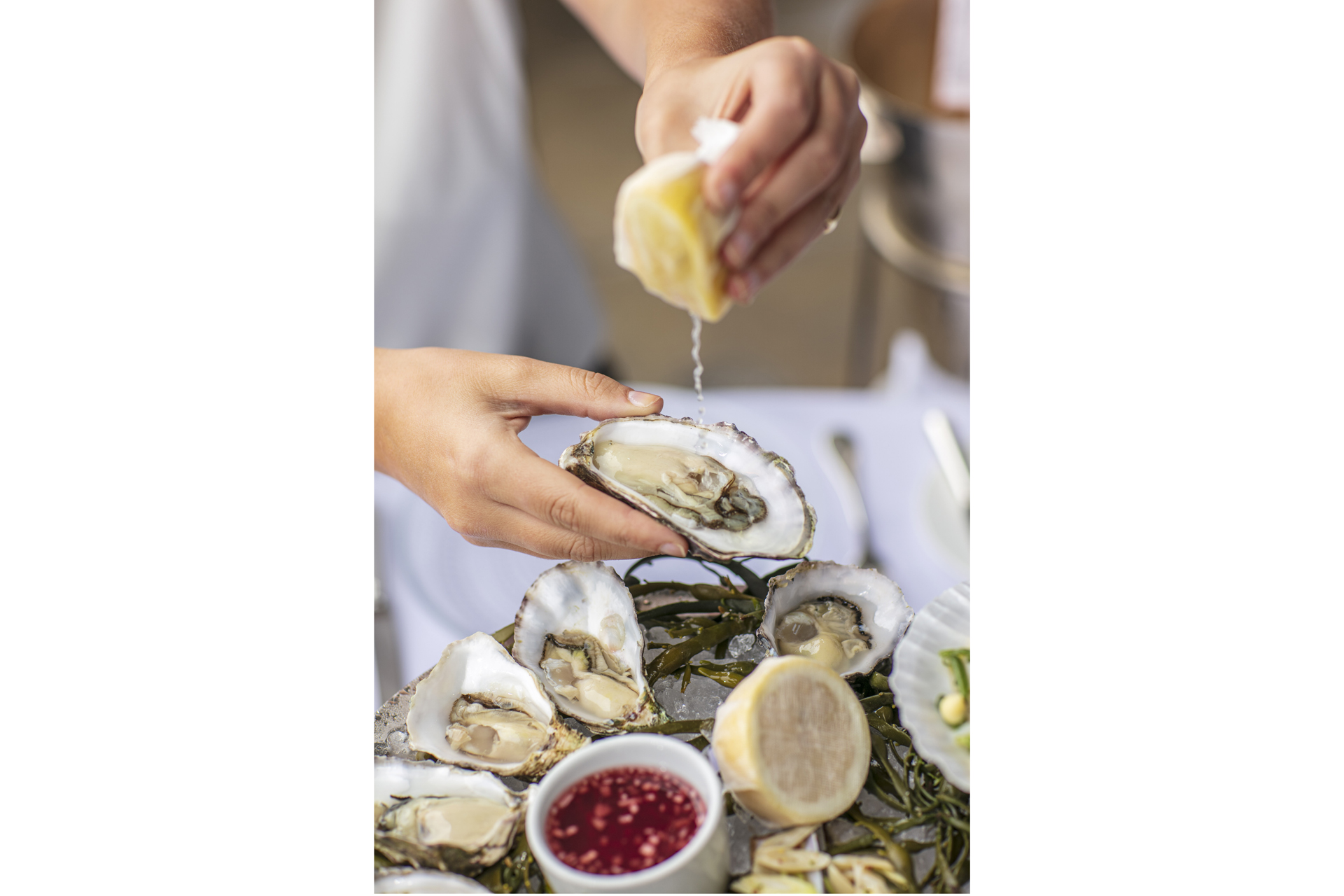 Tuck into the fresh masses, delicious with a squeeze of lemon on top. At the end, you'll have a plate of shells and a tray of melted ice to prove your efforts.
If you're less seafood inclined, try the Bistro menu for an array of French classics: Steak Frites, duck confit, grilled plaice. Or, try the Plats du Jour for a chef-approved treat, with options ranging from Navarin of lamb printanier to a French twist on the British Sunday lunch.
FINAL WORD
If you're a lover of seafood and a rosé devotee, this summer terrace is the one for you. Even if you're not, the views, more diverse Bistro menu and impeccable service promise a delightful evening for all.
BOOK IT
The Maison Mirabeau summer of seafood and rosé is running all summer until 30 September. This is a popular spot: book ahead to avoid disappointment, and ask for a spot outside to secure your riverside table.
MORE RESTAURANT REVIEWS:
Sushisamba, Heron Tower / The Victoria, Oxshott / The Fat Badger, Richmond