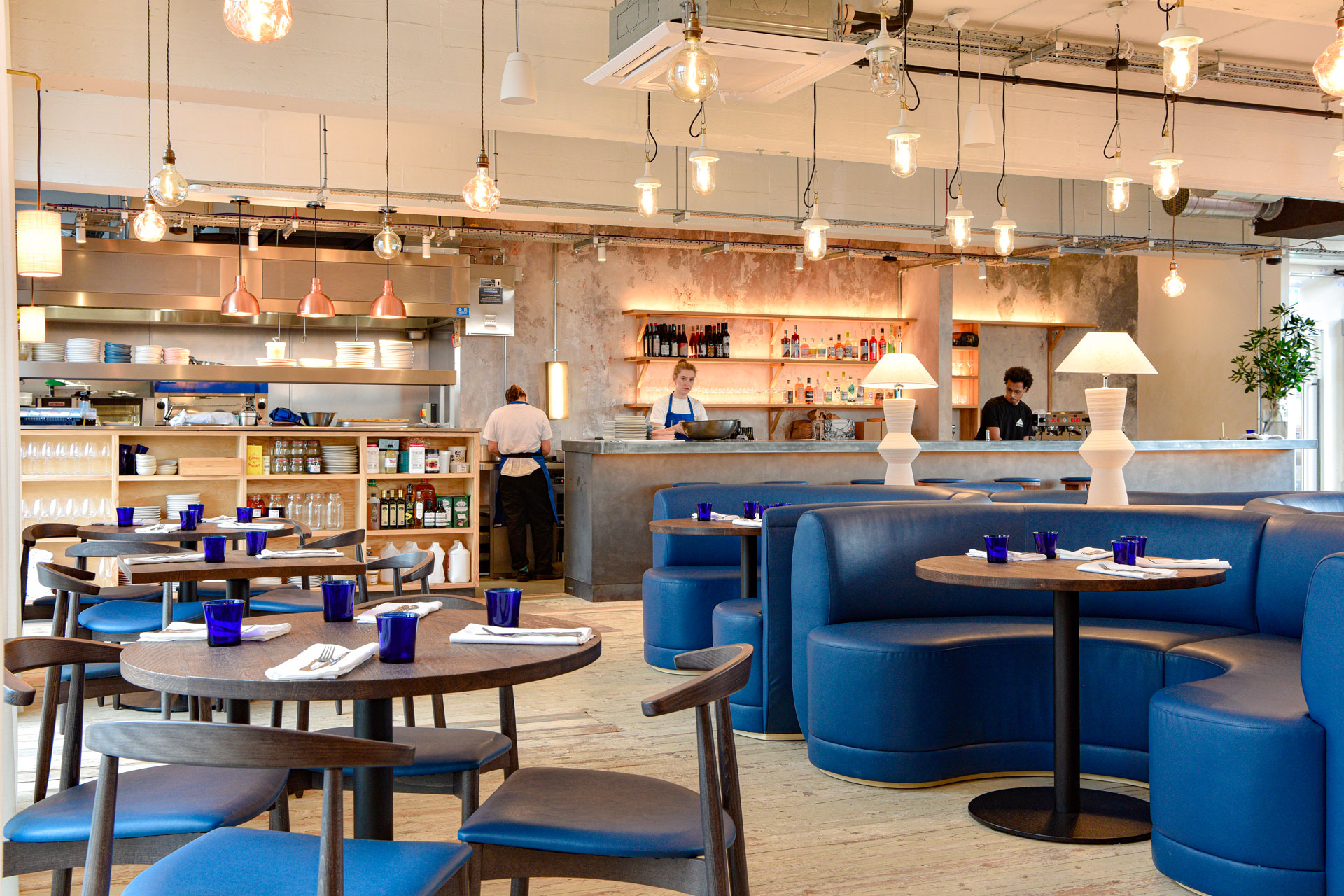 Review: Maene, Whitechapel – The Sequel That's Better Than The Original
---
Nick Gilkinson does not miss
Hyperlocal ingredients meet a broadly European menu and the most glorious sea buckthorn sorbet of Tessa Dunthorne's life – Maene, Whitechapel, is Nick Gilkinson's fantastic new opening and our latest review. 
Review: Maene, Whitechapel
Nick Gilkinson does not miss. Townsend, which he opened in 2020, is a hideaway dining spot in Whitechapel Gallery; a foodie refuge for the seriously arty and cool wanderers of East London. Bang-on British dishes presented with flair and skill (a brilliant restaurant that Jay Rayner dubbed a 'place to keep the world at bay' during the pandemic). Now, he's opened his latest venture, Maene. It's the sequel that was better than the original; and it's somehow even harder to find. 
So, what's the concept behind Maene? The restaurant is Nick's answer to European bistro culture, tailored to a London audience. It's an all-day eatery, so whether you're searching out a cup of joe for that long-overdue catchup, or a tipple right before bed (it closes at 9.30pm, though, so better make it a quick one), you're well-served by this space. It's casually decked out, in a sort of stripped back and urban nod to the fact that it, after all, is situated in East London – but in a way that feels strikingly familiar, cosy blue sofa seats wrapping tables and nestling you up against your fellow diners. And it's right above Mission, a luxe yoga studio for legging clad people who are much fitter than I am. Which does mean you have to slink past those stretchy types in fitness studios to find the restaurant. Which actually sort of makes the food journey you embark on even better. 
I have to be honest at the risk of my professional credibility – from the minute I read the menu here, I do not stop bouncing in my seat (one of those blue sofas) until the first dish arrives. The menu is like a bevy of my favourite words. Allotment vegetables sit alongside local, local and more local ingredients. 
Where Townsend was a tight British menu championing British dishes, Maene spreads out a bit. What the menu here offers is a British spin on broadly European dishes. A lot of new restaurants in London like to emphasise that they're engaging with local suppliers, bringing in the best of British produce (and this is great); Maene is a step even further. All of the ingredients are from a literal stones throw away – the allotment vegetables are walking distance. In fact, some of the veg grows in the sight of the diners, moments away on the rooftop. Spitalfields City Farm is a favoured supplier, too. Everything else is hyperlocal. In short, a meal at Maene is the sort of meal you can feel really good about from a sustainability perspective.
The dishes that arrive are all a delight. Head chef Amber Francis, who you might recognise from this year's Great British Menu, serves up a punchy number with her gnocco fritto, their accidental signature dish which sells 500 plates a week, and its romesco burrata sauce. The most pungent dish is the one that'll haunt you – pleasantly – for weeks to follow: mussels served up with a sea of butter and smoked cider, alongside a gloriously soggy sourdough. The sea buckthorn sorbet is so tangy and salted and delicious that I almost cry for the future desserts it has ruined for me. 
Nick Gilkinson has hit a home run with his latest opening. Make a booking (at the risk of returning again and again and, probably, again). 
FINAL WORD: Hyperlocal ingredients brilliantly deployed in broadly European dishes. Nigh on impossible to find from the outside, but once you're in you'll find yourself coming back time after time. 
Images: Rebecca Dickson