Market Hall Fulham opened its doors this May taking over Fulham Broadway Station's old ticketing office…
The 200 capacity venue serves South West residents with food ranging from modern Thai cuisine to fresh fish straight from Cornwall, and even premium soft serve ice cream for those hotter days.
Market Hall Fulham is Now Open for Business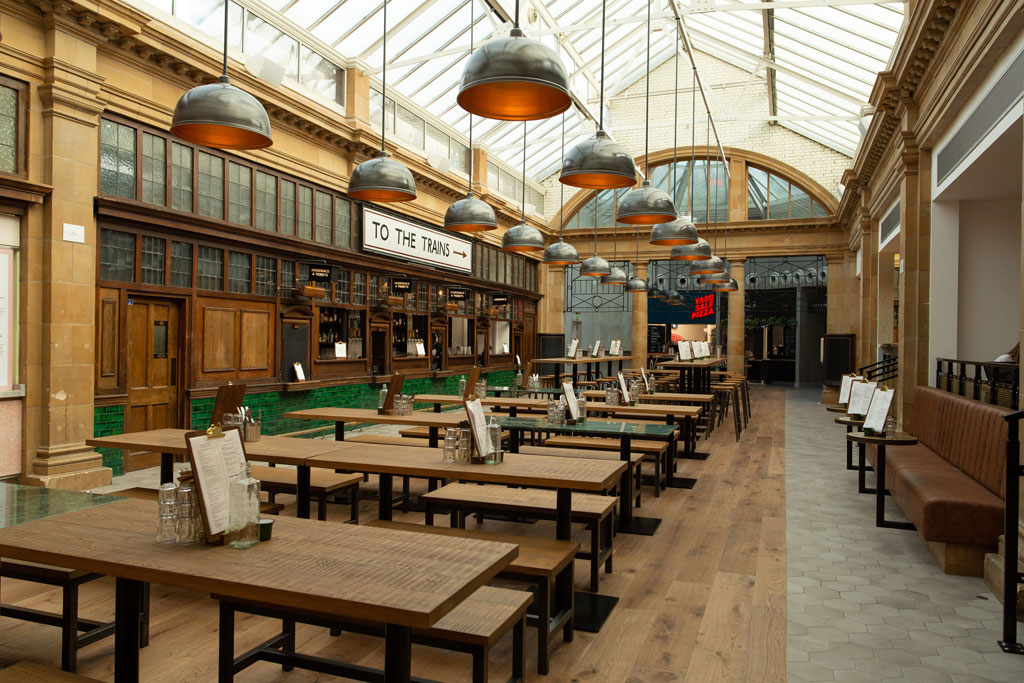 Market Halls are becoming something of a trend in London for 2018, with Fulham opening this Month, another popping up in Victoria in the summer and the West End after that, slowly taking over London's streets. Market Hall Fulham contains a whopping ten kitchens and a bar with seating for 200 customers. Being the first of the three market hall sites to open, we've got the inside scoop on the latest trend…
All three halls have been created by former property investor Andy Lewis-Pratt and entrepreneur and restauranteur behind Pitt Cue Co, Simon Anderson. The pair are aiming to work with local restaurants and newbies to the food world and will create their own spin on the global food scene. The three halls will be making a conscious effort to be environmentally friendly as all cutlery, plates, bowls and glasses used are reusable.
These Restaurants Only Serve One Kind Of Food and We're Into It
Market Hall Fulham has opened its doors inside the old ticket hall of the Edwardian underground station at Fulham Broadway. Dating back to the 1880's, the hall has preserved much of its charm incredibly well and ten delicious eateries have taken over the kitchens inside to fulfill the appetites of hungry Londoners.
'We're very excited that Market Hall Fulham is ready for the public. The buzz in the area is amazing, from people who are excited about the food and drink; to people who want to see this historic old building back in use again' – Simon Anderson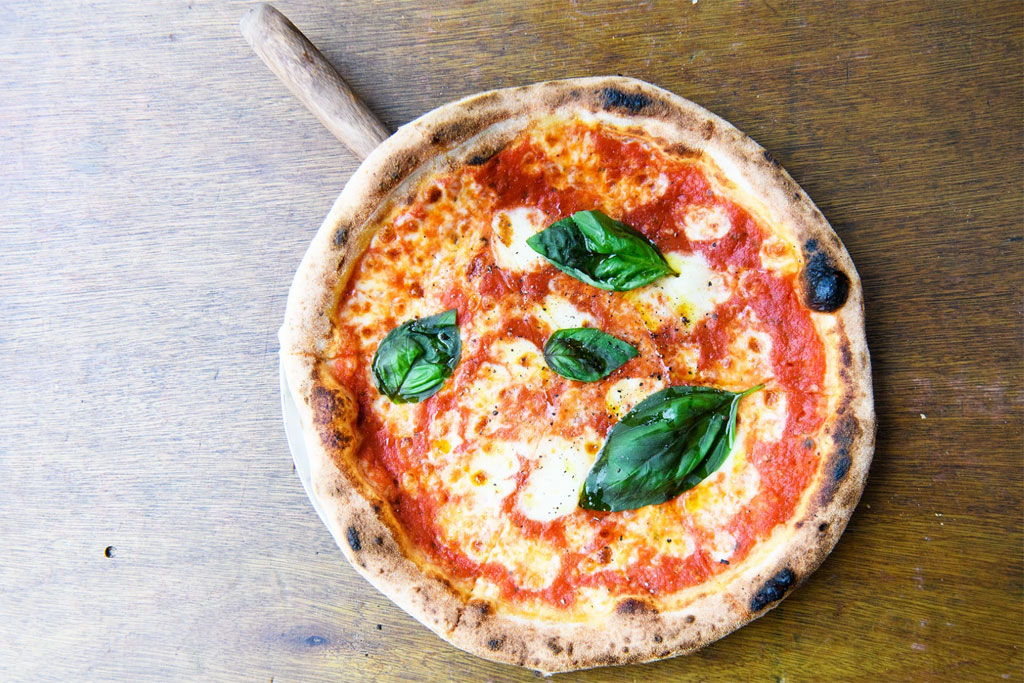 Press Coffee London supplies South West residents with their brew every morning and Claude's Kitchen's little brother, Claude's Deli, serves the freshest fish around with all of its fish sourced from small boats in Rye and South Cornwall. They haven't forgotten about pizza as Yard Sale tosses up a treat for the market hall goers with their award-winning sourdough pizzas every day. Londoners can also taste a slice of modern Thai street food as the brains behind Farang, The Smoking Goat and The Begging Bowl bring a mix of their best sellers to the party and a few extra dishes with the likes of a Massaman curry of whole confit duck leg featuring on the menu.
Meat lovers should head to Hot Box for a smoked barbecue feast. Using a mixture of kiln-dried Hickory and Oak in their rotisserie smoker, you can expect intense, sweet and smoky flavours in their dishes. Ahi Poké creates their traditional Hawaiian dishes with feel-good flavours and fresh ingredients to bring to the table. Butchies specialises in London's best fried chicken with their buttermilk fried chicken sandwiches, while Calcutta Canteen brings a taste of India to the streets of South West London with their Kati rolls and Puchkas as well as vegan dishes like Chaat and Phulki lentil fritters.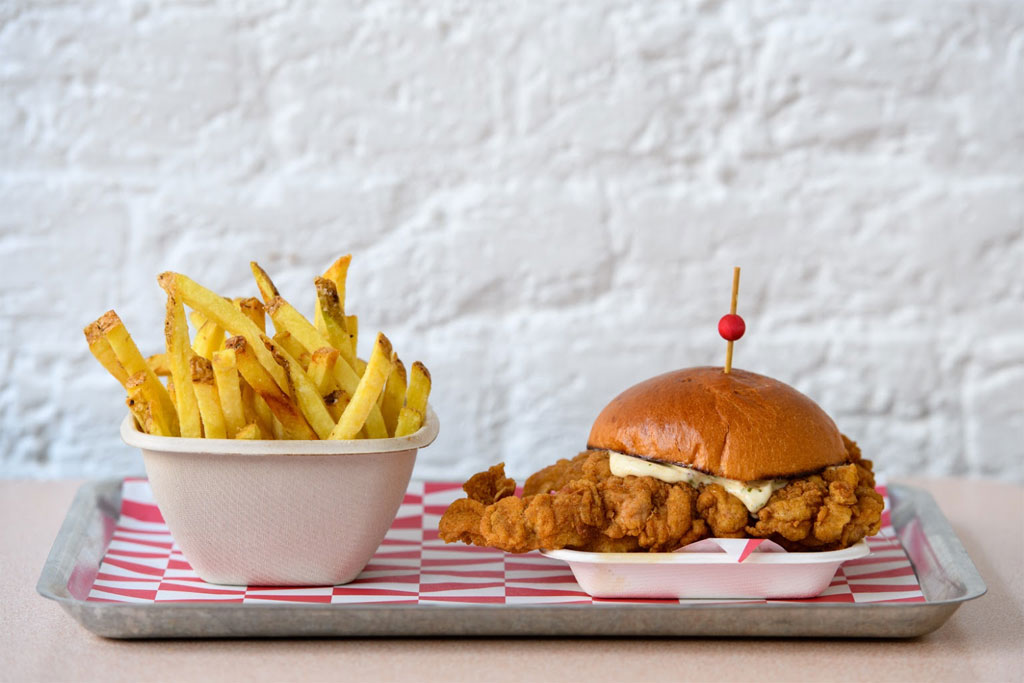 Without forgetting kebabs, the dynamic duo behind Claude's Kitchen brings Fanny's Kebabs to the scene with their short menu featuring quality dishes from lazy lamb to vegan falafel. A saviour on a summer's day, Soft Serve Society specialises in premium soft serve ice cream, bubble teas and sundaes. Their unusual flavours such as charcoal coconut and green tea are what puts this place on your to-visit list.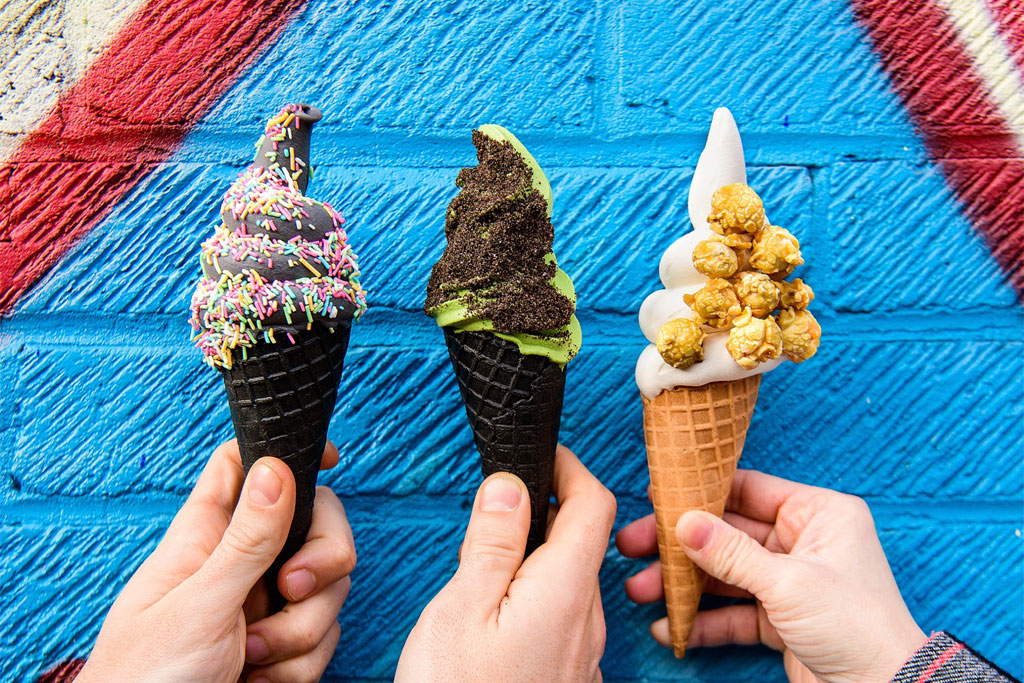 North Cornwall brewers Harbour have created their own house lager 'Market Helles' for visitors to wash their food down with, or you can have your pick of some of the best brewers in the UK from Cloudwater to Wild Beer Co and also Siren Craft Brew. Diners can also choose from six British craft beers on draught, 20 bottles and cans and even a short cocktail list created using Our London and East London Liquor Company. Alcohol-free beverages are also available as well as wine and a Market Halls Pink Grapefruit Soda created in collaboration with Square Root.
The Best New Restaurants in London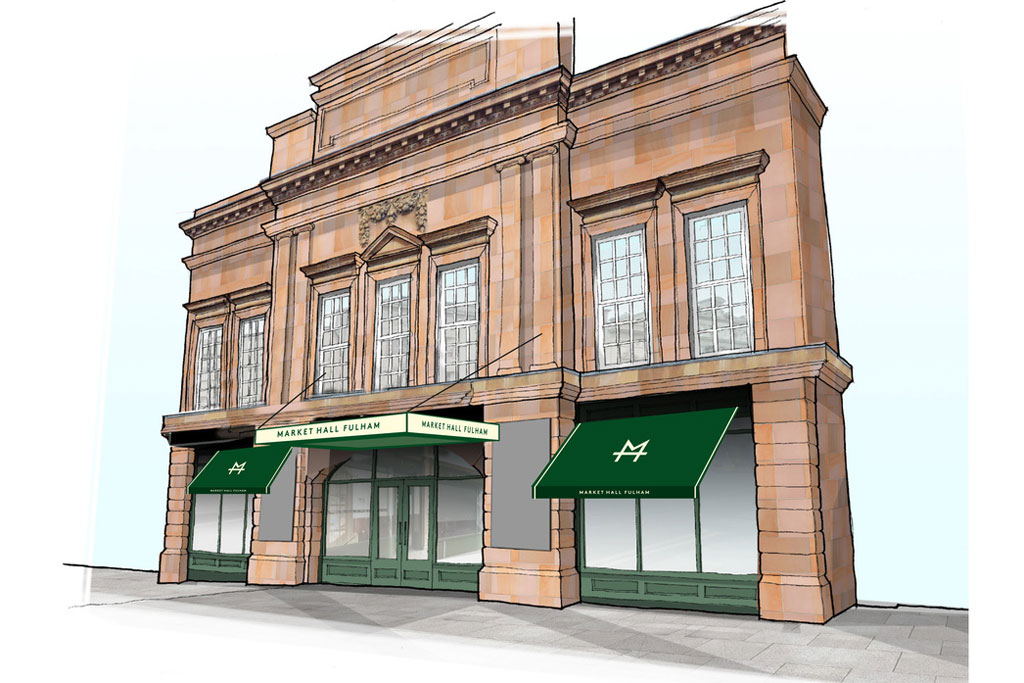 Victoria's Terminus Place is the next venue to be transformed. The flagship three-storey food hall will launch in Autumn 2019 in the West End, taking over part of the former BHS building near Oxford Street to contain 14 kitchens and three bars.
The Market Halls magic continues to bewitch the senses with this summer's newly launched weekend brunch menu. Tried and true avocado toast and smoked salmon favourites meet their match alongside smoked chicken waffles, brunch burgers and Bloody Marys.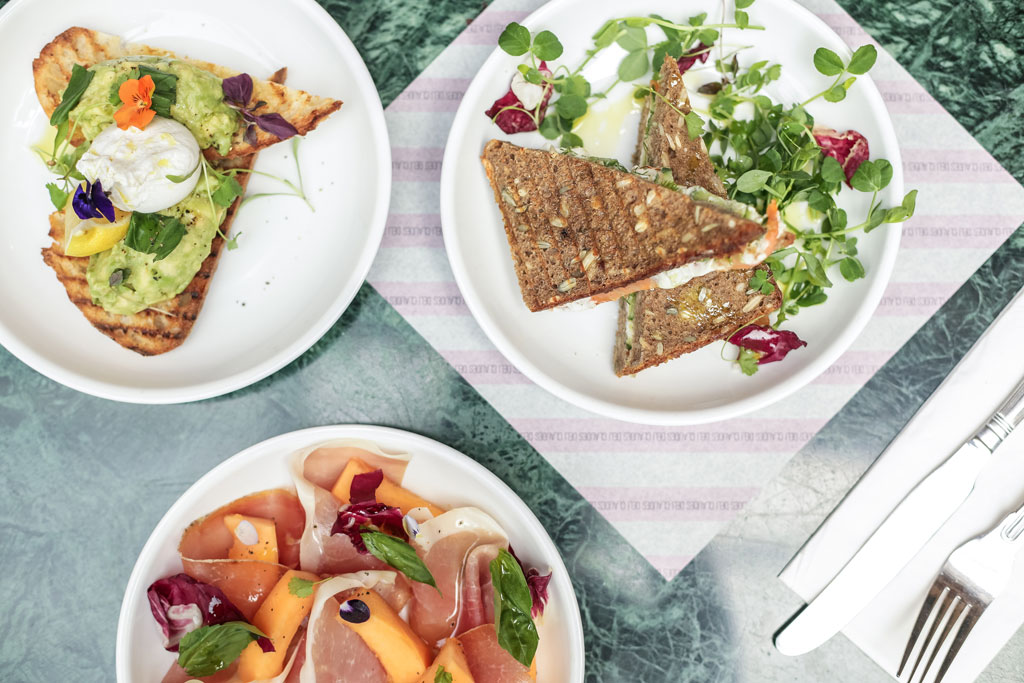 Market Hall Fulham is open every day from 8am – 11pm, to find out more head to www.markethalls.co.uk
Market Hall Fulham, 472 Fulham Road, SW6 1BY
Want to Know What Else is on in London? Our Culture Diary has you Covered
---