If you struggle to choose from menus when out for dinner, worry not – these restaurants only sell one type of food!
Well, your problems are almost solved…we can't guarantee that you won't struggle to pick from the wide variety of preparations….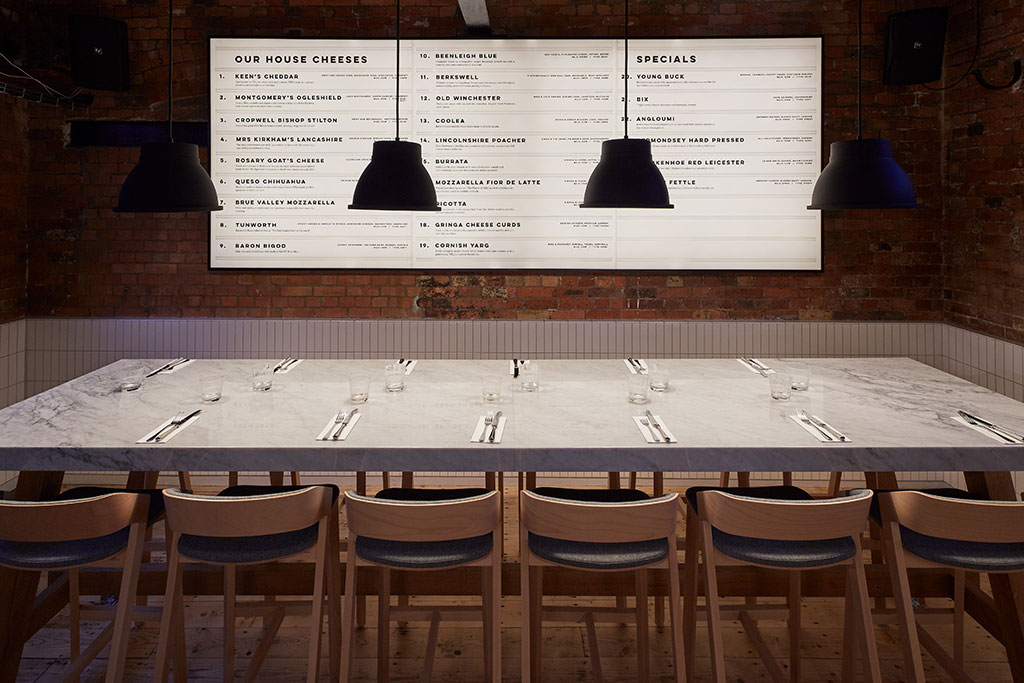 King of all things cheese, this bar sells over 30 types of British cheese. Cheesy goodness from several urban destinations includes Gringa Dairy, which produces cheese in a railway arch in Peckham, and La Latteria, who make italian style cheeses in North Acton. Choose what kind of cheese or cheeses you'd like mixed into pasta, fried in stick form or grilled in a sandwich. Indulge in some of the best cheese the UK has to offer as you sip on red wine and literally say cheese to snap an Instagram showing off your meal. Unit 93/94, Camden Stables, NW1 8AH.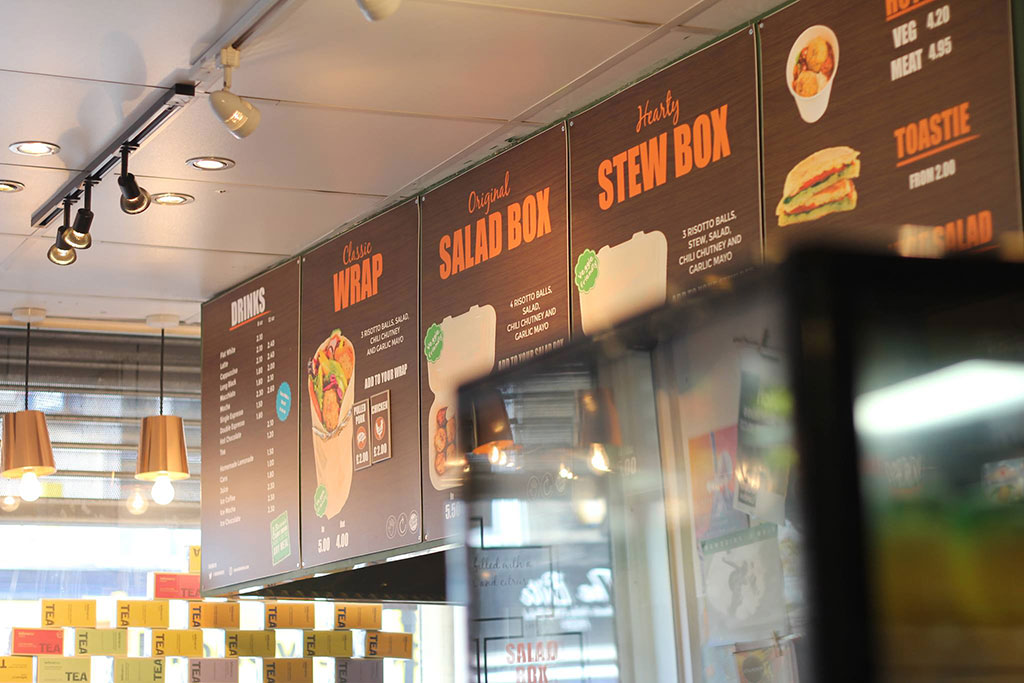 If you've never tried the traditional Sicilian snack Arancini, you are seriously missing out. A ball of risotto rice is mixed with cooked onion, garlic, herbs and vegetable stock, and then coated with flavours such as cheddar, mozzarella, parsley and lemon. And that's all before it's deep fried! The Arancini bros serve up their delicious food in unique ways such as sneaking them inside a wrap, popping them in a salad or mixing in with a delicious stew. Buon Appetito! Various Locations in London.
I mean, we all know breakfast is the most important meal of the day, so why not start your day off with a trip to a cereal cafe? Possibly the best place to up your cereal game ever as the cafe is home to over 118 global cereals. Choose your flavour milk too, from bubblegum to pistachio or just plain, if you want to be daring with the toppings. Yes, toppings, on cereal, you read that right –  just when you thought Monday Mornings couldn't be brightened up! 100s & 1000s for breakfast, anyone? 139 Brick Lane, E1 6SB, and Mezz 2, Stables Market, Camden NW1 8AH.
Find yourself in Lobster roll heaven at Smack Lobster Dean Street. If you have more of a plain palette, opt for the classic fillings of Japanese mayo and lemon, or for those who want to be a bit adventurous try the Californian with added salad, avocado mayo, lime and chives. For the daring type, choose the Seven Samurai; Japanese mayo, chinese cabbage, cucumber, pickled ginger, spring onions and togarashi spice to top it off. Not feeling like you've beaten your lobster craving? Order a side of Lobster Chowder and thank us later. 58 Dean Street, W1D 6AL.
The Best New Restaurants in London.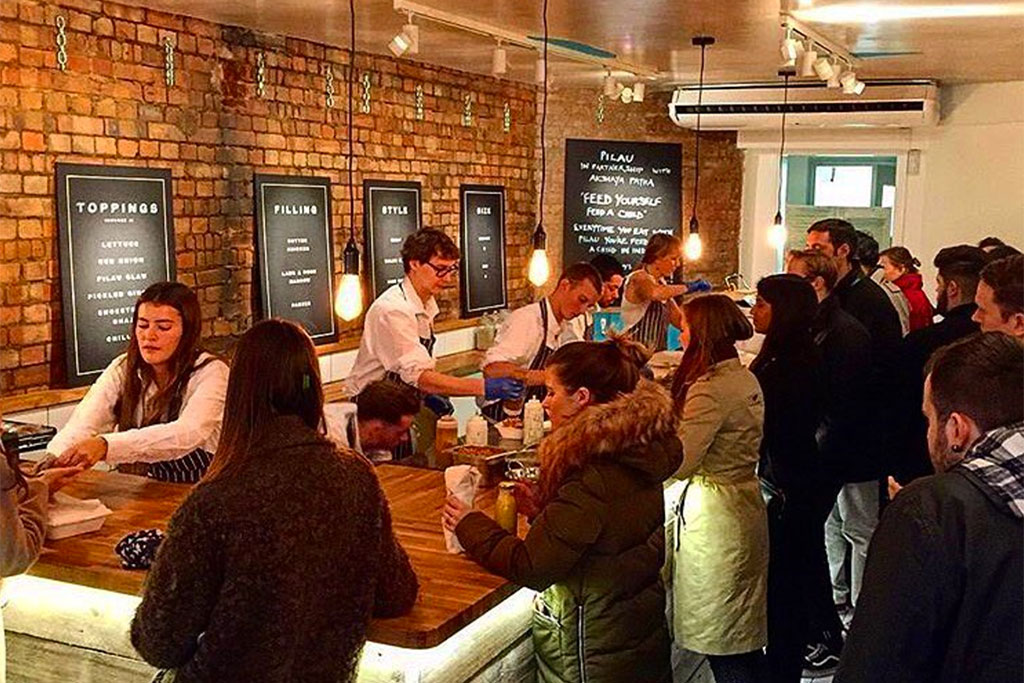 If pilau is your favourite rice, then you have to head to one of these restaurants immediately. Choose from a wrap, rice bowl or salad box (all of which contain pilau rice, naturally), then choose your size and your meat (or vegetarian option) and toppings. Add some pilau naan balls to your meal for the full pilau she-bang. Even better? Each meal you purchase for yourself provides a mid-morning meal to a child in India! 22 Noel Street, Soho, W1F 8GS.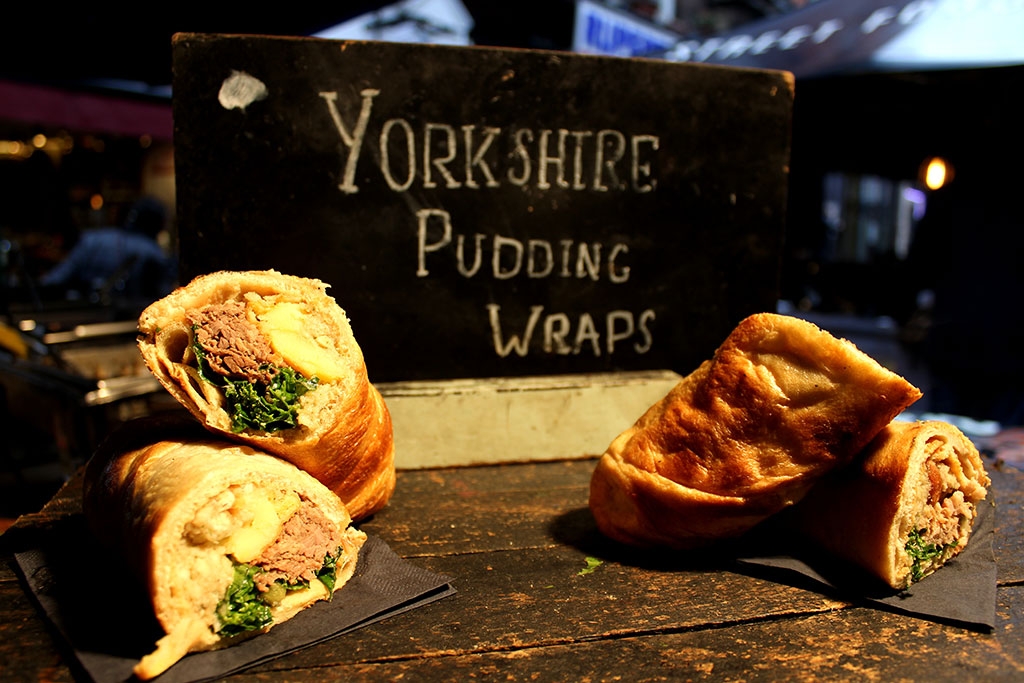 Turns out, dreams do come true. A Yorkshire pudding Burrito has arrived to Rupert Street Market. Never miss out on a roast dinner again because of being too busy (or lazy). Yorkshire Burrito offers a roast-on-the-go with all the trimmings. Their menu changes with the seasons but usually each giant Yorkshire pud contains rosemary potatoes, vegetables and stuffing. You can choose to pair it with beef, chicken, pork or cauliflower cheese. They may not put gravy inside the wrap, but tubs are up for grabs for £1, so dip away. Open Monday-Saturday – who says roasts are only for Sundays? Street Food Union, Rupert Street Market, Soho, W1D 6DR.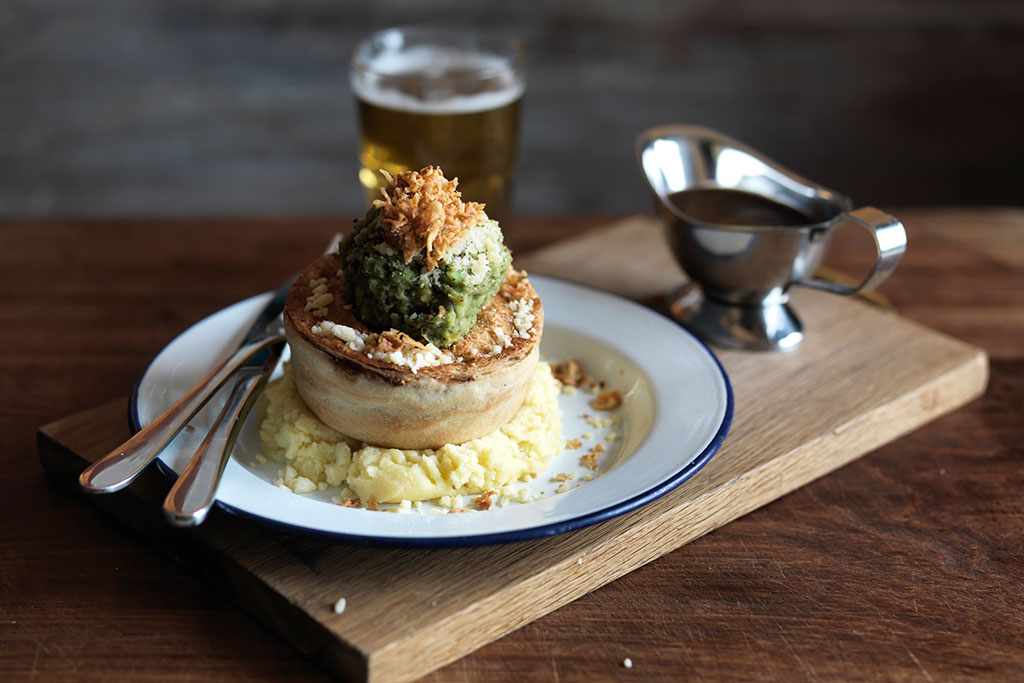 Take a seat in pie heaven. The famous Pieminster now has 9 restaurants and 7 cafes over the UK, which all serve their award-winning pies. From a simple Chicken, Ham and Leek to a Pea, Paneer, Spinach, Potato Chilli and Mango Salad pie, you'll be sure to find one that will fill that crusty (gluten free, too) craving.  They even serve an English Breakfast pie to cure that Sunday morning hangover! Visit the pastry filled joint to sip on a craft beer, enjoy good music and delicious food. Various locations around London.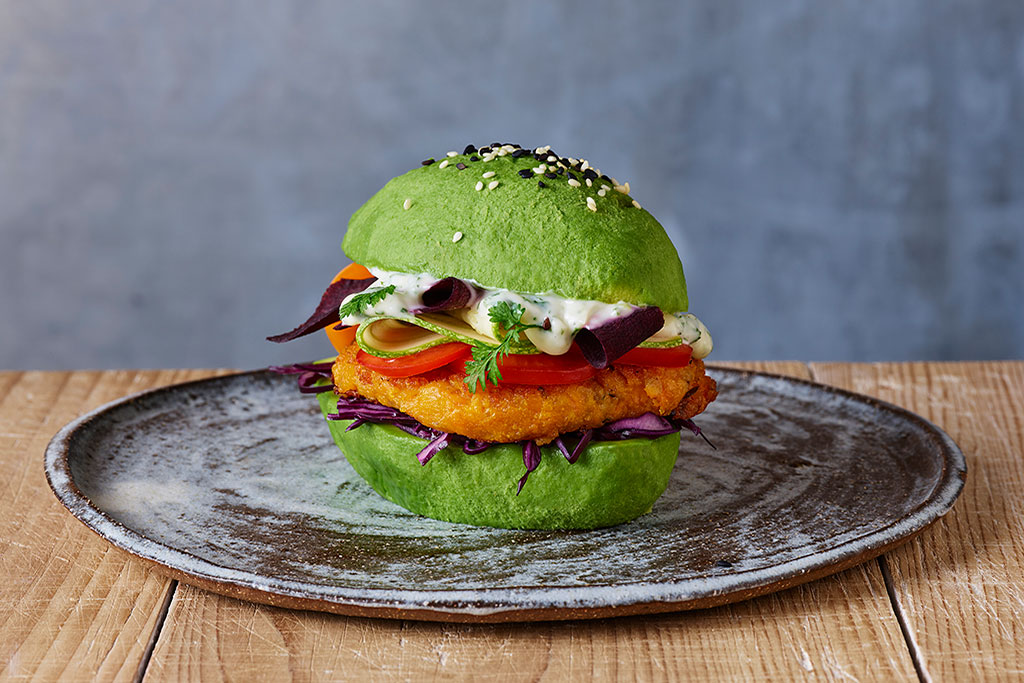 Instagrammers, brace yourselves. An all-avocado bar has arrived in Covent Garden. The pop-up bar serves every single dish with an avocado twist, from Avocado waffles to Avocado based salads, burgers and even an Avocado brownie! Be sure to visit on a Sunday and indulge in their Brunch menu, which includes Avodaise, their Avocado-based version of Hollandaise sauce. What are the weekends without brunch, and what is brunch without avocado? 18 Floral Street, Covent Garden, WC2E 9DS.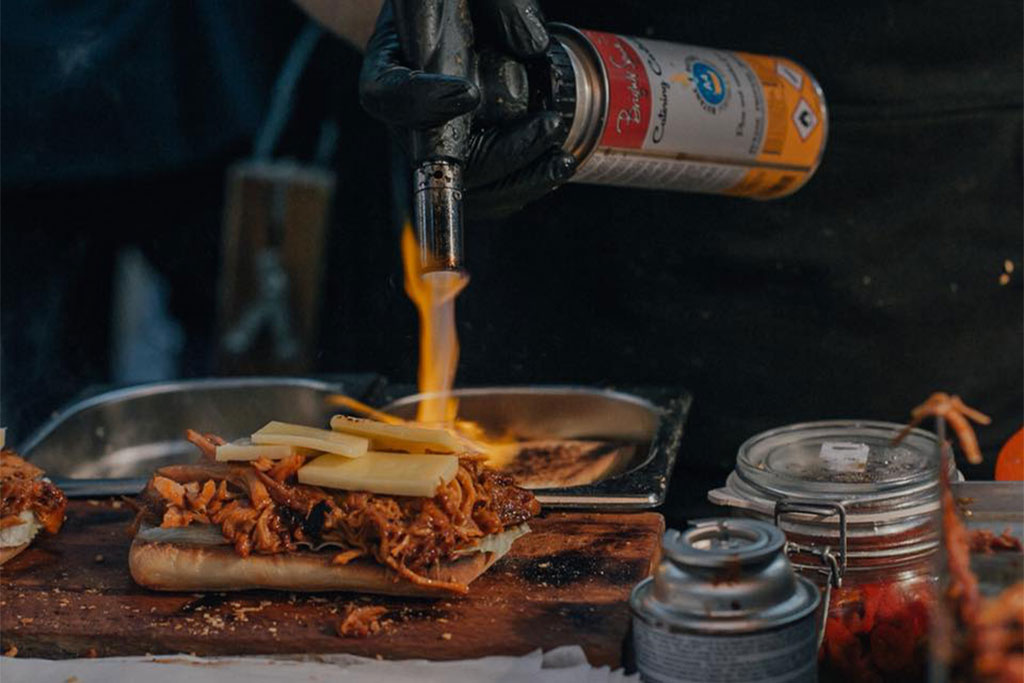 Smoked Salmon and Creme Cheese, move over. Dirty Bagels in Spitalfields market are whipping up some seriously creative and delicious bagels. Renowned for their 8-hour, slow cooked Pulled Pork madness, topped with melted cheese, this bagel joint really does know what its doing. Lamb Street E1 6EA.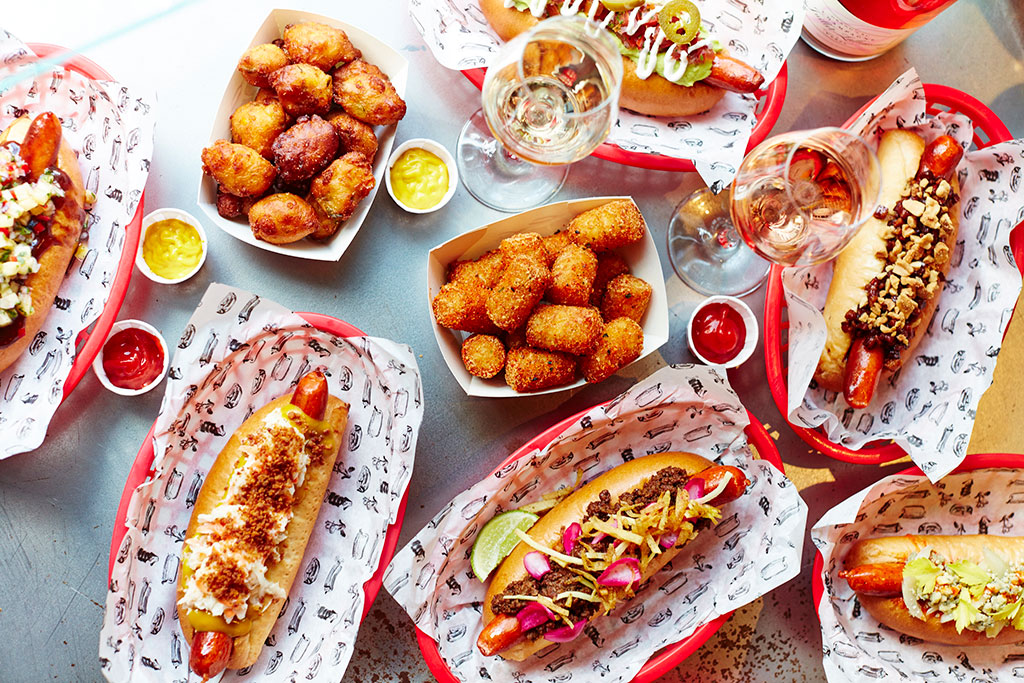 Prepare yourselves for a hot dog (and champagne) coma after visiting this Charlotte Street Gem. Don't expect the classic frankfurter, ketchup and mustard meal though. BubbleDogs' diverse menu features everything from a BLT to Mac and Cheese hot dog. 'Lucky Dawg' is their new menu addition for 2018 to celebrate The Year of the Dog. Have your creative hot dog prepared on a stick, in a bun or tucked in a salad. Of course, they serve the finest champagne and desserts to accompany. Chocolate dog anyone? 70 Charlotte St, Bloomsbury, London W1T 4QG
---