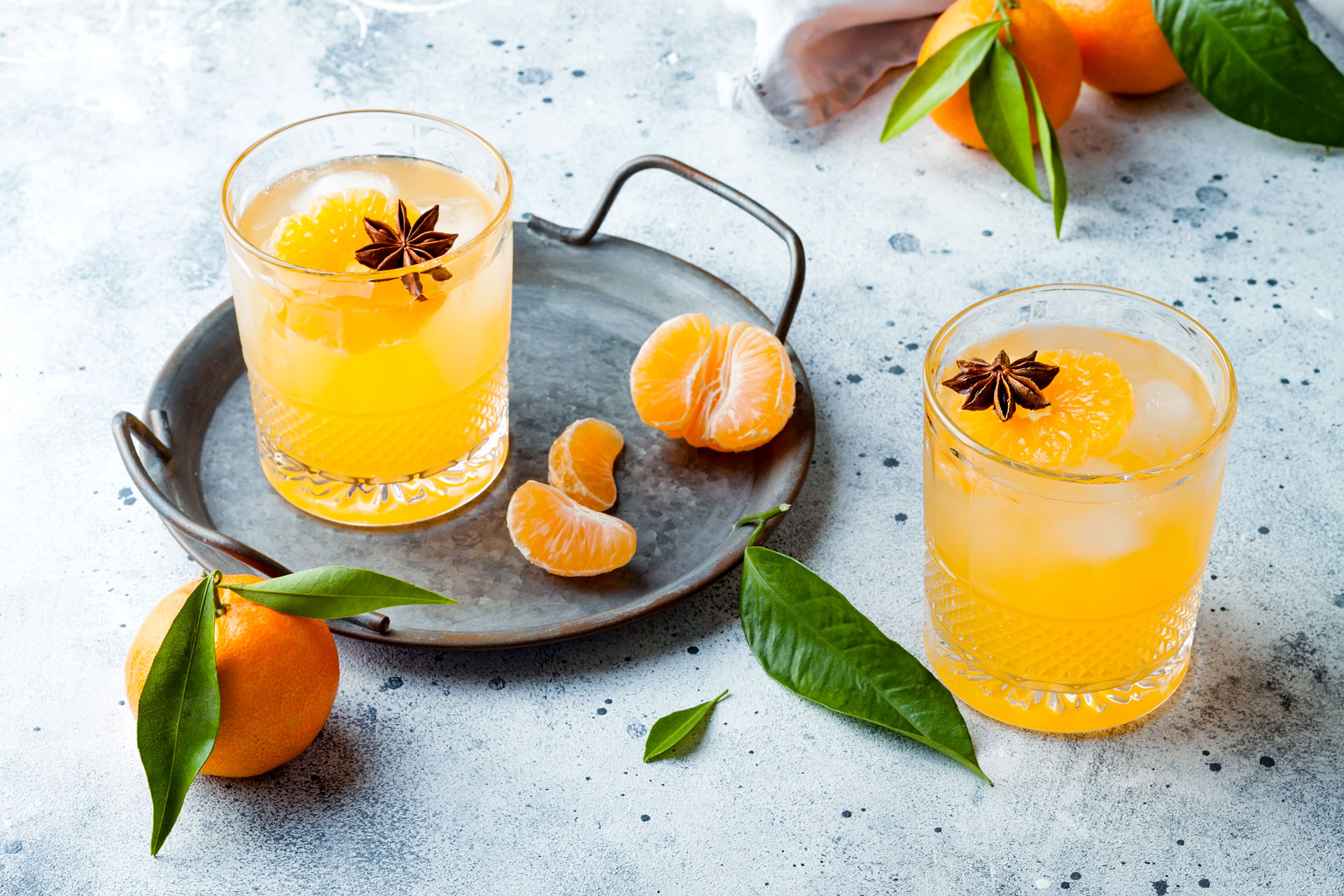 The Mindful Drinking Movement: How To Get Involved
---
What is mindful drinking, and how can you practice it in everyday life?
Trying to cut down on alcohol this January? Here's everything you need to know about the mindful drinking wellness trend.
Dry January is a challenge undertaken by an estimated five million Brits each year. Those who complete it tend to feel and look great afterwards: common health benefits of four weeks off the booze include better sleep, improved digestion, clearer skin and weight loss.
The question is: what happens next? Has going sober for a month genuinely made you re-evaluate your relationship with alcohol? Or will you be celebrating your abstinence with a glass (or three) of vino before proceeding to return to old habits?
It was this common lack of long-term intention behind Dry January that inspired Camille Vidal to launch La Maison Wellness, an online platform dedicated to the practice of mindful drinking. 'As a yoga and meditation teacher I wanted to show people how to mix in mindfulness into every aspect of their lives – and that includes drinking,' she explains. 'Mindful drinking is all about balance and it's not about cutting out alcohol completely. It's about understanding and empowering our relationship with alcohol so we can decide to say yes or no, when we want and how we want.'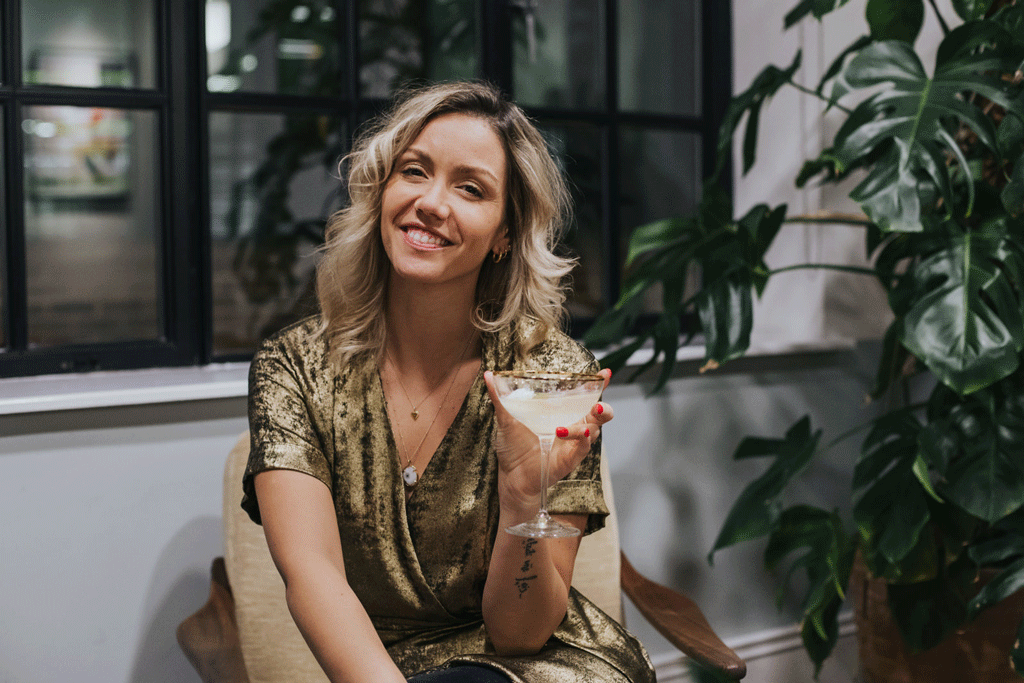 Camille isn't the only one endorsing this growing lifestyle trend. Recent years have seen several new initiatives centred around mindful drinking, such as Club Soda, a community for the sober-curious, which runs mindful drinking events, festivals, pop-ups and courses. There are also apps to monitor your consumption levels, alcohol-free bars, and an ever-growing collection of books dedicated to the topic. The low and no alcohol drinks market, meanwhile, has skyrocketed.
Increased interest surrounding mindful drinking signifies attitudes towards alcohol are changing. Drinking rates are at the lowest they've been for 18 years; it's estimated that last year more than a quarter of adults cut down on their spending on alcohol – and a quarter of 11-24 year olds don't drink at all. The appetite for alternative drinks is clearly on the up too: according to Google Trends, UK search interest in non-alcoholic drinks reached its highest level last year. This cultural shift is, in part, a result of greater interest in health and wellbeing. As Camille observes: 'We're becoming more conscious and educated on how certain ingredients can affect the body. People want to live well and feel good – and if you drink too much alcohol you know that's not how you feel.'
This means many of us are swapping nights at the pub for workouts – though the demand for alcohol-free activities isn't just coming from fitness fanatics: the world of sober socialising is on the up. Here's how to get involved.
Mindful Drinking: Tips, Recipes, Courses
Camille's platform La Maison Wellness offers mindful cocktail recipes and inspiration. As Camille says: 'What makes a cocktail special has very little to do with the amount of alcohol that goes in the glass. It's about the flavours, the experience and the moment shared. Non-alcoholic and low-alcoholic cocktails can offer all these things.'
Club Soda offer a range of online programmes, courses and workshops. Their eight-week online course is designed for people keen to cut down on their alcohol consumption, and includes daily emails offering tools and techniques plus access to the Club Soda community, where you can share your challenges with others.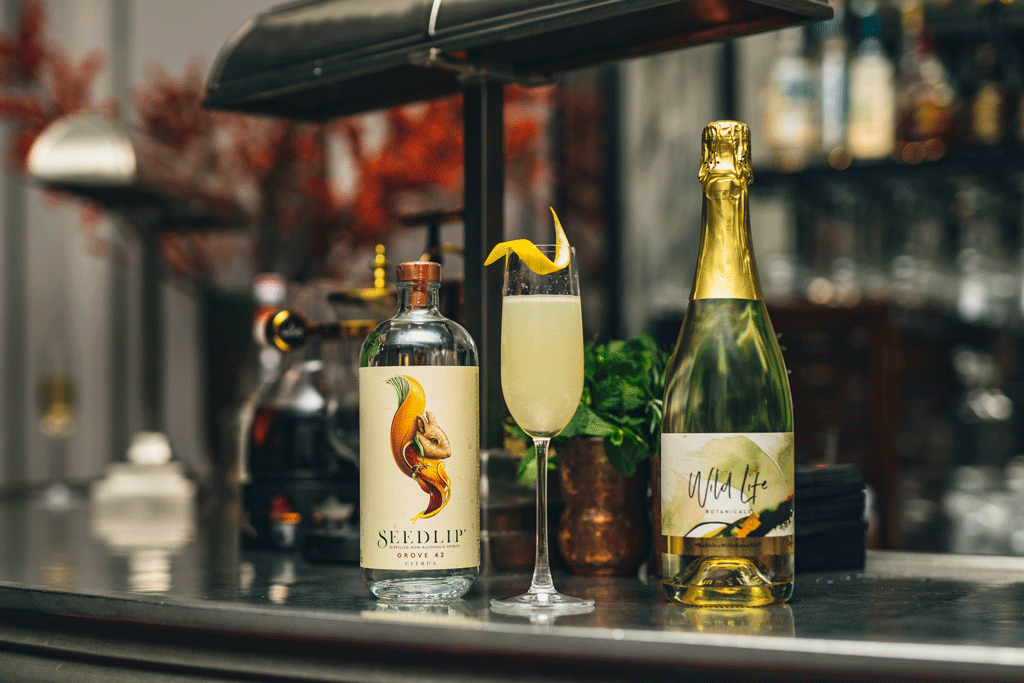 Read up
Rosamund Dean's book, Mindful Drinking: How Cutting Down Can Change Your Life, offers advice for those who are keen to drink less and cultivate a healthier relationship with alcohol. One of her tricks includes reminding yourself that 'the difference between two drinks and four drinks is the difference between "nicely tipsy" and "slurring queasily"'.
Explore the low and no alcohol drinks world
The low-ABV and non-alcoholic drinks market has never been better, with new brands popping up every week – from spirits to craft beers to tonics to infusions. One of our favourite brands is Jukes Cordialities, an elegant non-alcoholic cordial from acclaimed wine taster and author Matthew Jukes. Here we round up some of the best non-alcoholic spirits.
You can find more information about alcohol alongside advice and support at drinkaware.co.uk