World-renowned Champagne brand G.H.Mumm has teamed up with start-up agency, Spade, to create a ground-breaking product which can be consumed in space…
Set to launch in September, Mumm Grand Cordon Stellar has matching space-friendly flutes. A new era of space exploration starts here…
The World's First Ever 'Space Champagne' has Landed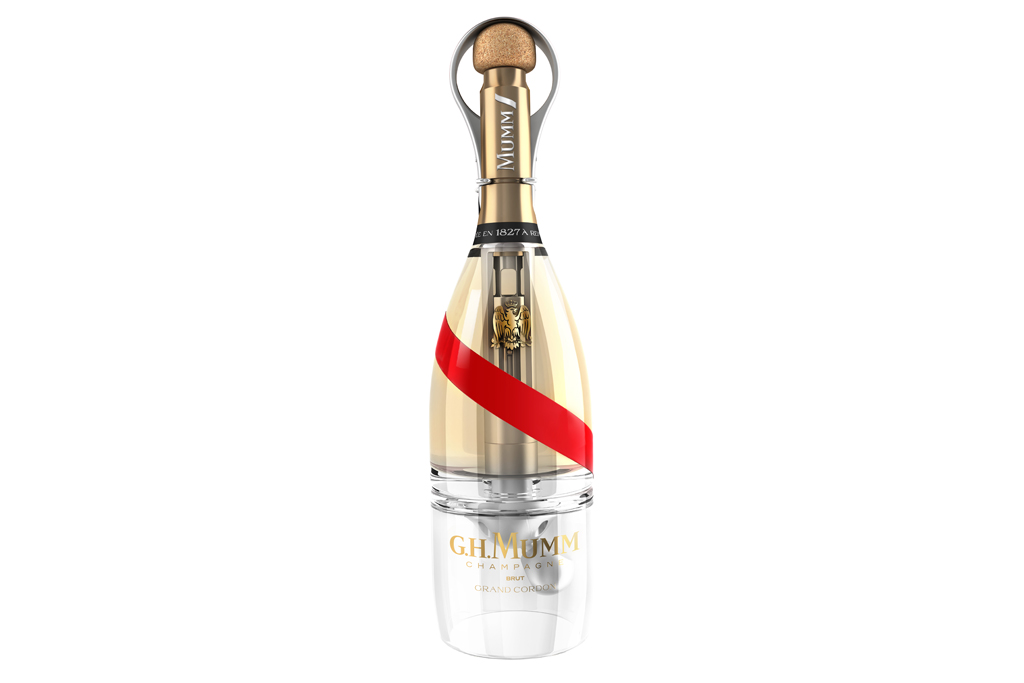 Believe it or not, astronauts in space right now are suffering from serious Champagne withdrawal. Thankfully, G.H. Mumm has come to the rescue by creating a revolutionary new bottle and glass concept so that visitors to outer space can enjoy their daily glass of bubbles just as much as they would on earth. Transforming lives and helping to de-stress after a long day of exploring the galaxy for the benefit of humankind, this new product may just be the start of a new era of space exploration.
Space travellers on zero-gravity flights will soon be able to enjoy a glass of fizz in the air as the new high-tech bottle design uses the Champagne's gas to force the liquid from the bottle and into a ring-shaped frame. The Champagne is then concentrated into a droplet of bubbles which can float in the zero-gravity air until it's collected in one of the specially-designed stemless glasses.
The game-changing product was designed by both Mumm and Spade, with help from leading innovator Octave de Gaulle with the unique bottle design.
"For the last 40 years, space travel has been shaped by engineers rather than designers. Instead of seeing zero gravity as a problem to be solved, we look at it as a design possibility. The big design challenge for Mumm Grand Cordon Stellar was actually getting the liquid out of the bottle." – Octave de Gaulle.
The Ultimate Way to Celebrate the End of Champagne Harvest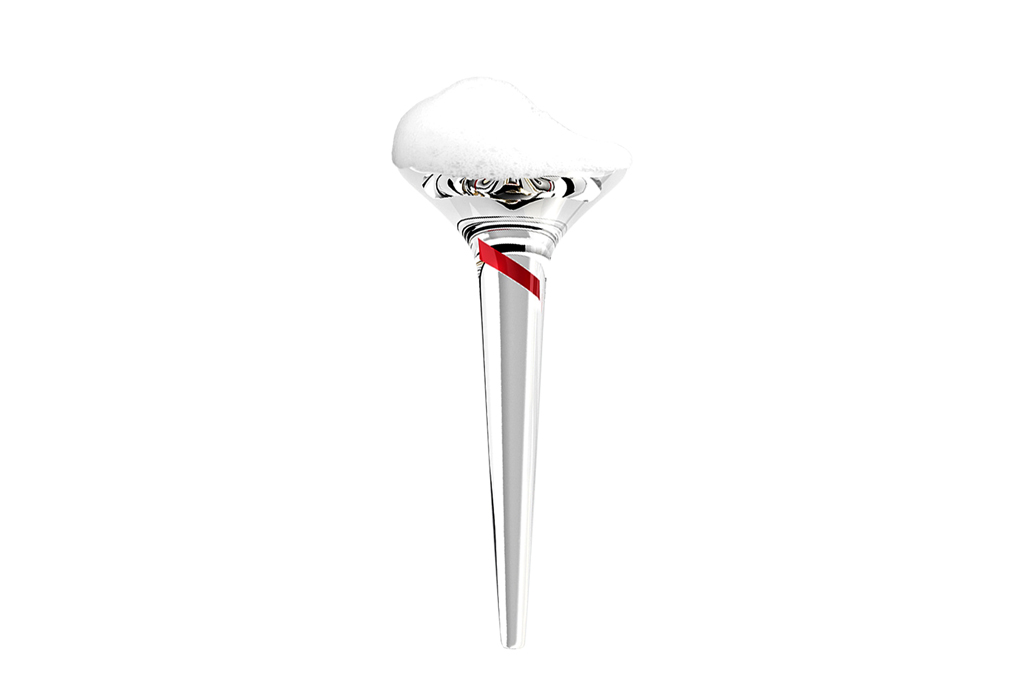 The taste characteristics of Champagne change in space, however. Due to the zero-gravity, just one sip will instantly coat the entire inside of the mouth and magnify the taste sensations, giving a less fizzy and rounder taste. As soon as the Champagne leaves the bottle, it will turn into a ball of foam; It's only once it enters your mouth that it will transform into liquid. The matching glasses feature a tapering stem to allow them to be easily raised to the lips, and of course, to be easily touched together in a toast (essential when discovering a new planet, or something).
"By rising to this new challenge, Mumm defies gravity and once again pushes the limits of innovation. This revolutionary bottle illustrates the Maison's status as an icon of the avant-garde." – Louis de Fautereau, Global Brand Director of Mumm.
In a bid to help astronauts feel more human, Mumm Grand Cordon Stellar will soon be served to those on zero-gravity flights with Air Zero G, and in the future will be stocked onboard space missions and commercial space flights.
We'll cheers to that!
Mumm Grand Cordon Stellar will be released in September.
---