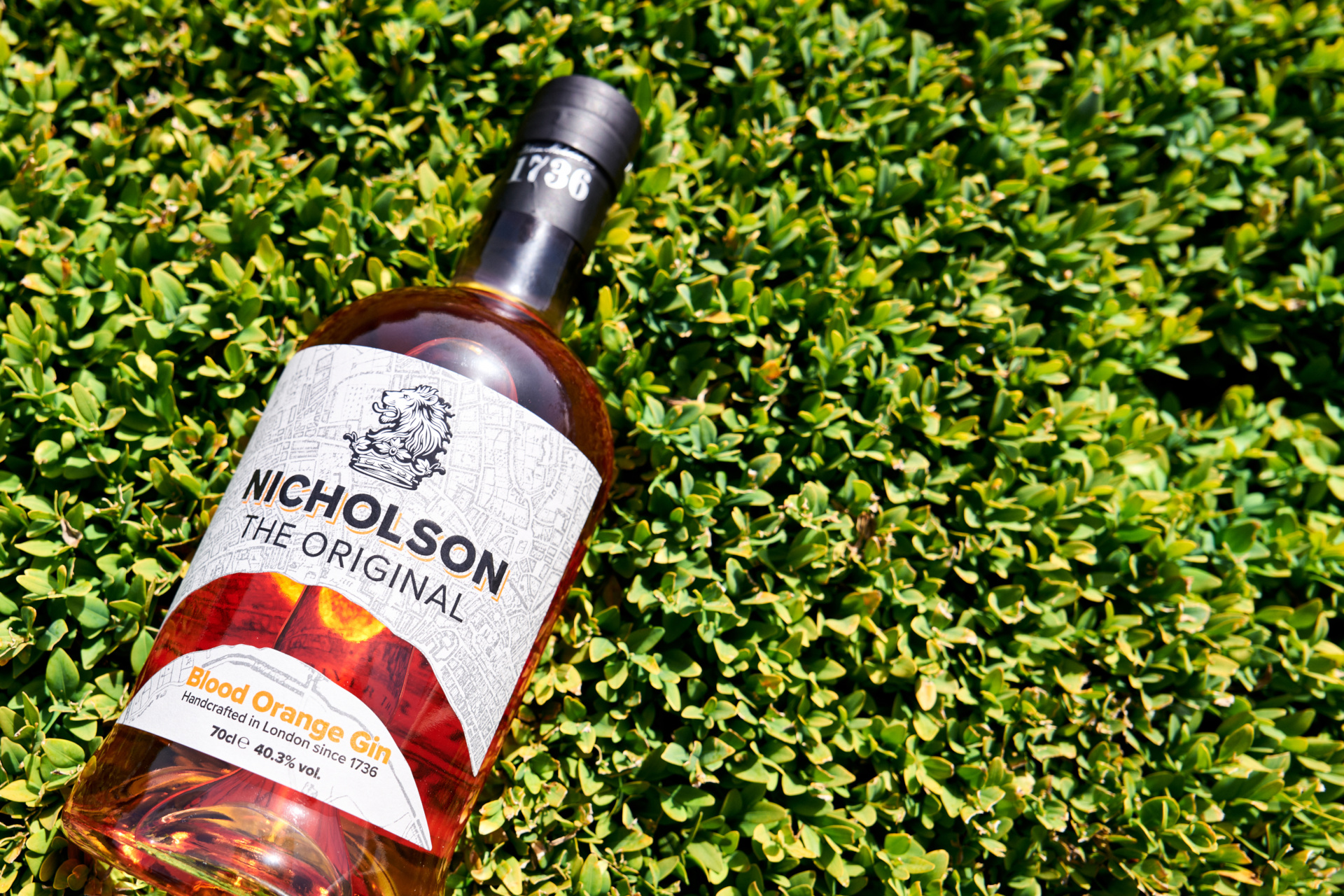 Why Nicholson Gin is the Tipple of the Summer Season
---
The perfect drink to sip in the sun
This summer, whether you plan to pack your calendar full of parties with friends, days out to races and festivals or relaxed afternoons in the sunshine, make sure you do so with a good drink in hand. Our pick of the season is Nicholson Gin, a classic British tipple that ticks all of our thirst-quenching boxes.
Why Nicholson Gin is the Tipple of the Summer Season
Nicholson Gin is one of Britain's oldest providers of spirits and gins, dating all the way back to 1736 when the Nicholson and Bowman families set up in Clerkenwell. Popularity came quickly for Nicholson, as the brand continued to refine its distillery and upscale its production for its thirsty London customers. By the mid-1830s, Nicholson had developed the first London Dry style gin and was one of the largest and most successful distillers in the UK – it was so popular, in fact, that even the Duke of Wellington was known to partake in a glass or two.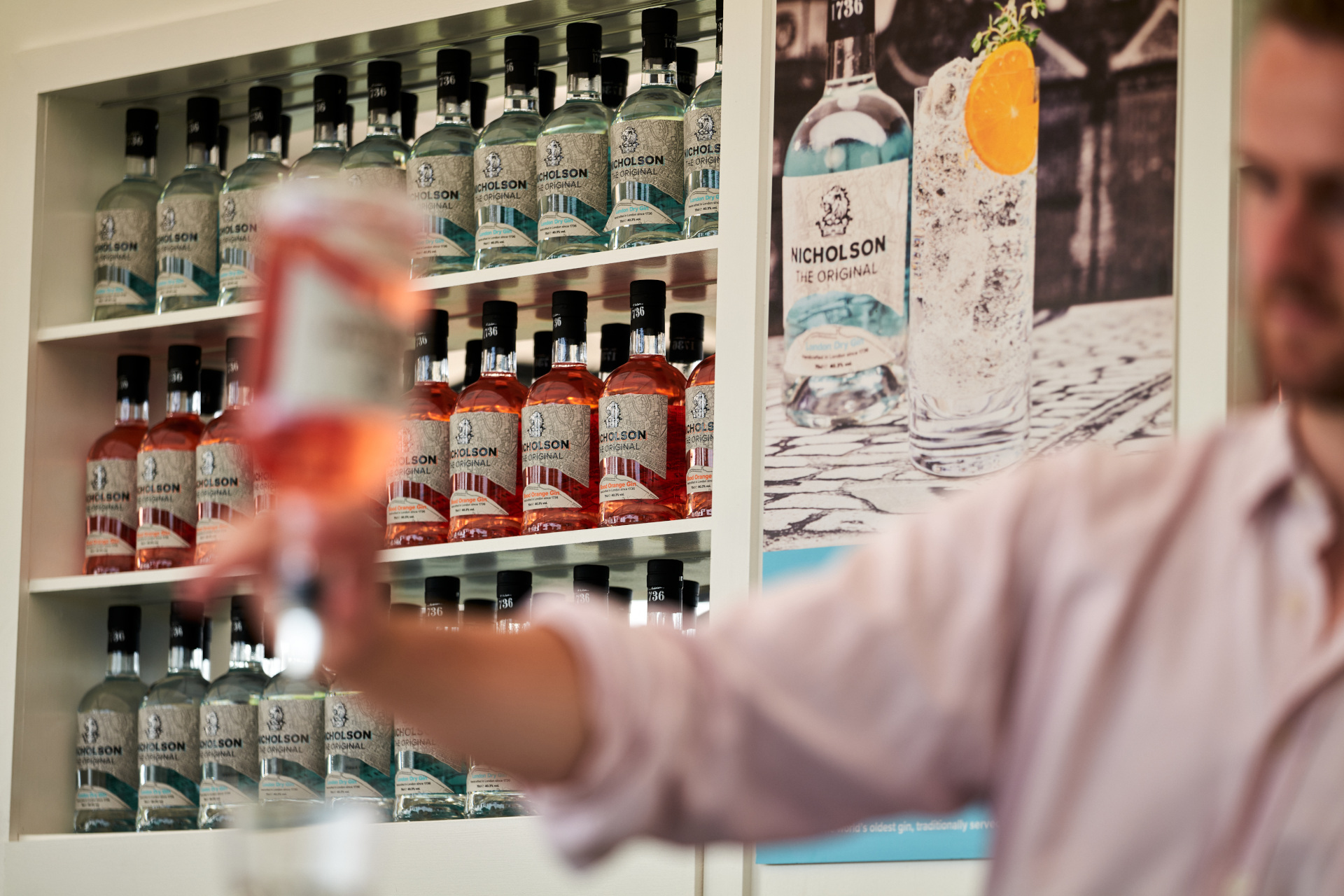 By the 1900s, Nicholson was a household name not just in the UK, but all over the world. The brand distributed its beverages to over 130 countries, and was praised for its purity and classic dry taste. Famed hotels like The Savoy and Waldorf Astoria even teamed up with the brand to create limited-edition drinks for special occasions – some of which have been featured in The Savoy Cocktail Book, The Waldorf Astoria Bar Book and Harry's ABC of Mixing Cocktails.
This year, Nicholson Gin is entering its renaissance. Entrepreneurs Alex Johns and Steve Goldman are leading the brand through a relaunch with a new range of drinks and some exciting events this summer…
Fresh Flavours
While you can still get your hands on the original London Dry, Nicholson fans can now try a new selection of drinks this summer. On Friday 17 June, Nicholson Gin unveiled a new blood orange flavoured gin, a zesty take on the brand's classic bottle.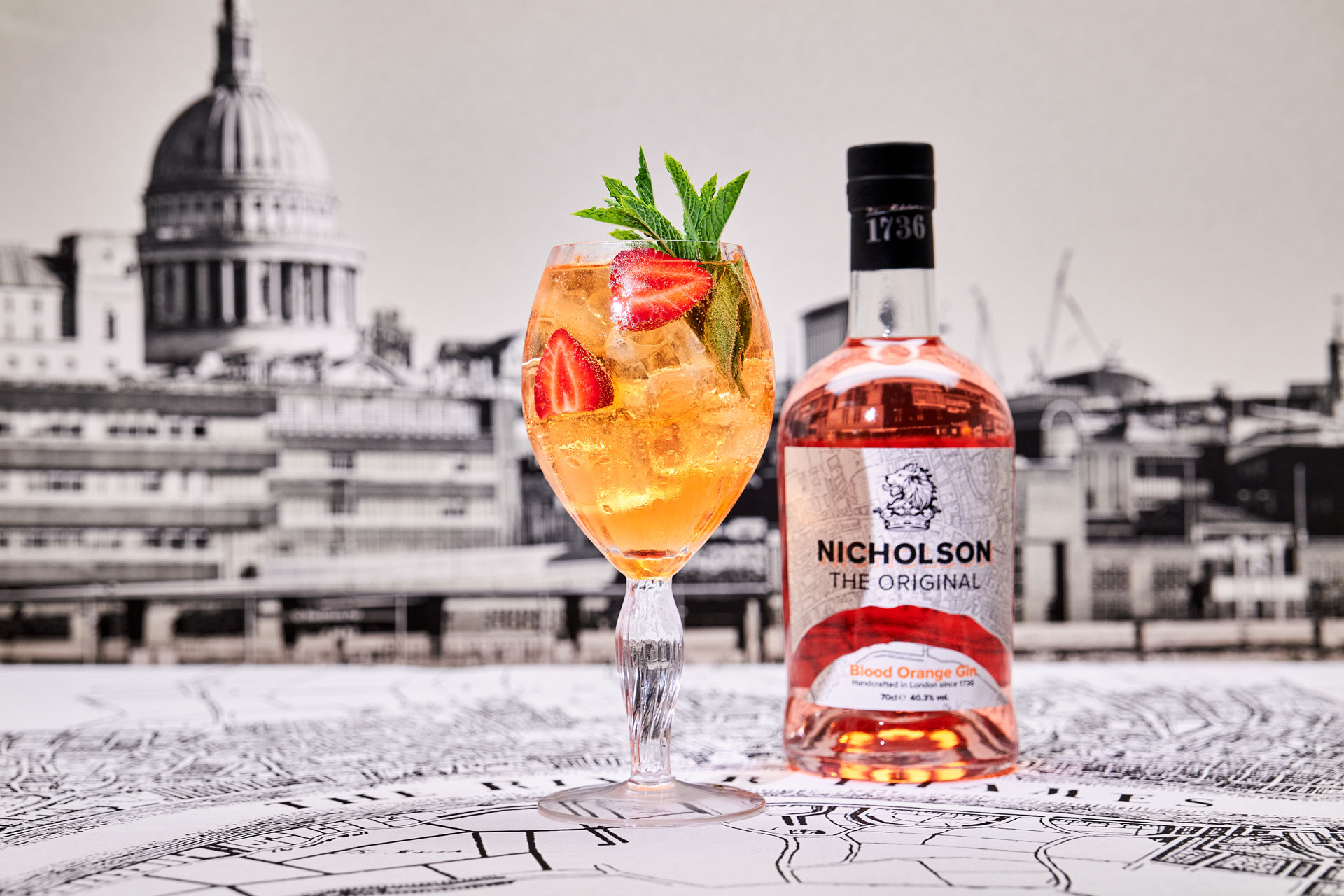 Nicholson will also be launching two new premium ready-to-drink beverages this summer, the first being a classic gin and tonic, and the second a London Dry and pink citrus tonic. Ideal for meet-ups with friends, Friday pick-me-ups and picnics on sunny afternoons.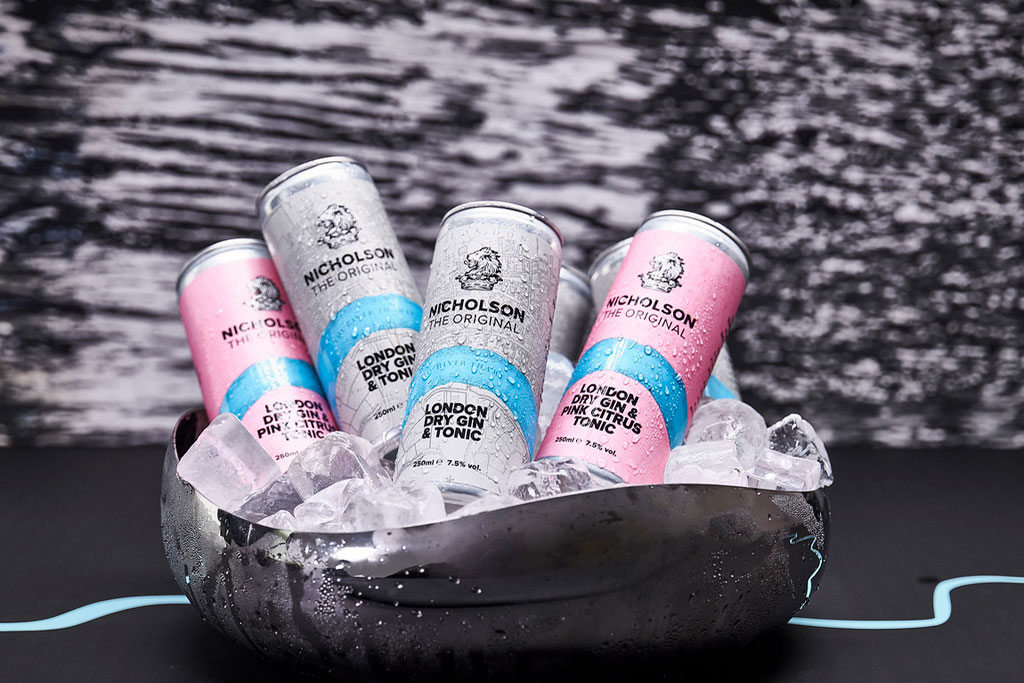 A Summer to Remember
This summer, Nicholson will be first to the races, kicking off the season with Goodwood Racecourse, one of Britain's most iconic horseracing tracks. As the official gin supplier for the venue, Nicholson Gin will take pride of place at 'Glorious Goodwood' (known officially as Qatar Goodwood Festival), held from Tuesday 26 to Saturday 30 July 2022.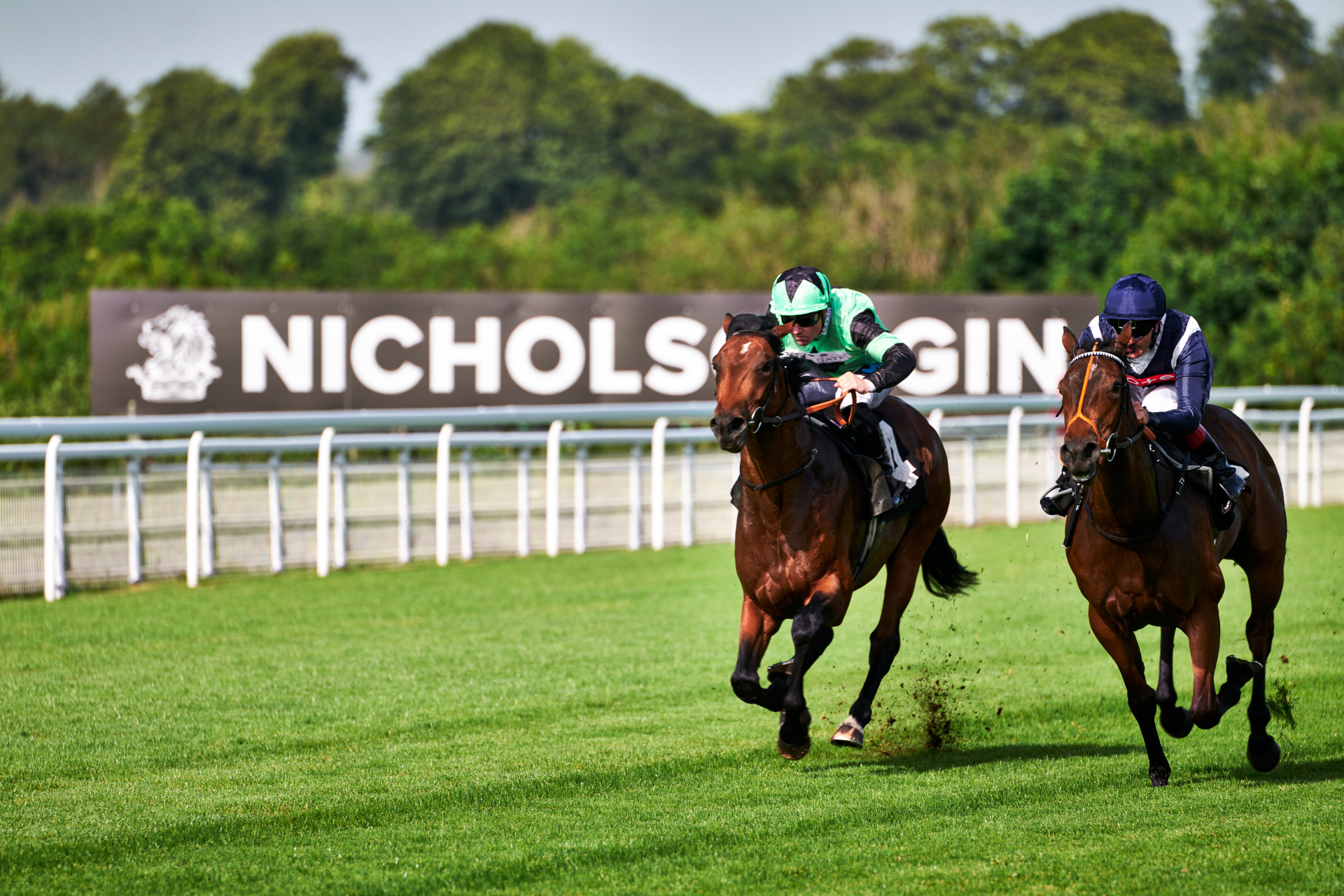 Guests to the event will have the chance to sample the brand's famous London Dry, and pay a visit to the Nicholson Gin Pavilion adjacent to the paddock. Celebrations will continue well into the evening, with Nicholson hosting a pop-up gin cart at the Lord Taverners vs Lord March Cricket Match following racing at the first day of the festival.
Nicholson Gin Cocktails to Try at Home
Want to bring the flavours of summer home? Channel your inner mixologist and give these delicious cocktails a whirl.
For more information, please visit nicholsongin.com. Must be over 18. Enjoy responsibly.
Images courtesy of Nicholson Gin