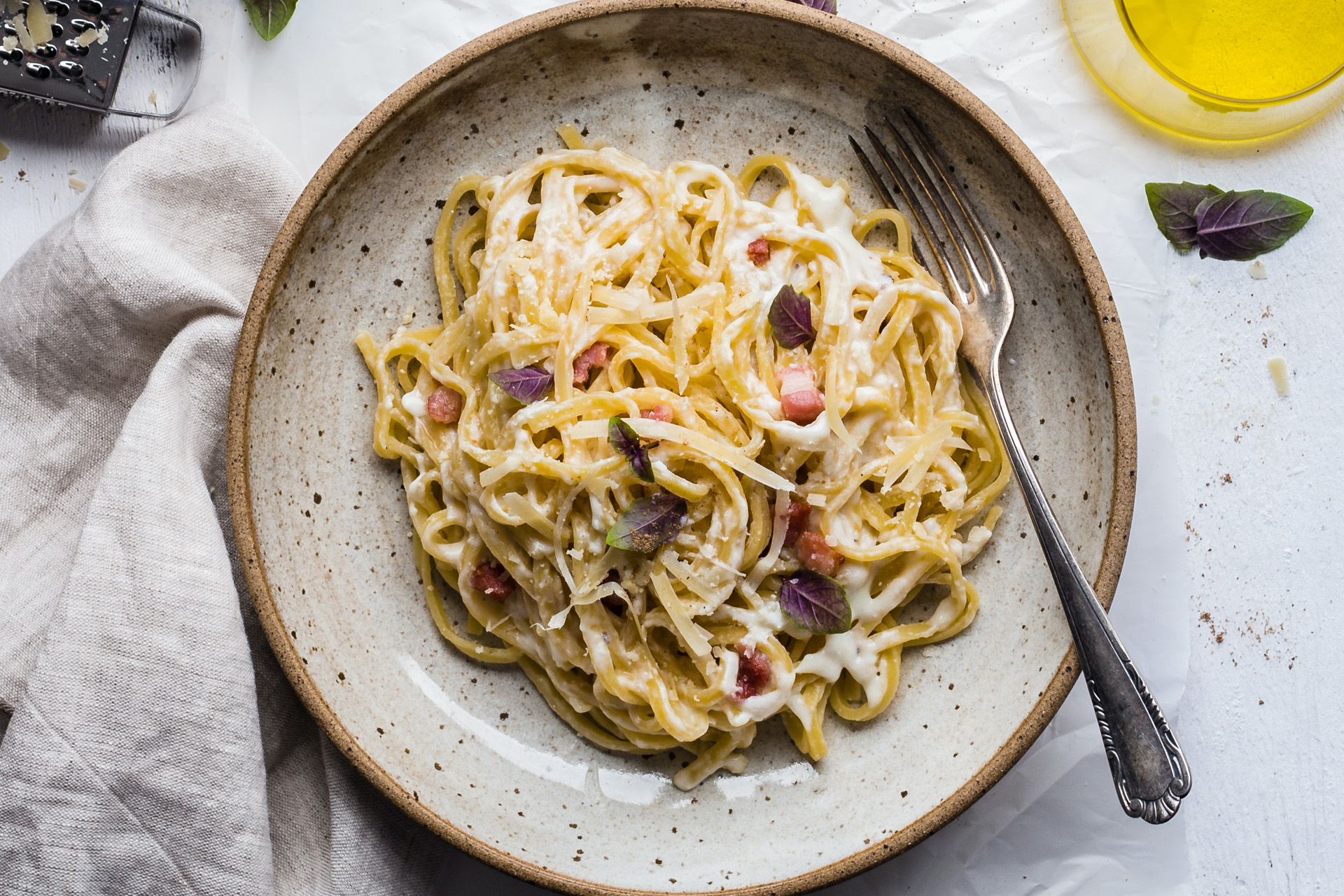 This Is Prince George's Favourite Meal
An Italian classic for the future King
If you ever find yourself cooking for the 10-year-old Prince George (who knows?), then we've got you covered with a sure crowd pleaser: the future king's favourite meal. Better still, it's quick, cheap and relatively easy to make.
This Is Prince George's Favourite Meal
Drumroll please… Prince George's favourite meal is spaghetti carbonara.
Unfamiliar? Carbonara is a classic Italian pasta dish made with eggs, hard cheese, pork and black pepper, but Brits are often derided by Italians for adding cream too (remember that famous Gino di Campo video?).
The Prince's top pick was revealed by Italian celebrity chef Aldo Zilli, who said of his chats with Prince William, 'I'm waiting for the call because apparently his little boy's favourite is spaghetti carbonara, so I'm waiting for the call to go and cook it for him.'
View this post on Instagram
'If George has my carbonara, he will never have another one,' Aldo added, 'so I need to go and make it, let's get the ball rolling, send me to the palace to cook!'
Prince George is the eldest son of Prince William and Princess Kate, and is second in line to the throne after his father. His preference for carbonara joins a legion of the Prince's favourite foods, including pizza, Shepherd's pie and curry. Being in direct line to the throne means the Prince will one day be in charge of the Royal Warrants, the system by which the reigning monarch commends their favourite brands. We can't wait to see who George dishes them out to.
Ironically, during the late Queen's reign, the Royal Family was instructed to save eating carbonara for special occasions because it – along with all other pasta dishes, potatoes and rice – is too starchy. Other banned foods include garlic, onions, shellfish (while dining out or abroad), foie gras and rare meat.