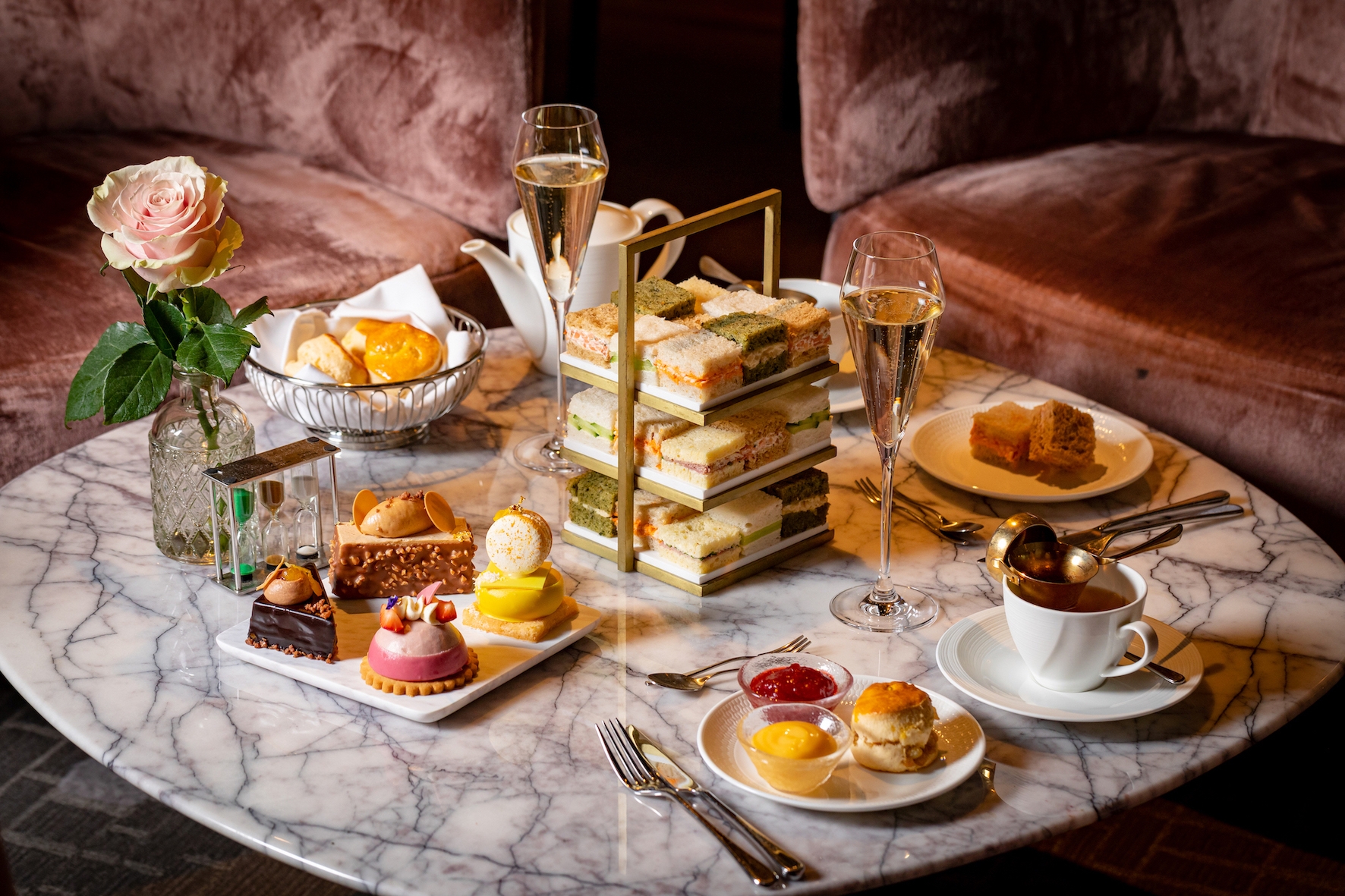 How To Create a Quintessential Afternoon Tea At Home
With expert tips from a pastry chef
Ever wondered how to recreate a decadent afternoon tea experience at home – from the precisely cut finger sandwiches to the fresh scones and clotted cream? Well, The Londoner's new Head Pastry chef Sarah Mountain is here to help with her know-how for making your very own quintessential afternoon tea.
How To Create a Quintessential Afternoon Tea At Home
Scones
My first tip for wonderfully fluffy scones is to crumb the dry ingredients very well with the butter for at least 10 minutes. This ensures the butter is evenly distributed throughout the dough. Secondly, I always use buttermilk, which adds a depth of acidity and lots of moisture. The result is perfectly soft fluffy scones every time. At The Londoner we serve our scones with homemade lemon curd, clotted cream and freshly made strawberry jam – delicious.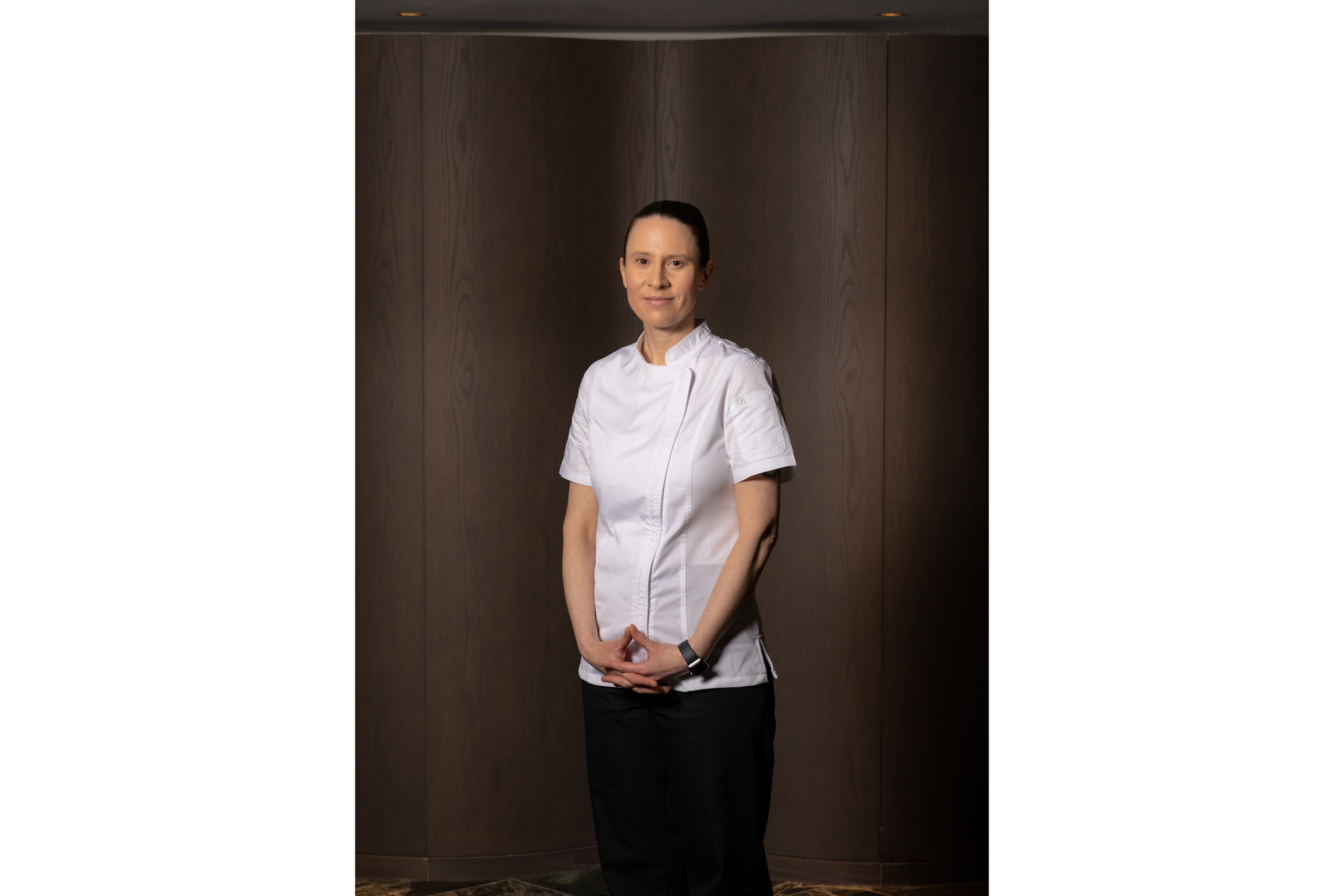 Chocolate Cakes 
No afternoon tea menu is complete without an indulgent chocolate cake. The trick is to have a chocolate cake that is full of depth and flavour, but not too overpowering that it leaves guests feeling too full to enjoy the other sweet delights. I tend to use lighter chocolates with less cocoa content such as 54 percent chocolate, opposed to a 70 percent dark chocolate. I also balance the sweetness and richness of the chocolate with the acidity of fruits and citrus flavours, resulting in a wonderful, decadent flavour profile.
Citrus
It is crucial with every afternoon tea that guests can taste all the delicious creations without feeling too heavy or full. For us at The Londoner, using citrus notes in our cakes works brilliantly. Why? Because it refreshes the palate and leaves your tastebuds ready for the next cake creation. My top tip is therefore to have at least one citrus based cake in your afternoon tea menu.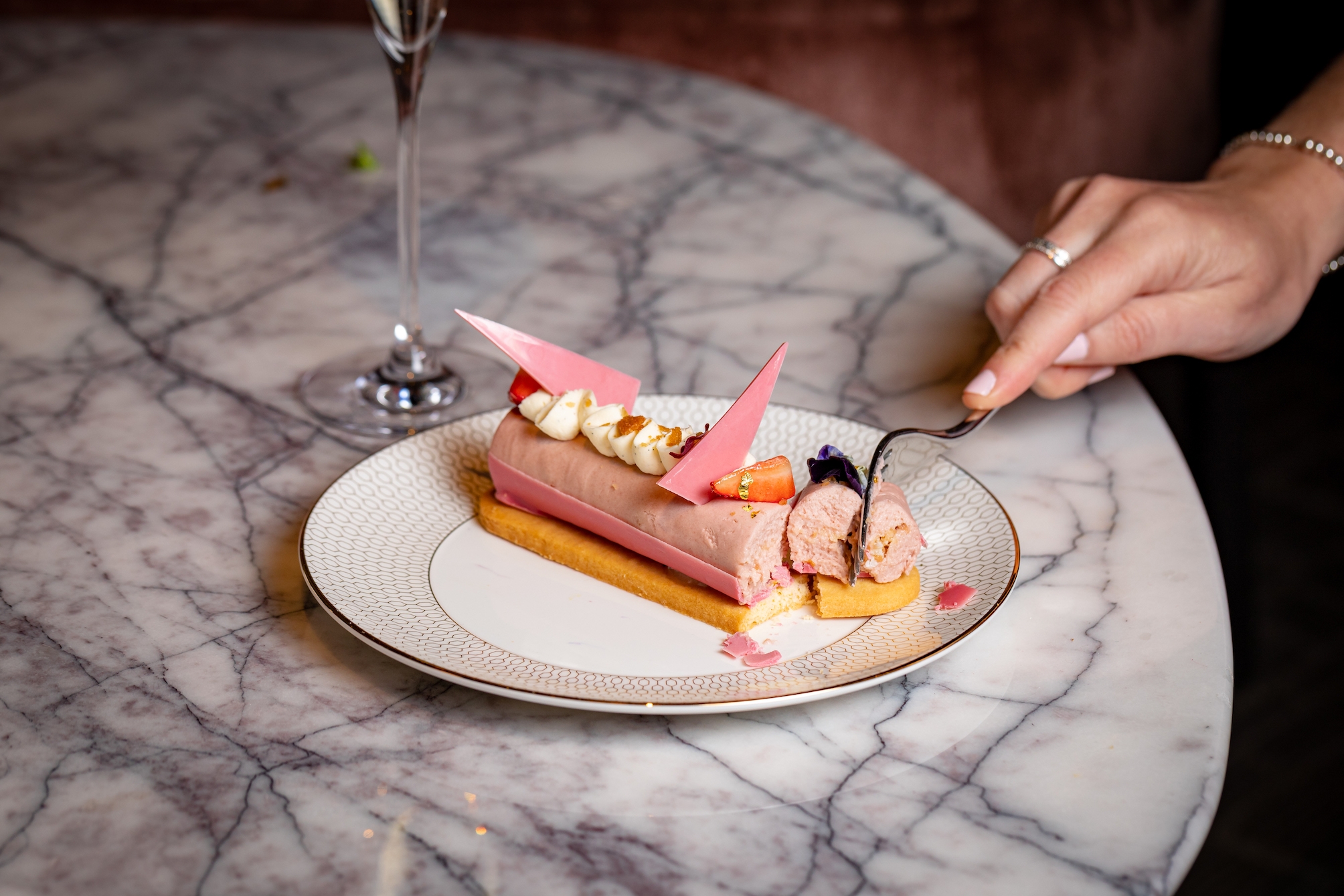 Surprise Elements 
Lastly, the aim is for each bite to be a culinary delight. I add layers of texture with biscuits, sponges or crunch, and add an element of surprise… For example, it's fun to give guests a hint of nostalgia with an afternoon tea experience by recreating childhood flavours in refined sweet creations. These moments of surprise are crucial; they add a new dimension and create a lasting impression, which will hopefully inspire them to come back to The Stage for another delightful afternoon tea.
Don't fancy making your own? The Londoner's Traditional Afternoon Tea Experience is priced at £55pp. opentable.com