Jump aboard the banana bread baking trend with this easy recipe from Alex Hely-Hutchinson, founder of London restaurants 26 Grains & Stoney Street. The recipe is included in Staying In, an e-book launched in support of Chefs in Schools' community appeal.
Recipe: Alex Hely-Hutchinson's Banana Bread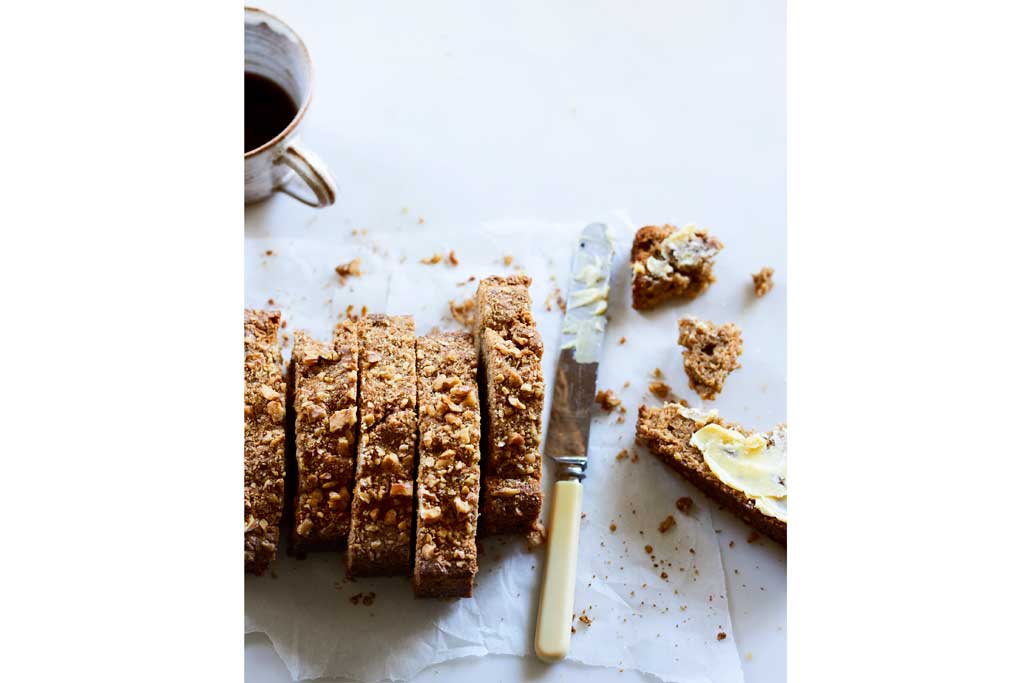 Ingredients
Makes 1 loaf
115g butter
115g brown sugar
2 eggs
3 ripe bananas, torn into chunks
1 tsp vanilla
250g plain flour
1 tsp baking soda
Pinch of sea salt
To top (mixed together)
2 tbsp brown sugar
1½  tbsp toasted walnuts
2 tsp of cinnamon
#StayingIn Swaps: You can use a mix of flours, depending what you have in your larder. Plain and spelt work well together, or for something a little different (and more rustic) try einkorn flour.
Method
Preheat your oven to 180°C/350°F/Gas Mark 4. In a mixer, cream together the butter and the sugar for about 4 minutes until well combined and slightly lighter in colour.
Add your eggs one by one, blend to smooth and then add the bananas and vanilla and pulse a few times, keeping it quite rough rather than blending to smooth.
In a separate bowl, mix your dry ingredients, flour, baking soda and salt. Put the mixer on the slowest setting and add the dry mix tablespoon by tablespoon until everything is evenly combined. Line a loaf tin with butter. Pour in your mix and top with the cinnamon, walnut and sugar mix.
Bake in the middle of your oven for 55 minutes, or until a skewer comes out clean. Enjoy with a good helping of butter.
Top tip: for an extra delicious crust, chef Milli Taylor's trick is to line your loaf tin with butter and demerara sugar (or sugar and cinnamon) before adding the cake mix to the tin.
Alex Hely-Hutchinson is the founder of restaurants 26 Grains & Stoney Street. Her first book, 26 Grains, was published by Square Peg.
MORE RECIPES:
---