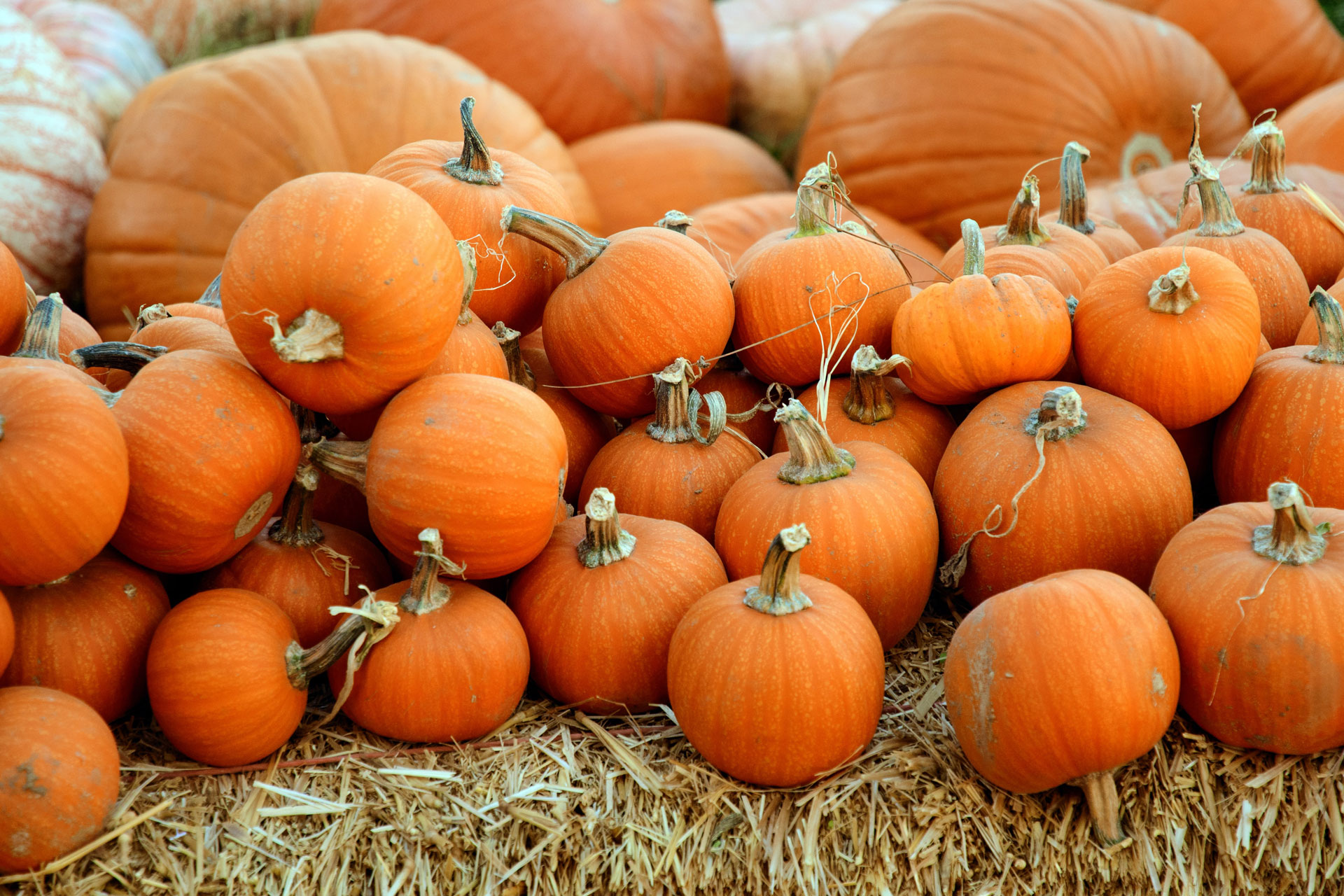 Recipe: Adam Byatt's Pumpkin Risotto
---
Autumn has arrived, which means pumpkin season is in sight. The winter squash shouldn't be reserved for Halloween carved lanterns: it's also delicious in all types of dishes. Here chef Adam Byatt of Trinity shares an autumnal risotto recipe made with gorgonzola, pear and walnuts, perfect for cosy nights in.
Recipe: Adam Byatt's Pumpkin Risotto
Ingredients:
1 small pumpkin – Delica are my preference – after peeling and scraping out the seeds, you need about 400g/14oz
2 garlic cloves
8 spring onions
25g finely diced shallot
25ml olive oil (some extra for the pumpkin)
25g butter, unsalted
250g arborio risotto rice
150ml white wine
2.5 litres vegetable stock
50g parmesan, grated
200g ripe gorgonzola
1 pear – the variety Crassane is the best
100g toasted walnuts
100ml mascarpone
Method:
Heat oven to 180C/160C fan/ gas 4. Chop up the pumpkin or squash into rough 1.5cm cubes Put it on a baking tray, drizzle over some oil, then roast for 30 mins.
While the pumpkin is roasting, you can make the risotto. Put the garlic in a sandwich bag, then bash lightly with a rolling pin until it's crushed.
Peel and roughly dice the pear and leave this raw in acidulated water to prevent it going brown.
Lightly crush the walnuts and reserve
Cut up the spring onions with your scissors and dice the shallot.
Heat 1 tbsp oil with the butter in your pan over a medium heat – not too hot. Add the spring onions, shallot and garlic. Once the onions are soft but not getting brown, add the rice. Stir well to coat in the buttery mix for about 1 min. season the risotto at this stage with salt and pepper.
Heat the stock in a separate plan and now add half a cup of the stock and stir every now and then until it has all disappeared into the rice. Carry on adding and stirring in a large splash of stock at a time, until you have used up all the stock – this will take about 20 mins.
Once the pumpkin is cooled blend it using a flask blender until smooth.
Check the rice is cooked. If it isn't, add a splash more stock, and carry-on cooking for a bit. Once the rice is soft enough to eat, gently stir in the grated cheese, the pumpkin puree and the mascarpone.
Serve into bowls, risotto should be the consistency of soft porridge and have a slight bite to the rice.
Add the toasted walnuts, pieces of the gorgonzola and serve.