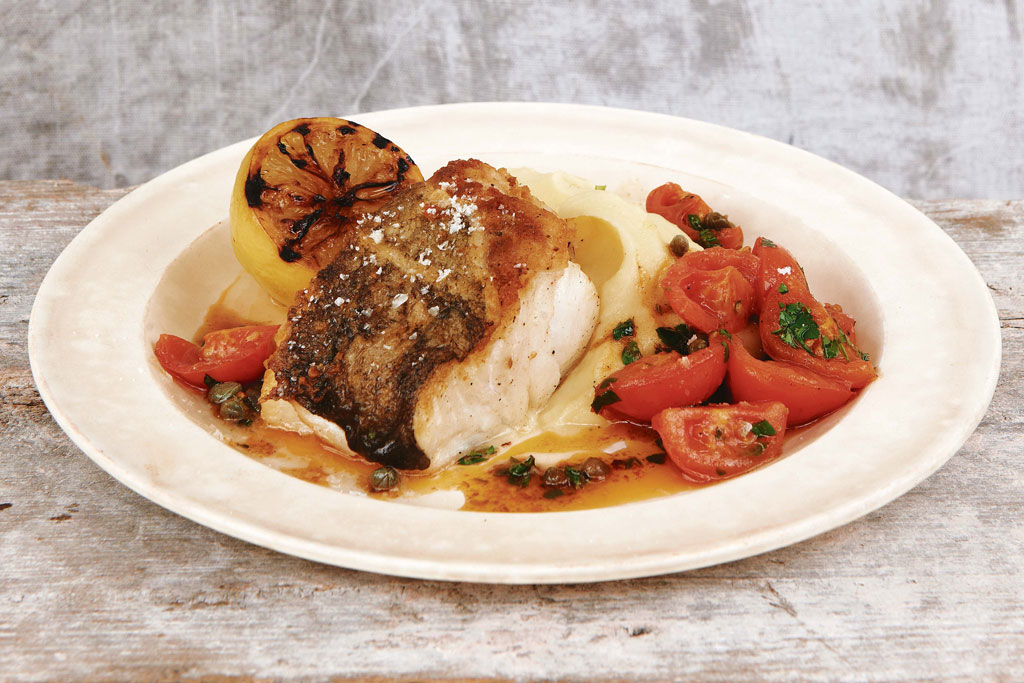 Recipe: Daylesford's Cod with Lemon, Parsley and Tomato Butter
The queen of seasonality shares a recipe from the beautiful Daylesford cookbook
Daylesford founder Carole Bamford has released a revised edition of her cookbook A Love For Food. Here she shares one of the recipes, alongside some of her top tips on living a more sustainable life.
My Week in Sustainability, by Carole Bamford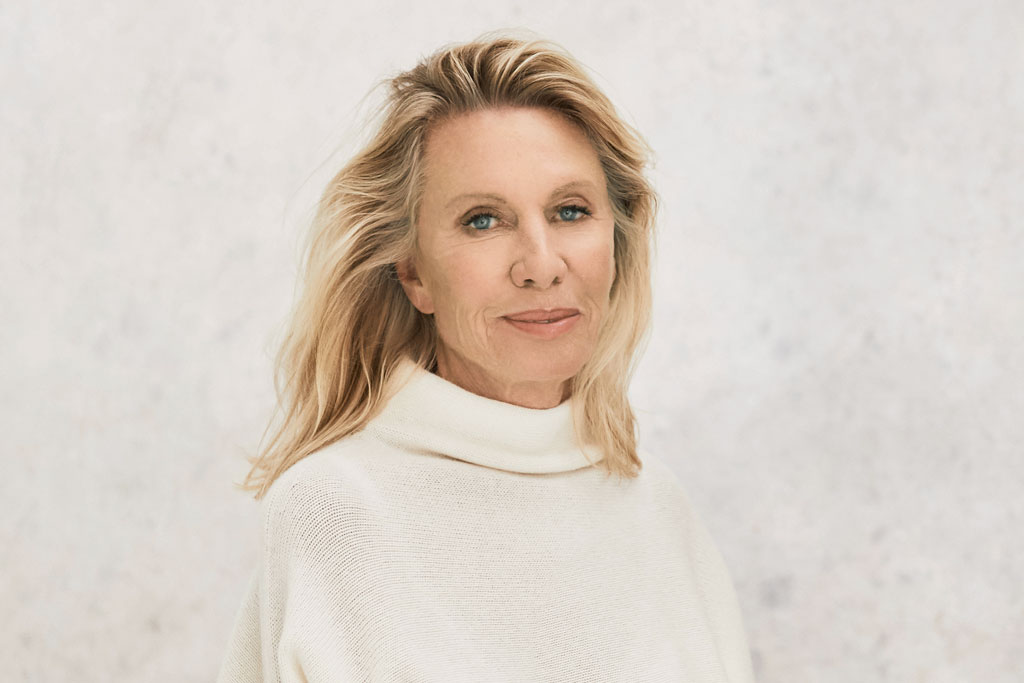 One of the first things I do every morning is walk my dogs, stopping off to feed the Bantam chickens I've been raising in my garden. They are a smaller breed than traditional hens; the perfect size to keep at home. We've just had our first eggs and they are delicious.
I'm reading a wonderful book called The One-Straw Revolution by Masanobu Fukuoka, which was first published in the seventies and is such an insightful, inspiring read about why we need to challenge and change the global systems we rely on for our food and grow produce in a way that sustains the earth's resources.
I've recently launched a revised edition of my own book A Love for Food which explains why I believe eating seasonal, locally-produced food is so important, and as September approaches, I'll be rediscovering its autumnal recipes as we harvest late-summer corn on the cob and tomatoes and the first potatoes and squash from the market garden at Daylesford.
I'm keen to support the restaurant industry, as it's been hit very hard this year, and will be heading to one of my favourites, the River Café, as soon I can. Ruth Rogers shares my passion for seasonal eating and everything she cooks is a celebration of beautiful ingredients prepared without fuss.
Eat The Seasons: UK Seasonal Food Calendar
Recipe: Daylesford's Cod with Lemon, Parsley and Tomato Butter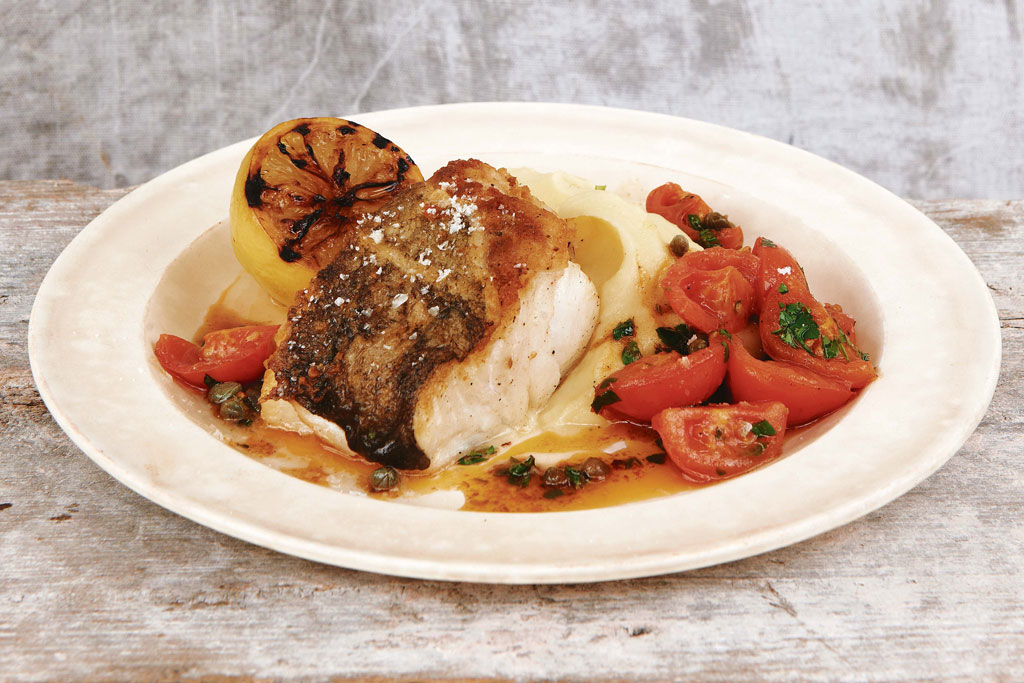 Much has been written about the depletion of cod stocks, but we buy our cod only from fisheries that are well managed and sustainable. Choose nice, fat pieces of fillet that have been cut from a big fish.
Ingredients:
4 large red vine tomatoes or 20 cherry tomatoes
4 x 160g pieces of thick cod fillet (scales and pin-bones removed)
3 tablespoons olive oil
2 lemons and the juice of 2 more lemons
6 tablespoons butter
4 tablespoons capers
1⁄2 a bunch of fresh flat-leaf parsley, leaves roughly chopped
sea salt and freshly ground black pepper
4 bunches of watercress, to serve (optional)
Method:
Preheat the oven to 180°C/gas 4. Remove the cores from the tomatoes (if large) and cut the flesh into rough cubes of about 2cm (if using cherry tomatoes, just cut them in half). Set them aside.
Dry the cod skin and season on both sides. Place a large non-stick ovenproof frying pan over a medium heat, add the oil and wait until it just starts to smoke, then place the cod, skin-side down, in the oil and leave it until the skin is lightly golden brown. Transfer the pan to the oven and continue to cook for about 8–10 minutes, depending on the thickness of your cod – it should be just opaque.
While the cod is in the oven, heat the grill or a griddle pan. Cut 2 of the lemons in half and grill them (cut-side up) or griddle (cut side down) until charred.
Remove the cod from the oven and transfer to four warm plates. Place a pan on the hob and add the butter. Season with a little salt and pepper, and when the butter starts to foam and turn a golden nut-brown colour, add the tomatoes and cook for 2 minutes, to let them soften slightly. Add the juice of the remaining 2 lemons, capers and parsley and spoon over the cod. Serve with the grilled lemon halves and the watercress, if using.
Recipe extracted from A Love for Food: Recipes from the Fields and Kitchens of Daylesford Farm
MORE RECIPES:
The Social Pantry's Rhubarb Tart / Dishoom's Okra Fries