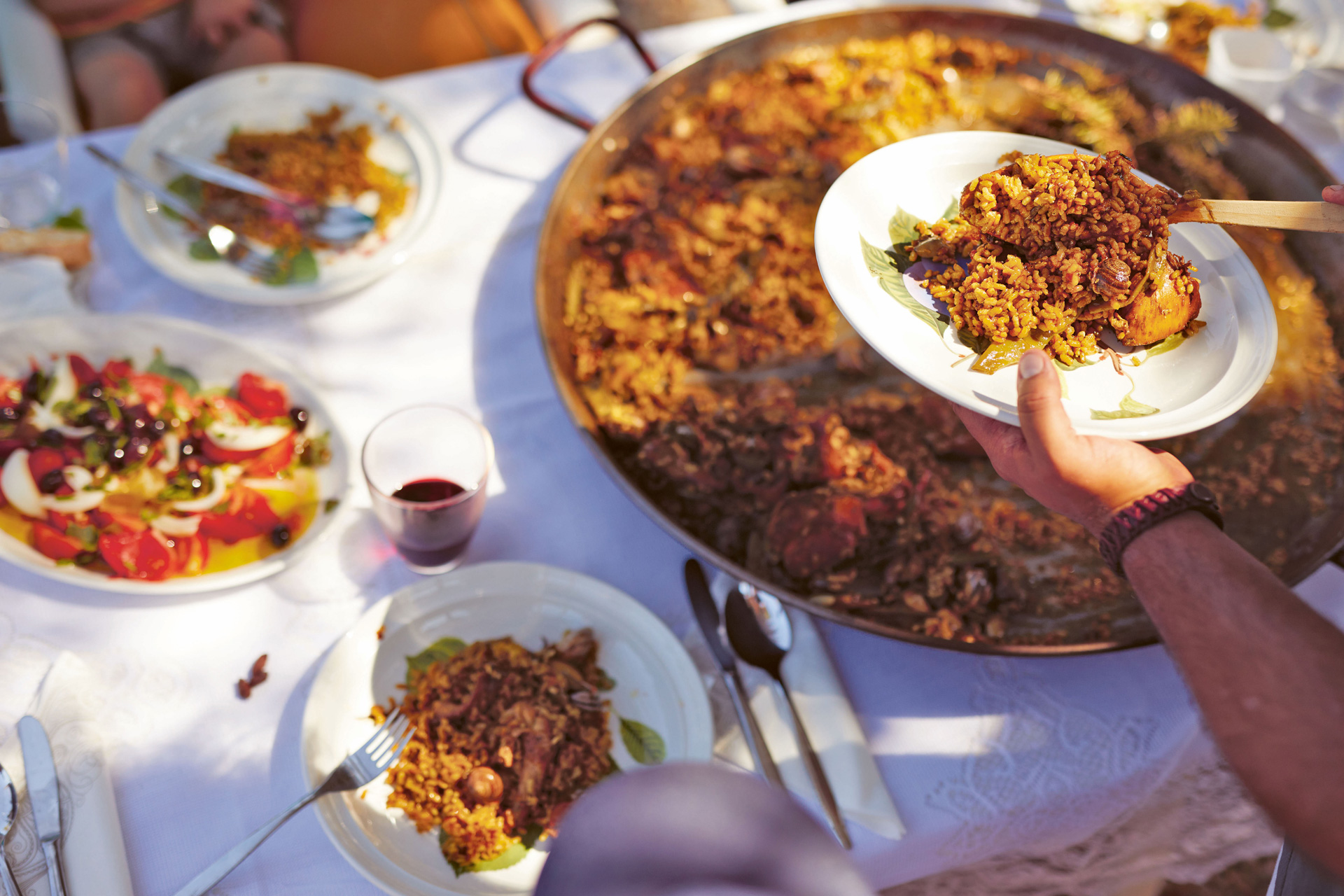 Recipe: Omar Allibhoy's Arroz Negro Paella
A black paella recipe from The Spanish Chef
Omar Allibhoy a.k.a The Spanish Chef is back with his latest book, Paella, and it's dedicated to the country's beloved one-dish wonder. There are over 50 recipes featured, including this black paella dish that combines black coloured rice, prawns, and squid cooked in its ink. And considering it only takes 20 minutes to prep and 30 minutes to cook, it's an easy, statement dish to impress for gatherings this summer (or in January when Omar likes to make it).
Recipe: Omar Allibhoy's Arroz Negro Paella
Serves 4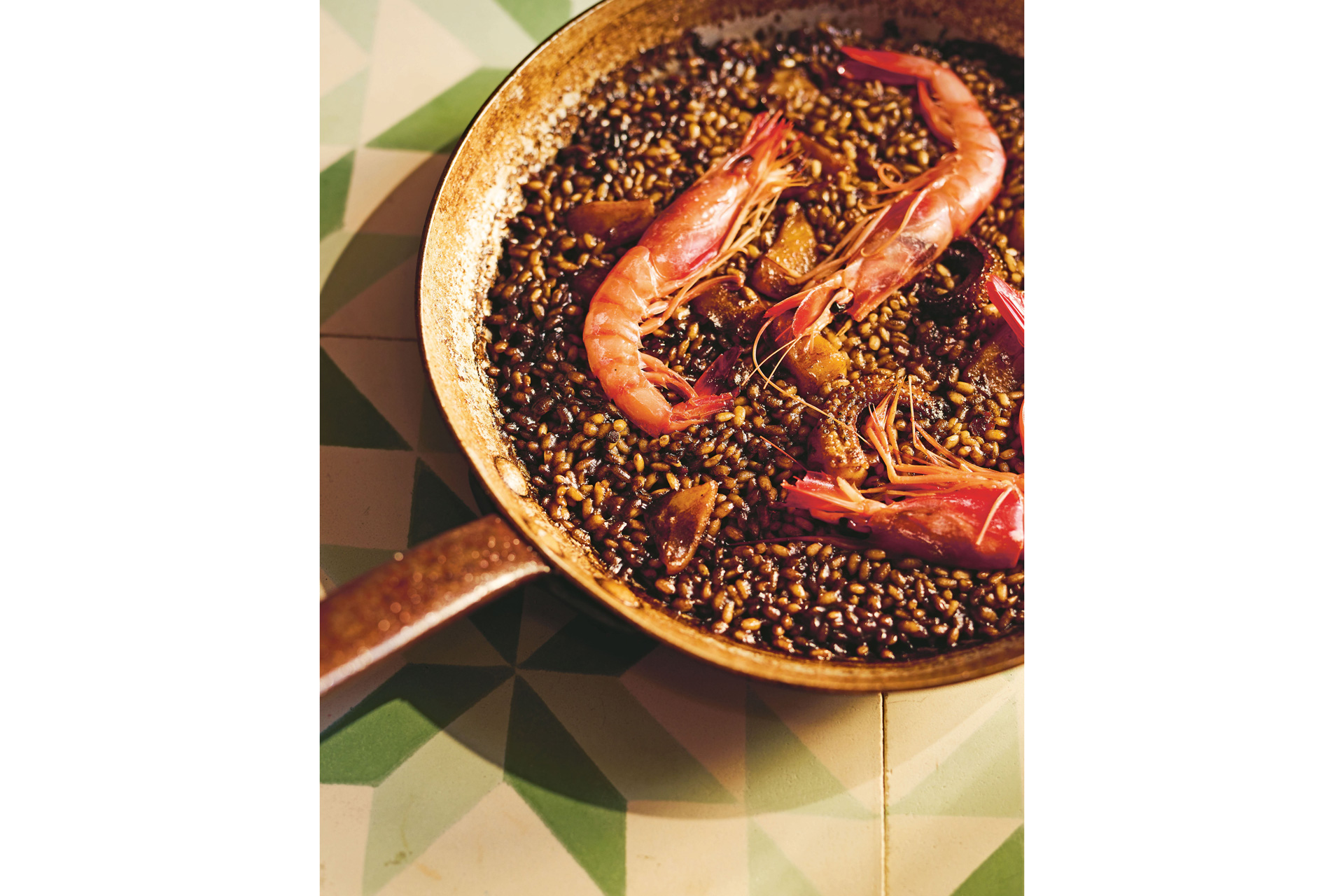 Ingredients:
2 litres shellfish stock

0.4g saffron

120ml extra virgin olive oil 

2 dried nora peppers

2 tomatoes

1kg cuttlefish, cleaned and cut into small strips

8 garlic cloved, peeled

1tsp sweet smoked paprika

5 sachets of squid ink 

440g Spanish paella rice

1kg red prawns, shells removed

Salt to taste
Method:
Heat the shellfish stock in a saucepan over a low heat and crumble in the saffron. Keep warm over the lowest setting. 

Place a pile a pan over a low heat, pour in the olive oil and fry the nora peppers for two minutes. Remove the Peppers from the oil and blend to a paste with the tomatoes using a blender or food processor, set aside for later. 

Increase the heat to high and add the cuttlefish. Sauté for about 5 minutes, or until golden in the colour. Season with salt. Add the garlic, closely followed by the paprika, the squid ink and the tomato and nora pepper paste. Add the rice and stir for a couple of minutes, ensuring the rice gets coated with the oil. 

Carefully add the hot stock to the pan and give it a good stir to distribute the rice evenly. Taste the stock and adjust the seasoning if necessary. Cook over a high heat for the first 10 minutes, then reduce the heat to medium and continue cooking for another 5 minutes, without stirring. 

Place the prawns around the paella and shake the pan to flatten the rice. 

Let it cook for a final two minutes, then allow to rest off the heat for 5 minutes before eating.
Recipe taken from Paella by Omar Allibhoy (Quadrille, £18), Photography by Facundo Bustamante.