On the hunt for a new side dish?  Labneh – or strained yoghurt – is a beloved accompaniment in the Middle East and luckily it's easy to make at home. Lucy Carr-Ellison and Jemima Jones share their Tart London recipe …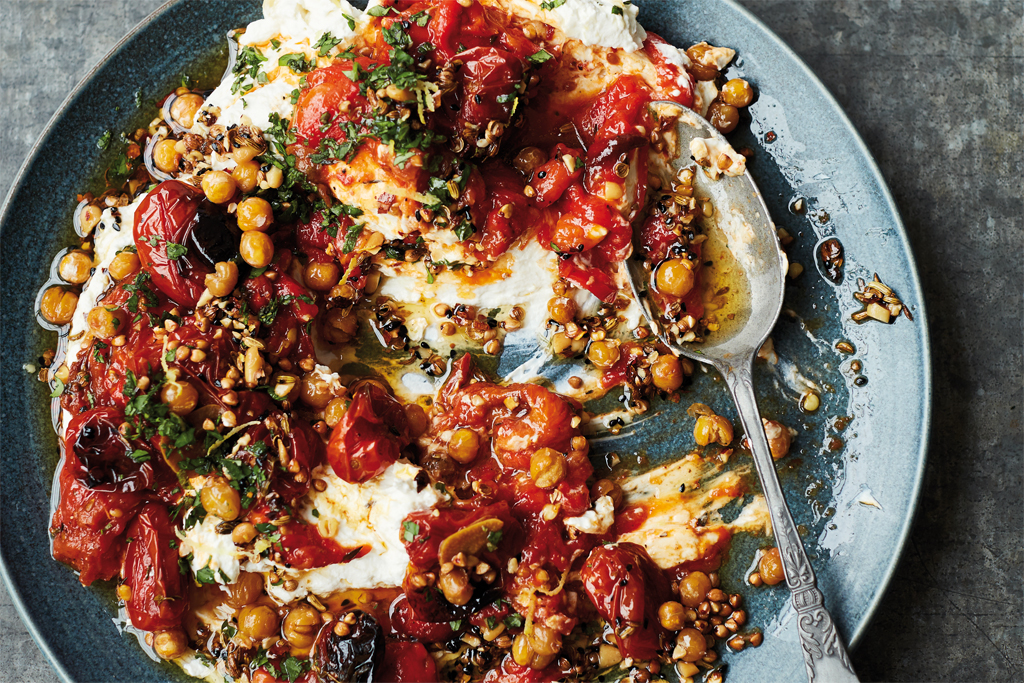 Red Pepper and Labneh Dish Recipe
A Middle Eastern lunch idea perfect for your next BBQ. Bursting with flavour from the peppers, tomatoes and chickpeas, it's perfect for vegetarians too!
Recipe: Vegetarian Spiced Chickpea Scotch Egg
Serves 6-8 as a side
Ingredients
4 red peppers, halved and deseeded
Handful of small mixed tomatoes
Few sprigs of thyme
1 tbsp harissa
1 tsp salt
Large pinch of saffron threads
2 cloves garlic, sliced
4 tbsp olive oil, plus a glug for frying
1 tbsp balsamic vinegar
1 tbsp soft brown sugar
400g tin chickpeas
2 tbsp buckwheat
Small bunch of chopped coriander
Sea salt and pepper
For the Labneh
1kg natural yoghurt
1 tsp sea salt
For the spicy nuts
4 tbsp olive oil
1 tsp fennel seeds
1 tsp nigella seeds
2 tsp coriander seeds, crushed
tsp cumin seeds
2 tsp roughly chopped pine nuts
2 tsp chopped hazelnuts
1 tsp chilli flakes
Method
Line a deep bowl with a double layer of cheesecloth. Stir the yoghurt and salt together and place in the centre of the cloth and pull the corners to make a ball, tie closed tightly with string.
Set in a sieve over a bowl to collect the liquid and let it hang while you get on with the rest of the recipe. Preheat the oven to 180°C and put the peppers and tomatoes on a lined baking tray. Scatter with thyme.
In a bowl, mix the harissa, saffron, garlic, oil and balsamic vinegar and season well. Drizzle it over the vegetables, mixing in with your hands.
Finally sprinkle the sugar over the top and roast in the oven for 45 minutes. Add the drained chickpeas and buckwheat with a good sprinkle of sea salt to a large frying pan and fry for 5 minutes until golden and crisp.
Heat the oil in a frying pan over a medium heat and add all the spices, nuts and chilli flakes. Sizzle for 3-5 mins until the spices have crisped. Remove from heat and set aside.
When cool, peel the skins off the peppers and place the flesh in a mortar and pestle with the juices collected in the tray.
Serve by dolloping the labneh onto a plate, spoon the peppers over, dot the tomatoes about, followed by the crisped chickpeas and buckwheat, then the spicy nuts. Finish with a scattering of chopped coriander.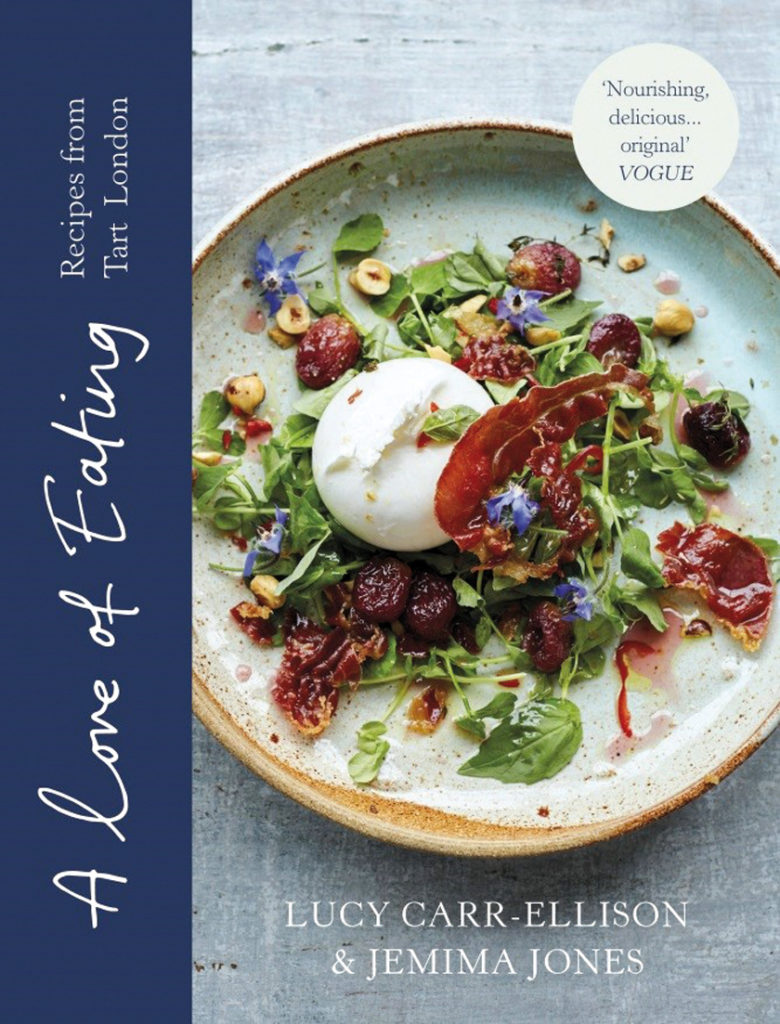 A Love of Eating, Available to purchase through Amazon from £12.99.
MORE RECIPES: Gordon Ramsay's Borlotti Bean Minestrone | Rich Woods' Caramelised Red Onion Manhattan| Eric Lanlard's Raspberry and Chocolate Tart | Nancy Singleton Hachisu's Simmered Shiitake and Sweet Potato Dish 
---