Sotheby's Restaurant Head Chef Myles Fensom brings back a Georgian luxury
Pineapple upside-down cake is certainly a 1970s classic, but its main ingredient was held in very high regard in Georgian society. Imported from the New World, this treasured fruit was notoriously difficult to cultivate in the cold British climate. Only the wealthiest could afford gardeners with the skill to produce a fine pineapple, and it became the ultimate status symbol. However, those who couldn't grow their own could rent one for parties to wow their guests. Pineapple-mania endured into the late 1800s and the King of Fruit appeared in works of art, architecture, and even on the top of the men's singles cup at Wimbledon.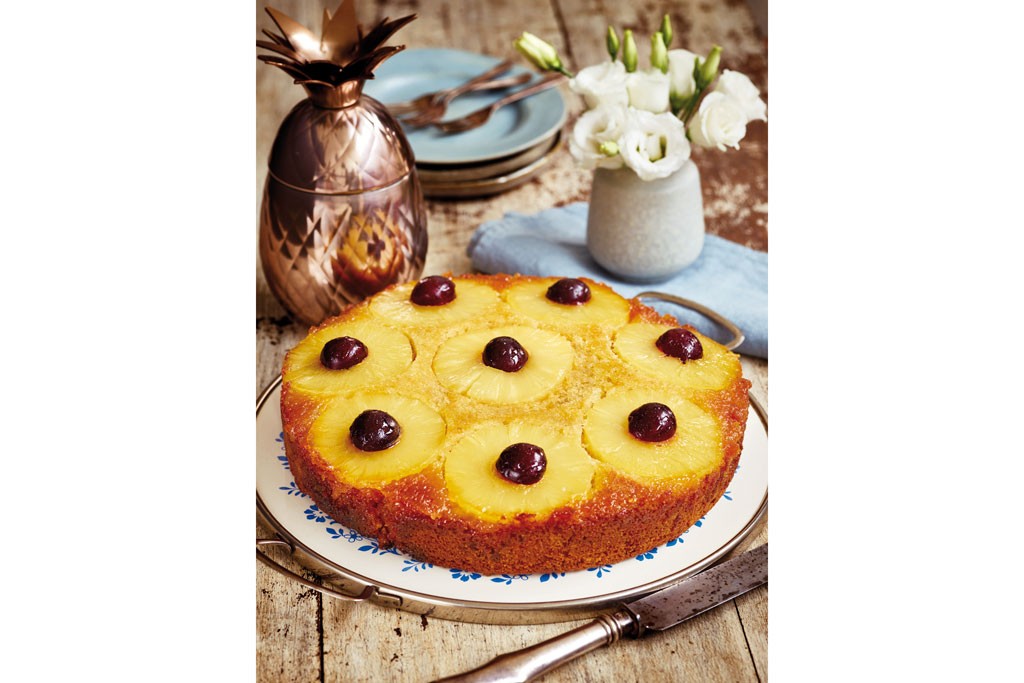 Recipe: Pineapple Upside-Down Cake from Sotheby's Restaurant
Serves 8
Ingredients
435g tin of pineapple rings
100g golden syrup
325g unsalted butter, softened
Zest of 1 lime
275g of light brown soft sugar
5 free-range eggs, beaten
275g self-raising flour
Cherries to garnish
Method
Preheat the oven to 180ºC (160ºC). Line the bottom of a 30cm cake tin (if you don't have one that big, use a 25cm one, you will simply have a deeper cake) with a double layer of greaseproof paper, extending 5cm up the sides. Make sure there's no gap so the syrup can't leak.
Heat the golden syrup, 20g of the butter and lime zest in a saucepan, over a low heat so it doesn't burn, until melted. Mix, pour into the cake tin, and let cool for 10 minutes or so.
Place the pineapple rings on top of the syrup mixture, pressing ever so slightly down: typically seven or eight rings. If you have any leftover pineapple, chop it up and put it in too, and set aside.
Make the cake mix by beating the sugar and remaining softened butter till light and fluffy. Then add the beaten eggs, little by little so the mixture doesn't separate – I always add a little flour halfway through to stop this happening. Once the egg is mixed in, fold in the flour in two or three stages.
Spoon the cake mix into the tin, and give the tin a few taps to settle it and push any air out so you get a nice even cake. Cook for around 45–50 minutes. Check after 35 minutes by inserting a sharp knife – if it comes out clean, it's ready. Once done, remove from the oven and let it settle for 15 minutes until cool. Then take it out of the cake tin, peel off the greaseproof paper and rest on a wire rack.
Garnish with cherries.
MORE RECIPES:
Dishoom's Lamb Sheekh Kebab / Bread Ahead's Famous Doughnuts /Amelia Freer's Vegan Beauty Bars
---