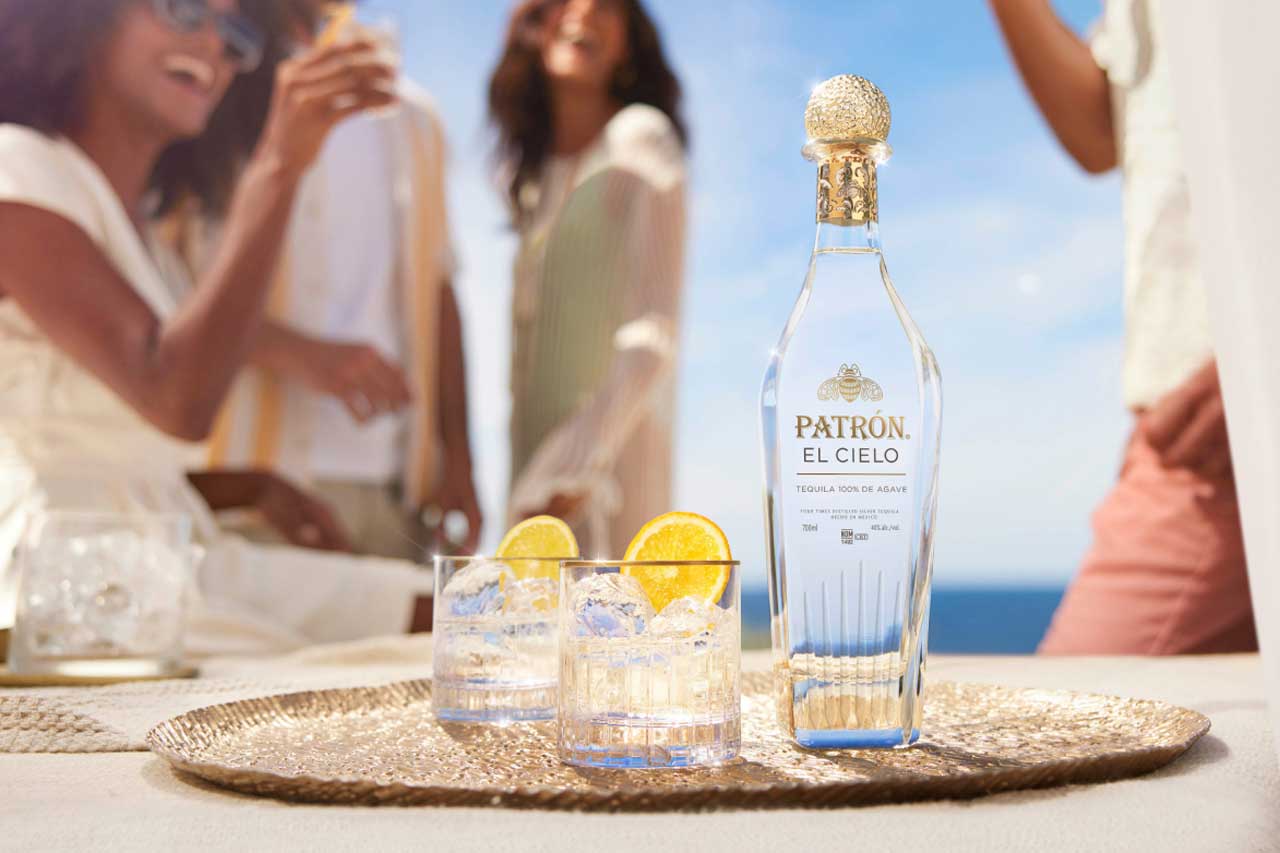 National Tequila Day: 4 Tequila Cocktails To Throw Into The Mix
A tequila martini? Hear us out…
One tequila, two tequila, three tequila… Four times distilled is the order of the day for PATRÓN's latest launch, their ultra-premium PATRÓN EL CIELO. When we say tequila, we know what you're thinking. But step away from the salt, and set down that lemon. This season's trending tipple is best enjoyed over ice with a slice (of orange, not lemon) or in a fresh summer cocktail. You're all familiar with a Paloma, so let's mix it up a little, shall we? And because we'd never recommend a drink without trying it for you first, we've sampled the four tequila cocktails below (very, very extensively).
Tequila Cocktail Recipes For Your Next Summer Soirée
Tequila Martini Recipe
Ingredients: PATRÓNEL CIELO, Martini Ambrato Vermouth, Noilly Prat extra dry vermouth, orange bitters 
PATRÓN EL CIELO Tequila Royal Recipe
Ingredients: PATRÓN EL CIELO, lemon juice, simple syrup, champagne
PATRÓN EL CIELO Patroni Recipe
Ingredients: PATRÓN EL CIELO, Martini bitter, Martini Rubino vermouth 
Tequila Sprtiz Recipe
Ingredients: PATRÓN EL CIELO, Rosé Wine, agave syrup, lemon juice, ginger ale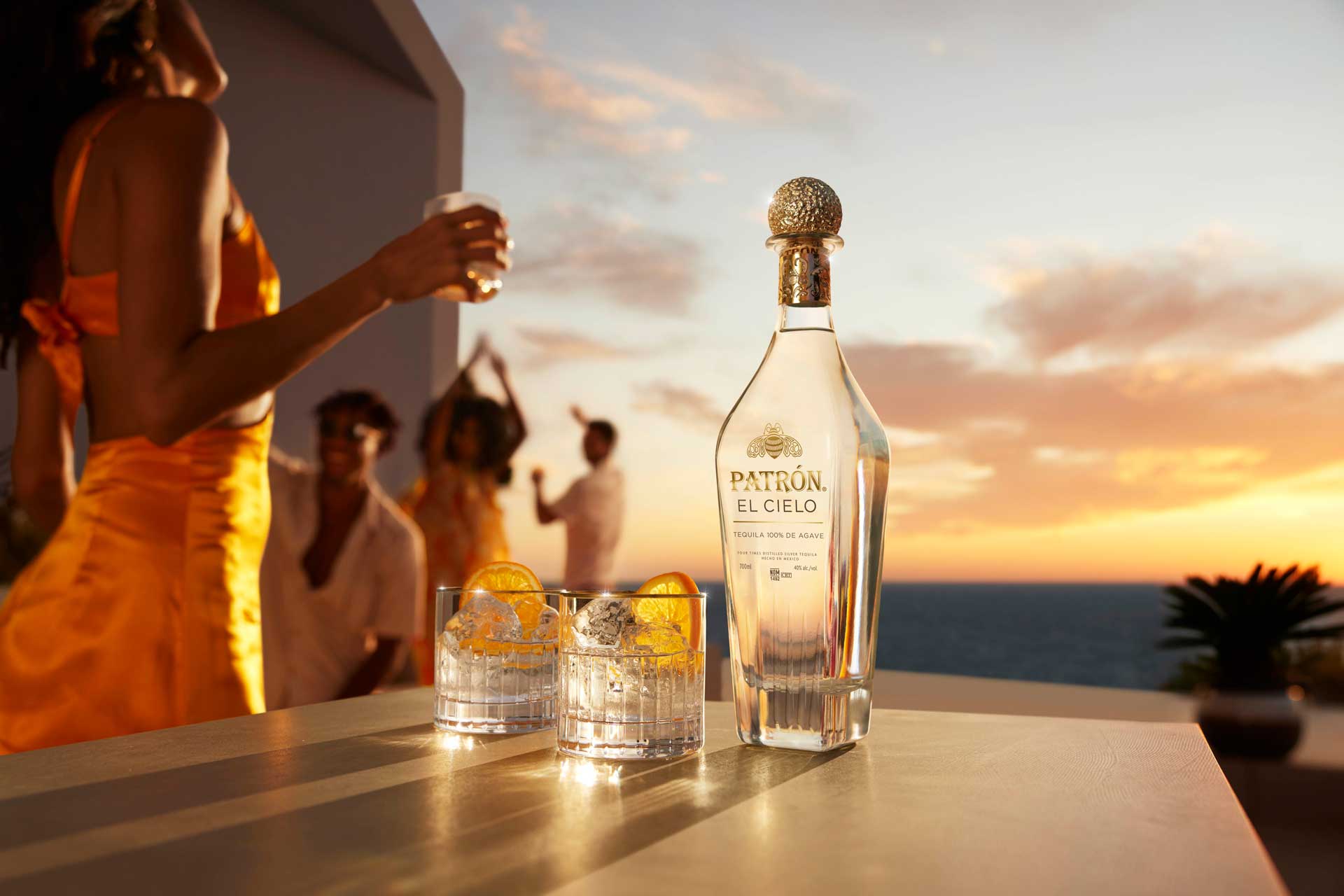 About PATRÓN EL CIELO
Distilled four times to unlock the sweet flavours of agave like never before, EL CIELO is made using the smallest copper pot still at Hacienda PATRÓN. The master distillers have crafted an ultra-smooth liquid with a bright, fresh, and radiantly smooth finish. Produced in small batches to ensure consistency, it's crafted from 100% highest-quality Weber Blue agave, water, and yeast. It is light, sweet and smooth: perfect for enjoying outside over ice with a slice on a warm summer evening. (Or, if you're in the UK, inside, watching a grey drizzly dusk draw in.)
Master Distiller David Rodriguez said: 'While adding another stage of distillation may be misconceived as diluting flavour, that is not the case for EL CIELO. By using this unique, four-time distillation process, we unlocked and opened up the natural sweetness and smoothness from the agave to deliver an incredibly sweet and light tasting, smooth tequila.' We caught David at the UK launch of the new spirit and while he's not averse to a tequila shot or two, he urges us to sip, not shot, his latest creation. 
Available exclusively at Selfridges London, Manchester, and Birmingham stores, as well as on Selfridges.com, EL CIELO can also be found in premium bars across the UK.