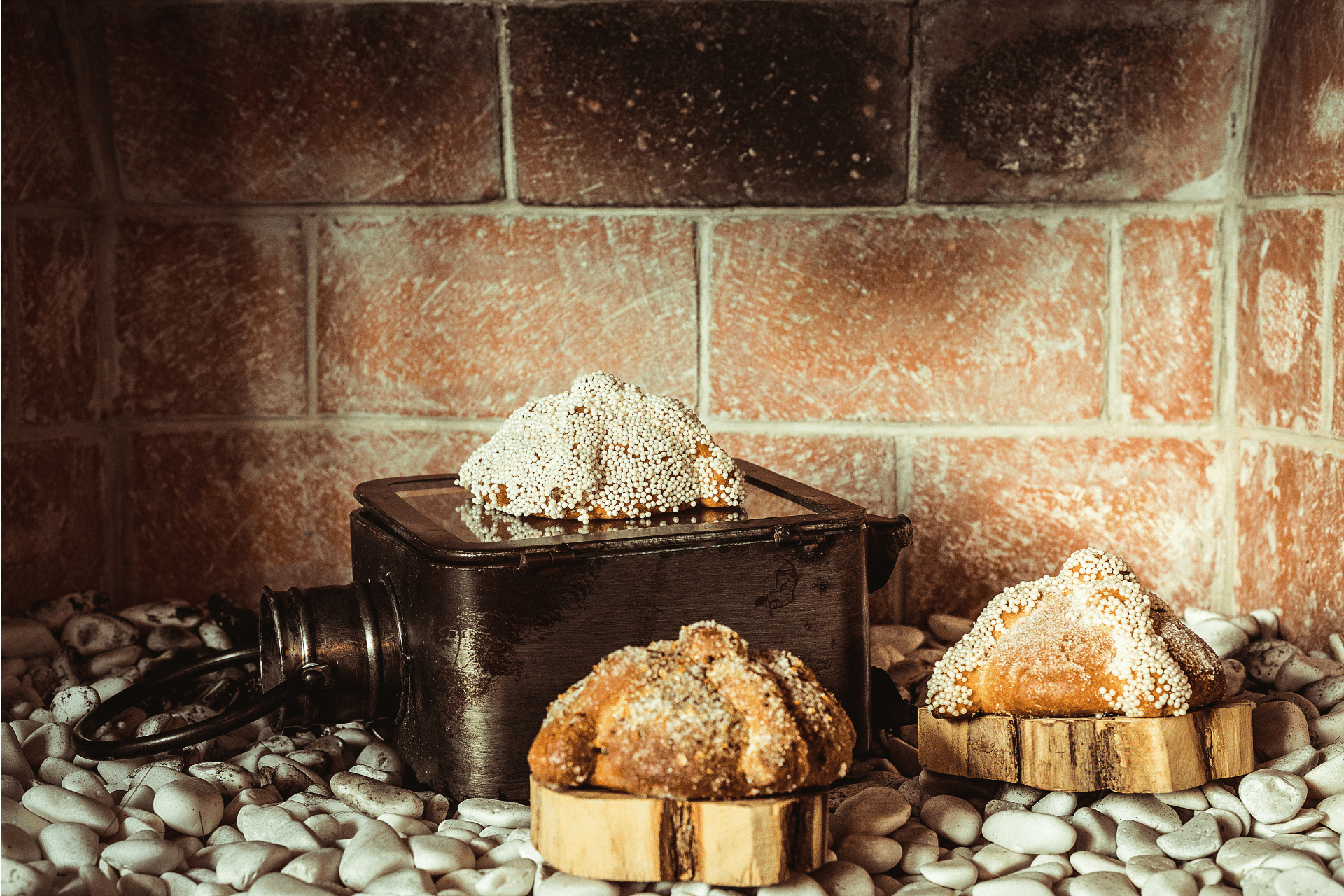 Recipe: Andaz Mayakoba's Pan de Muerto
---
The Pan de Muerto symbolises a fraternal offering to deceased souls during Día de los Muertos
Pan de Muerto, or 'Dead Bread', is commonly made during the Day of the Dead and left at the altar along with chocolates, tamales and other traditional Mexican dishes to honour the souls of the dearly departed. Want to have a go at making Dead Bread at home? Chef Gomez from Andaz Mayakoba shares their tried-and-tested recipe for this tasty Mexican treat.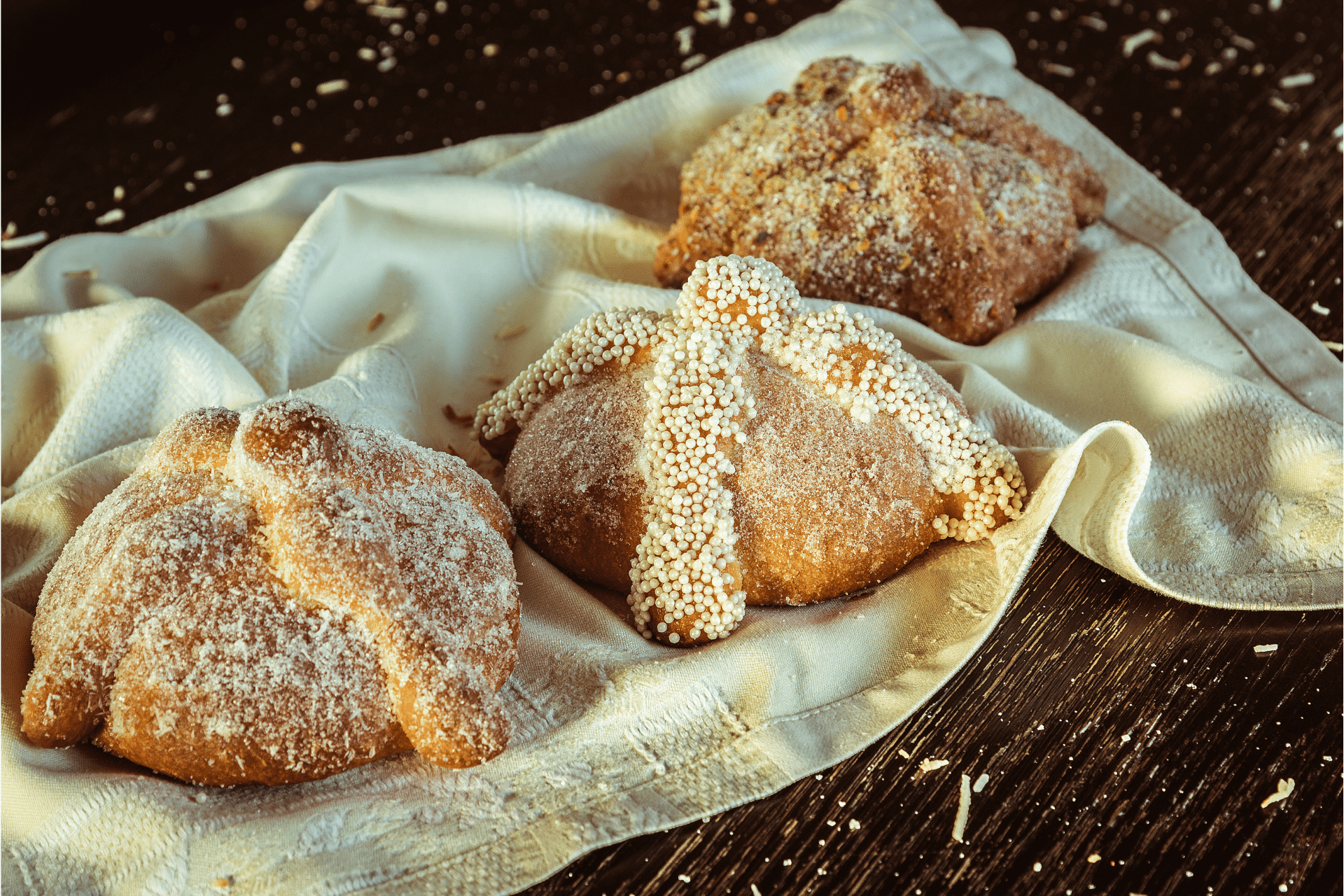 Recipe: Andaz Mayakoba's Pan de Muerto
Ingredients
8 cups of flour

½ cup of white sugar

1 2/3 cups of powdered milk

1 ¼ cups of whole milk

1 ¼ cups of. butter

1 1/3 tbsp of yeast

6 eggs

6 egg yolk

¼ cup orange zest

1 tsp orange blossom water

1 1/3 tbsp ground cinnamon

2 tbsp brown sugar

1 cup levain 'sourdough'
Method
Warm the whole milk to 113 degree Farenheit, while you hydrate the yeast for 10 minutes.

Add flour, sugar, milk powder, egg, yolks, ground cinnamon, brown sugar, and levain.

With a mixer at the lowest speed for 7 minutes, work on the ingredients.

 

Add the room-temperature butter, the orange zest and the orange blossom water.

Work for 6 more minutes at the second-lowest speed, remove from the blender and give a block ferment.

After fermentation, weigh 50g for each bun and shape them into the Pan de Muerto. These can be round buns, with 'x' details across the top, simulating bones and a skull.

 

Keep these refrigerated for 24 hours.

Bake at 375 degrees Fahrenheit for 10 to 12 minutes.

Brush with melted butter and orange zest and glaze with white or other colored sugars.
Featured image: Andaz Mayakoba