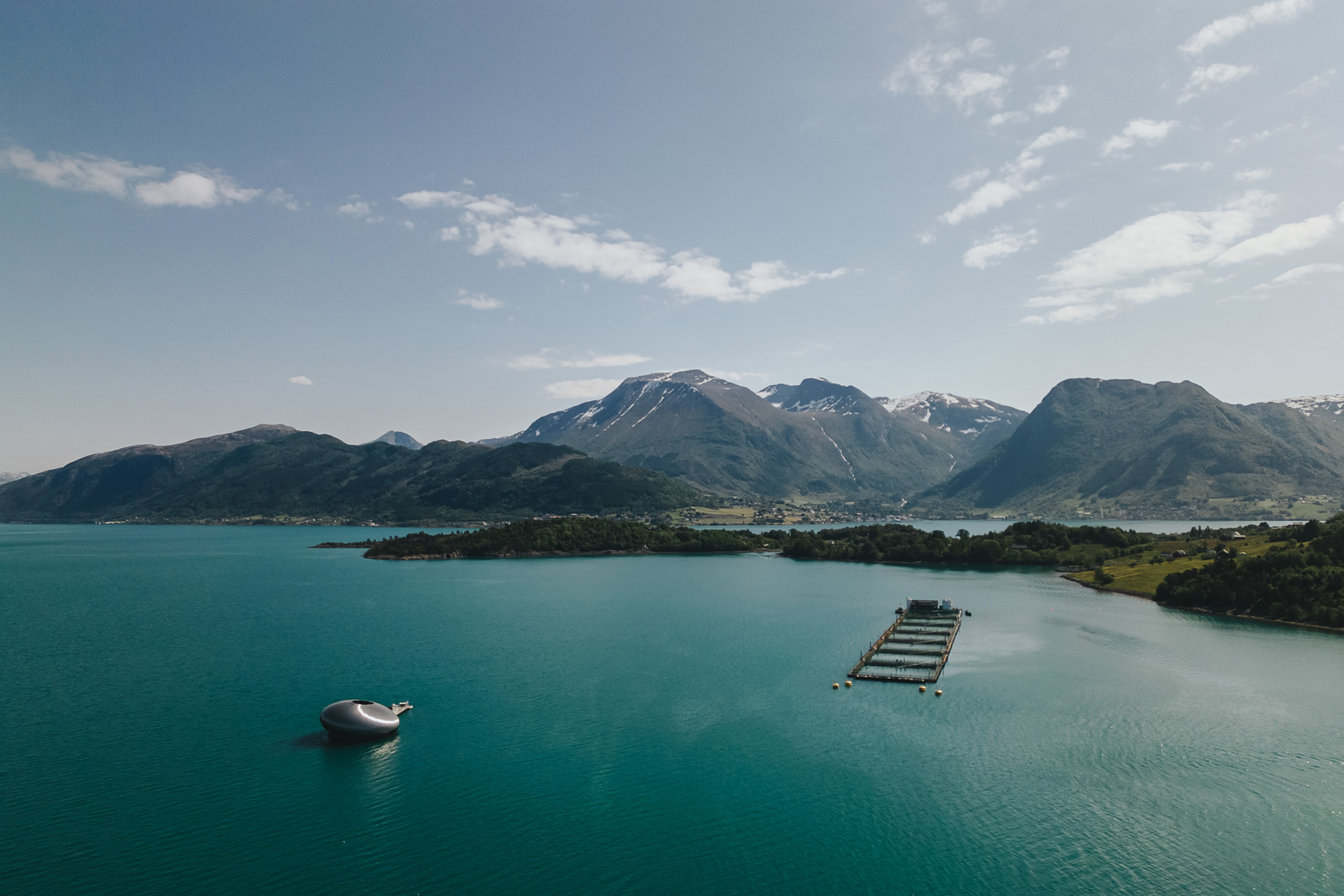 Restaurant Iris: This Floating Norwegian Restaurant Is Being Compared To The Menu
The new experiential dining experience explores issues with our food system
We all love a waterfront restaurant – but this new eatery in Norway is taking things one step further. Floating in the middle of a fjord you'll find Restaurant Iris, housed inside a giant orb known as the Salmon Eye and offering unparalleled views of the surrounding mountains and glaciers. 
Restaurant Iris: This Floating Norwegian Restaurant Is Being Compared To The Menu
The unique dining experience sees 24 guests whisked off to Salmon Eye on an electric boat from the pretty down of Rosendal, stopping en route for a snack at a boathouse on the island of Snilstveitøy. Then you'll arrive at the futuristic, UFO-like structure in the middle of the Hardangerfjorden, which is covered with 9,000 steel plates and weighs a whopping 1,200 tonnes.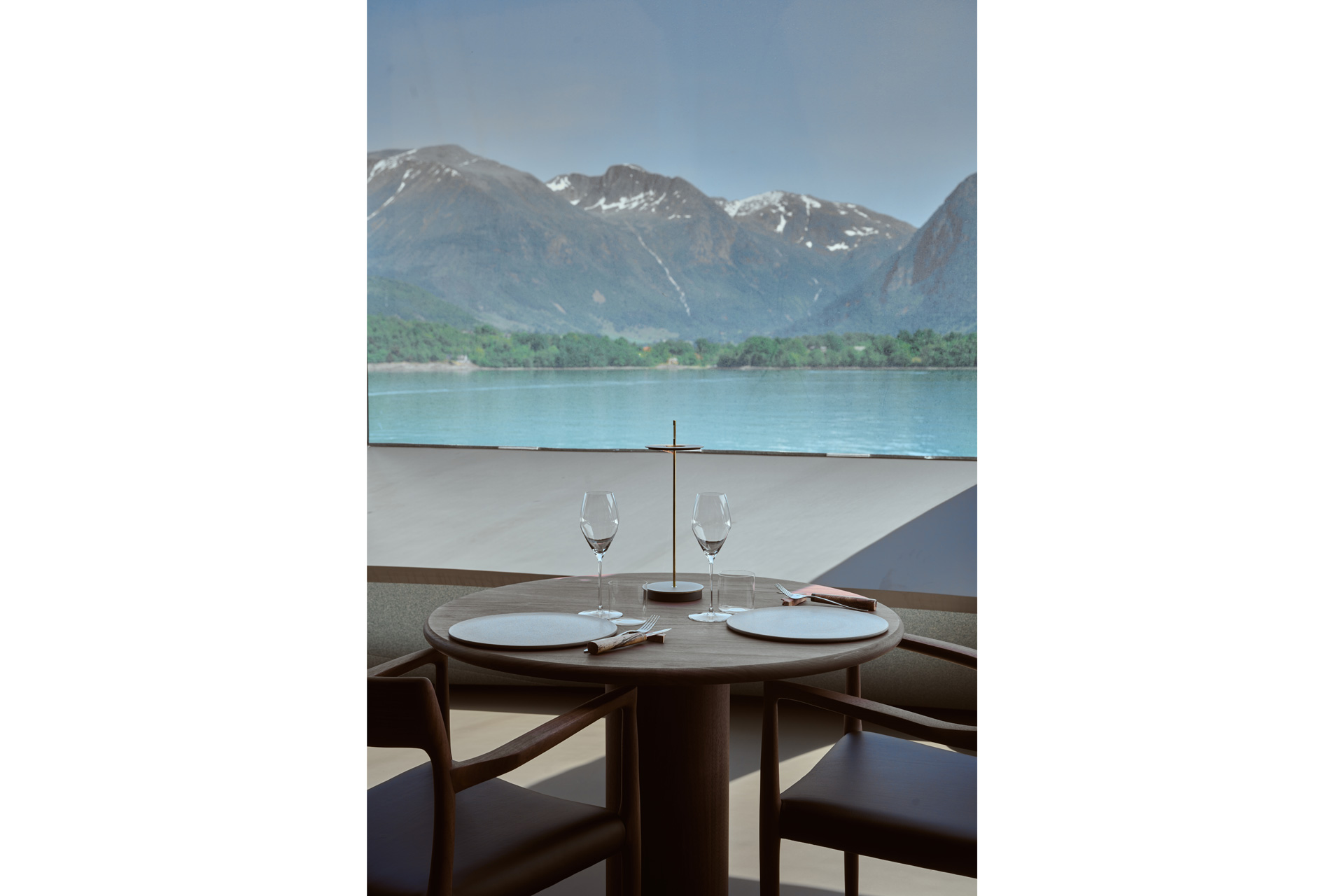 Once there, diners will be treated to a 'multisensory underwater experience', which will 'culminate in the dining room where stunning views of the fjord and mountain ranges create the backdrop for our set tasting menu' (according the restaurant's website). 
'When the weather allows, the rooftop terrace will set the stage for one of the courses, grilled over an open fire and enjoyed in the fresh air. At the end of the evening, another boat ride awaits, taking the guests back to familiar shores and a comfortable bed in Rosendal.'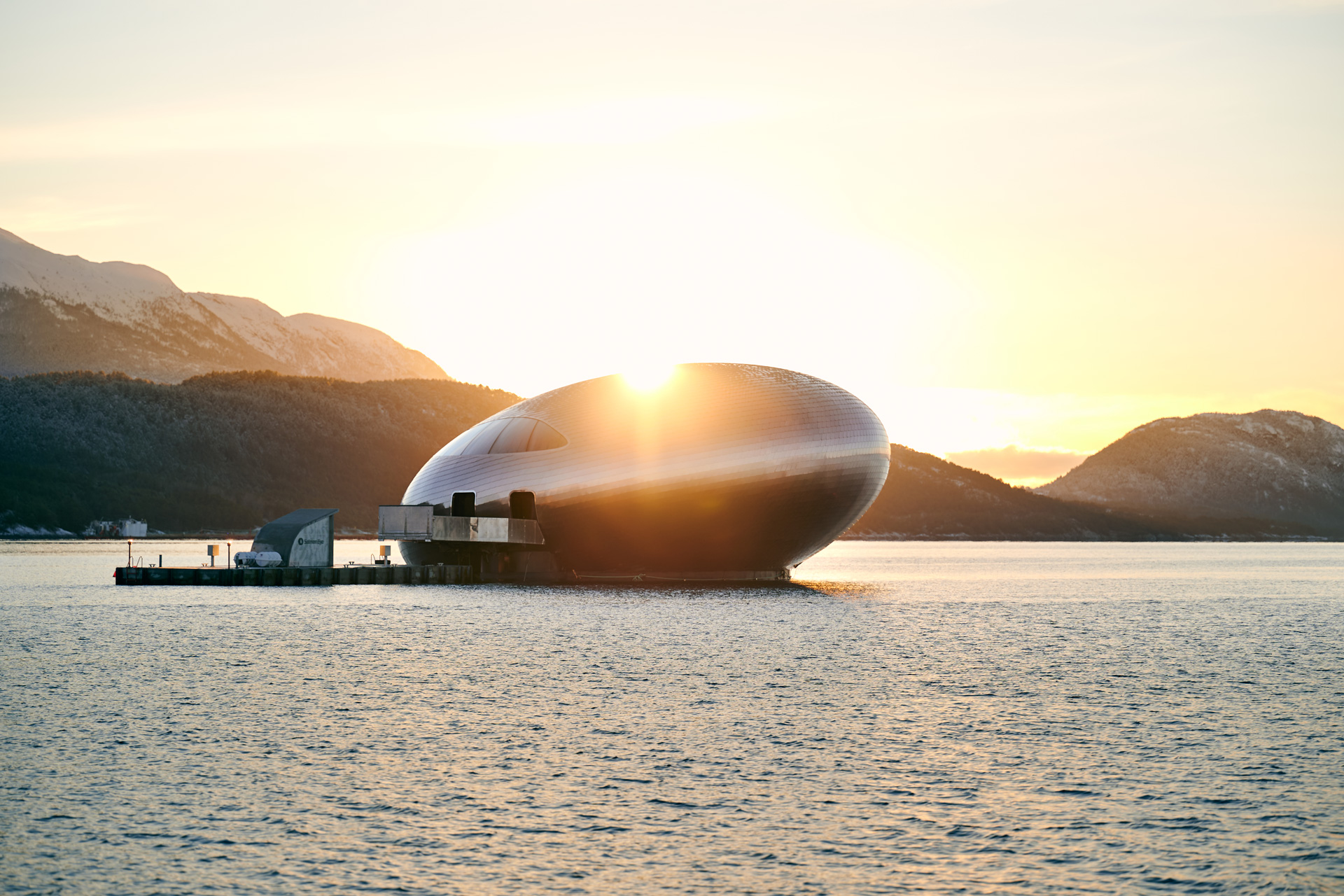 You'll need to arrive hungry: the menu is an 18-course feast spread over six hours, designed to tell a story about the global food system and its current challenges. Many ingredients come from the ocean, and there's an environmental angle: the meal begins with a short film about food waste.
The kitchen is led by young Danish chef Anika Madsen, who helms from Fasangården in Copenhagen. 'I love following the dynamics of the Nordic seasons,' she said. 'Here, on the Norwegian coast, I am more in the hands of the elements than ever before, and I can get access to a whole universe below the surface.'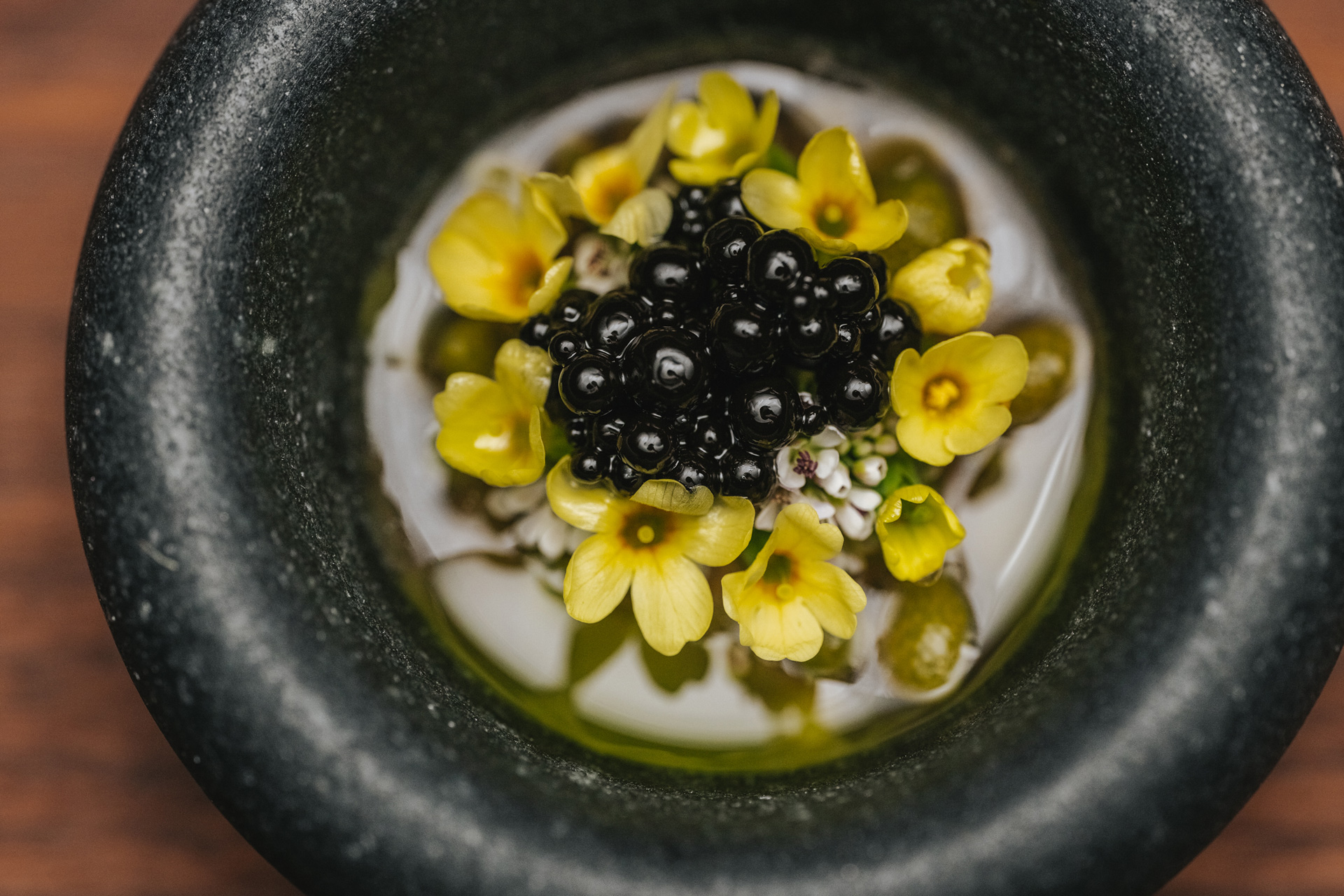 Since opening, Restaurant Iris has, unsurprisingly, gone viral on TikTok – with many drawing parallels with 2022 film The Menu, which sees a couple (Anya Taylor-Joy and Nicholas Hoult) travelling to an exclusive coastal restaurant. Let's hope the parallels stop there, though. Without giving away any spoilers, it turns out the restaurant – headed up by celebrity chef Julian Slowik, played by Ralph Fiennes – is not exactly what the guests had anticipated, and the film takes a dark turn. 
Interested? The experience costs £246pp (€285.50, $312) – but fussy eaters, be warned: due to the hyper-seasonal nature of the menu, dietary requirements can't be catered for. It's also completely booked up until October, so you may have to wait a while.
You can find out more at restaurantiris.no
Images from Salmon Eye