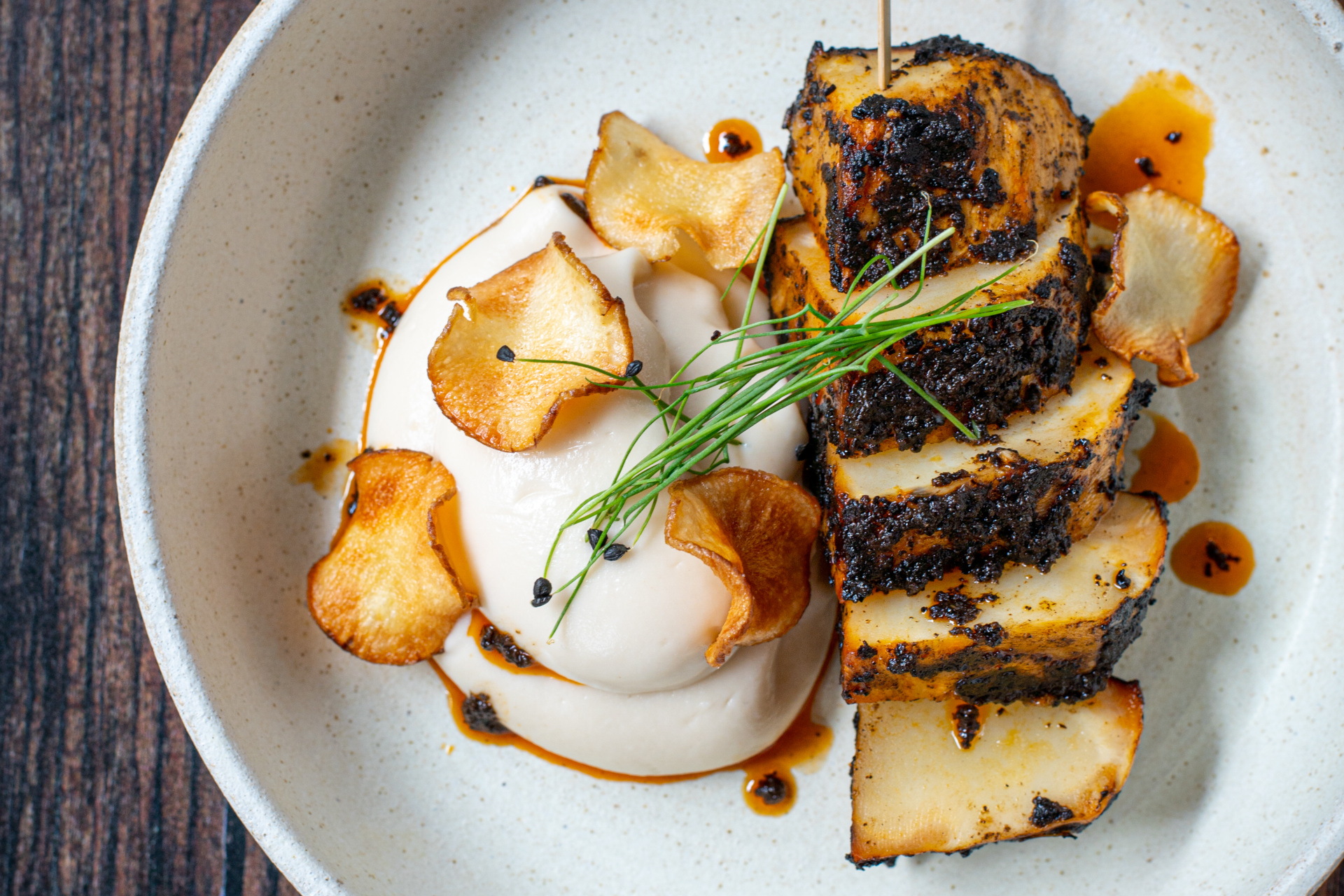 Restaurant of the Week: mallow
---
Who needs meat when you have mallow?
Our restaurant of the week is mallow, Borough Market's newest culinary gem.
Restaurant of the Week: mallow
Borough Market is the place to be this Veganuary if you want to try a fresh take on the plant-based dining concept. Brought to life by the team behind Mildreds – who have been serving up plant-based dishes to Londoners since 1988 – mallow offers global flavours that are both hearty and nutritious.
The menu, created by Sarah Wasserman, the Head of Food Development for Mildreds, has been designed with sustainability, seasonality and provenance in mind. Each dish is made with carefully sourced ingredients from small, sustainable businesses – as well as those local to Borough Market. The restaurant is also big on minimising waste, and hopes to combat the issue by making most of its own ingredients on-site. Fresh flavours are brought to new extremes with the likes of vegan feta, labneh, flatbreads, jams and spice blends, all of which are made in the mallow kitchen.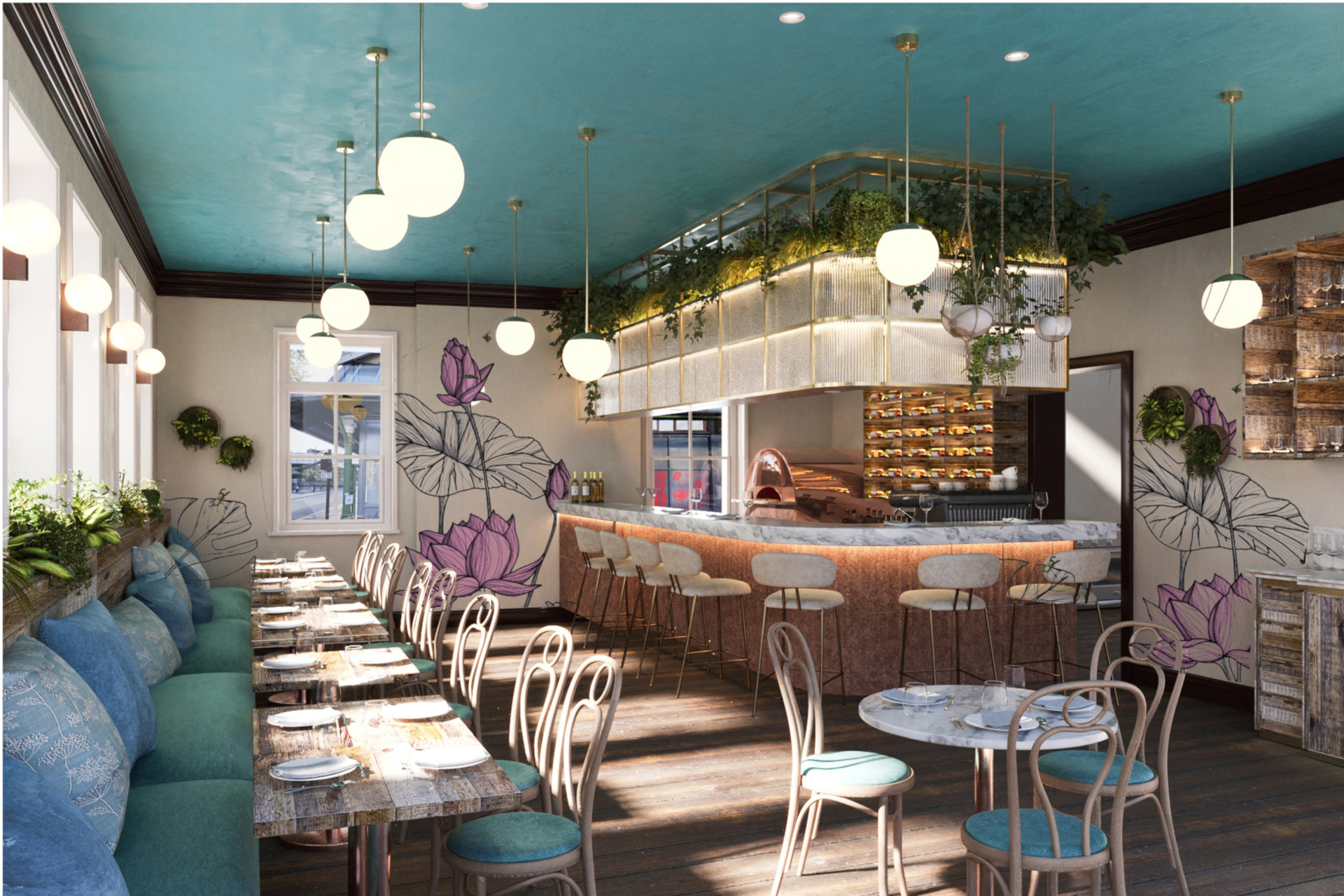 Start the night off with a drink (or five) at the main bar, located on the ground floor. This is a spot that will see many eager customers during cocktail hour, with the sleek marble-topped counters, hanging foliage and low lighting making for a suitably sexy photo op. Signature drinks that are well worth trying include the Market Martini, which incorporates Borough Market olives, and the aromatic Grapefruit Negroni.
When you finally make it upstairs to your table, make sure to take in the interior. With giant floral murals, red velvet seats and the glow from low-hanging lamps setting the tone, it shouldn't be surprising that the atmosphere is nothing short of warm and welcoming.
The food is just as colourful as the décor – and twice as pleasing. With nibbles, small plates, large plates and desserts on offer, you'll also be spoiled for choice.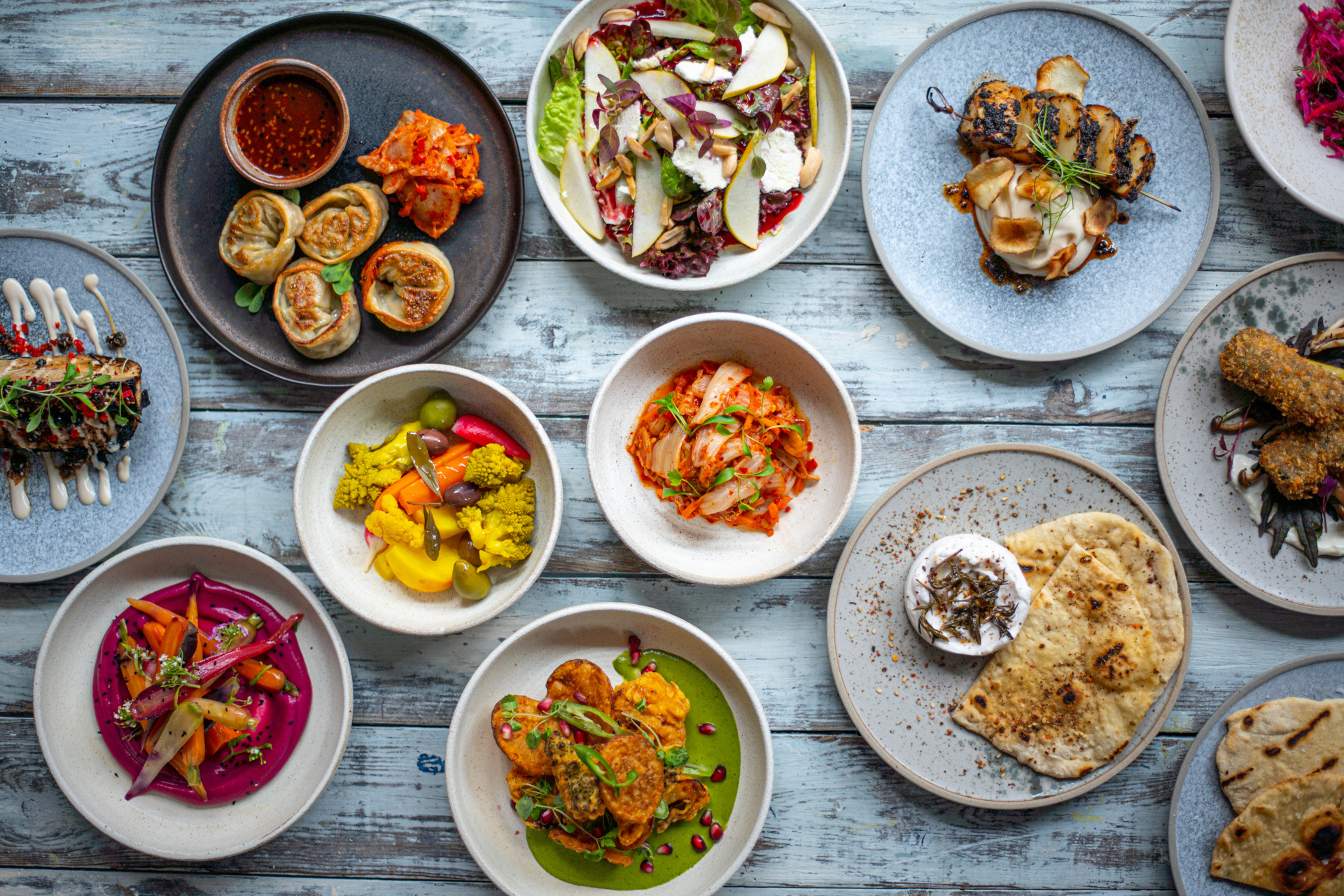 If you're extra ravenous, start with a small plate (don't let the name fool you, mallow is generous when it comes to portion sizes). The restaurant's internationally-inspired menu can take you anywhere around the world, but the star of starters was the Korean son dumplings with kimchi and gochujang dip – think crunchy-sour kimchi, pillow-soft dumplings and savoury-sweet sauce.
When it comes to the main event, the burgers at mallow are not to be missed. Our favourite, the plum plant-chicken burger, comes with daikon remoulade, chilli sesame mayo and crispy fries. Habitual carnivores will be pressed to miss the absence of meat, especially with the depth of flavours hidden under the lid of a stacked burger bun. Want to stay on track with the international theme? Head back to Asia with the white miso dashi, served with rice noodles chard, mushroom sesame tempeh and daikon. But regardless of choice, you'll feel safe knowing that each dish will pack a tasty punch.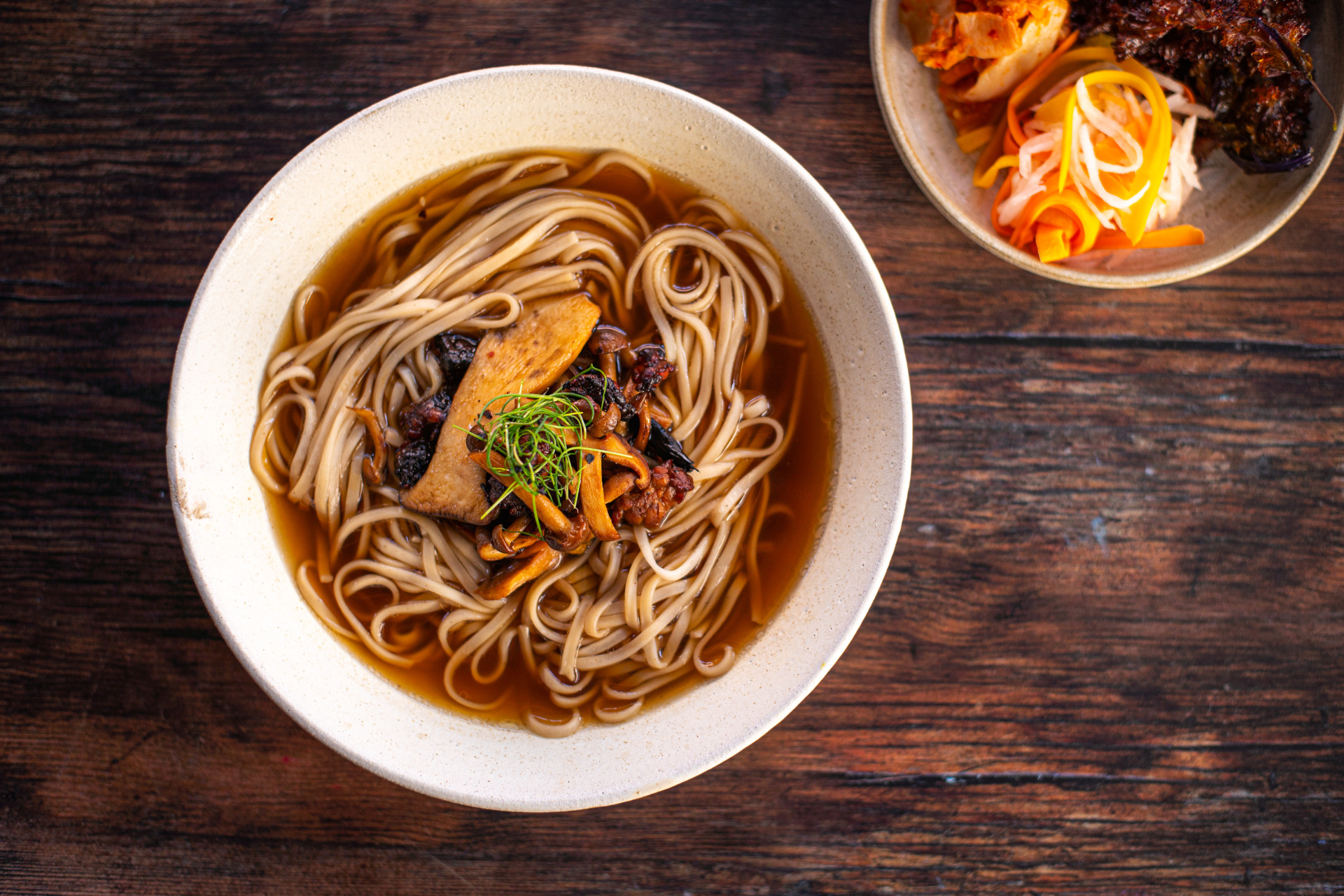 Such savoury dishes deserve to be followed up by something indulgently sweet – and mallow has all the right suggestions. Don't be afraid to go down the decadent route, especially with the likes of chocolate hazelnut financiers, crème brûlée with morello cherries, and kumquat lemon meringue pie on offer. The restaurant even showcases a twist on the classic sticky toffee pudding – now dubbed the carrot cake sticky toffee – which comes with cream cheese and lashings of toffee sauce. As with most dishes at mallow, the desserts are handcrafted on-site by the chefs, meaning they are deliciously fresh when they hit the table.
Final Word
By bringing out the best of global cuisines through locally sourced ingredients, mallow truly shows the diversity of plant-based cooking. This is 'market to plate', but on a whole new playing field.
BOOK
Book your table today at mallowlondon.com
MORE ROTW